From gymnastics mat to millionaire's paycheck, she indeed leaves star quarterbacks in the dust.
A profound shift has been taking place in the realm of American college sports, a sphere that for nearly 200 years remained largely unaltered. College athletes have long contributed to generating vast revenues for their respective institutions through broadcast income, sponsorship deals, or merchandise sales.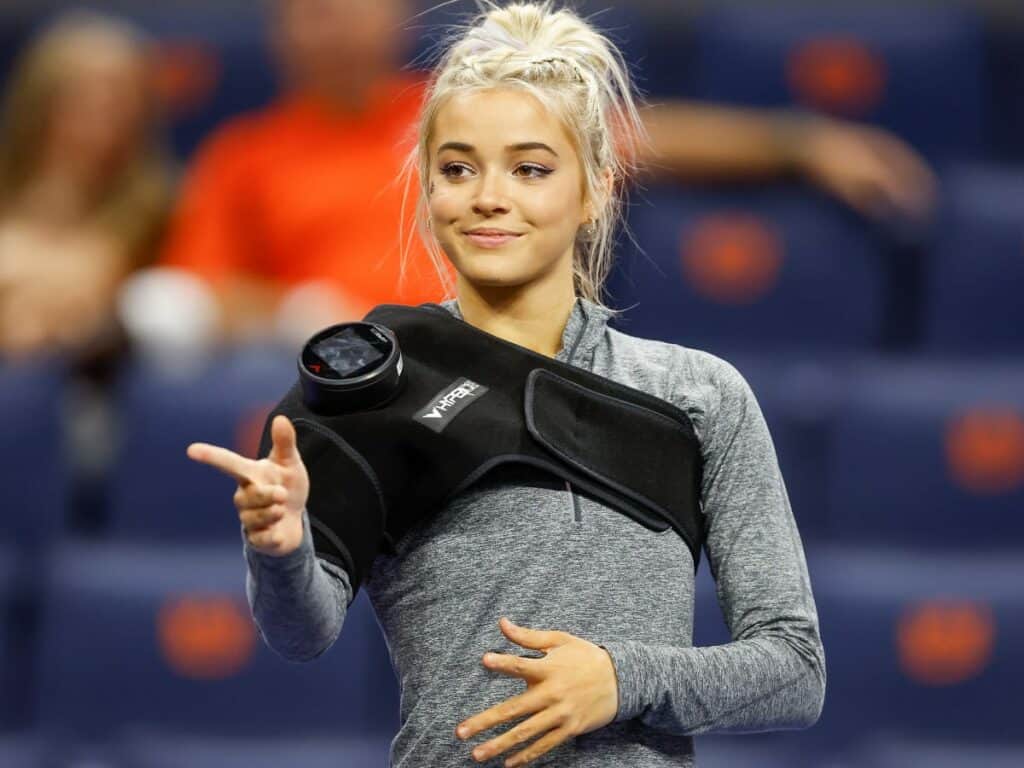 Ironically, these very athletes were not permitted to earn from their skills until 2021, with any deviation from this rule attracting severe penalties. A notable instance is former USC running back Reggie Bush, who had to forfeit his Heisman Trophy as his family had received gifts that violated NCAA policies.
However, since July 1, 2021, the college sports landscape has changed significantly. Athletes are now eligible to engage in name, image, and likeness (NIL) deals, allowing them to leverage their brand for endorsement deals and use their expansive social media networks to augment their earnings while still playing at the non-professional collegiate level.
In the ensuing year and a half, college athletes have reportedly earned $500 million from NIL deals, with about half this amount earned by college football players leveraging their influence for merchandise sales. Amidst this financial revolution, one athlete stands apart and isn't a star quarterback or high-scoring basketball player.
The spotlight is on 5'6″ gymnast Olivia Dunne from LSU, who has reportedly earned around $3 million in NIL deals and is projected to make another $2 million annually during her college years. Born in Westwood, New Jersey, in 2002, Dunne embarked on her gymnastics journey at a tender age and made her elite debut at the 2014 American Classic. Her proficiency in the sport landed her a place on the U.S. Nationals team in 2017.
She joined the college in 2020, coinciding with her entrance into the social media realm via TikTok. Initially, her content revolved around gymnastics, but she soon diversified to offer glimpses into other aspects of her life, amassing a considerable fan base. By the time NIL deals were sanctioned, Dunne had accrued an impressive 4 million followers on TikTok and another million on Instagram.
Wasting no time, Dunne inked her first NIL deal with WME Sports in August 2021, quickly followed by a partnership with activewear brand Vuori, reportedly worth in the mid-six figures. Her striking appearance and fashionable sense opened opportunities with fashion brands.
Still, her sunny disposition on social media platforms has endeared her to millions, creating a vibrant contrast to the often sad news cycle. Her astute business understanding and mastery of social media platforms have resulted in a following of 6.8 million on TikTok and 2.9 million on Instagram at the time of writing – a substantial audience for potential brand collaborations.
For athletes such as Dunne, fellow gymnast Sunisa Lee, or basketball-playing twins Haley and Hanna Cavinder, their college years could mark the end of their athletic careers. Thus, they are capitalizing on their popularity to maximize their earnings, each securing at least $1 million.
As Dunne's network expands, so will the opportunities at her disposal. This young gymnast has proven she is a force to be reckoned with, unafraid of seizing the moment and setting a new precedent in college sports.