Jeffrey Gitomer is an American salesperson, author, and speaker who writes and lectures on sales, customer loyalty, and personal development. Gitomer believes that we are born with the qualities necessary to succeed in life but must acquire a process to achieve greatness. But what crowned him as the "King of Sales" was that he is presently the best business coach available, with 13 of his books on the New York Times bestseller list. Gitomer is one of the most respected authors and experts in the business field.
Content of This Article
Jeffrey Gitomer's Appearance (Height, Eyes & More)
| | |
| --- | --- |
| Height | 6 ft 1 in |
| Weight | 81 kg |
| Hair Color | Unknown |
| Eye Color | Unknown |
| Body Type | Fit |
| Sexual Orientation | Straight |
Facts About Jeffrey Gitomer
| | |
| --- | --- |
| Nationality | American |
| Estimate Net Worth | $10 million |
| Religion | Unknown |
| Zodiac Sign | Aquarius |
| Birthplace | West Palm Beach, Florida |
| Birthday | February 11, 1946 |
Jeffrey Gitomer's Net Worth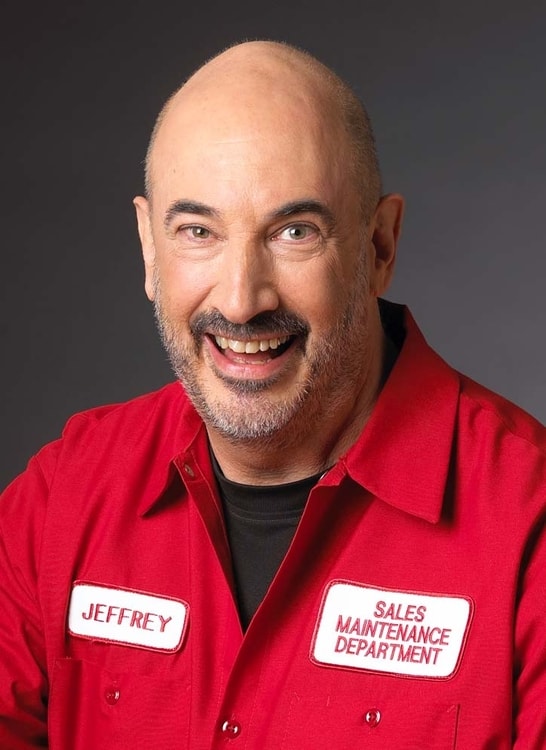 As of 2023, Jeffrey Gitomer's net worth is at $10 million. He authored best-selling books on self-development and sales strategies. He is one of the most highly regarded speakers and lecturers, with a long list of big corporations within his clientele. In 2008, he was inducted into the CPAE Speaker Hall of Fame. He conducted seminars for multinational corporations such as Coca-Cola, IBM, Hewlett-Packard, and BMW, to name a few.
Early Life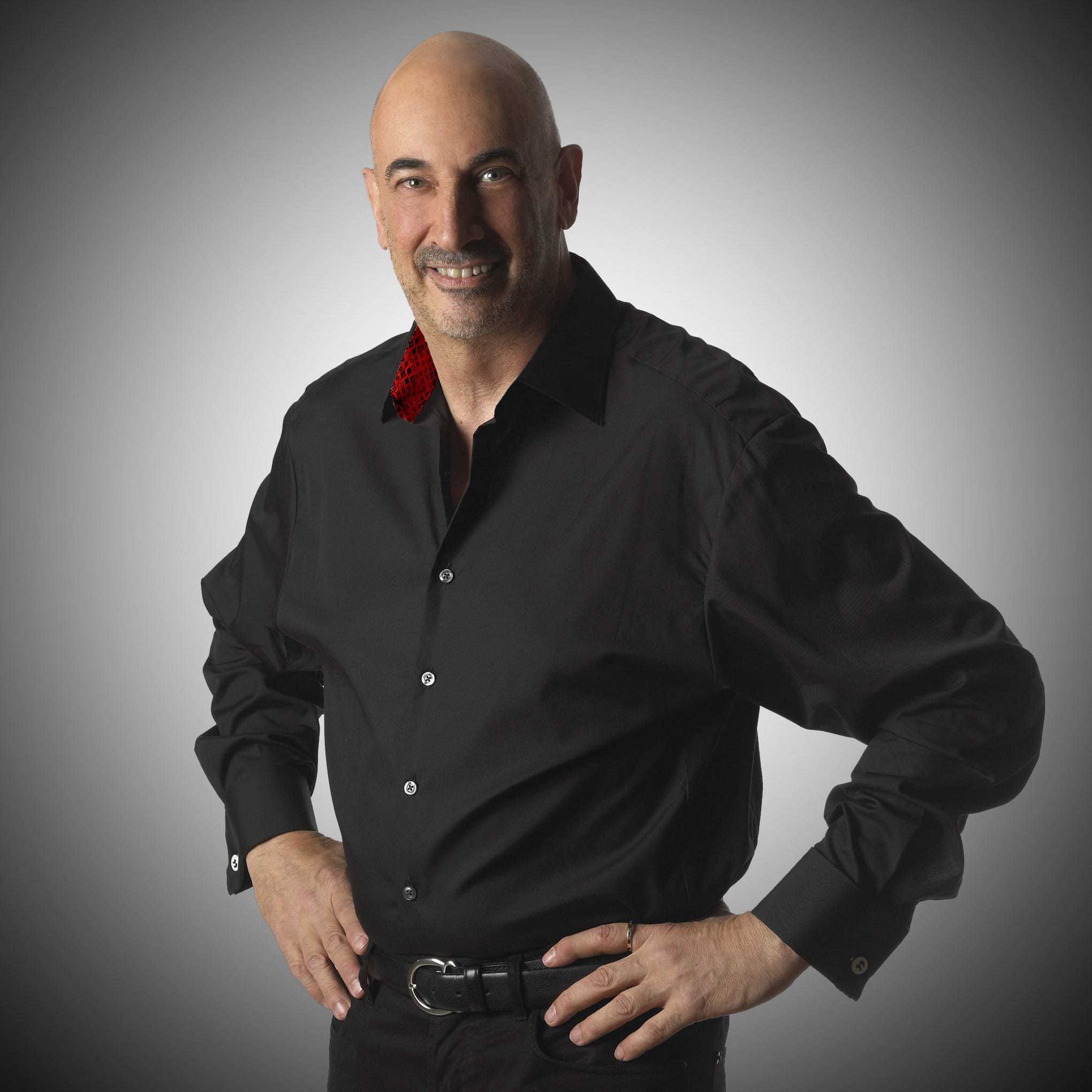 Jeffrey Gitomer was born on February 11, 1946, in West Palm Beach, Florida. Gitomer's mother attempted to persuade him to enroll in pre-med and become a physician, but he revered his father, who supported the family as a businessman. What motivated him to follow in his father's footsteps was not merely financial gain. Jeffrey observed that his father took pride in and relished his work.
Gitomer knew from a young age what he wished to do with his life. Young Jeffrey Gitomer would sneak into his father's Thursday night pinochle games with acquaintances to observe. He virtually grew up listening to their heated business discussions and hearty laughter about life. They sounded like magnificent men who triumphed over the vast, frightening world, and Jeffrey desired to be just like them.
Education
Gitomer attended Temple University but left after his first year to attend the Goethe Institute in Berlin, Germany, where he studied languages. In a Time Magazine feature article, Gitomer quips about his college education: "I went on the six-year you-don't-quite-graduate program, which I completed successfully." The Charlotte Observer describes him as "…a college drop-out who has built a sales training empire."
Jeffrey Gitomer's Wife and Family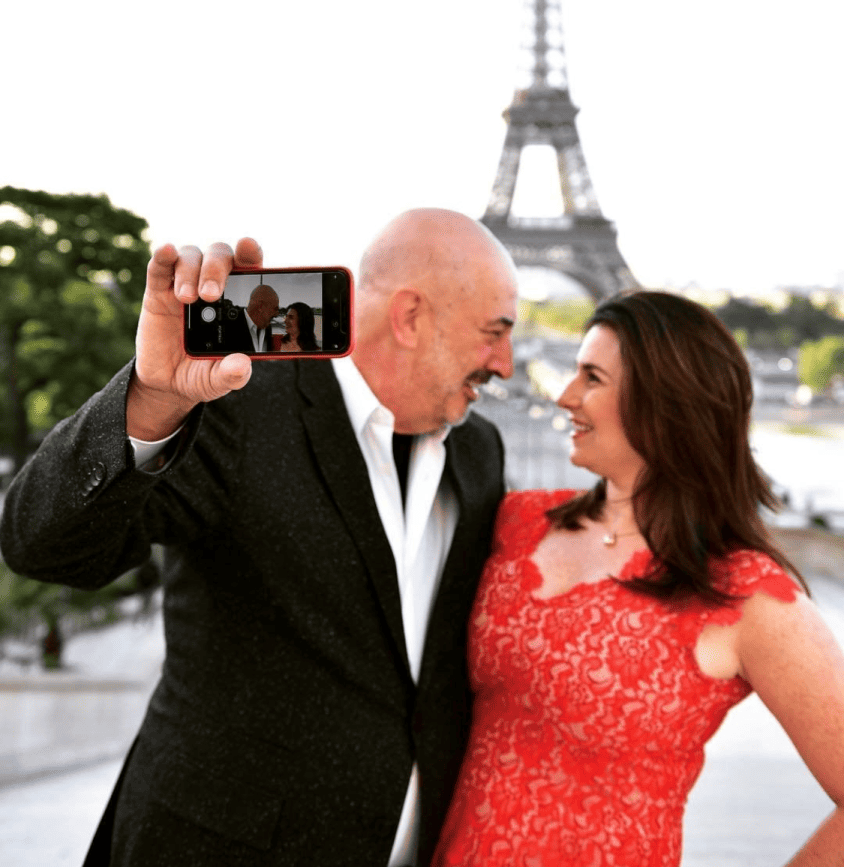 Jeffrey Gitomer's family information is not widely available to the public.
Jeffrey Gitomer's Career
Author/Writer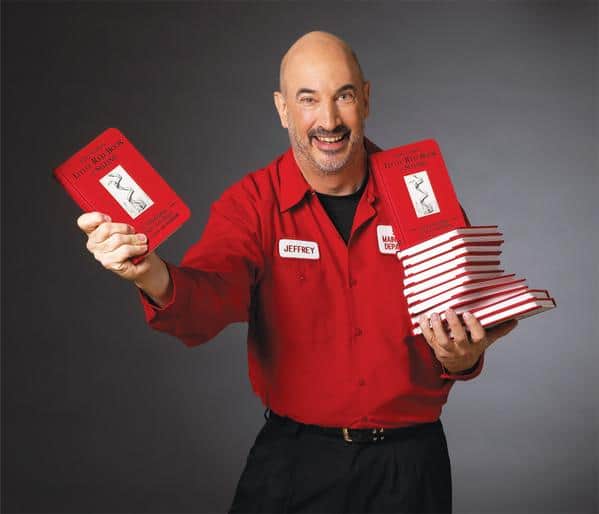 Jeffrey Gitomer has written fifteen volumes, including "The Sales Bible" and "The Little Gold Book of YES! Attitude," both of which were New York Times bestsellers. "The Little Red Book of Selling," his most successful book, has sold over five million copies worldwide and has been translated into fourteen languages. Experts in business publishing Jack Covert and Todd Sattersten selected it for inclusion in their book "The 100 Best Business Books of All Time."
Gitomer's titles have attained number one on Amazon.com, and his books have appeared on significant best-seller lists in the United States more than 750 times. On September 16, 2006, four of Gitomer's titles simultaneously appeared on The Wall Street Journal's best-seller lists, making him the only business author in The Journal's history to accomplish this feat. Covert says of "The Sales Bible," "Every once in a while, one book defines a category."
Gitomer has co-written three additional books with Ron Zemke, Greg Dinkin, and Nikita Koloff. David Dorsey states in The Wall Street Journal, "Mr. Gitomer's books have a particularly robust ethical foundation. For him, success stems from the heart. He reminds us that top sales representatives do not sell; rather, they solve problems, make consumers laugh, and provide them with something they truly need. To be the best salesperson, you must first be the best person." In addition, he publishes "Sales Caffeine," a weekly multi-media e-zine (online magazine) with 250,000 international subscribers.
Speaker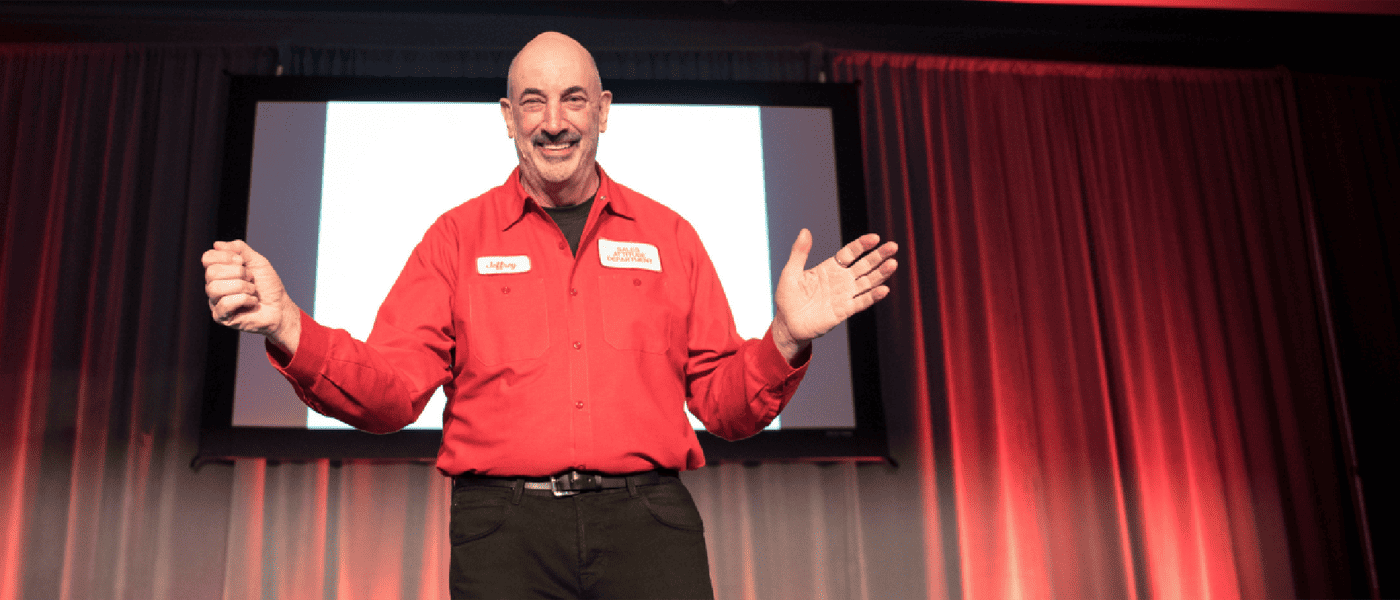 Jeffrey Gitomer was inducted into the Speaker Hall of Fame of the CPAE in 2008. The National Speakers Association states he is among the top 1% of non-celebrity speakers. In addition, over the past two decades, Gitomer has given over one hundred presentations annually, including appearances in North America, South America, Europe, Asia, and Australia.
Gitomer's remarkable clientele includes Adecco, Caterpillar, BMW, AT&T Wireless, Kimpton Hotels, Hilton, Wells Fargo Bank, and The New York Post. Gitomer's insights are highly valued and sought after. His lectures are tailored to each business and industry he addresses.
Praise
In a testimonial, Todd Horton, President of D.R. Horton, writes: "As the nation's largest homebuilder, we have seen our sales grow, our customer loyalty enhanced, and our people's commitment re-doubled as a result of Jeffrey's unique style, wit, and great ideas combined with real-world sales answers." Atlanta Business Chronicle Publisher Ed Baker comments: "Jeffrey is a weekly staple for our readers. He's a dose of sales energy (and reality) that they can't find anywhere else. He truly helps people – in a very common sense way."
The U.S. Airways Controversy and Resolution
In November 2003, Gitomer garnered notoriety for being the first passenger ever banned from US Airways. The airline cited persistent, unreasonable complaints, numerous confrontations with employees, and allegedly tear-inducing verbal abuse. In an interview, Gitomer defended himself as a demanding, but not abusive, customer and explained that he had only caused an employee to weep once years earlier. Gitomer was permanently prohibited as a customer and passenger in October 2004. After the merger and rebranding of American Airlines, Gitomer is the only passenger ever banned from US Airways.