Renowned English actress Judi Dench has had a long and illustrious career spanning multiple decades, with her performances in film, stage, and television garnering critical acclaim and countless awards. Dench began her acting career in theater, eventually transitioning to film and television roles. Over the years, she has starred in numerous iconic productions, including her Academy Award-winning performance in "Shakespeare in Love," as well as memorable roles in the James Bond film series and the television series "As Time Goes By."
Content of This Article
Judi Dench's Appearance (Height, Hair, Eyes & More)
Height
5 ft 1 in

1.55 m

Weight
143 pounds

65 kg

Hair Color
Natural Gray
Eye Color
Blue
Body Type
Average
Sexual Orientation
Straight
Facts About Judi Dench
| | |
| --- | --- |
| Nationality | British/English |
| Estimated Net Worth | $45 million |
| Religion | Quaker |
| Zodiac Sign | Sagittarius |
| Birthplace | Heworth, York |
| Birthday | December 9, 1934 |
Judi Dench's Net Worth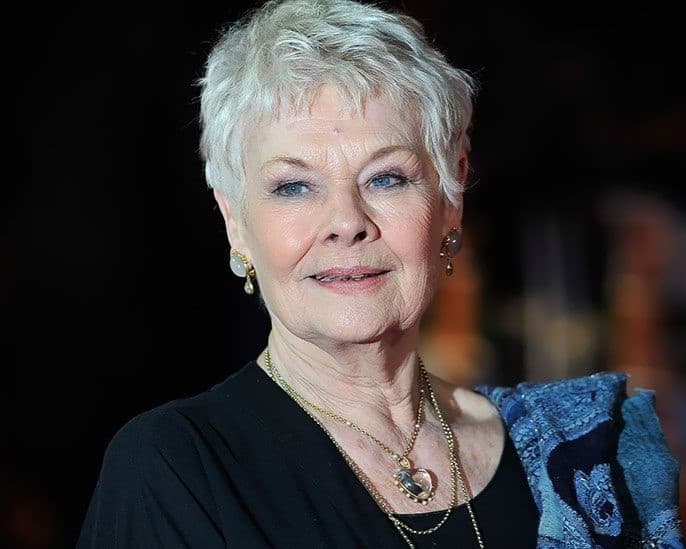 Judi Dench has a net worth of $45 million. With a career of over six decades, Dench has remained one of the most successful and established British performers. Her impressive wealth can be attributed to her film, stage, and television work.
Early Life
Dame Judi Dench was born Judith Olivia Dench on December 9, 1934, in Heworth, York, England. She is the daughter of an Irish mother, Eleanora Olive (née Jones), and an English father, Reginald Arthur Dench. Dench had two elder brothers, Peter and Jeffery.
Education
Judi Dench attended The Mount School, a Quaker independent secondary school in York. Though initially interested in set design, she changed her focus to acting after witnessing Peggy Ashcroft's performance as Cleopatra on stage. Dench applied to the Central School of Speech and Drama after learning about her brother Jeffrey's attendance. While at the Central School, she studied alongside Vanessa Redgrave and went on to receive four acting prizes, including the Gold Medal as the Outstanding Student.
Judi Dench's Husband and Family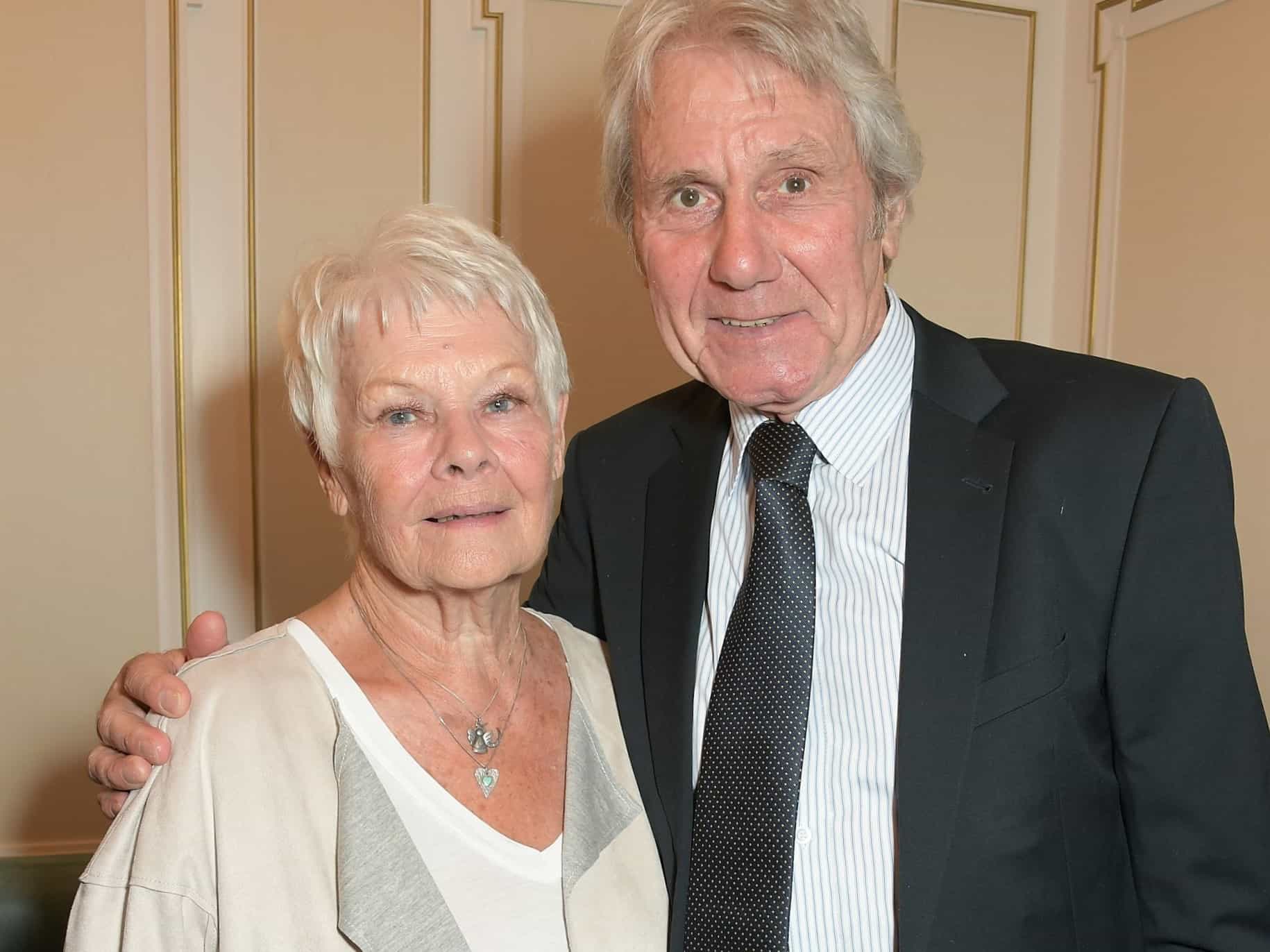 Judi Dench was married to actor Michael Williams in 1971, and together, they had a daughter named Finty Williams, who also followed in her parents' footsteps as an actress. Unfortunately, Michael Williams passed away in 2001.
In 2010, Dench began a relationship with David Mills, a conservationist. They have remained together since then, providing each other with companionship and support.
Judi Dench's Career
Judi Dench made her professional debut in 1957 with the Old Vic Company, performing in several of Shakespeare's plays, such as Ophelia in "Hamlet," Juliet in "Romeo and Juliet," and Lady Macbeth in "Macbeth." Her work during this period primarily focused on theater, but she also successfully transitioned to film and television, winning a BAFTA Award as Most Promising Newcomer.
In 1968, Dench garnered rave reviews for her leading role as Sally Bowles in Cabaret. Throughout the next two decades, Dench became one of the most prominent British theatre performers, working with esteemed organizations like the National Theatre Company and the Royal Shakespeare Company.
On the small screen, Dench showcased her versatility and talent by starring in successful television series such as the ITV comedy series "A Fine Romance" (1981–1984) and the BBC1 romantic series "As Time Goes By" (1992–2005).
Her film career took off when she starred as M in "GoldenEye" (1995), a role she continued to play in eight James Bond films, culminating with a cameo appearance in "Spectre" (2015). Dench has secured eight Academy Award nominations, winning Best Supporting Actress for portraying Queen Elizabeth I in "Shakespeare in Love" (1998). Her other notable film performances include "Mrs. Brown" (1997), "Chocolat" (2000), "Iris" (2001), "Mrs. Henderson Presents" (2005), "Notes on a Scandal" (2006), "Philomena" (2013), and "Murder on the Orient Express" (2017).
Dench's highly decorated career has earned her several honorary awards, including the BAFTA Fellowship Award, the Society of London Theatre Special Award, and the British Film Institute Fellowship Award.
Judi Dench's Real Estate
Judi Dench has a residence in a picturesque Surrey village. For over 20 years, she has lived in Outwood, becoming one of Surrey's most famous dwellers. The town provides an ideal balance of rural and urban living near the Surrey Hills and larger towns like Reigate and Crawley.
The residence boasts several amenities, including a swimming pool, workshops, barns, and a pond. The sprawling property covers more than 7,000 square feet and also features a separate cottage. Although Dench has shared various insights into her home in the past, she recently revealed that her house needs some repairs.
Homes in Outwood typically come with a high price tag. Over the last year, the average selling price for properties in the village was £1,120,250 (approx. $13 million), according to Rightmove. Detached properties accounted for most of the sales, averaging £1,136,875 (approximately $13 million). Property values in the area skyrocketed 58 percent compared to the previous year and 35 percent compared to the 2018 peak of £830,000.
Outwood boasts an exciting history, as it is home to Outwood Mill, which was once the oldest working windmill in England, built in 1665. Dench has also been seen frequenting local pubs, such as The Castle, where she even supported a campaign to save the beloved establishment from being converted into a house. Dench's Surrey residence offers a luxurious, tranquil retreat with a rich local history and idyllic surroundings.