Liv Tyler, a renowned American actress, singer, and former model, has made a name for herself in the entertainment industry. She embarked on a modeling career at 14 before transitioning to acting. Her first appearance in the film "Silent Fall" opened doors to numerous acting opportunities, ultimately bringing her considerable fame and fortune. With her breakthrough role as Arwen Undómiel in the iconic "Lord of the Rings" film trilogy, she quickly rose to prominence as a talented actress.
Contents of this Article:
Liv Tyler's Appearance (Height, Hair, Eyes & More)
Height
5 ft 10 in

1.78 m

Weight
126 pounds

57 kg

Hair Color
Dark Brunette
Eye Color
Blue
Body Type
Average
Sexual Orientation
Straight
Facts About Liv Tyler
| | |
| --- | --- |
| Nationality | American |
| Estimated Net Worth | $50 million |
| Religion | Christian |
| Zodiac Sign | Cancer |
| Birthplace | New York City |
| Birthday | July 1, 1977 |
Liv Tyler's Net Worth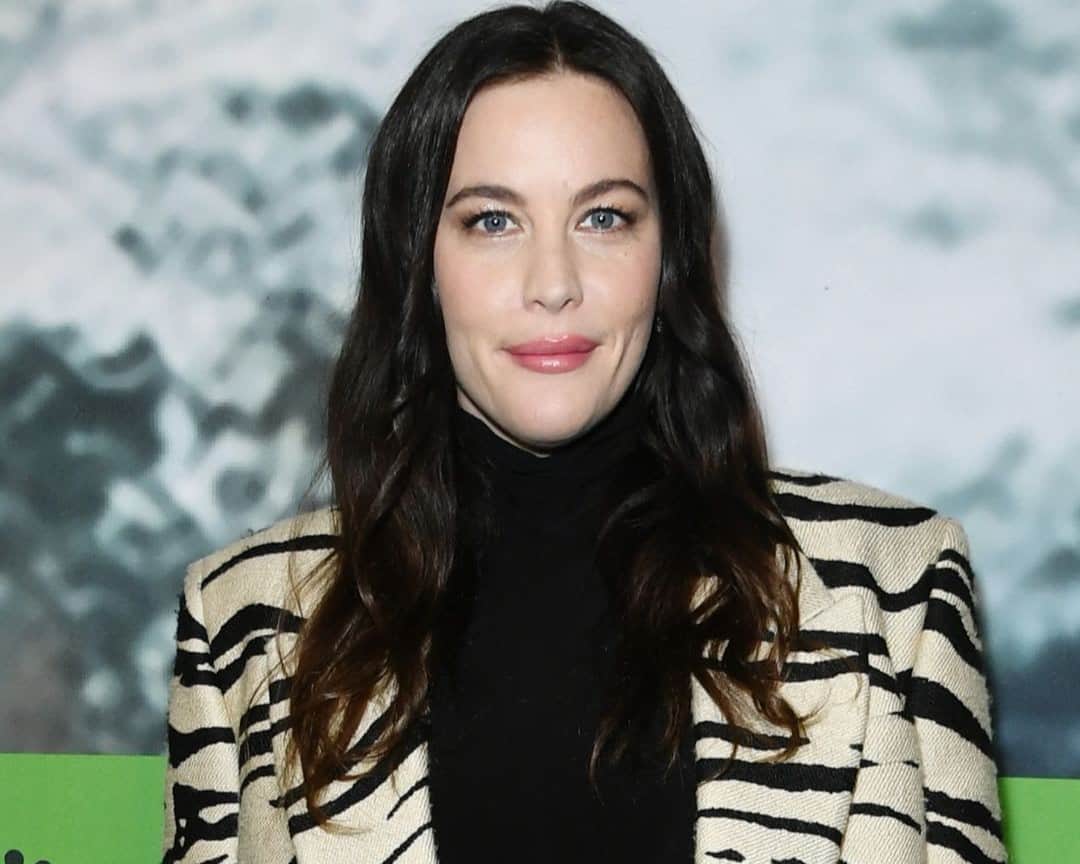 Liv Tyler has an estimated net worth of around $50 million. Tyler's earnings come from her work in the entertainment industry, most notably her iconic role as Arwen Undómiel in the "Lord of the Rings" film trilogy, along with roles in films such as "Silent Fall," "Heavy," "Empire Records," "That Thing You Do!," "Stealing Beauty," and "Inventing the Abbotts." In addition to her film work, she has signed lucrative endorsement deals with brands like Givenchy.
Early Life
Liv Tyler was born Liv Rundgren on July 1, 1977, in New York City at Mount Sinai Hospital. She is the only daughter of Bebe Buell, a model, singer, and former Playboy Playmate, and Steven Tyler, the lead singer of Aerosmith. Initially, she was named after Norwegian actress Liv Ullmann. Tyler's early life included a mix of Italian, Polish, German, English, and African-American ancestry. Tyler has three half-siblings: Mia Tyler, Chelsea Anna Tyler Foster, and Taj Monroe Tallarico.
Although Steven Tyler is her biological father, Tyler was raised by musician Todd Rundgren, whom her mother had a relationship with from 1972 to 1979. Rundgren was a father figure to Tyler, paying for her education and signing her birth certificate. Tyler discovered her true parentage at age 10 or 11 after noticing a resemblance between her and Steven Tyler. She later changed her surname to Tyler, keeping Rundgren as her middle name.
Education
Throughout her childhood, Liv Tyler moved to various schools. She attended the Congressional Schools of Virginia, Breakwater School, and Waynflete School in Portland, Maine, before returning to New York City with her mother at age 12.
Tyler went to York Preparatory in New York City for junior high and high school. Her mother had researched the school thoroughly to accommodate Tyler's ADHD. She also attended the Crossroads School for Arts & Sciences in Santa Monica, California. In 1995, Tyler graduated from York and continued her acting career.
Liv Tyler's Husband and Family
Liv Tyler had a brief marriage to Royston Langdon from 2003 until their divorce in 2008. The couple has one son, and they co-parent amicably following their separation. In her later years, Tyler entered into a relationship with David Gardner, a British sports and entertainment manager, from 2014 to 2020. During their time together, they welcomed two children into their family: a son named Sailor Gene and a daughter named Lula Rose.
While Tyler is no longer in a relationship with Gardner, they have maintained a friendly and supportive co-parenting dynamic for their children. In her life and career, she has created a strong support system and family unit centered around her three children and ensuring their well-being, happiness, and overall contentment.
Liv Tyler's Career
Early Career
Liv Tyler began her career as a model at 14, with her first job featured in Interview magazine. She quickly transitioned to acting, making her feature film debut in the 1994 movie, "Silent Fall." Tyler gained wider recognition for her roles in "Heavy" and "Empire Records" (both released in 1995). Her breakthrough role came in the 1996 arthouse film "Stealing Beauty," directed by Bernardo Bertolucci, where she played Lucy Harmon, a teenager visiting Tuscany to lose her virginity.
T.V. Career
Liv Tyler has had a successful television career as well. She starred in the HBO supernatural drama series, "The Leftovers" (2014-2017), which gained her critical acclaim. Following "The Leftovers," she appeared in the BBC period drama series "Gunpowder" (2017), the ITV/Hulu period drama series "Harlots" (2018-2019), and the Fox procedural drama series "9-1-1: Lone Star" (2020).
Movie Career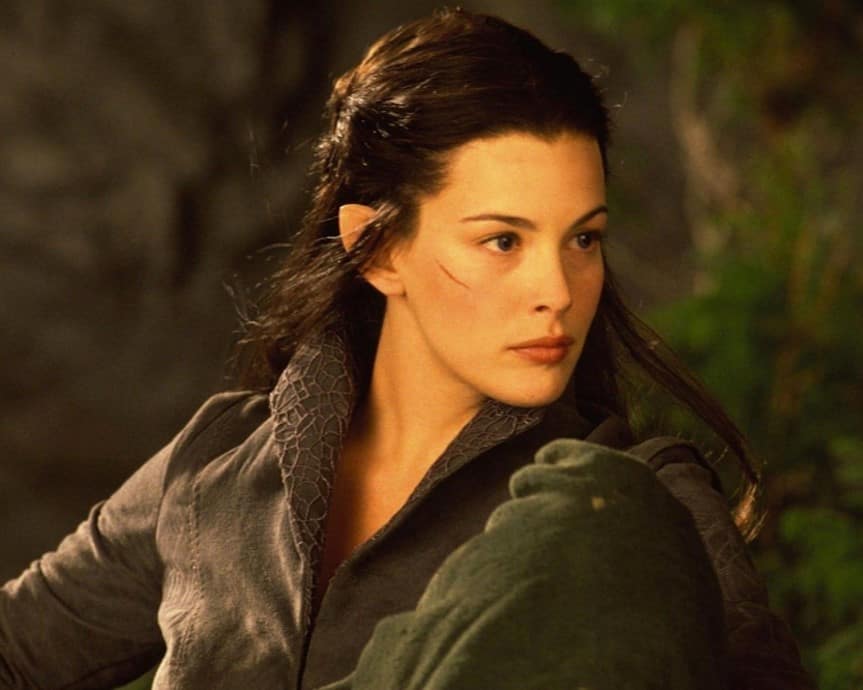 Liv Tyler is well-known for portraying Arwen Undómiel in the "Lord of the Rings" film trilogy (2001-2003), one of the highest-grossing film series in history. Throughout her career, she has appeared in various film genres, including "Armageddon" (1998) with Bruce Willis, the superhero film "The Incredible Hulk" (2008), the horror film "The Strangers" (2008), and the sci-fi drama "Ad Astra" (2019) alongside Brad Pitt. Tyler has worked with notable actors such as Ben Affleck, Joaquin Phoenix, Tom Hanks, Kate Hudson, and Alicia Silverstone.
Music Career
In addition to her acting career, Liv Tyler is also a singer. She has collaborated with several musicians, including her father, Steven Tyler's band Aerosmith. Tyler appeared in the 1993 music video for Aerosmith's "Crazy" alongside Alicia Silverstone. She contributed her vocals on The Lemonheads' album "Varshons" (2009), singing a cover of Leonard Cohen's "Hey, That's No Way to Say Goodbye." Tyler released her debut single, "Need You Tonight," in 2011.
Liv Tyler's Real Estate
Liv Tyler has invested in various properties over the years. Among her most notable purchases is a four-bedroom brownstone in New York City's West Village. She acquired this property in 2003 for $2.53 million. The West Village neighborhood proved convenient for Tyler's daily activities, with many of her favorite spots within walking distance. She eventually sold this property in 2019 for an impressive $17.45 million.
Outside New York City, Tyler and her partner, sports agent Dave Gardner, primarily reside in West London. They own a luxurious townhouse valued at $12.45 million in this area. The West London property offers a stunning living space for Tyler and her family.
In addition to her New York and London properties, Tyler owns a home in Malibu, California. Although details on the Malibu property are scarce, it is evident that the actress and former model enjoy maintaining a diverse portfolio of real estate in multiple cities where she can settle comfortably when needed.