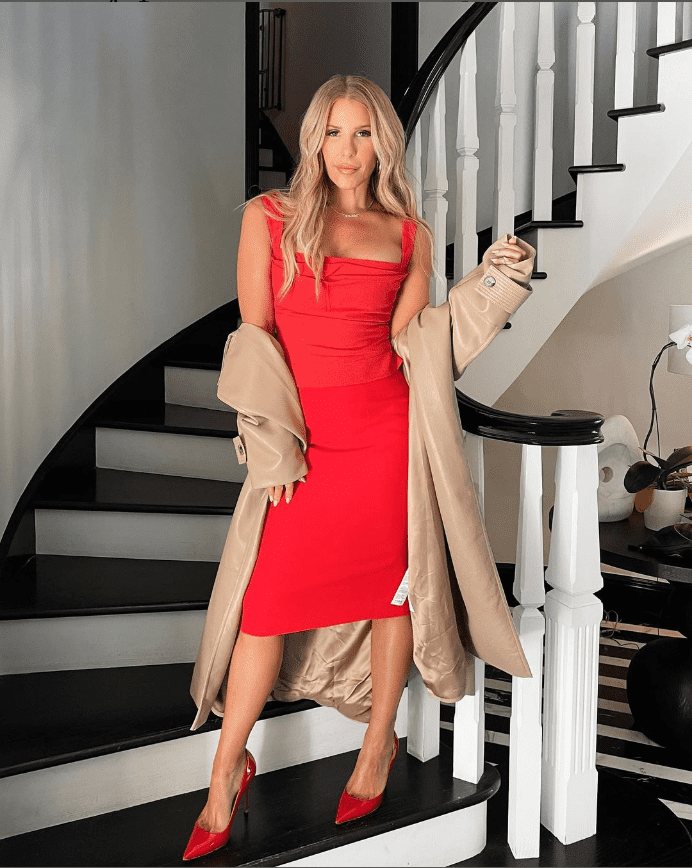 You may have been curious about Tracy Tutor's net worth after seeing Million Dollar Listing Los Angeles. The Million Dollar Listing Los Angeles features home sales for some of the world's most opulent estates.
The show follows the business as well as personal lives of real estate agents in Malibu, California, and Beverly Hill, Hollywood, as they sell high-end residences. The series also helps us gain an inside glimpse at the world of Los Angeles County's high-end real estate.
Tracy Tutor's Early Life and Background
Tracy Tutor is a prominent real estate agent in the United States and a TV reality star. Her birthplace was in California, and she was born on the 11th of August, 1975. Tracy Tutor grew up living in Los Angeles County's Hidden Hills. (1) Hidden Hills is both a community and a private enclave. She grew up in a business-minded household where she had been introduced to real estate from a young age.
Tutor began her acting and singing practice at the USC School of Dramatic Arts before transferring to the University of Southern California, where she rightfully received a Bachelor of Arts in Theater Arts. She then began to work for her father's corporation for three years immediately after graduation, and she was a fast learner who rapidly became accustomed to a solid work ethic.
Tracy Tutor's Family Is Worth an Estimated $1 Billion
Tracy Tutor's real estate background stems from a long line of family members involved in construction. Although she definitely established a name for herself in the real estate business, her family has also developed a reputation for themselves over the long years in countless ways. Ronald Tutor, Tracy Tutor's father, is the CEO of Tutor Perini Corporation, a general contracting firm, and has been deemed as one of the most well-known and accomplished building and civil developers in the United States.
Tutor-Saliba Corporation, a building constructor and major civil works construction firm based in California, had been established in 1970 by Ronald Tutor. Ronald Tutor's contracting firms, along with several other investments and economic enterprises, have amassed him a net worth of around $1 billion. (2)
Tracy Tutor's Net Worth and Road to Fame
Tracy Tutor eventually stepped away from Tutor Perini Corporation. After working with two other firms, she ultimately arrived as one of Douglas Elliman's top real estate brokers, where she stayed for a long period of time. She decided to expand her real estate expertise and took significant steps toward a career in residential real estate. She became an essential part of the Sports and Entertainment Division of the Douglas Elliman's. She boosted her solid reputation even more by helping the Amangiri at Canyon Point, a high-end resort and hotel in Utah, with the $400 million purchase of recognized real estate.
This is when she fully shined and rose to be one of the firm's best brokers. Tracy Tutor focuses on properties in West Los Angeles and has worked with famous celebrities such as Channing Tatum and Ed Norton.
Tracy Tutor's net worth as of 2022 is $25 million dollars.
Bravo TV Million Dollar Listing Los Angeles
Tracy Tutor sprang to stardom upon joining the Bravo TV cast full-time on the 10th Season of Bravo TV's reality tv series Million Dollar Listing Los Angeles, which began in 2017 and had been marketing residences for almost two decades. Josh Altman, a cast member, contacted her to inform her about a listing and then asked her if she wanted to appear on camera, to which she accepted. She joined the production and became the show's first-ever female principal cast member.
It's difficult to believe Million Dollar Listing Los Angeles existed at the time before Tracy Tutor joined the cast. Tracy Tutor became the first and only female real estate agent to enter the series as a primary cast member, and she provided the show with the female powerhouse it lacked. She's been selling real estate for years, but every season has seemed to bring her a bigger and bigger transaction. Kristin Tutor, her sister, is a well-known interior designer. Kristin Tutor who has also appeared on Million Dollar Listing Los Angeles.
Since her appearance on the show, Tracey Tutor has sold houses worth millions of dollars. She represents Atlantis in Dubai during Season 11. She also represents high-profile famous architect Scott Gillen in Season 12.
Tutor's real estate endeavors have contributed to her $25 million net worth, which is expected to continue to rise. Tracy Tutor frequently uses Instagram to promote her homes, and she just disclosed that she sold $40 million in real estate in December of 2020.
Tracy Tutor's Personal Life and Divorce
Tracy Tutor and Jason Maltas had been married for 13 years and had been together for 17 years just before splitting up. In early 2018, Tutor asked for a divorce, citing "irreconcilable differences" as the sole basis. (3)
Tracy and Jason Maltas have two children, Juliet, and Scarlet, with who they share shared custody. Tracy Tutor was awarded the family house throughout the divorce proceedings. The mansion, which is located in Brentwood, an upmarket Los Angeles area, has over 11,000 square feet of living space, seven bedrooms, ten bathrooms, a guest house, a pool, and a gym.
Tutor announced to the public about selling the Brentwood mansion in a June 2020 edition of Million Dollar Listing Los Angeles. It was originally listed for $23.9 million. Tutor, though, took a lower offer after a few months on the market. She sold the house to a Hong Kong tycoon for $19.66 million. In the divorce, Tutor kept a Cadillac Escalade and a Range Rover. Maltas, however, had a wine collection, snowboards, photos of James Dean and Steve McQueen, and a pistol case. A Porsche Cayenne vehicle is also registered to his name.
Tracy Tutor has been renting an apartment in Beverly Hills since 2019. She is also in a happy relationship with Erik Anderson, whom she encountered during the production of the show.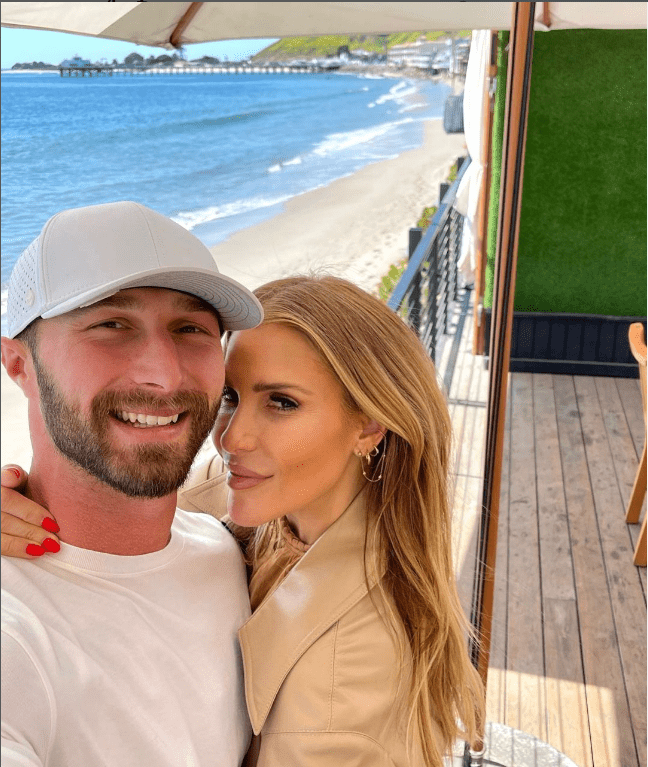 References
Michaek Kaminer, In Hidden Hills, California, a Custom Home Comes With Celebrity Neighbors, https://www.mansionglobal.com/articles/in-hidden-hills-california-a-custom-home-comes-with-celebrity-neighbors-01651490296
Julia Mullaney, Million Dollar Listing': Bravo Star Tracy Tutor's Family Is Worth Close to $1 Billion, https://www.cheatsheet.com/entertainment/million-dollar-listing-bravo-star-tracy-tutors-family-is-worth-close-to-1-billion.html/
Mackenzie Schmidt, Million Dollar Listing L.A.'s Tracy Tutor Maltas Files for Divorce from Husband of 13 Years, https://people.com/home/million-dollar-listing-l-a-s-tracy-tutor-maltas-files-for-divorce-from-husband-of-13-years/