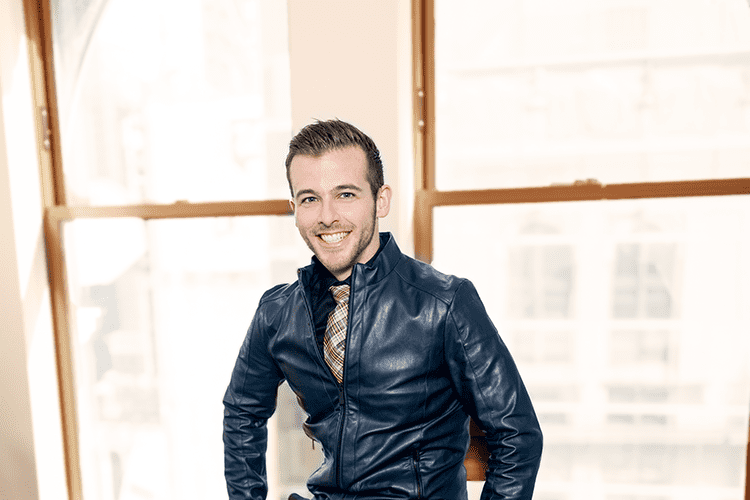 Tyler Whitman, a certified real estate salesperson from New York, works at Triplemint. He has been in the real estate business for about a decade. Whitman assisted in big residential real estate transactions at Best Apartments Inc. as a licensed salesperson. He was part of a team that helped buyers, sellers, and renters complete transactions. From January 2011 through June 2012, he was Metropolitan Property Group's top-producing real estate agent out of 250. He achieved records for the most work done in a single month and the most work done in a year. He also negotiated relocation deals with big banks, universities, and modeling agencies all throughout Manhattan.
Between June 2012 to September 2013, he was the managing director of Metropolitan Property Group, where he recruited, hired, supervised, and trained a sales staff of 20 people. In October of 2013, he joined Triplemint. Until July 2016, he was the Head of Sales in the Greater New York City Area. He was in charge of recruitment, training and onboarding infrastructure, sales planning and strategy, and everything else related to the company's growth. With Triplemint, he became a licensed real estate salesman in July 2016.
Tyler Whitman's Net Worth
In 2021, Tyler Whitman has a net worth of $3 million and presently works as part of the founding team of Triplemint, a start-up real estate firm. Fortunately for Whitman, his success in the industry has enabled him to collect such a fortune. His career as a real estate broker and a budding reality tv star is his main source of income.
Tyler Whitman is still a relatively newcomer to MDLNY. Whitman joined the program in season 8, and although having worked in real estate for a long, he hasn't yet established himself as well as some of his co-stars. He works for Triplemint and had his greatest sale of more than $13 million in Season 9. Whitman continues to impress in the current season, but his net worth remains in the $3 million range, significantly behind his co-stars.
Tyler responded by saying that he likes to spoil himself a lot, but he believes that there are things that make him want to go and say "seriously, girl? " when asked what the most fabulous gift he has ever given himself was. When asked what the most fabulous gift he has ever given himself was. The first item is a pair of sunglasses from Cartier that he uses virtually every day and that cost an unimaginably exorbitant amount of money. He claims that it makes no difference to him if a person is a billionaire or not, but that amount of money should not be spent on sunglasses. After that, the next item on the agenda is his car. To clarify, it wasn't a Porsche or anything like that, but it's not like anybody in New York City has automobiles, and he wasn't even kind of considering buying one, but he happened to be walking by a car showroom when he noticed an Audi in the window of the showroom. He claimed that the car was not at all like him in any way, but that it looked so seductive that he went ahead and bought it anyhow.
Tyler Whitman's Early Life
Tyler Whitman is 35 years old. His birthday and birthplace is unknown.
Tyler Whitman was in such a financial bind when he initially got to New York that he found shelter on Roosevelt Island. It is well known for having housed an insane institution in the past, but that building has since been demolished and replaced by a campus for a university. He alleges he helped gentrify it.
After that, he spent some time in the East Village before moving further into Brooklyn, outside the hipster district of that borough. After that, he moved around within New York City for a while, spending time in Harlem, Washington Heights, and other neighborhoods during his first two years in the city. He settled down in Hell's Kitchen approximately ten years ago when he found a spot to call his own there.
In 2016, Tyler got surgery to have a gastric sleeve inserted in order to get a head start on his weight loss journey. Tyler was able to lose a significant amount of weight and completely transform his life by undergoing surgery and regularly attending the gym. In April, Tyler also disclosed that he had successfully completed one year of sobriety. Although he did not elaborate on the factors that led to his decision to quit drinking and drug use, his friends and the cast members of MDLNY sent him their best wishes.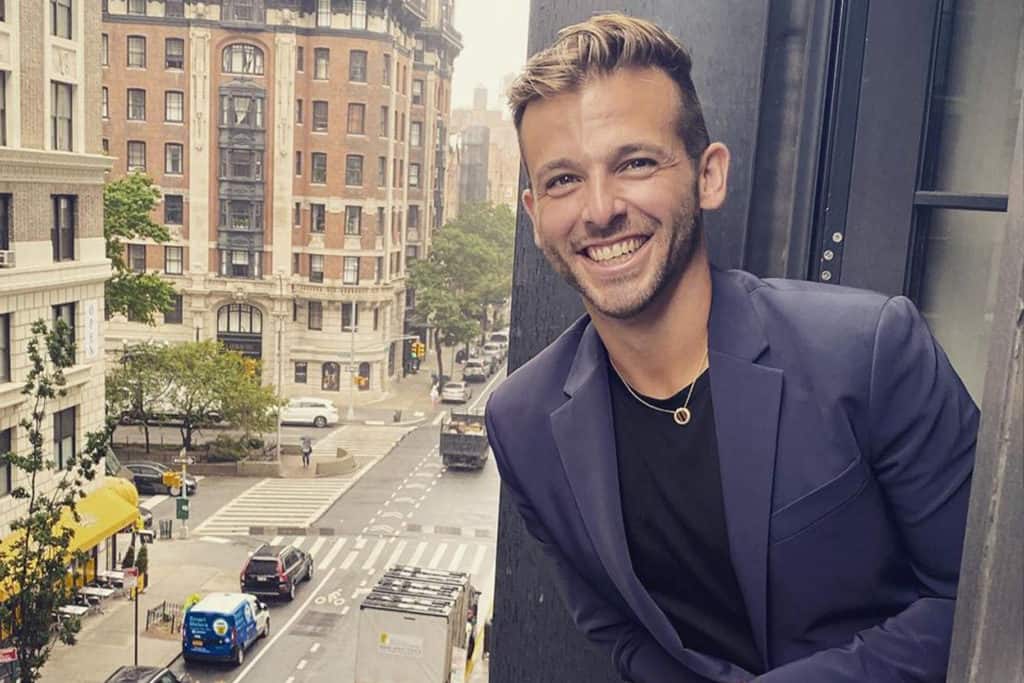 Although he spent his childhood in the South, he has never disclosed the location of the city or county in which he was born. In addition, Tyler shared with a magazine that he is deeply committed to maintaining a healthy lifestyle and has future plans to settle down in New York City and create a family there. "The next thing on my agenda is starting a family, buying a brownstone on the Upper West Side, and becoming a true New Yorker who never leaves (except to visit my home in the Hamptons, of course)," he said to Julep. "Next on my agenda is starting a family, buying a brownstone on the Upper West Side." "Health and fitness have become major interests of mine in recent years. As someone who has dropped 175 pounds, I feel compelled to share my story and assist others in some manner along their own individual paths to better health and fitness.
Tyler Whitman's Education
Tyler Whitman's Linkedin page states that he attended the University of Alabama in Birmingham. His bio doesn't give out very much additional information about his background, but it is possible to learn this information.
Tyler Whitman's Boyfriend and Family Life
 

 

 

View this post on Instagram

 

 
Right now, it appears that Tyler Whitman does not have a boyfriend with whom he can go on dates. He has acknowledged his sexual orientation at a young age and identifies as a gay guy. When he was a kid, he used to be so anxious about what other people would think of him. Because he was gay, he soon realized that other people's opinions do not matter if he is secure behind anything, and that you will be shocked by their reactions. He learnt this lesson through his queerness. According to him, it has been a potent item that has aided him in various areas of his life all over the years. He recalled that he had differences in himself when he was a little boy, and that he had feelings of attraction toward all of his brother's friends. They used to play hide and seek, and while he was good at hiding from them, he would never come out of hiding because he wanted them to be able to locate him in the end.
Because of his uncertainties as a homosexual man and his fear that he would be rejected by the community, Tyler did not attend his first pride celebration until he was much older. When he was larger, he did participate in a handful of the parades, but he didn't go out to experience the event itself. It was Pride 2017 in New York City, and he attended to all of the activities and parties. It was the first time he had seen people coming in from all over the world, and it was spectacular, and it made him love being gay. Moreover, it made him adore New York City. According to him, pride entails genuinely appreciating both who you are and who you have the opportunity to become. He considers himself extremely fortunate to have the opportunity to face each day as a gay man. He wants everyone to know about it, and he thinks that by doing so, it will encourage others to become the individuals they truly want to be.
Despite the fact that Tyler has never been in love, he is an extremely optimistic person, and he believes in love despite the fact that he has added that he has confidence that it is out there.
Humor is one of the most important qualities for him to search for in a potential mate. He said that he would have to be a decent guy and be witty, and that they do not have to be monetarily successful, but that he wants them to be ambitious and go after something that they care about and that drives and motivates them.
In the year 2019, he has a mysterious boyfriend whose line of work involves astrology. Within the first two minutes of meeting someone, he is absolutely correct each and every time. On the first date they went on together, he said something to the effect of, "Oh, you're a Libra, aren't you?" His partner had a few questions for him, and he basically had a heart attack in response, and then he was like "We're going to wind up being a couple! Because your moon is in Scorpio, I've always stated that when I get married, I want it to be to a Libra whose moon is in Scorpio." After that, he realized that he was the kind of crazy that was appropriate for him. He continued by saying that it does not matter that he is handsome since he has always claimed that he needs someone who is a little bit psychotic and he is the perfect fit for that description.
When he looked back on it, he claimed that it wasn't the craziest date he's ever been on; but, during their second date, it ended up being this enormous circuit party that they both happened to be going to. He said that it was the craziest date he's ever been on. He claims that he is not really a circuit component kind of gay, therefore the fact that he is gay is just a crazy coincidence for him. He brought along his entire LGBT family from New York City, and as a result, they all had the opportunity to meet him on that same night. He and his date spent the entire night dancing and having a good time.
 

 

 

View this post on Instagram

 

 
Tyler Whitman arrived to New York with a semester's worth of money from his mother after graduating from the University of Alabama at Birmingham. She pushed him to look at his prospects in New York. Tyler slept with a friend and worked as a waiter at Planet Hollywood before finding an apartment on Craigslist. His new roommate was a real estate agent, and he had introduced him to the field. As he worked hard to establish himself in the profession, his life altered.
Tyler joined Triplemint in October 2013 and became the head of sales in Greater New York City in July 2016. In July 2016, he became a licensed real estate salesperson with Triplemint.
Tyler was in charge of recruiting, training, onboarding infrastructure, sales planning techniques, and anything else connected to the company's growth. Tyler was also involved in big residential real estate transactions at Best Apartments. He and his team collaborated to ensure smooth transactions for buyers, sellers, and tenants. Tyler was the top-producing real estate agent among Metropolitan Property Group's 250 agents from January 2011 to June 2021.
Tyler is sure to make a splash on the circuit thanks to his more than a decade of expertise in the real estate sector and his focus on the needs of the individuals he serves. Tyler Whitman is a seasoned real estate expert who has over a decade of experience assisting individuals in New York City in the process of locating suitable housing. Tyler, who had grown up in the south, uprooted his life and went to the north with the goal of pursuing a career in business. After having a negative encounter when dealing with a broker to locate his first property in Manhattan, he became certain that this was the industry in which he could have a constructive influence on a significant scale. Tyler is of the opinion that any aspect of real estate transactions—whether buying, selling, or renting—should be among the most enjoyable aspects of life.
Not only has Tyler worked as an agent thus far in his career in real estate, but he was also Triplemint's first Head of Sales when the company was founded. Because he shares Triplemint's commitment to significantly enhancing the quality of the real estate transaction, he decided to become a member of the company. After serving as a member of the company's leadership team for a number of years, during which time he educated and mentored agents through thousands of rentals and sales, Tyler is currently in charge of Triplemint's highest performing sales team. The Whitman Team is widely regarded as one of the most skilled and energetic real estate teams operating in all of New York City. They are famous for their analytical abilities, their generosity, and their capacity to turn the process of buying or selling property into an enjoyable experience. One of the more recent additions to the cast of Million Dollar Listing New York is Tyler Whitman. In addition to having a successful career in real estate, he has triumphed over a great deal of opposition. It seems that his perseverance and the hard work he put in over the years had paid off, as he was requested to return for season nine.
The first job that Tyler ever had was as a licensed salesperson for Best Apartments Inc., which was a firm that assisted individuals in finding affordable places to live in the city. Tyler worked there for three years. After that, Tyler was an employee of the company from practically the beginning of 2007 to the middle of 2011. Later on, he was successful in his job search and was hired by Metropolitan Property Group, where he initially worked as a salesperson for around a year and a half before being elevated to the position of managing director.
Shortly after relocating to New York City, Tyler came to the conclusion that real estate was his true calling. He wanted to have a good impact on the lives of others by assisting them in locating the home of their dreams. As soon as Tyler started working for Triplemint, he was invited to join the company's founding team and was even involved in the process of formulating their purpose to enhance the process of buying, selling, and renting homes in the city (via BravoTV).
According to Tyler, his most notable achievement was launching his own company, Triplemint, and developing it into something substantial from the ground up. 2019 has been an incredible year for him, despite the fact that he and his team were required to perform a great number of tasks that they had never performed before, and despite the fact that we as a company have had some challenging times. They started out in the trenches and had to overcome some real challenges along the road before they were finally able to thrive and have this platform, which is just fantastic.
When he first started working in the profession, he had recently relocated to New York from Alabama, as was said earlier. Tyler thinks back to the time when he worked with a woman who was just out to lunch and recalls it as his weirdest client anecdote. They would move from apartment to apartment, and each time they did, she would have a full-blown tantrum about how much she detested living there. Because she did not have a very large budget for New York City, they were not looking at flats that were really lovely.
After that, they would need to make a pit stop at a bar in the middle of their apartment visits so that the customer could down a shot of liquor and a full glass of wine. That is the time that he considers to be his first introduction to alcoholism. The customer would be completely stressed up and ask, "Can we go in here as soon as possible?" And the first time, Tyler thought it was nice, and he was cool with it; however, later on, she wanted to after the subsequent apartment visits, so he just went down that ride with her, and by the time the tour was up, both of them were intoxicated. According to what Tyler said, the customer in question was never given the opportunity to choose an apartment.
In the course of his career, Tyler has been involved in more than his fair share of strange incidents. He talked about the strangest thing he's ever seen in a property, which was a particular seller who exhibited clear evidence of having a bondage fetish. He also talked about the most bizarre item he's ever seen in a house. He claimed that he would always notice a leather collar attached to a chain and a whip laying out on public display in his bedroom. Whenever he would enter the room with a customer, he would be forced to hurriedly conceal the item in order to avoid embarrassing himself. Tyler claims that this was the very first time he showed the flat to a potential tenant, but after some time had passed, he began to understand that the seller was purposefully omitting this information because he found it humorous. It was ultimately turned into a running joke among his teammates that he would always have to go there five minutes early to make sure that the chains, whips, and collars aren't just sitting there.
Million Dollar Listing New York Storyline for Tyler Whitman
Despite being the least experienced member of the ensemble, Tyler was determined to establish a name for himself among NYC's real estate heavy hitters. Tyler's dedication and perseverance seemed to pay off as he was asked to return for season 9. He was introduced as the newest cast member of the Bravo series in 2019, and fans were delighted to see his new face.
One of the most recent additions to the cast of the Million Dollar Listing New York series is Tyler Whitman. At the beginning of the eighth season, he became a member of the cast alongside Luis Ortiz, who had previously left the show but had returned two seasons later. Even though Tyler had the least amount of experience of the cast members, he was determined to build a name for himself among the major players in the New York City real estate market. It seems that his perseverance and the hard work he put in over the years had paid off, as he was requested to return for season nine.
Fans of the Bravo series were pleased to see a new face added to the mix when it was announced that Tyler Whitman will be joining the group as the newest cast member in the year 2019. Steve Gold was the most recent real estate agent to be a part of the series before the arrival of Tyler and the return of Luis. Both of these characters have since joined the cast. However, Tyler was not at all intimidated by the other cast members of Million Dollar Listing New York, and he demonstrated to both the other cast members and the viewers that he possesses the skills necessary to be a successful real estate agent.
As soon as Tyler started appearing on Million Dollar Listing New York, which is a spin-off of Million Dollar Listing Los Angeles, he rapidly became a fan favorite among the audience. They admire his lively personality, as well as his hardworking approach and passion for real estate, which he possesses. In a matter of years, Tyler will join the ranks of the most successful real estate agents in New York City, much like his fellow cast members on MDLNY. Tyler proved to the audience that he had what it took to be a great real estate agent and that he was unafraid of his co-stars on the show.
Tyler, who is clearly enjoying his time as a cast member on Million Dollar Listing New York, stated that the moment that he was cast on the show was the moment in his brokerage career that caused him to feel the most like he needed to "pinch me." He went on to say that it was the weirdest event that had ever taken place in his life. When asked about the manner in which he celebrated the casting, he responded by stating that he was in his office when he formally found out and got the call. In a highly unusual and unexpected turn of events, the entirety of his crew was present. In addition, he mentioned that, as seen on the show, he and his staff are really close, which is the reason why they all just had a complete emotional breakdown. Following that, they went out and purchased five bottles of Dom Perignon, one for each of the people.
Tyler gives off the impression of being a highly high-energy, humorous guy in the promo for his first episode, and he makes the promise that he is going to win America over. He claims that he always gives his listings as a dedication to someone he cares about, and the majority of the time, that person is RuPaul. "I often pick RuPaul because I feel like me and RuPaul could be best friends," Tyler says in an excited manner in the footage. "I often pick RuPaul." "I'd like to bring pride to her," you said.
In an Instagram post that he published in advance of the broadcast of his episode, Tyler shared a scene from the show along with a statement that expressed his appreciation for the opportunity to be a part of the series. "Tonight is the night, and MAKE NO MISTAKE- when @fredrikeklundny says he is "here for the T," he means T as in Tyler," he said in his post. "Make no mistake." "And so will you be," he said. Watch me as I make my aspirations a reality on national television tonight at 9 o'clock eastern time (8 o'clock central). My indebtedness to the folks who helped me get here will never end. You are aware of who you are."
It is certainly safe to say that Tyler will make an impression that will last throughout this season, and surely fans can't wait to witness all of the fun and excitement he brings to the table.
Tyler Whitman's Appearance (Height, Hair, Eyes & More)
Height
5 ft 8 in
1.73 m
Weight
— pounds
— kg
Hair Color
Blonde
Eye Color
Green
Body Type
Fit
Sexual Orientation
Queer
Facts about Tyler Whitman
| | |
| --- | --- |
| Nationality | American |
| Estimate Net Worth | $3 million |
| Religion | Unknown |
| Zodiac Sign | Libra |
| Birthplace | Unknown |
| Birthday | Unknown |