James Christopher Gaffigan is an American stand-up comedian, actor, writer, and producer. His writing frequently concerns fatherhood, sloth, cuisine, religion, and general observations. He is considered a "clean" comic, using little profanity in his routines. "Mr. Universe," "Obsessed," "Cinco," and "Quality Time" are among his notable comedy specials, which have all gotten Grammy nominations.
Facts About Jim Gaffigan
| | |
| --- | --- |
| Nationality | American |
| Estimate Net Worth | $40 million |
| Religion | Roman Catholic |
| Zodiac Sign | Cancer |
| Birthplace | Elgin, Illinois, United States |
| Birthday | July 7, 1966 |
Jim Gaffigan's Appearance (Height, Hair, Eyes & More)
| | |
| --- | --- |
| Height | 1.83 m |
| Weight | 92 kg. |
| Hair Color | Red |
| Eye Color | Blue |
| Body Type | Average |
| Sexual Orientation | Straight |
Jim Gaffigan's Net Worth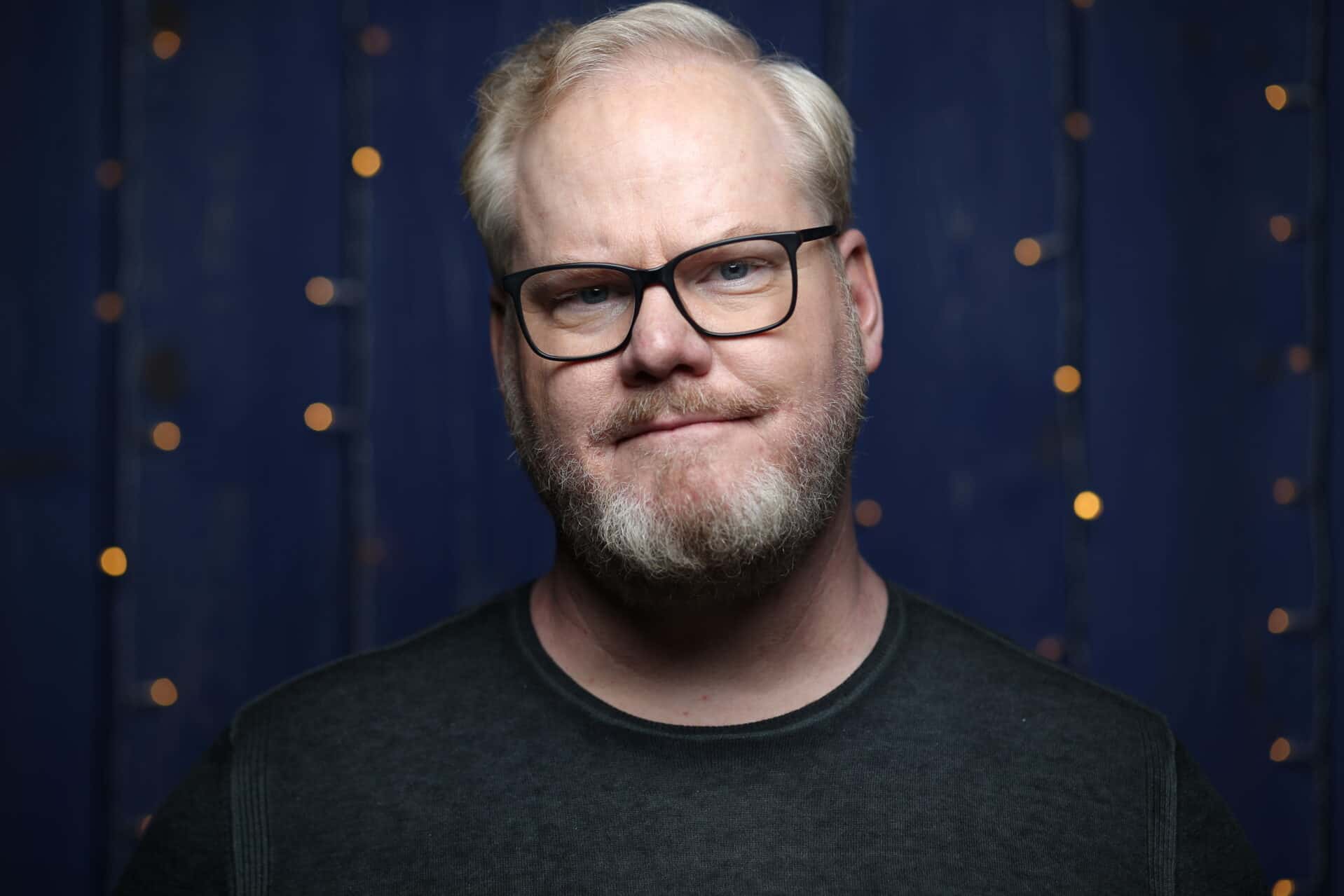 Jim Gaffigan is an American stand-up comedian, actor, and author who has a net worth of $40 million. He has become one of the world's highest-paid comedians in recent years. Gaffigan earned $18 million from his numerous ventures between June 2017 and June 2018.
Jim Gaffigan's Personal Life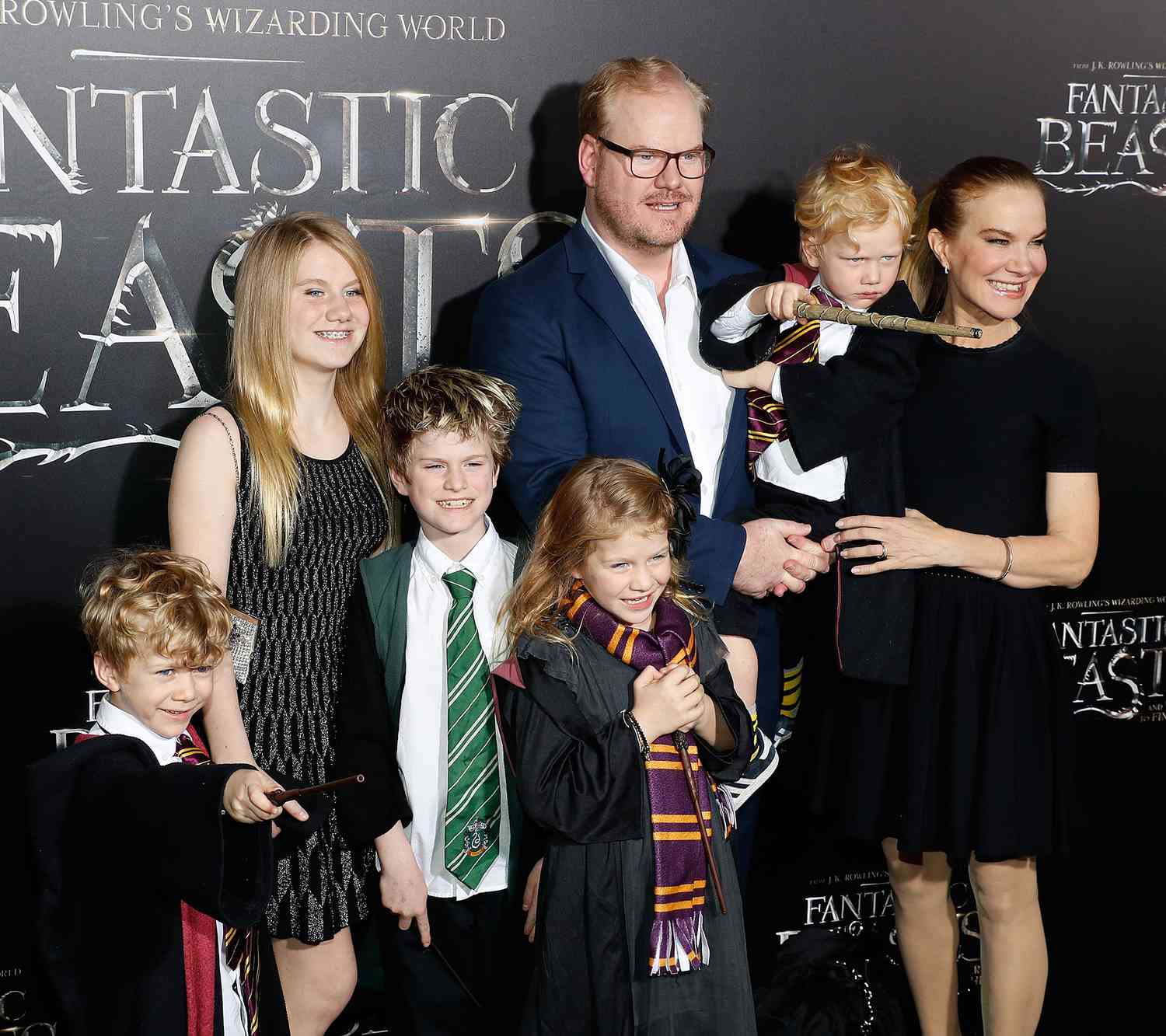 In July 2003, Jim Gaffigan married actress Jeannie Gaffigan (née Noth). The couple has five children together. Jeannie frequently collaborates with Gaffigan, assisting him in writing and developing much of his stuff. She is recognized as a writer and producer on many of his comedic works and his two books and television shows.
Jim Gaffigan's Early Life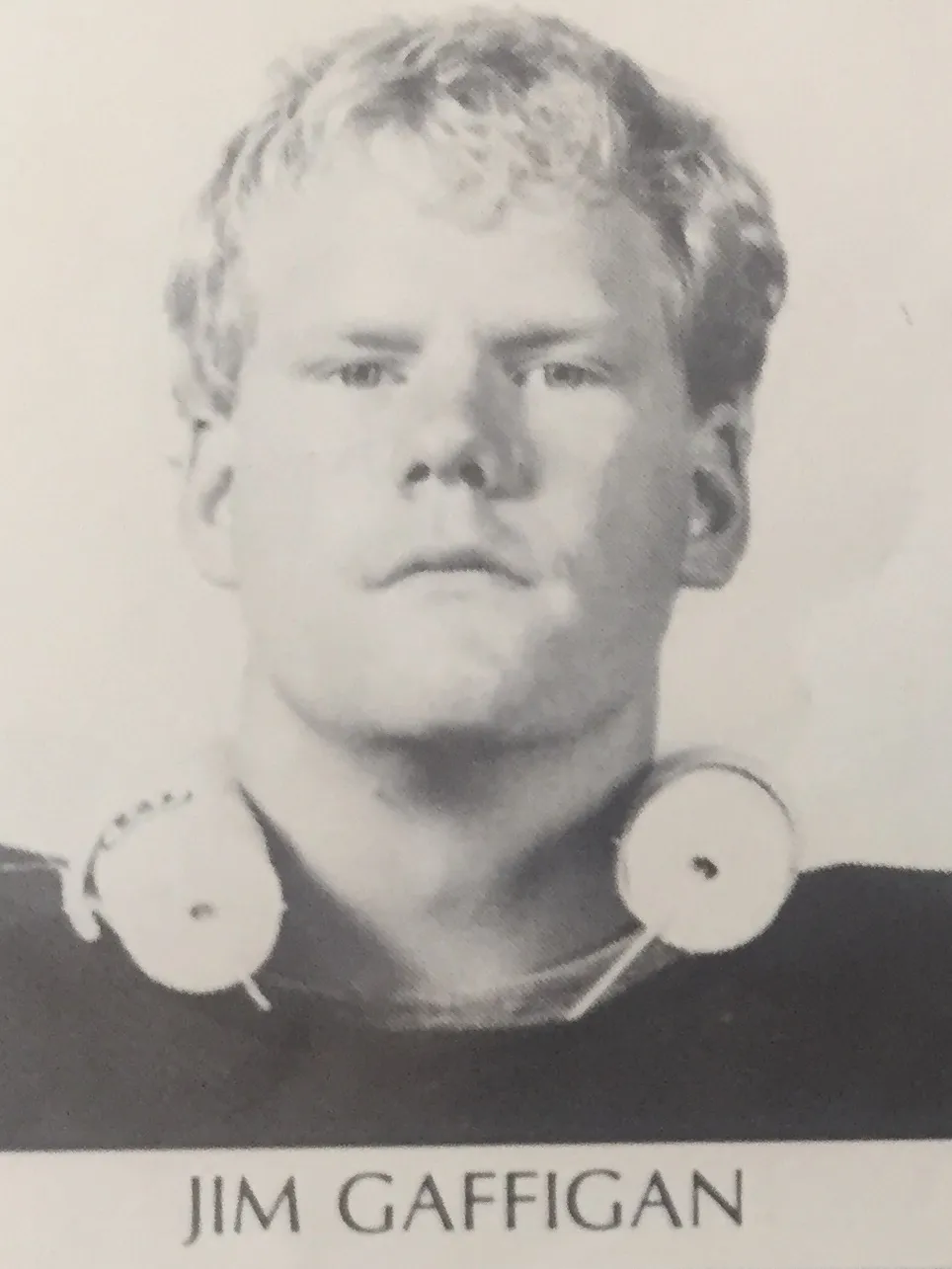 James Christopher Gaffigan was born in Elgin, Illinois. His parents are Marcia Mitchell, a charity worker, and fundraiser, and Michael A. Gaffigan, a banker and the former president and CEO of the Mercantile National Bank of Indiana. He is the youngest of six children and grew up in Chesterton, Indiana, alongside his siblings. His parents died of cancer, his mother in 1990 and his father in 1999.
During his adolescence, Gaffigan was a big fan of comic shows like "Saturday Night Live." His father was the family's first college graduate, and he frequently encouraged his children to go to college and pursue more "secure" occupations. On the other hand, Gaffigan knew he wanted to be an actor since he was five. He went to La Lumiere School in La Porte, Indiana, and played football there. He then attended Purdue University before switching to Georgetown University after only a year. He earned a Finance degree from Georgetown in 1988.
Jim Gaffigan's Career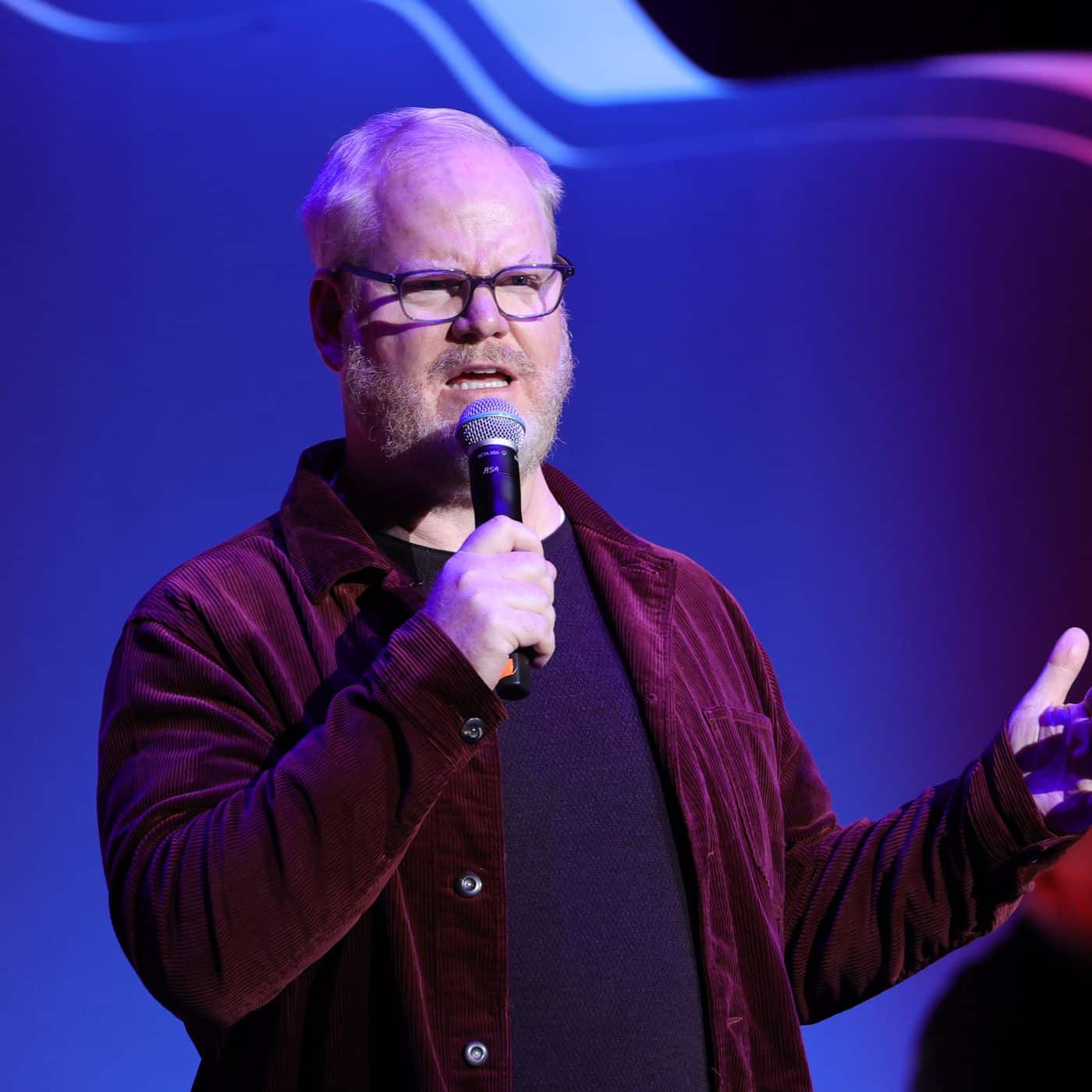 Jim Gaffigan's debut performance on Letterman's show impressed him, and he hired him to create a sitcom for the Letterman-owned production firm World Wide Pants. Gaffigan's next successful attempt was as a guest star on popular shows such as "That '70s Show" (1998), "Sex and the City" (1998), "Third Watch" (1999), "Ed" (2000), and "Law & Order" (1990). Gaffigan's amusing comments have won him over 2 million Twitter followers, and Rolling Stone named him one of the "25 funniest people on Twitter" in 2012.
He has released over ten comedy albums, including "Luigi's Doghouse" (2001), "The Last Supper" (2004), "Beyond the Pale" (2006), "Mr. Universe" (2012), and "Noble Ape" (2018), to name just a few. He transitioned to acting in the 1990s after his comedy career slowed down. He turned his attention to auditioning for commercials, which turned out to be a very profitable move. He has appeared in over 200 commercials, from Saturn and Chryslers to Rolling Rock and ESPN. He then made the transition to acting in films and on television.
He has appeared in a wide range of films. Some of these films include "13 Going on 30" (2004), "The Love Guru" (2008), "17 Again" (2009), "It's Kind of a Funny Story" (2010), "Hot Pursuit" (2015), "Chuck" (2016), "Being Frank" (2018), and "Drunk Parents" (2019), to name just a few. He starred on the television shows "Welcome to New York" (2000-2001), "The Ellen Show" (2001-2002), "My Boys" (2006-2009), and his show, "The Jim Gaffigan Show" (2015-2016). He has also appeared as a guest on series like "Law & Order," "Law & Order: Special Victims Unit," "Sex and the City," "That '70s Show", "Flight of the Conchords," and "Unbreakable Kimmy Schmidt," among others.
Gaffigan is also well-known for his voice-over work. He co-voiced an animated version of himself on "Pale Force" with Conan O'Brien from 2005 to 2008. He also produced the show, which was nominated for a Daytime Emmy for Outstanding Broadcast Program – Comedy in 2007. Other shows on which he has provided voice work include "Bob's Burgers," "Shorty McShorts' Shorts," "Wordgirl," "Star vs. the Forces of Evil," and the animated film "Duck Duck Goose."
Gaffigan is a best-selling published author. His first book, "Dad Is Fat," landed at No. 5 on The New York Times Best Sellers list in 2013. The book's title was inspired by the first complete sentence his eldest kid wrote on a dry-erase board when he was four or five. "He showed it to me," Gaffigan said in an interview, "I laughed, and then I put him up for adoption." The book is a collection of writings about his children's upbringing and memories from his youth. In June 2013, Gaffigan inked a deal with Crown Publishing to create a second volume of comedy essays. In 2014, "Food: A Love Story" was released.
Jim Gaffigan's Controversy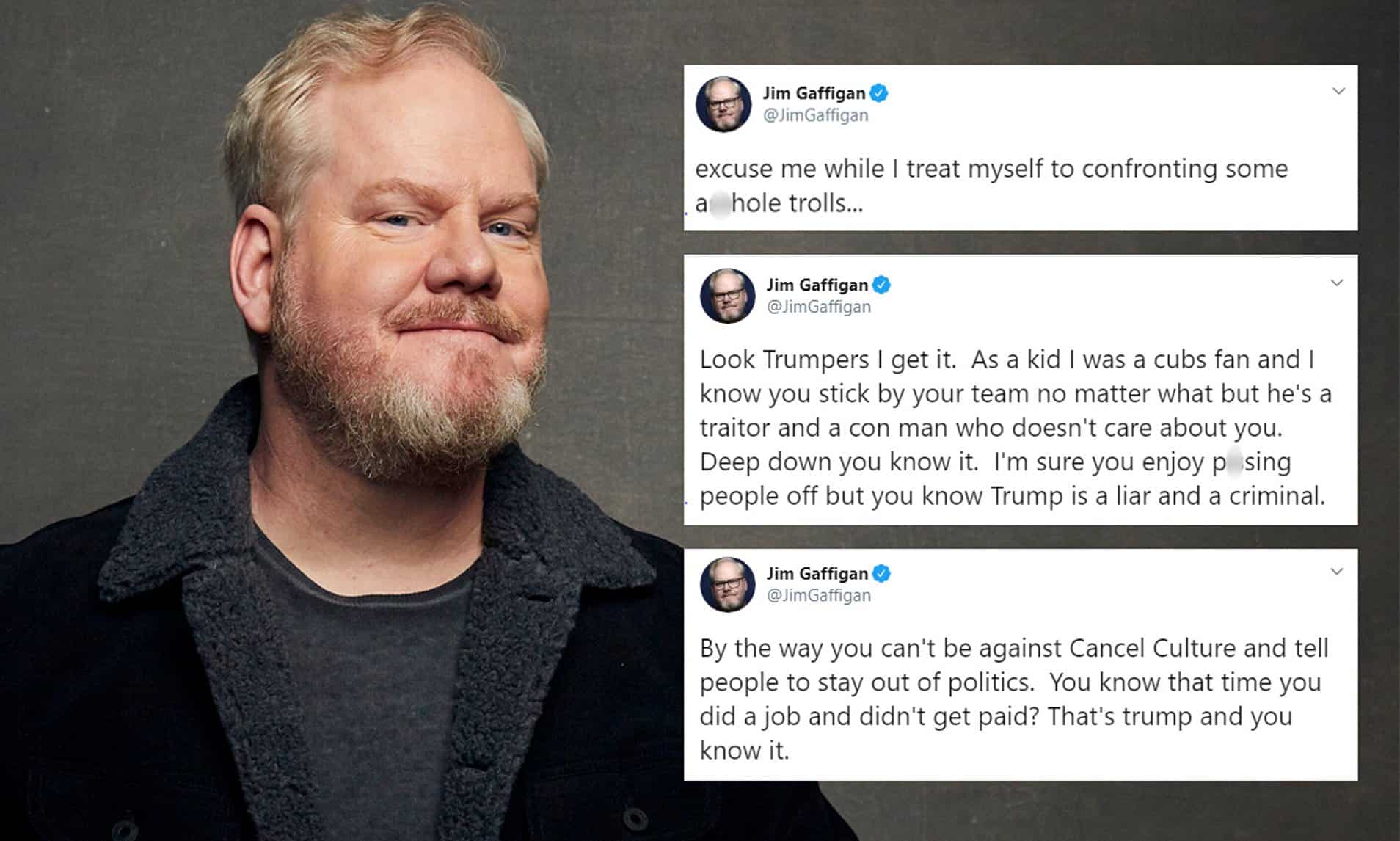 Numerous comedians have shifted their focus to political commentary in recent years. With his family-friendly routines, Gaffigan has, however, primarily avoided controversy. On the final evening of the Republican National Convention, Gaffigan unleashed a lengthy tirade against President Donald Trump via Twitter on Thursday night. In a series of tweets, Gaffigan expressed a number of criticisms, including: "You know Trump just creates enemies. You know you can't trust him. You know he been incompetent during this crisis. You know all those people didn't need to die. Trump talks about the Space Program, and you can't safely go to a movie. Wake up." He also used numerous profanities, which is not typical of him: "I don't give a (bleep) if anyone thinks this is virtue signaling or whatever. We need to wake up. We need to call Trump the con man and thief that he is."
Gaffigan penned a direct appeal to Trump supporters: "Look, Trumpers, I get it. As a kid, I was a Cubs fan, and I know you stick by your team no matter what, but he's a traitor and a con man that doesn't care about you. Deep down, you know it. I'm sure you enjoy pissing people off, but you know Trump is a liar and a criminal." Gaffigan, apparently aware that some of his supporters will be offended, penned: "To those of you who think I'm destroying my career, wake up. if trump gets elected, the economy will never come back."
Net Worth of Other Notable Comedians
Jermaine Fowler's Net Worth
Jermaine Fowler, a highly talented American actor, comedian, producer, and writer, has made a significant mark in the entertainment industry. Following the release of his comedy special "Give 'Em Hell Kid" in 2016, he quickly rose to fame and was recognized as one of Variety's Top 10 Comics to Watch. With notable guest appearances in various TV shows and movies like "Superior Donuts," "Sorry to Bother You," and "Fist Fight," Jermaine Fowler has built a successful career. His achievements in the entertainment world are reflected in Jermaine Fowler's net worth, which is estimated to be approximately $5 million as of August 1, 2023.
John Early's Net Worth
John Early, a notable American comedian and actor, has made significant contributions to both television and film. Born in Nashville, Tennessee, he quickly rose to fame with his roles in popular Netflix and Hulu films like "Haters Back Off!" and "Difficult People." Apart from acting, Early has also showcased his talent behind the scenes by writing and producing, as evident in his episode of "The Characters" for Netflix in 2016. Throughout his career, he has taken on a myriad of roles, including an appearance on "30 Rock" as Jenna Maroney. While he's often candid about his personal life and openly celebrates his sexuality, he remains focused on his flourishing career. John Early's net worth is estimated to be around $5 million, reflecting his success in the entertainment industry.