James Thomas Fallon, commonly called Jimmy Fallon, has made a significant impact as a comedian, actor, television host, and musician. With a decades-long career, Fallon has become a household name, captivating audiences with his humor, wit, and unique style of late-night television hosting.
Content of this Article
Facts About Jimmy Fallon
| | |
| --- | --- |
| Nationality | American |
| Estimated Net Worth | $60 million |
| Religion | Roman Catholic |
| Zodiac Sign | Virgo |
| Birthplace | Bay Ridge, New York |
| Birthday | September 19, 1974 |
Jimmy Fallon's Appearance (Height, Hair, Eyes & More)
| | |
| --- | --- |
| Height | 183 cm |
| Weight | 161 lbs |
| Hair Color | Black |
| Eye Color | Dark Brown |
| Body Type | Average |
| Sexual Orientation | Straight |
Jimmy Fallon's Net Worth
As of 2023, Jimmy Fallon's net worth is at least $60 million. A significant portion of his wealth comes from his seven-figure salary as host of "The Tonight Show."
Information about his earnings is mainly based on a 2017 report from Variety. According to this report, Fallon earned an estimated annual salary of $16 million as the host of "The Tonight Show." During that time, he ranked among the top 10 highest-paid hosts in the reality and news show category.
Jimmy Fallon's Personal Life
Jimmy Fallon tied the knot with Nancy Juvonen, a film producer, on December 22, 2007. They first crossed paths while working on "Saturday Night Live" but didn't become close friends until they collaborated on "Fever Pitch." Fallon popped the question in August 2007, presenting Nancy with an engagement ring designed by Neil Lane. He proposed on the dock of Nancy's family home in Wolfeboro, New Hampshire. They wasted no time and got married just four months later.
Their family expanded when they welcomed their daughters through a surrogate in 2013 and 2014. They reside in Sagaponack, New York, and share their home with a lovely female English cream Golden Retriever named Gary Frick.
Jimmy Fallon's Early Life
Jimmy Fallon was born on September 19, 1974, in the Bay Ridge of Brooklyn, New York City. His parents are Gloria (nee Feeley) and James Fallon. His dad's family had roots in Germany, as his paternal grandmother immigrated from Osterholz-Scharmbeck. On his mom's side, his maternal grandmother's father came to the U.S. from Norway, specifically from Fredrikstad. Fallon was raised in a Roman Catholic family.
Fallon has fondly described his childhood as idyllic, but his parents were known to be quite protective. He and his sister, Gloria, were not allowed to venture far from home and had to make do with riding their bicycles in the backyard. During his teenage years, Fallon became obsessed with the late-night comedy show "Saturday Night Live." He also wowed his parents with his impersonations, which included actor James Cagney and comedian Dana Carvey.
He had a musical talent and began playing the guitar when he was just 13 years old. He went on to participate in comedy and music contests and performances. As he reached junior high, he earned a reputation as a class clown, but people also saw him as a "nice and well-mannered" young person. On November 4, 2017, Fallon's mother passed away at 68 at NYU Langone Medical Center, with the exact cause undisclosed. A week later, during his monologue that night, Fallon paid a heartfelt tribute to his mother. He became emotional and referred to her as "the best audience."
Fallon went to St. Mary of the Snow, a Roman Catholic school. Inspired by his time as an altar boy, he initially considered becoming a priest. However, he eventually developed a more substantial interest in comedy. While at Saugerties High School, Fallon was actively involved in stage productions and served as a class social director twice. He even won a young comedian's contest thanks to his impressive impression of Pee-wee Herman.
He studied at The College of Saint Rose in Albany, New York. Initially, he pursued computer science, but in his senior year, he switched his major to communications. Fallon didn't complete his college degree; he left college a semester early to follow his comedy career. However, fourteen years later, in May 2009, he returned to The College of Saint Rose and was awarded a Bachelor of Arts in communications.
The college recognized his television work as experiential learning and granted him credits for it. He attended a ceremony with his classmates at the Saratoga Performing Arts Center to receive his degree. Besides his B.A., he was honored with an honorary Doctor of Humane Letters.
Jimmy Fallon's Career
In 1995, Jimmy Fallon moved to Los Angeles to fully commit to his comedy career. By age 21, he had a manager and started getting bookings for comedy gigs. He frequently performed stand-up at the Improv, earning $7.50 per set. Additionally, he enrolled in classes with the Groundlings, an improv comedy group.
Saturday Night Live
Fallon debuted on "Saturday Night Live" as a featured player during the show's twenty-fourth season in September 1998. By his fourth episode, he had already become a standout performer. He gained fame for his Halloween-themed renditions of songs by well-known artists and his spot-on impression of Adam Sandler.
Fallon quickly became a celebrity, winning over a predominantly female fanbase with his charm. He became known as the show's top impersonator, nailing impressions of notable figures like Robert De Niro, Jerry Seinfeld, and Howard Stern.
During his later years on "SNL," Fallon teamed up with musician Justin Timberlake for a recurring skit called "The Barry Gibb Talk Show," in which they played the "Bee Gees" brothers Barry and Robin Gibb. This skit began a lasting friendship and collaboration between Fallon and Timberlake.
The Tonight Show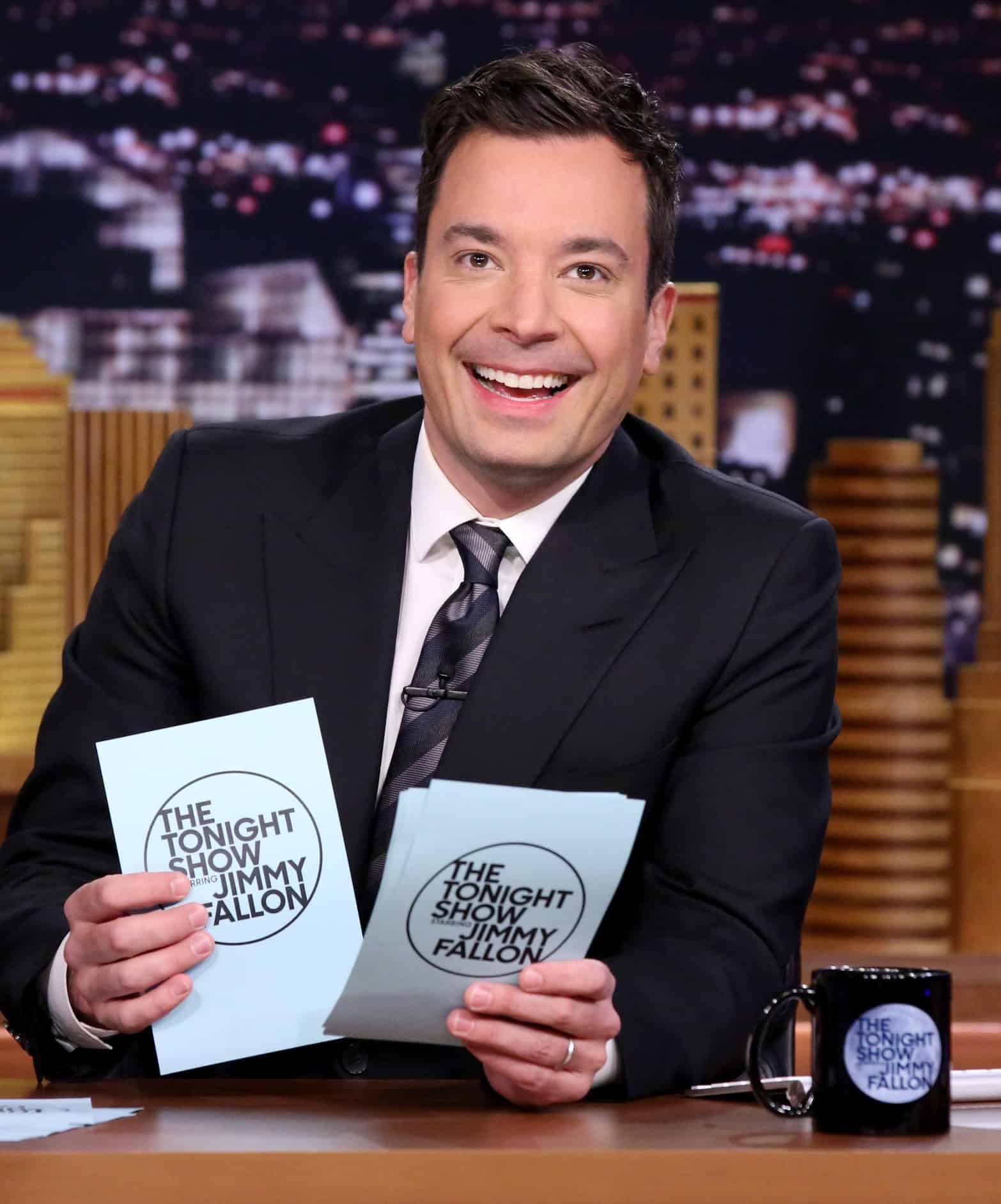 On April 3, 2013, after rumors and speculation, NBC officially announced that Fallon would take over as the new host of "The Tonight Show." He would succeed Jay Leno, with his debut scheduled for after the 2014 Winter Olympics. This made Fallon the sixth permanent host of the show.
Podcast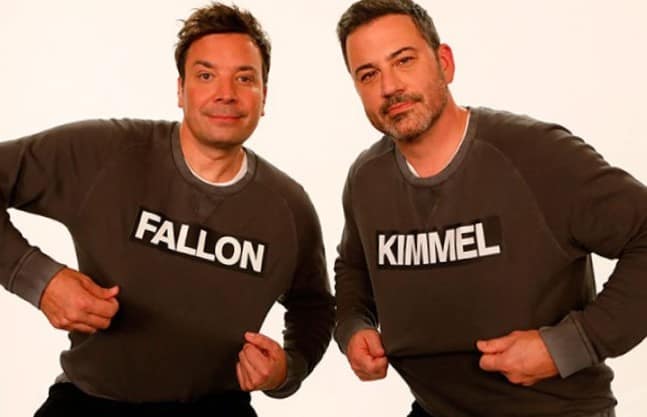 Starting on August 30, 2023, Fallon partnered with Stephen Colbert, Seth Meyers, Jimmy Kimmel, and John Oliver to host the comedy podcast "Strike Force Five." They launched this podcast to help support their staff members affected by the 2023 Writers Guild of America strike.
Jimmy Fallon's Controversy
Interview with Donald Trump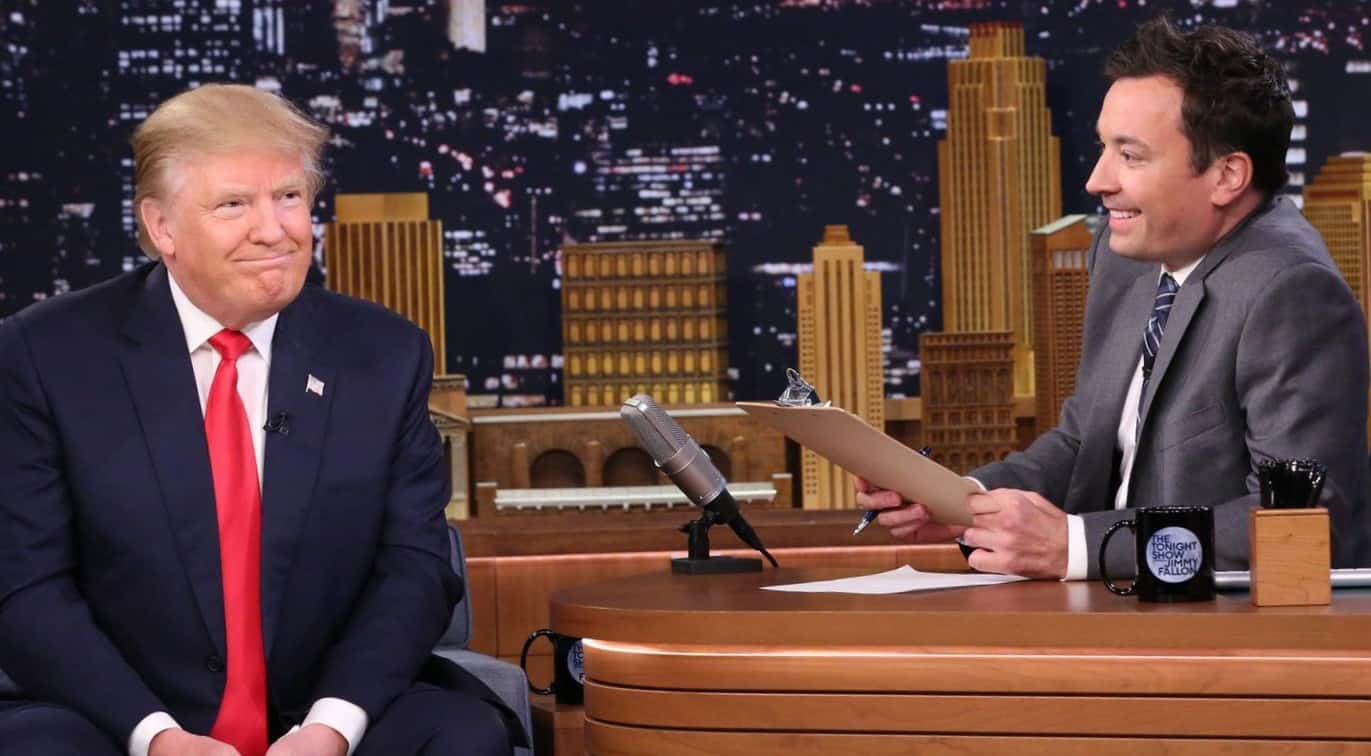 On September 15, 2016, Jimmy Fallon had Donald Trump as a guest on "The Tonight Show" during the United States presidential election. However, after the interview, Fallon faced criticism from some media critics and social media users for asking Trump questions that were not challenging or controversial.
In March 2017, Fallon issued an apology for the interview with Trump. In June 2018, he offered another apology for the interview during a podcast with The Hollywood Reporter. He acknowledged that he had "made a mistake" and clarified that he didn't do it to make him seem "normal" or to endorse his political views.
Workplace Behavior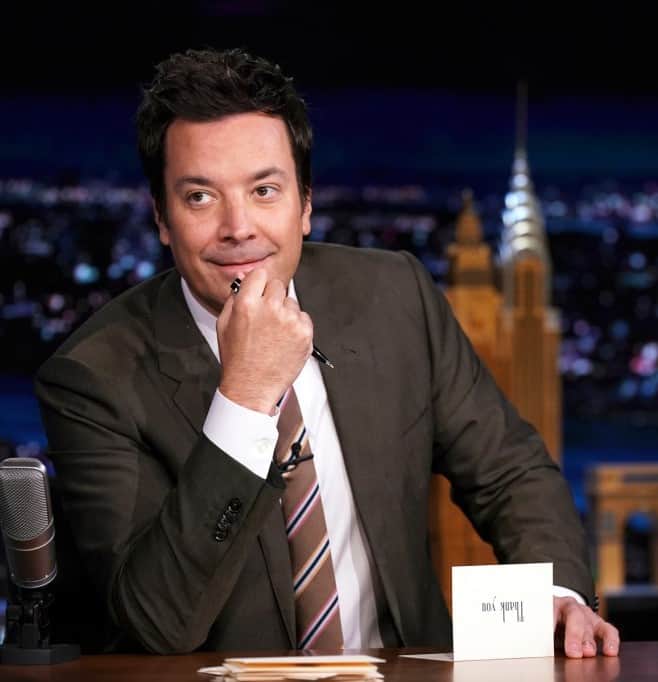 In September 2023, Rolling Stone released an article about Fallon and the work environment at "The Tonight Show." The article "Chaos, Comedy, and 'Crying Rooms': Inside Jimmy Fallon's 'Tonight Show'" was based on interviews with 16 current and former employees. It claimed that Fallon had mistreated his staff, displayed unpredictable behavior, had occasional outbursts, and played a role in fostering a negative workplace atmosphere.
Former employees reported that Fallon's conduct at work was influenced by whether he had been hungover the previous night. On the day the article was published, Fallon addressed his staff via Zoom and apologized, stating that he was "embarrassed and truly sorry."
Jimmy Fallon's Real Estate
Jimmy Fallon's initial real estate investment was an $850,000 one-bedroom condo in New York City, which he bought in 2002. He purchased this after a recommendation from "SNL" producer Lorne Michaels. Interestingly, Fallon has since admitted that he couldn't afford the condo then, but he wisely heeded Lorne's advice.
After marrying Nancy, they started acquiring adjacent units. In 2014, for instance, they spent $725,000 on a studio apartment on the top floor. This purchase in the nine-story building with around 35 units came after they had bought a one-bedroom apartment next door to the studio a few months earlier for $1.35 million.
They gradually merged these units, resulting in a spacious 5,000-square-foot apartment with six bedrooms. They had invested a total of $5.8 million in acquiring five apartments. However, in March 2021, Fallon and Nancy put their combined complex on the market for $15 million. Actress Cara Delevingne purchased the property in a reported deal worth $10.8 million the following year.
Fallon and his wife own a farmhouse-style home in the Hamptons, specifically in Sagaponack. This charming residence spans 3,500 square feet and dates back to the 1800s. They acquired the property in 2011 for $5.7 million.
Net Worth of Other Notable TV Hosts
James Corden's Net Worth
James Corden, a British television host, comedian, and actor, has made notable contributions to the entertainment industry with his vibrant personality and myriad talents. He has become a household name due to his stint as the host of "The Late Late Show with James Corden," where he showcased his comedic brilliance through various segments. Corden's journey began in Hillingdon, Greater London, and was marked by roles in shows like "Fat Friends" and "Gavin & Stacey," as well as stage performances in "The History Boys" and "One Man, Two Guvnors." Although his career was dotted with controversies, including allegations of joke plagiarism and criticisms for his roles, Corden has also made headlines with his real estate moves. Recent reports indicate James Corden's net worth to be $70 million, a testament to his successful career in entertainment.
Jon Stewart's Net Worth
Jon Stewart, famed American TV host and comedian, gained prominence with his insightful satire on "The Daily Show." Born Jonathan Stuart Leibowitz, Stewart started his comedic journey in New York City's clubs, eventually establishing a multifaceted career as a writer, producer, director, and political commentator. Over the years, he has written books, acted in movies, and even directed a film. Moreover, his confrontational stances with media houses, like CNN and Fox News, spotlighted his commitment to candid journalism and social commentary. With various ventures in entertainment and significant real estate investments, Jon Stewart's net worth is estimated at $120 million.