Stephen Colbert is a renowned American comedian, actor, and television host known for his sharp wit, political satire, and charismatic presence. Colbert's career has spanned various facets of entertainment, from stand-up comedy to acting in both television and film. In 2015, he took over as the host of "The Late Show," succeeding David Letterman, and has since established himself as a prominent figure in late-night television.
Content of this Article
Facts About Stephen Colbert
| | |
| --- | --- |
| Nationality | American |
| Estimated Net Worth | $75 million |
| Religion | Roman Catholic |
| Zodiac Sign | Taurus |
| Birthplace | Washington D.C. |
| Birthday | May 13, 1964 |
Stephen Colbert's Appearance (Height, Hair, Eyes & More)
| | |
| --- | --- |
| Height | 180 cm |
| Weight | 167 lbs |
| Hair Color | Black |
| Eye Color | Black |
| Body Type | Average |
| Sexual Orientation | Straight |
Stephen Colbert's Net Worth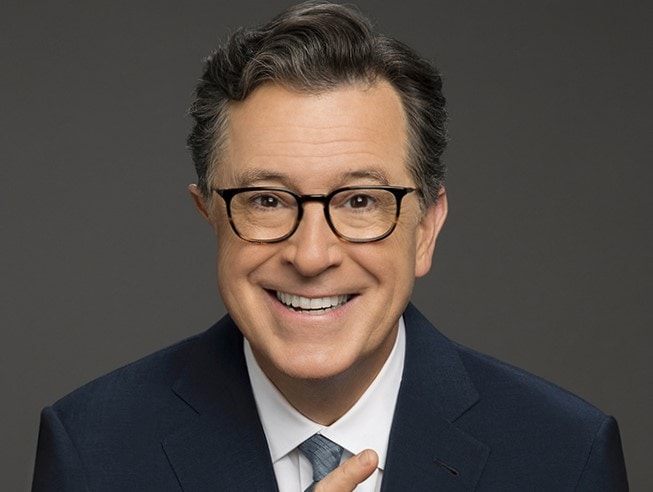 Stephen Colbert's net worth is $75 million. During the initial seasons of "The Late Show," he earned an annual salary of $6 million. In October 2019, he extended his contract with CBS Corp., ensuring his presence on the network until at least 2023. This new agreement increased his annual salary to $15 million.
Stephen Colbert's Personal Life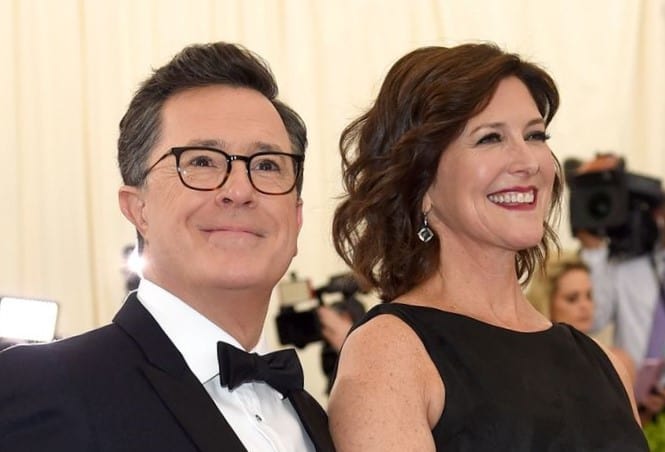 Stephen Colbert and Evelyn "Evie" McGee-Colbert tied the knot in 1993. Evie is the daughter of the well-known Charleston civil litigator Joseph McGee, who practices law at Buist Moore Smythe McGee. Their love story began at the world premiere of "Hydrogen Jukebox" during the Spoleto Festival USA in Charleston. Colbert fondly recalled their first encounter as love at first sight. However, to their surprise, they quickly realized they had grown up in Charleston and shared many mutual friends. Today, the couple resides with their three children in Montclair, New Jersey.
Colbert is a devout Roman Catholic who once taught Sunday school. He also holds the title of an ordained minister from the Universal Life Church Monastery. When it comes to reading, he's a passionate bookworm. His favorite authors include J.R.R. Tolkien, J.D. Salinger, Robertson Davies, George Saunders, Larry Niven, Henry Kuttner, and Isaac Asimov. In his college and Second City days, Colbert reportedly experienced periods of depression and anxiety, which required medication.
Stephen Colbert's Early Life
Stephen Colbert, born on May 13, 1964, hails from Washington, D.C., and was the youngest of eleven children in a Catholic family. His early years were spent in Bethesda, Maryland before he grew up in the Charleston suburb of James Island, South Carolina. His siblings are James III, Edward, Mary, William, Margo, Thomas, Jay, Elizabeth, Paul, Peter, and Stephen.
Colbert's father, James William Colbert Jr., had a career in immunology and served as the dean of medical schools at Yale University, Saint Louis University, and later at the Medical University of South Carolina. From 1969 onward, he was the school's inaugural vice president of academic affairs. Stephen's mother, Lorna Elizabeth Colbert (formerly Tuck), was a homemaker.
At the age of ten, Colbert faced a tragic event when his father, along with his two brothers, Peter and Paul, lost their lives in the Eastern Air Lines Flight 212 crash during an attempted landing in Charlotte, North Carolina. They were on their way to enroll the two boys at Canterbury School in New Milford, Connecticut. Colbert has openly talked about how this experience profoundly affected him and influenced his outlook on grief and suffering.
Colbert went to Charleston's Episcopal Porter-Gaud School, where he participated in school plays and contributed to the school newspaper. In his younger days, he aspired to study marine biology. Unfortunately, a surgery meant to fix a severely perforated eardrum resulted in inner ear damage that ruled out a career involving scuba diving. As a result, he became deaf in his right ear.
For a period, Colbert was unsure if he would go to college. However, he eventually decided to apply and was admitted to Hampden-Sydney College in Virginia, where a friend was also attending. In 1982, he started college, majoring in philosophy and participating in theater productions.
While at college, he discovered that the coursework was demanding, but he was more dedicated than in high school. This increased focus allowed him to excel in his studies. Even though Hampden-Sydney College didn't have a vibrant theater scene, Colbert's passion for acting grew during his time there. In 1984, he switched and transferred to Northwestern University, where he pursued a theater major to focus on performance. In 1986, he completed his studies and graduated from Northwestern's School of Communication.
Stephen Colbert's Career
At Northwestern, Stephen Colbert's primary goal was to become a severe and dramatic actor. He mostly took part in experimental plays and had little interest in comedy. However, he delved into improvisation while in college.
He joined the campus improv team called "No Fun Mud Piranhas" and performed at the Annoyance Theatre in Chicago as part of Del Close's ImprovOlympic. At that time, this project focused on competitive, long-form improvisation rather than the comedic improvisation that later became more popular. Colbert landed a job performing with Second City's touring company, where he began as an understudy for Steve Carell. During this time, he crossed paths with Amy Sedaris and Paul Dinello, and their collaborations continued throughout his career.
When Sedaris and Dinello were given the chance to develop a T.V. series by HBO Downtown Productions, Colbert decided to depart from Second City. He moved to New York to join them on the sketch comedy show called "Exit 57." The show premiered on Comedy Central in 1995 and ran until 1996, consisting of just 12 episodes. Despite its short run, "Exit 57" earned positive reviews and even received five CableACE Award nominations in 1995, spanning categories such as best writing, performance, and comedy series.
The Colbert Report
Stephen Colbert took the helm as the host of his television show, "The Colbert Report," which aired from October 17, 2005, to December 18, 2014. This show was a spin-off from "The Daily Show." It cleverly spoofed the norms of television news reporting, especially those seen in political talk shows on cable, such as "The O'Reilly Factor," "Hannity," and "Glenn Beck."
Colbert's personal life often influenced his character in "The Colbert Report." Throughout the show's run, he frequently incorporated elements from his life into his character. This included his deep-rooted interests in Catholicism, science fiction, and "The Lord of the Rings." The last episode, which aired on December 18, 2014, concluded with a performance of "We'll Meet Again" and had special appearances from past show guests. These guests included Jon Stewart, Randy Newman, Bryan Cranston, Willie Nelson, Yo-Yo Ma, and J. J. Abrams.
The Late Show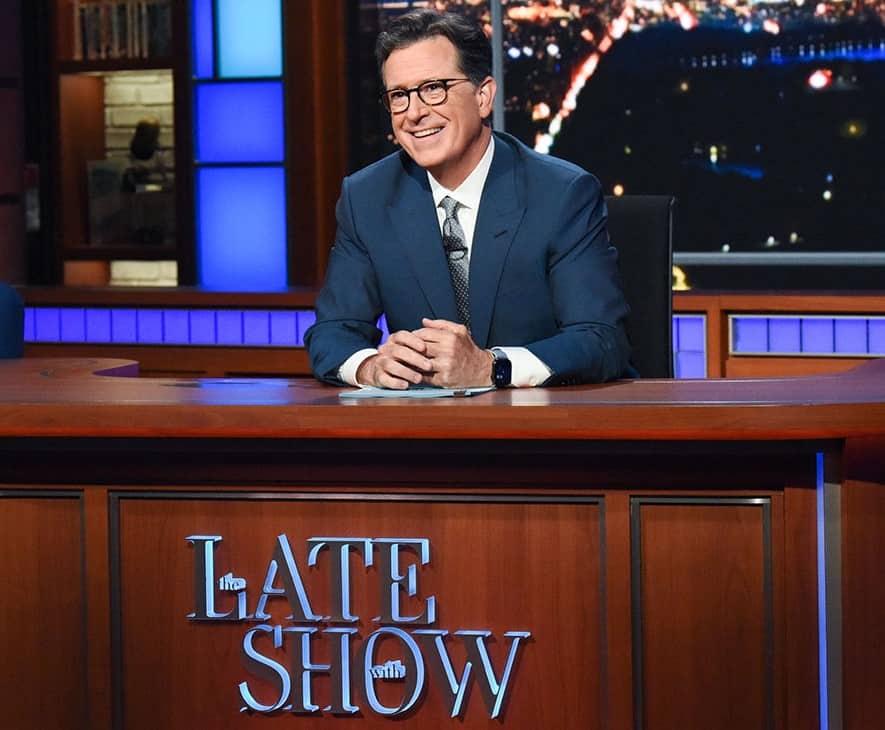 On April 10, 2014, CBS officially announced that Colbert would take over as the host of "The Late Show" when David Letterman retired. The transition was set for September 8, 2015, as confirmed by CBS on January 12, 2015.
Stephen Colbert's Real Estate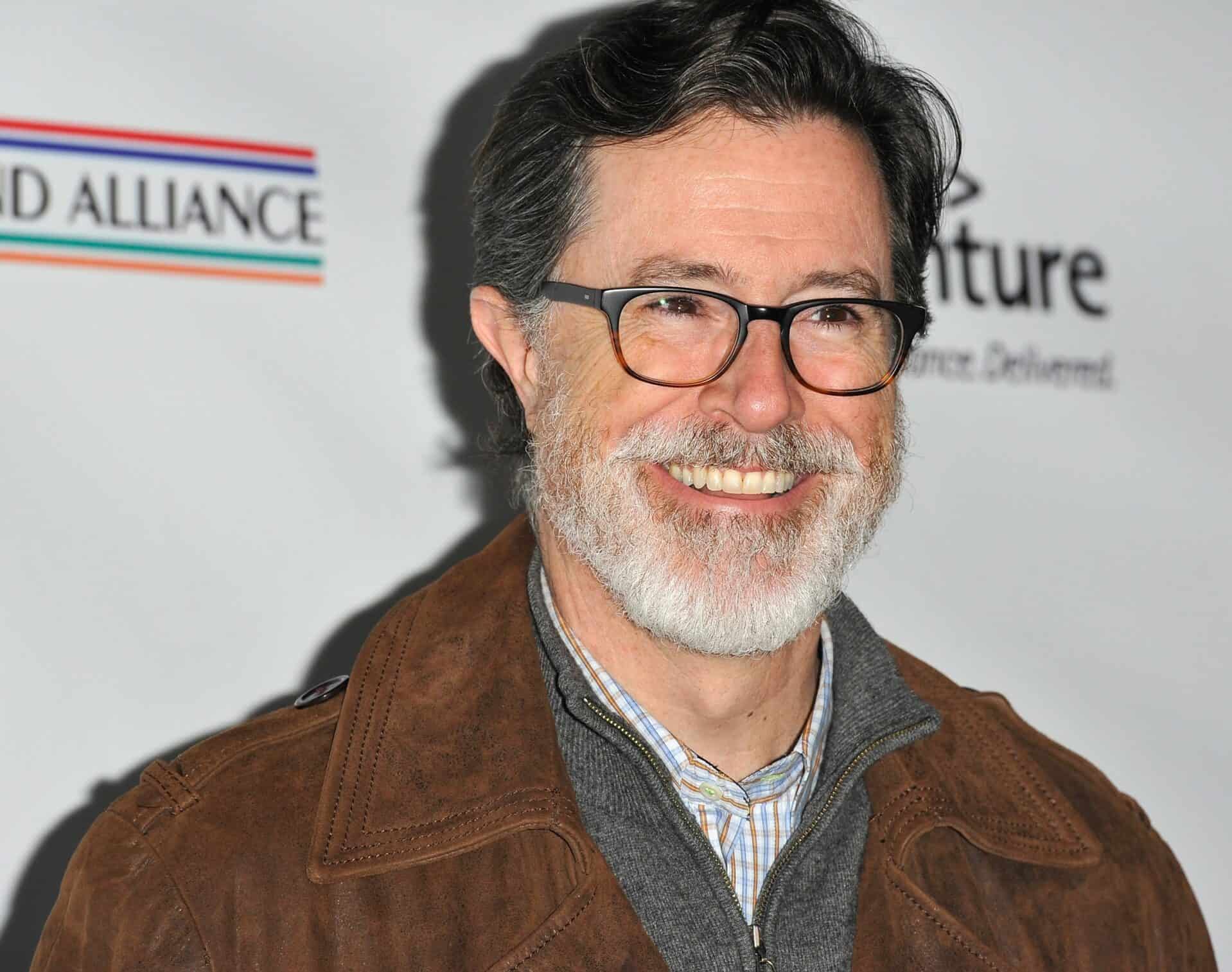 Stephen Colbert typically records his show at the iconic Ed Sullivan Theater in New York City. He resides near Montclair, New Jersey, with his wife and three children. Colbert has always been quite guarded about his personal life, but one magazine went to great lengths, even digging through property records, to uncover the deed from when he purchased his first house in the area.
Reportedly, Colbert paid $515,000 for a property on Bellegrove Drive in Montclair, NJ. That purchase was made in 2000; since then, he has moved to a more spacious property. It appears to have an expansive back deck and a sizable yard. However, there is little information from news sources about his current residence.
Colbert's New Jersey residence is an 1885-built Colonial home on Upper Mountain Ave in Montclair. This house sits on a one-acre lot and offers 5,906 square feet of living space. It was last sold in 2007 for $1,775,000, but its current estimated value is approximately $3,000,000. Property records hide his identity as a property owner, with no records mentioning him. This makes it challenging to confirm whether that is Colbert's home.
Net Worth of Other Notable TV Hosts
Regis Philbin's Net Worth
Regis Philbin was a renowned American television host recognized for his roles in iconic shows such as "Live! with Regis and Kathie Lee" and the game show "Who Wants to Be a Millionaire?". Born in Manhattan in 1931, he had a broad career that spanned various shows and earned him massive popularity. Philbin's charismatic on-screen presence combined with his witty humor secured him a spot as one of the nation's most beloved figures in television history. His personal life was filled with both joy and challenges, marked by family, passion for sports, and surgeries. In the last month of his life, Philbin made a significant move by selling his Greenwich estate. Regis Philbin's net worth at the time of his passing was an impressive $150 million.
Trevor Noah's Net Worth
Trevor Noah, a South African comedian, actor, and television host, has achieved global acclaim with his incisive wit and humor. Born during apartheid, his unique life experiences as a biracial individual have equipped him with rich content that he seamlessly integrates into his comedy acts. Noah's breakthrough moment on the international stage came when he replaced Jon Stewart as the host of "The Daily Show" in 2015. While his comedic journey started with stand-up routines in local clubs, he eventually ventured into television, acting, radio, and writing, cementing his position as a multifaceted talent. Despite encountering occasional controversies, mainly due to his fearless humor, Noah's influence in the comedy world and late-night television remains undeniable. His success in various endeavors has significantly bolstered Trevor Noah's net worth, which stands at an estimated $100 million as of 2023.