Chris Cuomo is a well-known TV journalist and lawyer from America, mainly recognized for hosting the "Cuomo Prime Time" show on CNN. He comes from a famous political family in New York—his dad, Mario Cuomo, and brother, Andrew Cuomo, were both former governors of the Big Apple.
Chris is known for his sharp and lively reporting, having interviewed many famous people and covered many important events and topics. Before CNN, he worked at ABC News, where he focused on law and justice issues and co-hosted "20/20."
Content of This Article
Facts About Chris Cuomo
| | |
| --- | --- |
| Nationality | American |
| Estimate Net Worth | $16 million |
| Religion | Roman Catholic |
| Zodiac Sign | Leo |
| Birthplace | Queens, New York City |
| Birthday | August 9, 1970 |
Chris Cuomo's Appearance (Height, Hair, Eyes & More)
| | |
| --- | --- |
| Height | 6 ft 2 in |
| Weight | 90 kg |
| Hair Color | Brown |
| Eye Color | Gray |
| Body Type | Average |
| Sexual Orientation | Straight |
Chris Cuomo's Net Worth
As of 2023, Chris Cuomo's net worth is estimated to be $16 million. His profession as a television news reporter is his primary source of income. Chris currently works with NewsNation in New York City. Before this, he worked as a main reporter at ABC News and also anchored their show, "20/20," and was a news anchor for "Good Morning America" between 2006 and 2009. He also worked at CNN, hosting "New Day" and later, "Cuomo Prime Time."
Chris is Andrew Cuomo's brother, a former New York governor, and Mario Cuomo's son, another former governor of New York. In 2021, CNN suspended and then fired Chris after it was found out he helped his brother, Andrew, during his sexual harassment scandal. After leaving CNN, Chris started working with Nexstar Media Group, where he hosts "Cuomo" for NewsNation.
Chris Cuomo's Personal Life
Chris Cuomo married Cristina Greeven, former editor of Gotham magazine, in 2001 in Southampton, New York, to which Cristina arrived fashionably late, clad in Oscar de la Renta. They have three children: Bella, 17, Mario, 14, and Carolina, 11, whom Cristina affectionately calls Cha Cha.
Cristina runs a wellness magazine, "Purist," from home. The family enjoys outdoor activities and has a close bond, showcased on Cristina's Instagram. Previously, Cristina was editor-in-chief for Manhattan and Beach magazines, and she also worked at Gotham and Hamptons magazines.
Their son, Mario, earned a black belt in karate, while Bella has shown an interest in acting and singing. The couple lives in Manhattan with their children and also has a house in Southampton.
In 2019, Chris had a public altercation in Shelter Island when someone called him "Fredo," referring to a character from "The Godfather." Chris took offense, equating it to a racial slur. He later expressed regret for his reaction. During the COVID-19 pandemic in 2020, Chris tested positive for the virus and reported on his experiences, including vivid hallucinations, while broadcasting from home.
Chris Cuomo's Early Life
Christopher Charles Cuomo, best known by the public as Chris Cuomo, was born on August 9, 1970, in Queens, New York. He is a well-known TV journalist and the youngest child of former New York Governor Mario Cuomo. His brother Andrew also served as New York's governor. Coming from an Italian background, Chris grew up in a family with strong ties to politics and public service.
Chris went to school in both Queens and Albany before going to Yale University and then Fordham University School of Law, becoming a licensed attorney in 1995. He's best known to the public as a news anchor, using his legal background and family's history in public service to inform his reporting.
Chris Cuomo's Career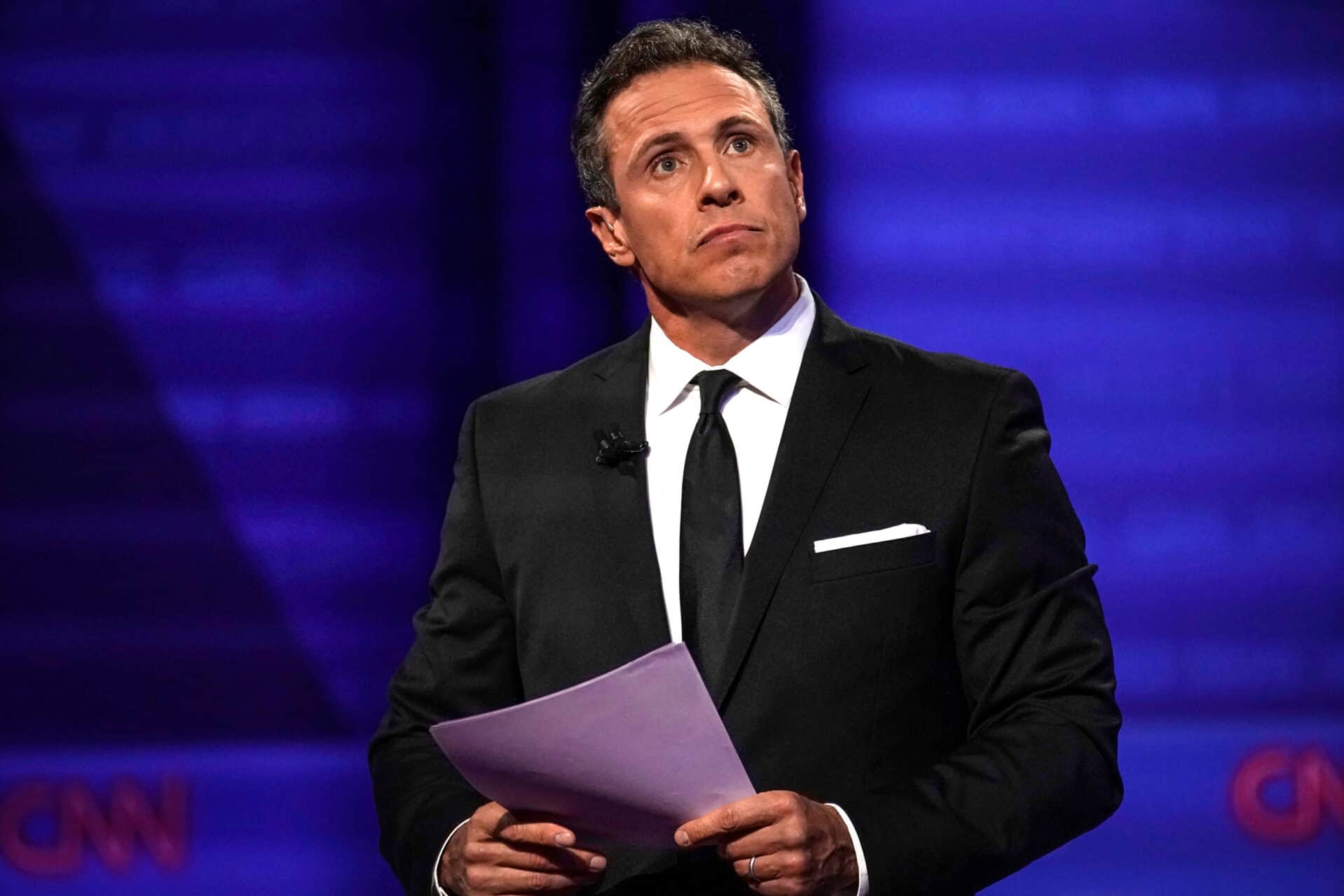 Chris Cuomo is a well-known figure in American journalism, having worked in various capacities across several major networks. Starting with appearances on CNBC, MSNBC, and CNN, he also had a stint as a correspondent and analyst for Fox News, covering controversial social issues. Roger Ailes, Chairman of Fox News, even praised him as "fearless."
He moved to ABC, co-anchoring "20/20," and his reporting highlighted heroin addiction's impact on suburban families. He covered many significant events, such as the Haiti earthquake and policy changes related to for-profit school recruiters. From 2006 to 2009, he was the news anchor for "Good Morning America," reporting on major national and international events, including the war on terrorism and the Virginia Tech shooting.
In 2013, he switched to CNN to co-host its morning show and later, in March 2018, advanced to hosting "Cuomo Prime Time" in the evening. He even hosted a documentary series on HLN and launched a radio show on SiriusXM in September 2018.
In July 2022, after leaving CNN, Chris announced a new program on NewsNation, aiming to present more neutral and less partisan content, premiering in October 2022. Here, he interviewed several high-profile individuals, including Kanye West, reflecting on his learned lessons and his commitment to balanced reporting. Despite his illustrious career, he maintains a nonchalant attitude about his journalist tag, focusing more on the content and less on classifications.
Chris Cuomo's Controversies
Reporting on Andrew Cuomo's issues and CNN hiatus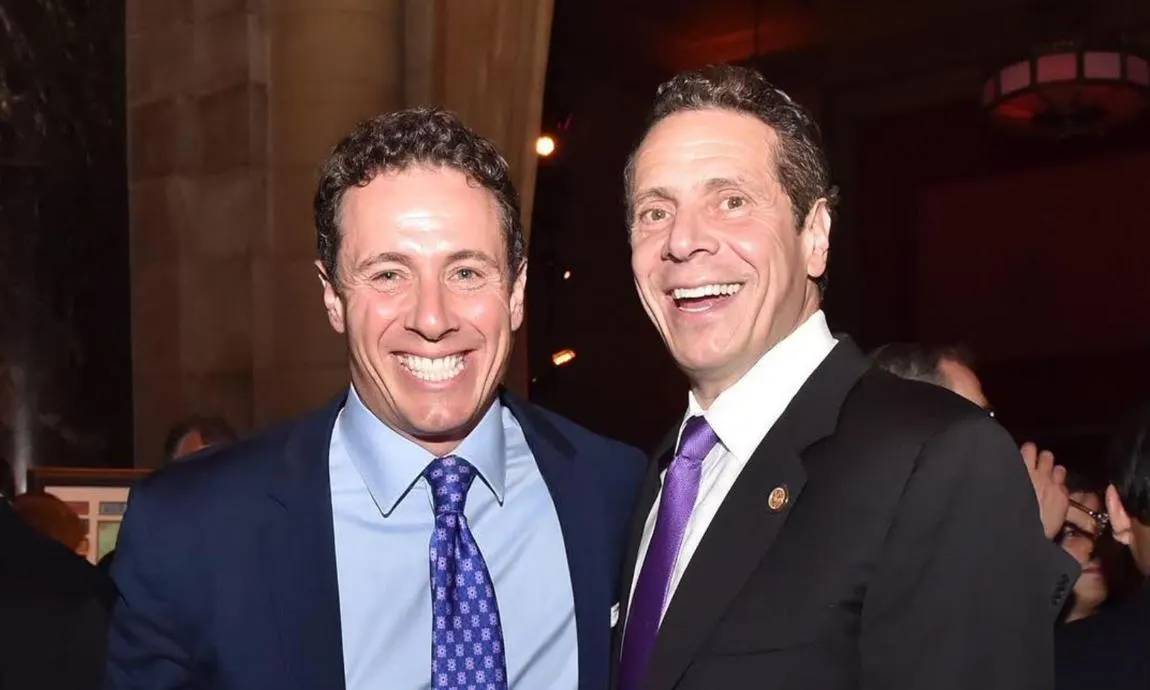 In 2020, while recovering from COVID-19, CNN's Chris Cuomo interviewed his brother, Andrew Cuomo, who was then New York's Governor. By 2021, when allegations of sexual harassment against Andrew surfaced, Chris stated on his show that he wouldn't cover the topic due to a conflict of interest. However, by May 2021, reports claimed Chris advised Andrew on addressing the allegations. CNN labeled this involvement "inappropriate" but took no disciplinary action.
Later that year, in November, documents revealed Chris had used media sources to gather intel on his brother's accusers. A day after this revelation, CNN suspended him. Chris expressed regret for his actions, and several conservative commentators, including Sean Hannity and Tucker Carlson, supported him. But by December 4, following an internal review, CNN fired Chris. He later mentioned he felt devastated post-firing, implying extreme emotional distress in a 2022 interview.
Allegations of Sexual Misconduct
In 2021, Chris Cuomo got into serious trouble as he faced allegations of inappropriate behavior. In September, his old boss, Shelley Ross, said in a New York Times article that he had behaved inappropriately towards her. She didn't want him to lose his job but wanted him to show he was sorry through his reporting work. Chris admitted to the incident but said it wasn't sexual, and he had already said sorry to her and meant it.
Then, in December of the same year, another former coworker said that Chris acted improperly towards her. She said Chris invited her to his office for lunch and behaved badly after she said no to him. Her lawyer, Debra Katz, said this claim was a big reason why Chris lost his job at CNN.
Aftermath of His Dismissal
On December 6, 2021, Chris Cuomo said he was leaving his SiriusXM program. The same day, news came out that he might sue CNN for $18 million from his contract. He claimed that Jeff Zucker, CNN's boss, knew about his help to his brother Andrew. But Zucker said that's not true and that he had already scolded Chris before.
The next day, December 7, HarperCollins said they wouldn't publish Chris's book, which was supposed to come out in fall 2022. The book was about COVID-19 and Donald Trump's time as president.
Then, on March 16, 2022, Chris demanded $125 million from CNN and Turner Services in arbitration. He said his reputation was unfairly ruined, and he wants to get back his lost salary and future earnings because he can't find similar work now.
Net Worth of Other Notable TV News Reporters
Sean Hannity's Net Worth
Sean Hannity is a prominent conservative media figure renowned for his television show on Fox News and his radio program, "The Sean Hannity Show." Starting his broadcasting journey as a volunteer radio host in the late 1980s, Hannity quickly rose to prominence with his unapologetically conservative stance on numerous issues, leading him to become a staple on Fox News. His close ties and unwavering support for Donald Trump have solidified his position as a leading conservative commentator, though this alignment has also been a source of many controversies. Aside from his media roles, Hannity is also a successful author, with multiple bestsellers under his belt. Such a multifaceted career and presence in the media landscape have significantly contributed to Sean Hannity's net worth, which is estimated at $350 million as of 2023.
Rachel Maddow's Net Worth
Rachel Maddow is a renowned American television host, political commentator, and author. Rising to prominence as the host of "The Rachel Maddow Show" on MSNBC, she is recognized for her insightful dives into politics and her unequivocally liberal standpoint. Notably, Maddow holds the distinction of being the first openly gay anchor of a prime-time news program in the U.S. Outside of her television career, Maddow has penned several books, with "Blowout: Corrupted Democracy, Rogue State Russia, and the Richest, Most Destructive Industry on Earth" being one of her most notable works. Throughout her illustrious career in broadcasting, Maddow has been the recipient of numerous awards, solidifying her reputation as a significant figure in U.S. news journalism. As of 2023, Rachel Maddow's net worth stands at an estimated $35 million.