Don Lemon is a prominent American television news reporter and author known for his work as a news anchor on CNN. Don isn't just your regular news anchor; he's a voice many Americans have come to trust and respect over the years. Starting in the early '90s in the bustling world of broadcast journalism, he has been at the forefront of some of the most defining moments in recent history.
From 2014 to 2022, Don had his own show on CNN called "Don Lemon Tonight," which made him even more well-known. Whether it's a breaking news story or a significant global event, you can count on him to deliver it openly and directly. He also supports LGBTQ+ rights and discussed being gay in his 2011 book, "Transparent."
Content of this Article
Facts About Don Lemon
| | |
| --- | --- |
| Nationality | American |
| Estimate Net Worth | $12 million |
| Religion | Catholic |
| Zodiac Sign | Pisces |
| Birthplace | Baton Rouge, Louisiana |
| Birthday | March 1, 1966 |
Don Lemon's Appearance (Height, Hair, Eyes & More)
| | |
| --- | --- |
| Height | 6 ft 0 in |
| Weight | 79 kg |
| Hair Color | Brown |
| Eye Color | Black |
| Body Type | Fit |
| Sexual Orientation | Gay |
Don Lemon's Net Worth
As of 2023, Don Lemon's net worth is estimated to be at $12 million. His primary source of income is his profession as a TV news reporter. Don was a CNN host from 2014 to 2023. Before that, he read the news on local channels in Alabama and Pennsylvania. He also reported news for NBC shows like "Today."
In 2002, Don was awarded for covering a big crime story in Washington, D.C. He also won some Emmys for other stories. He started at CNN in 2006 and had his show, "Don Lemon Tonight," from 2014 to 2022. He later co-hosted a morning show on CNN. But in 2023, CNN let him go after some issues and bad reports about him.
Don Lemon's Personal Life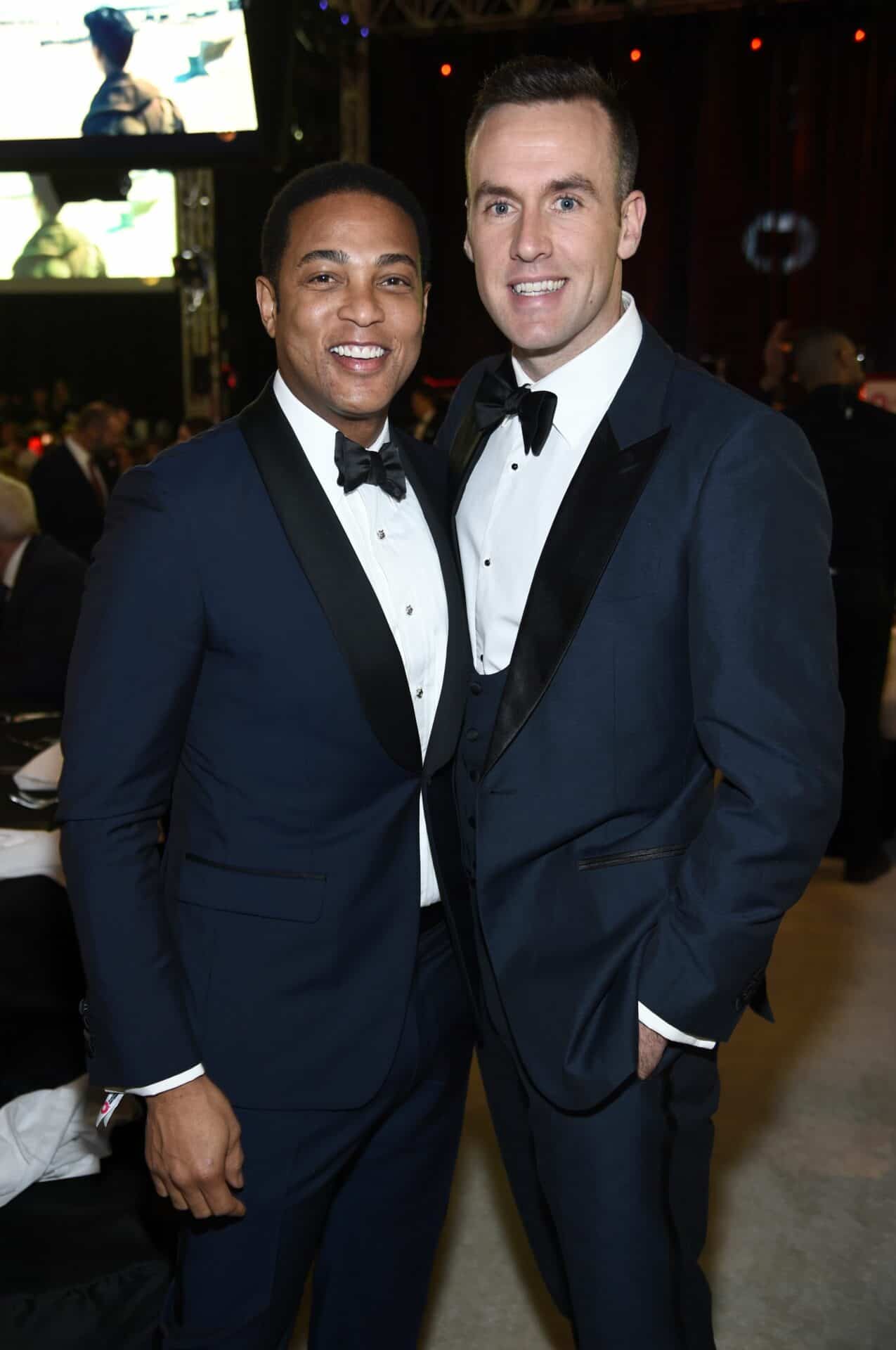 Don Lemon and Tim Malone started dating in 2016 after meeting in a Hamptons restaurant in 2015. They got engaged in 2019. Malone was born in 1984 in New York and went to Boston College. After college, he worked at NBC, then in marketing at Billboard and Jukin Media. In 2018, he became a realtor and later joined Douglas Elliman Real Estate. He sold some high-end properties, including Lemon's Harlem condo.
Malone's interest in real estate grew from watching the Hamptons develop over the years. Their relationship became more public in 2018 when they shared a New Year's kiss on CNN. Malone moved to New York City and lived in various areas, including Harlem.
Lemon, who is openly gay, shared on Instagram that Malone proposed using their dogs' collars with a special message. They haven't set a wedding date yet. In 2023, after CNN fired Lemon, Malone supported him. They've been enjoying their time together in the Hamptons.
Don Lemon's Early Life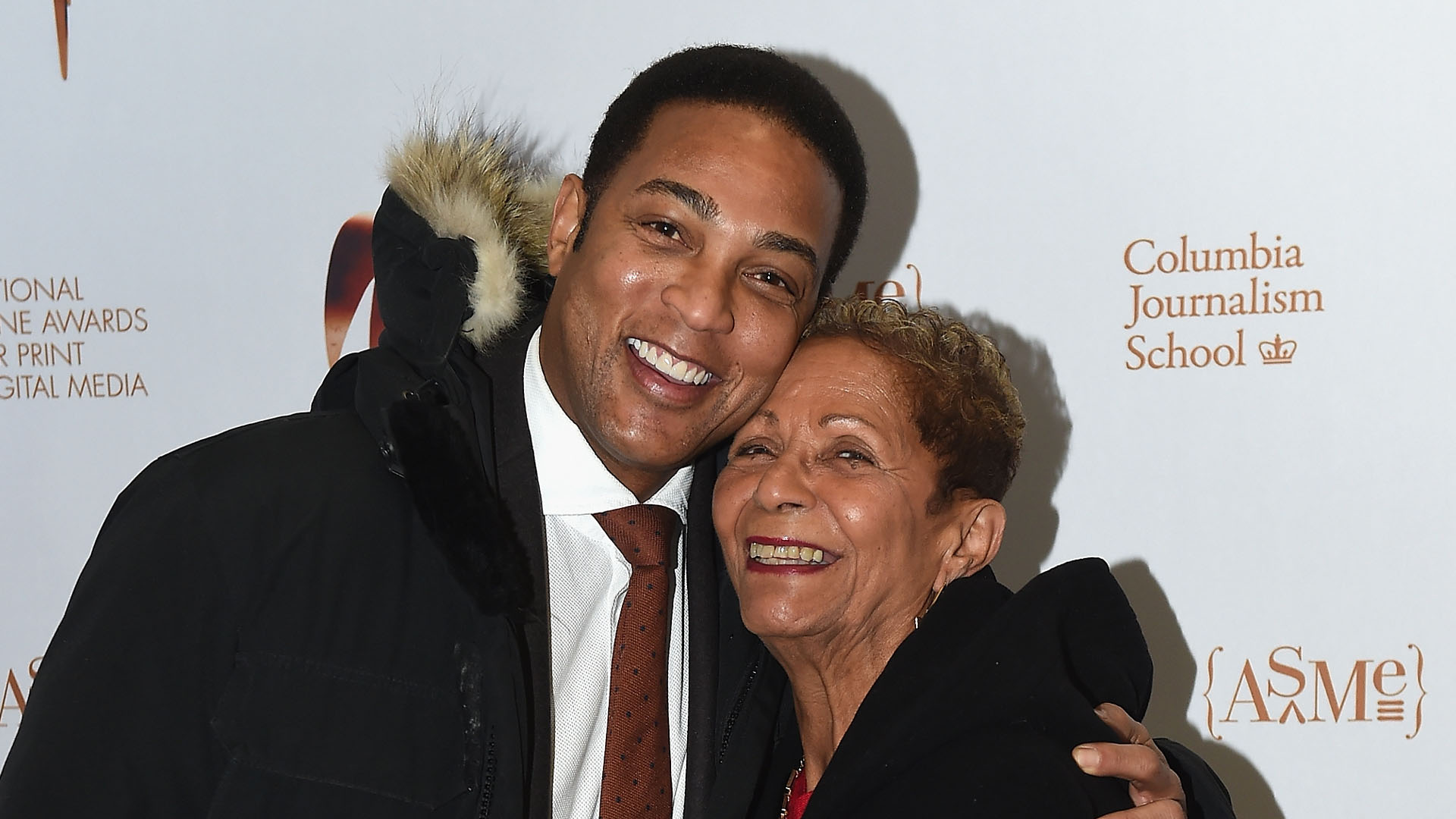 Don Lemon was born in Baton Rouge, Louisiana, on March 1, 1966. He learned at age five that his real father was Wilmon Lee Richardson, a lawyer who fought against bus segregation in Baton Rouge. Lemon's family has African-American and Creole roots. His grandma was the child of a black mom and a white dad of French and Scots-Irish descent. In 2018, his sister, L'Tanya, died in an accident while fishing. He thanked everyone for their support when he returned to his show a week later.
A teenager in his neighborhood abused him when he was around five or six. He only told his mom about it when he was thirty. In 2011, Don wrote a book called "Transparent." In it, he talked about being gay, the challenges black people face about skin color, and his childhood abuse. He wrote this book in memory of a student, Tyler Clementi, who died because he was outed online. Don knew he was gay since he was about five or six.
As for his education, Don went to Baker High School in Baton Rouge and was the class president in his last year. He first went to Louisiana State University and later moved to Brooklyn College, graduating in 1996. There, he studied journalism and interned at a station called WNYW. He then worked in various cities for Fox and NBC stations.
Don Lemon's Career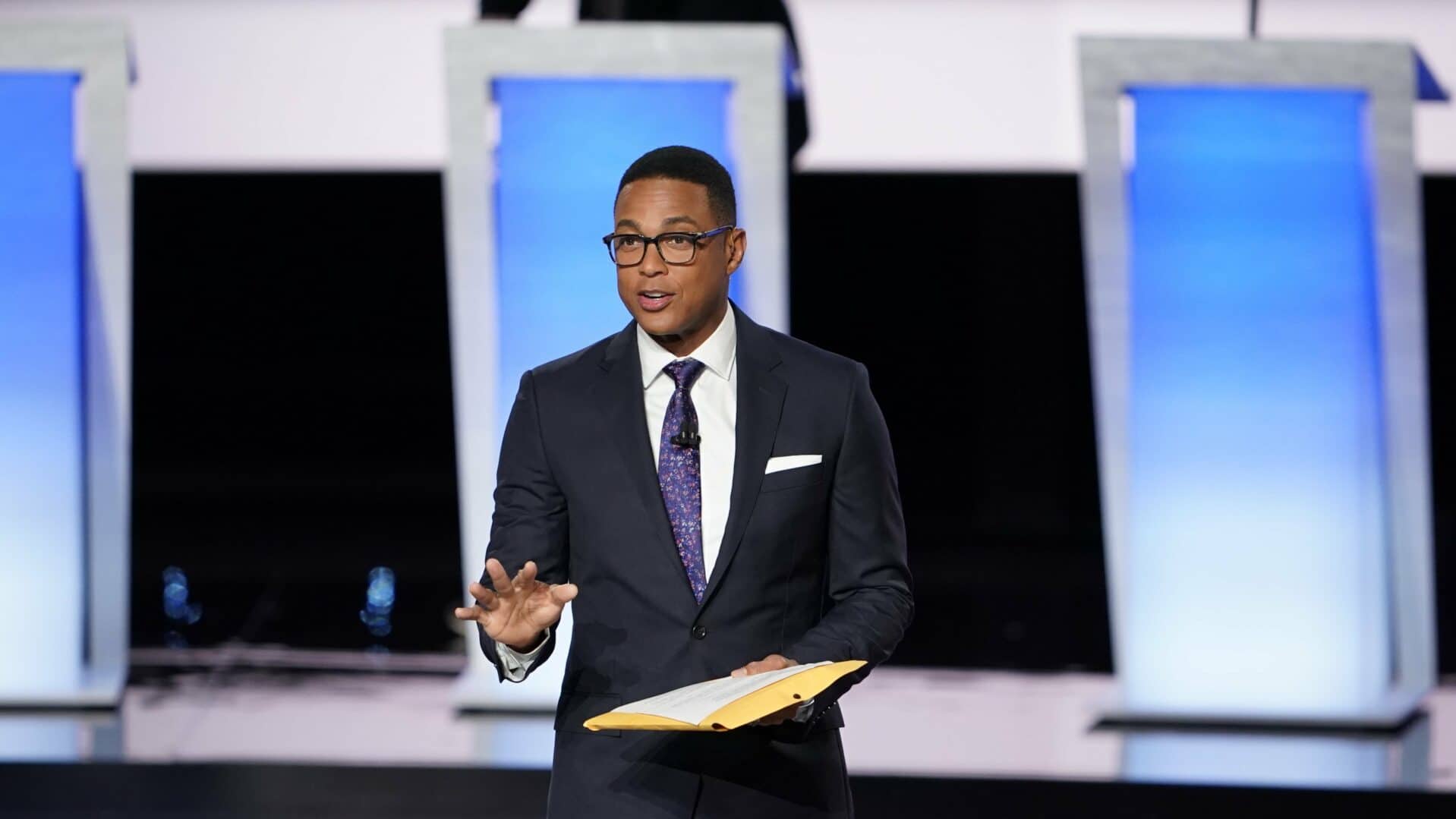 Don Lemon started his reporting career in places like Birmingham, Philadelphia, St. Louis, and Chicago. While in Chicago, he won three Emmys for local news. He moved to CNN in 2006 and became known for speaking his mind. Lemon has hosted various CNN prime-time shows, most notably "CNN Tonight with Don Lemon," which was later renamed "Don Lemon Tonight."
In 2014, after a major airline disappeared, he hosted a nightly special to discuss it. He's also been a part of CNN's New Year's Eve broadcasts. In 2021, Lemon and fellow CNN reporter Chris Cuomo started a podcast called "The Handoff."
In 2022, CNN had Lemon host a talk show on their short-lived streaming service, and he was set to co-anchor a new morning show named "CNN This Morning." However, he was fired from CNN in April 2023.
Don Lemon's Awards
Don Lemon is a well-known news reporter who has won several awards. In 2002, he got an award for covering the capture of the D.C. sniper and for his reports on Hurricane Katrina. In 2006, while working in Chicago, he won three awards: one for a story on Craigslist real estate and two for reporting on HIV/AIDS in Africa. In 2009, Ebony magazine named him one of the most influential African Americans.
In 2014, The Advocate said he was one of the top 50 LGBTQ influencers in media. In 2016, he received an award recognizing the importance of black gay men in society. In 2017, Out magazine included him in a list of powerful LGBTQ people in the U.S. In 2019, to celebrate 50 years since an important event in LGBTQ history, Queerty listed him as one of the people pushing for equality and acceptance for all queer individuals.
Don Lemon's Controversy
Political Analysis
Don Lemon has been vocal in his criticism of Donald Trump, which drew attention from the president. In 2018, after Trump's controversial comments about certain countries, Lemon said on CNN that he believes Trump is racist. In 2016, during an interview about the Republican presidential primary, he had to cut to a break because of a disagreement with guest Omarosa Newman about a controversial tweet by Trump.
In 2018, Lemon stated on Chris Cuomo's show that white supremacist Americans are a more significant threat to the U.S. than foreigners. He questioned why there's no "white guy ban" like there's a "Muslim ban." Some conservatives felt Lemon's comments were contradictory and accused him of "race-baiting." In defense, Lemon pointed to a report showing that between 2001 and 2016, more deaths in the U.S. were caused by far-right extremists than Islamic extremists. There were no deaths linked to far-left extremists during that period.
Participation in the Jussie Smollett Case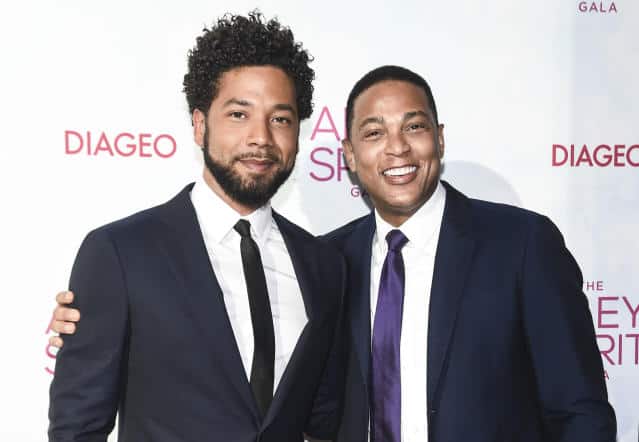 Don Lemon was criticized for not being ethical in his reporting on Jussie Smollett's case. In court, it came out that Lemon told Smollett the police didn't believe his story. Despite this, when Lemon talked about the case on his CNN show, he didn't mention his messages to Smollett.
Allegations of sexism and misogyny
In December 2022, Don Lemon had a disagreement on air with co-anchors Collins and Harlow about women getting paid less in sports. He thought more people watched men play. Lemon said he wasn't sexist because he grew up with only women in his family.
On February 19, 2023, Lemon disagreed when Nikki Haley talked about testing old politicians for mental fitness. He then commented on Haley's age, implying she wasn't in her prime. Many people thought this was sexist. Lemon apologized and was off air on February 20 but returned on February 22.
In April 2023, a report from Variety claimed Lemon acted poorly towards colleagues like Soledad O'Brien, Kyra Phillips, and Nancy Grace since 2008. Some claims were that he questioned O'Brien's race, threatened Phillips, and made fun of Grace. Lemon's team said the report was based on old, unproven gossip.
Firing from CNN
's
On April 24, 2023, CNN fired Don Lemon even though his contract was supposed to last until 2026. The New York Times reported that CNN had trouble finding guests who wanted to be on TV with Lemon, and his ratings dropped. Lemon was shocked by the firing and said CNN didn't tell him face-to-face. CNN said that wasn't true. On the same day, Fox News also fired Tucker Carlson.
Net Worth of Other Notable TV News Reporters
Norah O'Donnell's Net Worth
Norah O'Donnell, a distinguished TV news reporter, has been an influential presence in American broadcast journalism with affiliations to major networks like NBC and CBS. Notably, she has been the anchor and managing editor of the "CBS Evening News" since July 2019. Before this prominent role, O'Donnell co-anchored "CBS This Morning" and contributed to the esteemed "60 Minutes." With a reputation for incisive interviews and comprehensive reporting, she has covered a spectrum of topics ranging from politics to social issues, earning her several accolades including multiple Emmy Awards. Given her extensive and successful career in broadcasting, it's not surprising that Norah O'Donnell's net worth is estimated to be around $22 million as of 2023.
Megyn Kelly's Net Worth
Megyn Kelly is an acclaimed American journalist and former corporate defense attorney who emerged as a leading voice in political journalism during her tenure at Fox News Channel. Hosting "The Kelly File," her penetrating approach made her a standout figure in media, dissecting challenging political subjects. Her journalistic endeavors have also taken her to NBC and other platforms, where she's authored works and engaged in high-stakes interviews. Throughout her career, she's navigated significant events, controversies, and shifts in media houses, showcasing her resilience and adaptability. As of 2023, Megyn Kelly's net worth stands at an impressive $45 million.