Bizarre activity by a woman hopping over passengers to get to her window seat on a flight.
The cabin crew certainly often witnesses bizarre activities/behavior by various passengers they had encountered, in addition, the short clip of a woman hopping over the passengers to get to her sit has gone viral, which made most of the netizens address their worries with her behavior and that might start following the same bizarre activity in their future flights.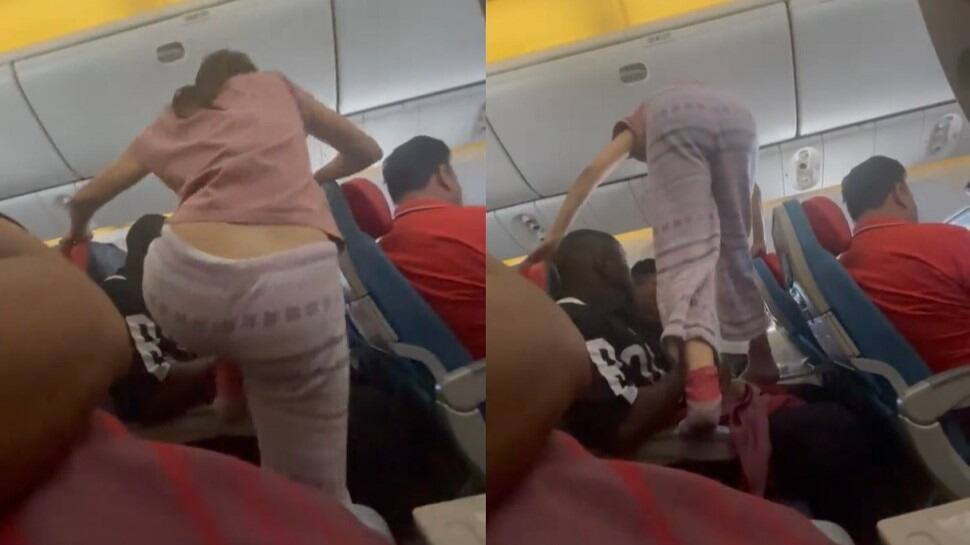 Seeing the narrow way to the window seat is certainly a problem, however, such actions shouldn't be tolerated to avoid people from doing the same behavior.
The short clip showed a woman climbing over the other passenger, stepping on the armrest, to get to her window seat. According to Brandon who posted the video, the activity goes on the whole 7-hour flight.
The account named Brandon posted the video with the caption, "The most criminal activity I've ever seen on an airplane. This woman was hopping over other passengers the whole 7-hour flight."
The video has already garnered nine thousand views and most netizens show disappointment with the woman's rude and disturbing behavior.
User Netwebangel replied below the tweeted video about the situation of the woman.
So each time she has to leave, or get back to her seat, her fellow passengers including baby, have to get up and jostle in the aisle. Much easier to do what she did and those seated near her didnt seem to mind. That is what matters most.

— Netwebangel (@Netwebangel) June 17, 2022
Contrary to the majority, some agreed with the woman's action after seeing the situation she had, saying it is much easier than letting the other passenger get up and line up in the aisle.
Reactions to Woman Hops Over Passengers To Get To Her Window Seat On Plane
The fact that people are defending this, I have no words for you. Amongst obvious sanitary reasons, she's in socks, god forbid she slipped and harmed that child. This is NOT okay and if it were me, they'd have police waiting for me on the other side because I'll be damned 🙅🏻‍♀️🙅🏻‍♀️ https://t.co/ldI3VnE895

— 𝓥♥︎♥︎ (@bklyn_boricua) June 22, 2022
We call this a criminal activity but the fact that airlines give literally no space for passengers on window seat to get to the aisle. Even the leg space given is so so uncomfortable.
It's only logical for that person to hop, if the airlines decide to design the planes as such. https://t.co/faJui3UQbZ

— Ship ಠ﹏ಠ ☭︎︎🔗 (@ShipKon) June 21, 2022