The "housewives" of Orange County, Kimberly Bryant, Jeana Keough, Vicki Gunvalson , Lauri Peterson, and Jo de la Rosa, are accustomed to a good life and will stop at nothing to maintain it. The women take viewers along on the ride and into real-world dramas that demonstrate how life isn't always great behind the gates, including diamond parties, Botox treatments, and the stress of having a high-powered career.
The Real Housewives of Orange County Season 1 Recap
Episode 1 - Meet the Wives
The first episode of Bravo's "The Real Housewives of Orange County" features Shane Keough, Jeana's son. He is under pressure to become the third generation, Keough, to play professional baseball and the stress of graduating from high school and the baseball draft. Kara, Shane's sister, suffers from sibling rivalry, and things spiral out of control when she wants a new car.
In the meantime, Kimberly talks about getting breast implants, buys her husband a present for his 40th birthday, and takes Bianca Bryant to get professional makeup done for a junior high dance. When she finally thinks it's time to have afternoon cocktails with pals, she accidentally runs into Jo. Jo experiences difficulties adjusting to her new life as the fiancée of a wealthy older man. Slade Smiley, Jo's fiancé, and she quarrel over her desire to carry on partying. Jo leaves the house and makes her first gated housewife buddy, Kimberly.
Vicki spends lavishly celebrating her daughter Briana's prom and graduation celebration, but she dreads the appearance of her ex-husband. Lauri manages the effects of her divorce and her decreased social status beyond the walls. The situation becomes even more complex when her adult daughter unexpectedly pays a visit.
The gated enclave in Orange County has been overrun with rabbits. Since Jeana's son Shane has earned the title of "rabbit hunter," Kimberly is under pressure from the locals to buy a newer vehicle. As Lauri's problems worsen, her son Josh Waring gets into serious trouble at school and is detained. In the meantime, Jo's fiancé Slade organizes a high-powered business meeting with a possible customer. Vicki takes Briana Culberson and a bunch of cheerleaders on a cruise, where Vicki's wild side emerges.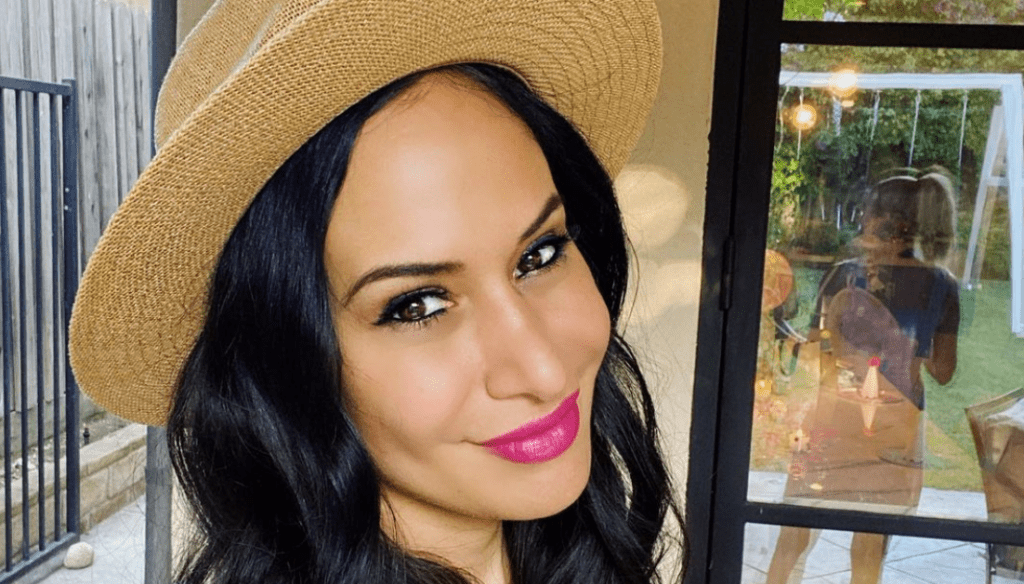 Shane travels with Jeana Keough, Matt Kirschenheiter and Colton Keough to a college in Arizona, where he interviews the baseball coach. Kara Keough spends money when she is left alone at home. Things get crazy when Kimberly goes for a girls-only weekend in Palm Springs. Slade crafts a drink invitation with Jo to Brent McElwee's place to win Brent's business. Jo cooperates and develops a friendship with Cyndi, the wife of Brent, but she soon realizes she needs more for her own life. Vicki & Lauri receive a home Botox treatment in advance of their major convention in New Orleans. Lauri is concerned about giving Ashley, her daughter, control of her home.
Vicki, on the other hand, thinks that Lauri isn't sufficiently committed to her profession. Ashley hosts a party in violation of the rules while Lauri is abroad. Vicki and Lauri connect in New Orleans over a common childhood memory.
Real housewife Jeana takes Kimberly and Scott house-looking, after which she holds a neighborhood barbecue where several of the ladies and their children are introduced. When Shane shows interest in Jo, there are fireworks. Scott Dunlop learns the truth from Kimberly about her wild weekend in Palm Springs. Kimberly and Scott discuss how many days of celebration they should have for Travis Mullen's 7th birthday after deciding they need a larger home.
Slade is enraged by Jo's return to work, so he hires a sexy new assistant as a solution. Concerning Jo's new role, Slade and Jo are in conflict. At Jeana's BBQ, Slade is not amused by Shane and Jo's chemistry. Vicki and Donn Gunvalson argue about Briana's career and a trip to their holiday home. Things worsen when the police interfere with their holiday. Still tense is Lauri's relationship with her children. Ashley Zarlin decides not to go to work after realizing her car has been taken, which lengthens Josh's time in juvenile hall.
Episode 5 – Careful, She Bites
Colton, Jeana's son, fractures his hand in a drug-related altercation. Kimberly and her family enlist the help of a "dog guru" to manage their unruly canine. Later, Kimberly becomes very worried after a regular visit to the doctor. Jo, now working, finds it challenging to balance her household duties. Slade and his boys bond closely around his expensive and exotic costume collection. Jo is forced to perform housekeeping in a highly sexy costume after losing a bet to Slade.
Vicki Gunvalson interrupts Briana's date because she thinks her daughter and Colby are being too serious. Donn, unemployed, starts remodeling a house nearby, while Michael Wolfsmith finally secures employment. Michael and his buddies, captivated with Lauri, interrupt Vicki and Lauri's attempt to have after-work beverages in the Jacuzzi. Josh's release from juvenile detention pleases Lauri, but Ashley's refusal to join in the celebration makes her angry.
Episode 6 – Girls' Night Out
As Kara and Shane's sibling rivalry worsens, Jeana struggles. While Shane receives a brand-new automobile, Kara spends hundreds of dollars on school outfits. Kimberly waits in other parts of the neighborhood while she awaits word from her doctor regarding a serious health threat. She considers what she would miss if she didn't spend more time with her son, daughter, and husband as she prepares for the worst.
The RV-driving parents of Slade make a visit. They don't comprehend Slade's expensive way of life and believe his marriage to Jo is doomed. Later, Slade and Jo's romantic evening degenerates. Vicki returns to Illinois for her senior prom. Vicki visits her mother in her hometown, who is not pleased with the way Vicki has changed since relocating to California. To get invited to a sexy pajama party at the Playboy house, where they would have to compete with 20-something girls, Lauri and her closest friend Lorelei send bikini images.
Episode 7 – Second Chances
Jo and Slade have an emotional argument that raises more questions than it does answers about their relationship. Kimberly and Jo prepare to play tennis with highly competitive and elite Women's Tennis League members. Vicki is eager to go on the entire diamond-shopping trip, where she considers a new setting for her wedding ring. Jeana decides it's time to build a relationship with her daughter Kara.
With her finances in better shape, Lauri goes diamond shopping with Vicki and Jeana in Beverly Hills. The "housewives" gather to celebrate Kimberly's 45th birthday.
Join the women of "The Real Housewives of Orange County" as they gather for a reunion special and discuss subjects, including wild diamond parties and troublesome kids. 
The Real Housewives of Orange County Season 1 Quick Facts
is an American reality TV series
premiered on March 21, 2006, on Bravo
focuses on the personal and professional lives of many women living in Orange County, California, and has broadcast sixteen seasons
The Real Housewives franchise and several spin-off programs with locations in New York City, Atlanta, New Jersey, D.C., Beverly Hills, Miami, Potomac, Dallas, Salt Lake City, and Dubai have developed as a result of the success of the original series
primarily filmed in Orange County, California
Andrew Hoegl, Barrie Bernstein, Lisa Rinna, Shannon Beador, Pam Healy, and Andy Cohen serve as executive producers