They were obviously distraught because they had to wait so long for the main event only for it to be canceled.
Any fan who has paid for a ticket and waited hours to see their favorite artists would be furious to discover that they have canceled. After it was revealed that Kid Rock was postponing his act, his fans had the unfortunate experience.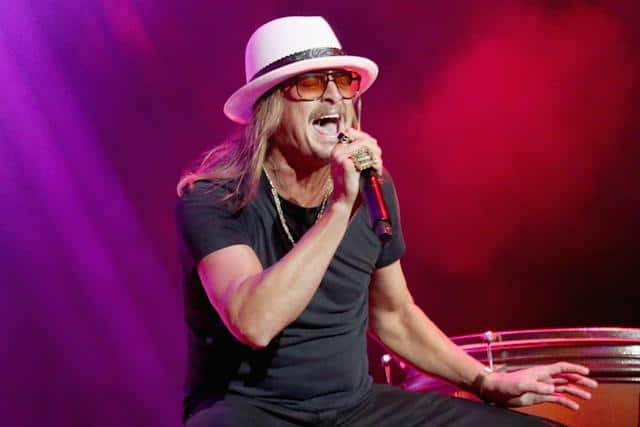 The weather in Minot, North Dakota on Friday caused the Grammy Award nominee to postpone his show, but the disappointed audience didn't seem to get it and quickly started causing chaos to the venue.
They began tossing beer cans onto the stage, and some even climbed up there. The ruckus reportedly even resulted in at least one fan being detained by authorities, according to TMZ, which broke the news.
Following the cancellation of his show, Kid Rock posted a statement on Twitter that reads, "SO PISSED OFF we could not play for a sold out crowd tonight in Minot, ND (because of high winds)."
"I know it sucks but none of us can control mother nature. Please be safe leaving and take care of each other."
In fact, it was not the artist's rep who made the cancellation announcement in front of the crowd but an officer from the Ward County Sheriff's Department, who also issued a statement to clarify this one.
"The Sheriff's Department would like to clarify to tonight's concert fans that the decision to cancel the Kid Rock concert was not made by the Sheriff's Department. The Sheriff simply announced the cancellation. We did not cancel the show."
Furthermore, the North Dakota State Fair likewise addressed the cancellation of his act, stating, "The cancellation of the North Dakota State Fair Kid Rock Concert was a decision made by Ward County sheriff, state fair management, Kid Rock's management, the show's producer, and the stage production manager."
"Due to the safety concerns of the high winds, lightning, and severe weather in the area, the Kid Rock concert was cancelled as it posed a serious threat to the safety of those individuals attending or setting-up the event."
Reactions to Audience Becomes Violent Inside The Venue Following Kid Rock's Show Cancellation
Imagine if the people destroying the state fair venue over Kid Rock cancelling put that energy towards things going on in our country that actually matter.

— Lisso (@lizolson97) July 23, 2022