Saint family plays a significant role in Snowfall Season 5, which ended with suspenseful season finale. Franklin, played by Damson Idris, is expecting a child. His aunt and uncle, who have been engaged for a while, finally married.
Cast of Snowfall Season 5
Damson Idris as Franklin Saint, Compton's Biggest Drug Lord
Carter Hudson as Teddy McDonald, CIA Operative in the Contra Wars
Sergio Peris-Mencheta as Gustavo "El Oso" Zapata, Former Luchador and Enforcer-Turned-Smuggler
Michael Hyatt as Cissy Saint, Franklin's Mother
Amin Joseph as Jerome Saint, Franklin's Uncle
Angela Lewis as Louanne Saint, Jerome's girlfriend
Isaiah John as Leon Simmons, Franklin's Best Friend, and Right Hand
Alon Aboutboul as Avi Drexler, Israeli Ex-Mossad-turned-Drug Kingpin
Devyn A. Tyler as Veronique Turner, Franklin's New Girlfriend
Rob Volpe (Taylor Kowalski), Peaches (DeRay Davis), and Franklin Saint (Damson Idris) all make their way to see Thaddeus 'Fatback' Barber (Jordan R. Coleman). Before they even get to Thad, Rob starts to act tense and demands his gun. Thad is a little startled by Peaches when he first arrives.
He pulls a shotgun out and points it at Franklin, who gently warns him away from a dangerous mistake. Franklin asks Thad if anyone knows where he is as the men follow him inside. Thad mentions Franklin's cooperation with a CIA agent in the middle of the talk.
Rob shoots Thad in the shoulder before he can continue. Dropping to the ground, Thad starts to beg for his life. Rob first balks at doing the task, but Franklin persuades him that it must be done.
Rob kills Thad by shooting him in the head. The trio loads the body into the trunk of the car and drives off to bury it in what seems like a desert. Before being taken to rehab, Rob takes a moment to enjoy one final high.
While Rob is preoccupied with the night sky, Franklin murders him by telling him to look up and discover Halley's comet. Rob started to hurt Franklin and his business.
When Teddy 'Reed' McDonald (Carter Hudson) arrives at Grady Williamson's (David Sullivan) house, he confronts him about how the drug money was handled. He informs Grady that his contract is over and that he must depart. Grady takes out a gun and sets it on the table, but Reed leaves his house without responding to Grady's threat and tells him to leave by tomorrow.
Grady is poisoned by Reed, and as a result, Reed may once again serve as Franklin's connection. Reed pays Franklin a visit. He informs Franklin that Grady mismanaged their business relationship by getting involved with a member of his team and funding some of Franklin's deals.
Reed reveals the shocking news that Grady has left and that Franklin will once more be dealing with his oversupply. Franklin is instructed by Reed to sell the house he gave Grady and hand over the proceeds to him. Franklin then asks Reed if he'll still honor the lower price on the cocaine.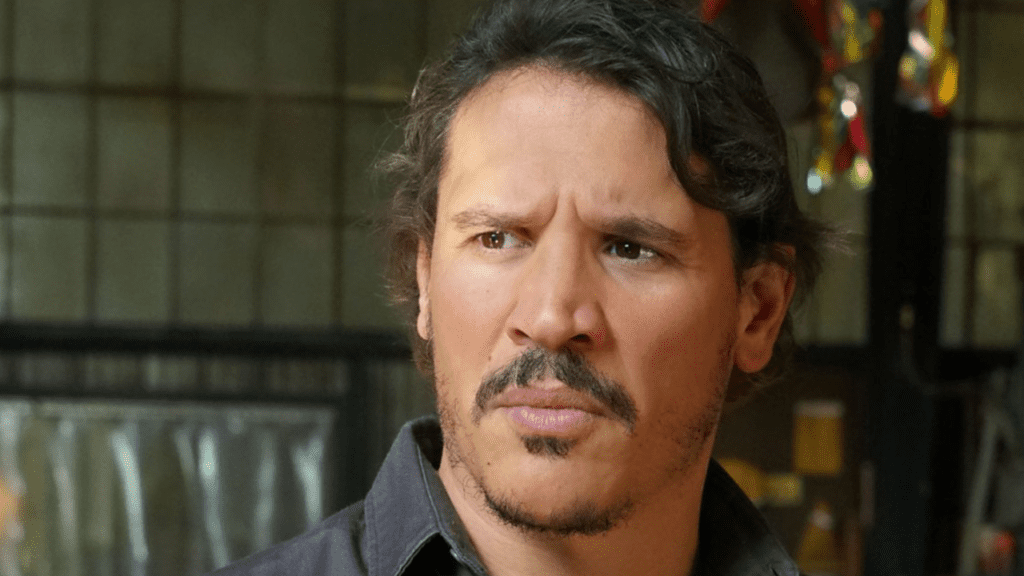 Teddy wants Gustavo El Oso Zapata (Sergio Peris-Mencheta) to make the drop with Franklin when he gets back from a meeting with the Columbians, but without Teddy being present. Franklin sends Peaches home and gathers some cash for the drop so that he can meet with Gustavo alone. Franklin thinks Teddy is once more watching the meeting because it takes place in a remote region.
Gustavo was questioned about Teddy by him. Teddy was spying, and it was apparent. Franklin and Dallas (Taylor Polidore) visit the secret meeting spot the following day and look about the building.
There, he discovers proof that Teddy had filmed his meeting. Franklin was informed by Jerome Saint (Amin Joseph) and Aunt Louie (Angela Lewis) that everything with Skully (De'aundre Bonds) in Inglewood had been resolved at their meeting. However, Aunt Louie wants to speak with Teddy on her own, which Franklin disapproves of.
Franklin, however, informs Louie that he is not about to take any action. That would endanger his life now that he is aware that Teddy was the one who killed his father.
Leon Simmons (Isaiah John) is still furious about how the cops handled them during the projected raid. They bothered them, and some of them got mauled by their vicious dogs. When it comes to defending those who live in the projects, Leon is determined.
He goes to Avi Drexler (Alon Abutbul) to collect rocket launchers because he wants to engage in combat with the police. Avi stops the shipment of guns after trying in vain to convince Leon that this is a bad idea. Franklin has a magnificent welcome home dinner for Cissy, and everyone is invited.
Louie informs Jerome that she will not be coming back. Jerome begs Louie not to involve him in the conflict between her and Franklin. Louie accepts Jerome's invitation to the family supper.
Louie makes matters worse by inquiring about Cissy Saint's (Michael Hyatt) knowledge of Alton William's (Kevin Carroll) fate. Cissy is pointing her finger at Teddy MacDonald. Cissy feels the tension in the air when Franklin says that Teddy is back in the picture and that he is providing them.
She and Alton fled to Cuba to escape this way of life, and now she's making the decision to re-enter it. Cissy expresses her displeasure about being excluded from the celebration.
Episode 5 - The Iliad: Part 1
While Franklin was hanging up the payphone to inform Gustavo of the situation after hearing the bullets, a few Latino gang members approached and demanded to know what was in the bags. The attempt by Gustavo to play it off and speak to them in Spanish failed, and everything came crashing down when one of the gangbangers noticed dollar bills through a bullet hole in one of the bags. All but one of the men fled when Franklin displayed his gun.
Regrouping, Jerome, Leon, and Louie sought to identify Franklin's location and the perpetrator of their collective assassination. Peaches were nowhere to be seen, so they searched for Black Diamond (Christine Horn) and Dallas. Everyone was armed and restless as Veronique Turner (Devyn A. Tyler) and Cissy were ordered to remain put for their own safety.
It got strange, odd, and violent, especially after the old girl discovered the cocaine in Teddy's trunk. Still, she managed to rescue him and his arm. Teddy, meantime, had driven to the home of an elderly informant.
Episode 6 - The Iliad: Part 2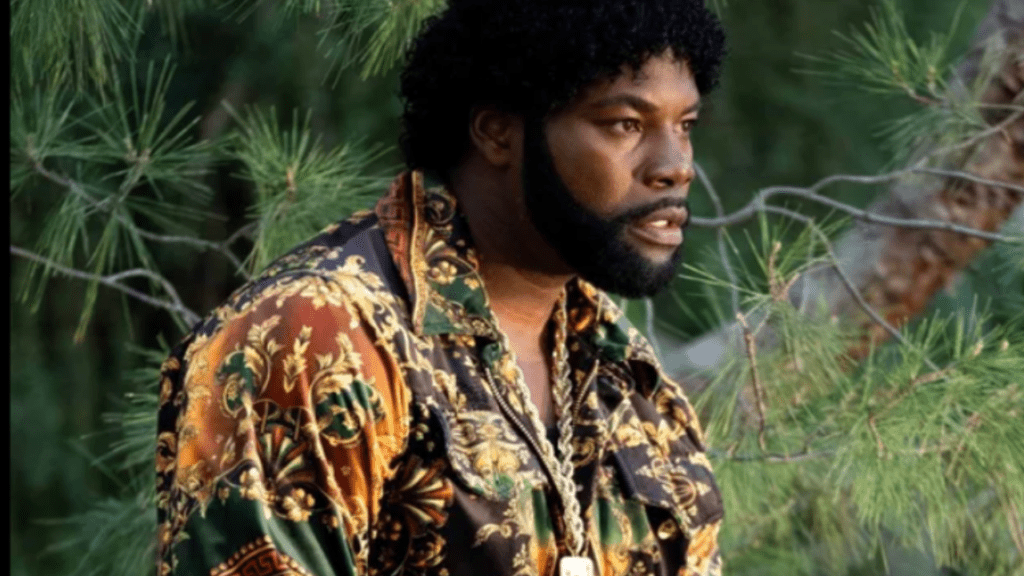 All four men trembled as they passed the bloody-mouthed tiger prowling the streets on their way back to Louie's club. The closed structure where Franklin's money was stashed had been cleared out shortly after, and the only other person who knew about the cash stash was Peaches. Therefore, it was soon established that Peaches had set them up.
Jerome was the one who suggested Peaches for the position, so this made him feel terrible. Leon, Dallas, Black Diamond, and Snowfall Franklin and his family also discovered a fresh-out-of-perspective prisoner through Dallas and Black Diamond's street detective work. The person who tried to have them killed was Kane Hamilton (DeVaughn Nixon), Kevin Hamilton's (Malcolm Mays) older brother.
It turns clear that Kane was aware that Franklin had slain Kevin and that he sought Franklin's kingdom, his wealth, and most of all, retribution. Veronique left Franklin, saying that while they could collaborate, they couldn't be together since his environment was too dangerous for her and their unborn child. Franklin broke down in tears when he saw the kid doing well on the ultrasound screen, which made the situation even more upsetting.
Episode 7 - Lying in a Hammock
Veronique questioned the prospective property tycoon about why he believed Kane would accept a portion of their financial pie. Veronique agreed with Kane's response that he wants to provide for his family, and Franklin countered that he genuinely does. Franklin knew Veronique was correct when she said that if Kane were lying, it would be obvious. Kane is unreliable.
They just have no idea what he'll do next. Teddy is as dubious. He confronted Franklin's new muscle and shouted at him for hiring a traitor like Peaches. Franklin was also informed that going forward, he would choose the drop-off locations.
Gustavo later caught Teddy spying on Franklin, who he thought was "becoming lazy," by looking over his wiretap apparatus. At this point, Gustavo, or Oso, understood Franklin was accurate in his assessment of Teddy's emerging paranoia.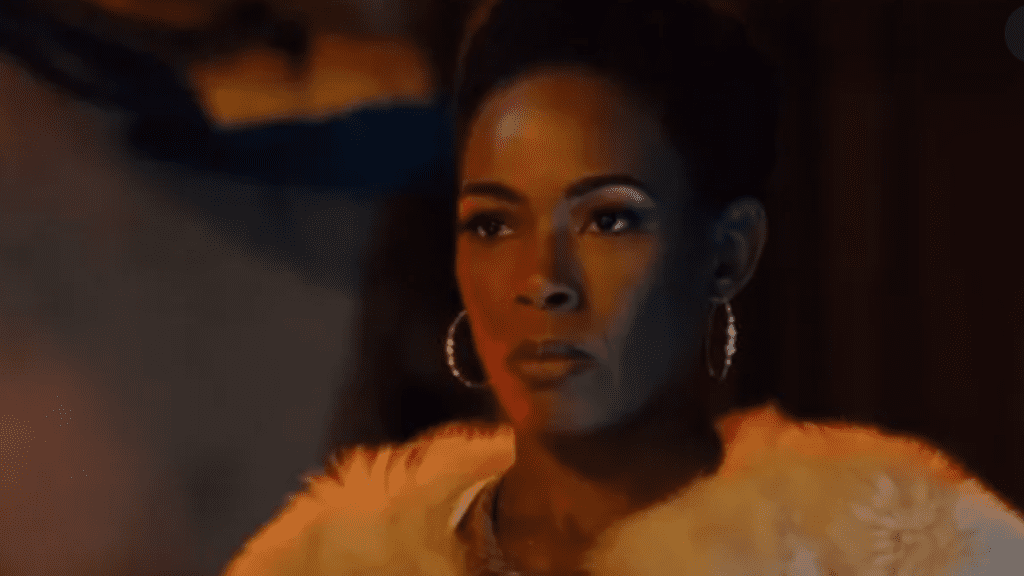 The history-remembered Los Angeles crack cocaine empires of the 1980s are headed by males. Louie, meanwhile, is about to introduce her audience to a Black matriarch of a crack cocaine business of her own based on her secret dealings with Teddy for direct access to cocaine shipments and her ruthless and unilateral decision to hire a corrupt officer to eliminate the danger. Snowfall is preparing Louie for a significant event, as you would know if you were familiar with Jemeker Thompson's narrative.
Thompson didn't just think about getting cocaine from the Colombians; she actually did it, like Louie telling Teddy she almost went right to them. Thompson developed a lucrative and successful hair distribution business that law enforcement felt was a front for money laundering. It is much like Louie assisted Franklin in running the lawful nightclub business to help him launder his money.
The FBI notified Thompson's mother that they believed her daughter to be "one of the top cocaine distributors in America" due to the success of her drug enterprise.
Franklin interpreted the treachery as a sign that it was time for him to leave the drug trade. That is after realizing that while he had prioritized his family, they weren't doing the same. In any case, he had discussed it with Veronique.
Additionally, Kane's continued existence means that the family's most formidable adversary could survive and take action (unless Buckley returns to finish the job). Franklin could actually find a method to safeguard himself, Veronique, and their pregnant child by pulling off a "grand resignation" and leaving the drug business. Leon has likewise been treated less than kindly by Franklin, as evidenced by the fact that Leon has never even entered his high-rise Wilshire condo.
Franklin could be able to be Leon's friend if he left the company.
Cissy questioned Franklin about his plans for Teddy after he admitted that the murders and stealing had all been carried out by his new team. Cissy responded that the KGB may assist them when her son indicated he still desired to kill him and now had the tools to accomplish so. Franklin was astonished and cheered by Cissy's new intelligence; he declared himself prepared for war, and Cissy promised to assist him in razing everything to the ground.
It will be interesting to see how Veronique enters the Saints' struggle in Season 6. Before the episode's conclusion, Franklin's "quasi-fiancée" (also the mother of his unborn child) called her mother, who is likely a scam artist. It is to ask for assistance obtaining Franklin's money from the government.
Veronique is at least alive and free. Avi was slain by KGB operative Ruben, who also abducted Teddy's lover Parissa (Tiffany Lonsdale).
an American crime drama television series
created by John Singleton, Eric Amadio, and Dave Andron
first broadcast on FX on July 5, 2017
Set in Los Angeles in 1983
first set up at Showtime in 2014