Hollywood is currently dominated by the hottest blonde actresses in their twenties. It may be on film or television series, these women look very stunning because of their captivating smiles, lovely faces, and seductive eyes.
Even at such a young age, some of these young actresses have already become household names and won numerous prestigious accolades. Here is a list of 20 young, hot blonde actresses in twenties.
1. Jordyn Jones - 22 years old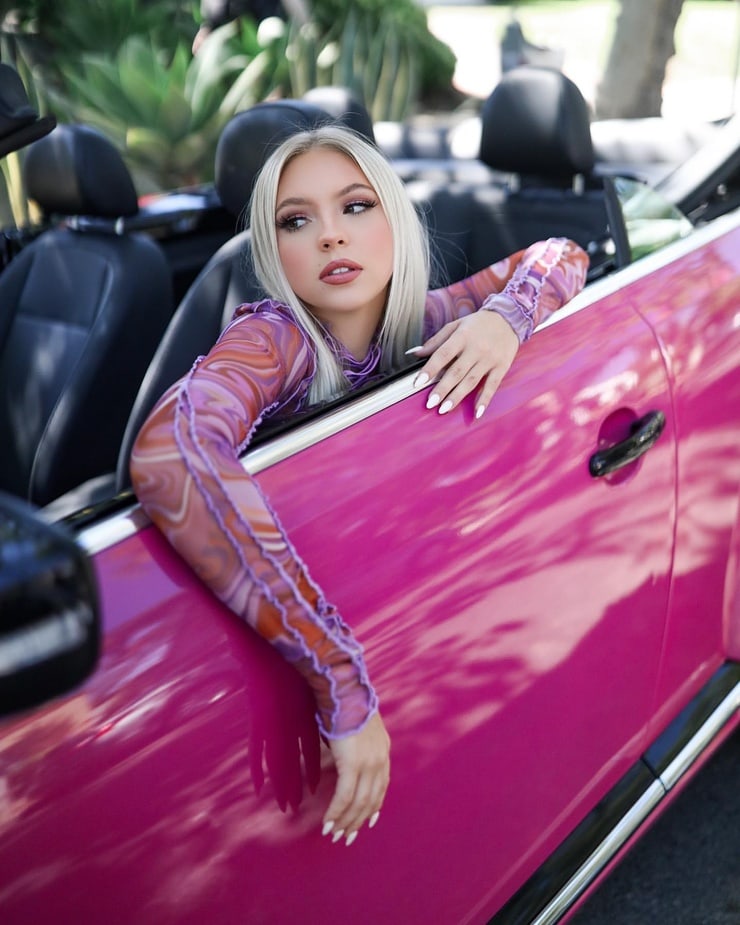 Jordyn Jones is an American actress best known for her roles in "Todrick Hall: Freaks Like Me" (2014), "Shake It Up" (2010), and "Dance Camp" (2016). She is also a rapper and dancer who competed in the first season of the Lifetime dance reality series "Abby's Ultimate Dance," finishing in fifth place.
She was born on March 13, 2000, to Kelly and Tim Jones in Kalamazoo, Michigan. Casey Schreffler and Skyler Timothy Jones are her other siblings. At the age of 11, her family relocated to Studio City, California.
Following her performance in a music video singing Iggy Azalea's "Fancy," the actress became well-known across the country. Since then, she has debuted "Throwback Toys," a Snapchat show that she hosts.
2. Lily-Rose Depp - 23 years old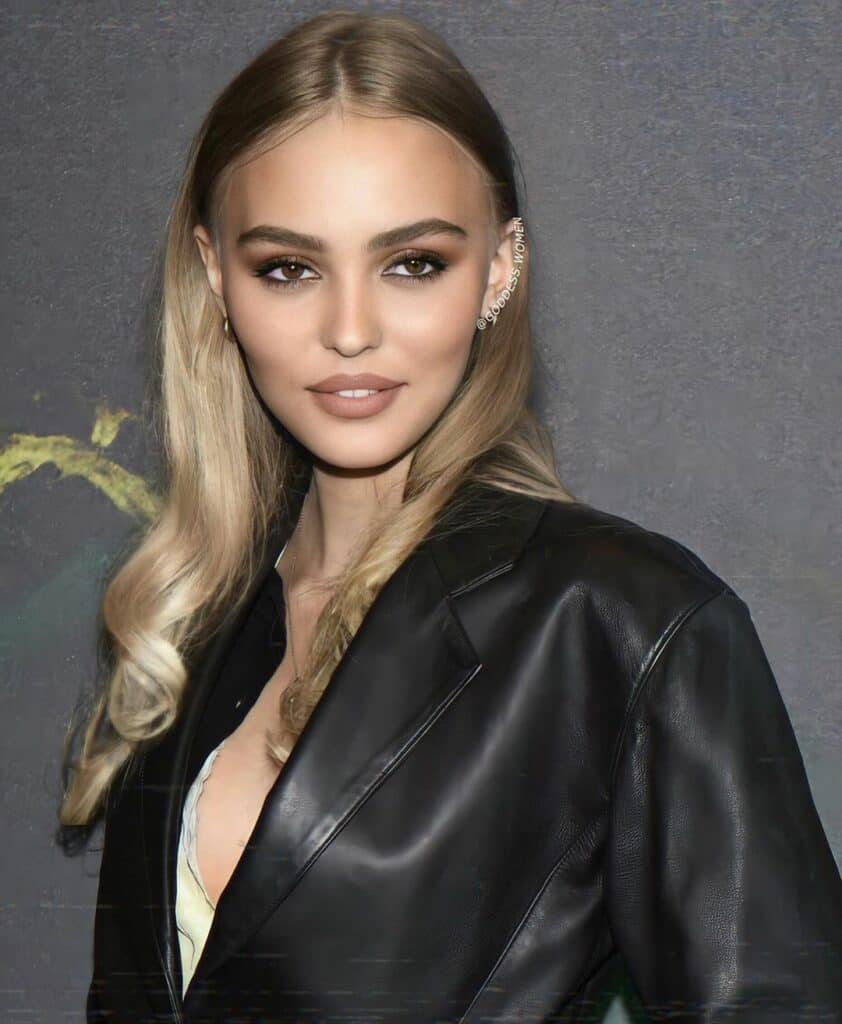 Lily-Rose Melody Depp or also known as Lily-Rose Depp is a French-American actress whose parents are also well-known in the entertainment industry. She is the daughter of actor Johnny Depp and singer Vanessa Depp.
Lily-Rose started her acting career in 2014 with a little part in "Tusk." She later went on to star in historical dramas including "The Dancer" for which she was nominated for a César Award for Most Promising Actress. In 2018, she received the same nomination for her appearance on "A Faithful Man."
"Planetarium" from 2016 and "The King" from 2019 are a few of her other cinematic roles. She has been a brand ambassador for Chanel since 2015 in addition to being an actress.
3. Kiernan Shipka - 22 years old
American actress Kiernan Brennan Shipka, also known simply as Kiernan Shipka, was born in Chicago, Illinois on November 10, 1999 to her mother Erin Ann Brennan and real estate developer father John Young Shipka. She appeared in the medical drama "ER" when she was barely five months old, making her television debut a lot earlier than expected.
She is best known for her roles as Sally Draper in the AMC drama series "Mad Men" from 2007 to 2015 and as Sabrina Spellman in the Netflix series "Chilling Adventures of Sabrina" from 2018 to 2020.
She also appears in the sixth season of "Riverdale" on The CW from 2021 to 2022, in "Feud: Bette and Joan" on FX in 2017, and as a voice actress in "The Legend of Korra" from 2012 to 2014.
"Carriers" in 2009, "Flowers in the Attic" in 2014, "The Blackcoat's Daughter" in 2015, and "The Silence" in 2019 are some of the other movies in which she has appeared.
4. Brec Bassinger - 23 years old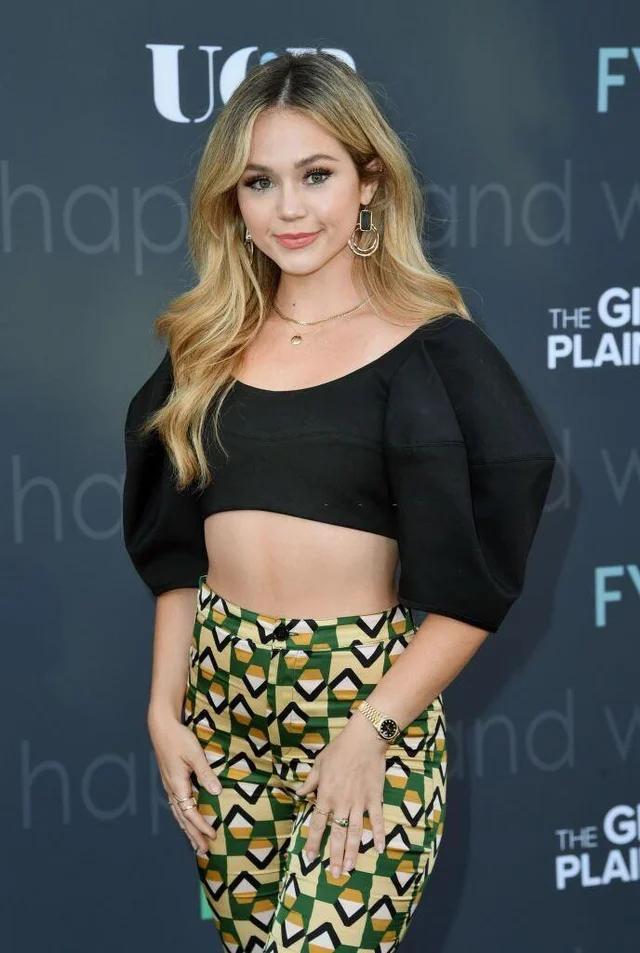 Brec Bassinger is an American actress born on May 25, 1999 in Saginaw, Texas. At the age of eight, Brec received a Type 1 diabetes diagnosis. She did, however, have a significant cheerleading experience before to becoming an actress. She also participated in track & field, volleyball, and basketball. Additionally, she competed in pageants and won Our Little Miss World.
Brec first gained notoriety in the recurring role of Emma in "The Haunted Hathaways" from 2013 to 2014. Then, from 2015 to 2016, she played Bella Dawson in the Nickelodeon series "Bella and the Bulldogs." In 2020, she made her television series debut as "Stargirl" on The CW and the DC Universe.
5. Caylee Cowan - 24 years old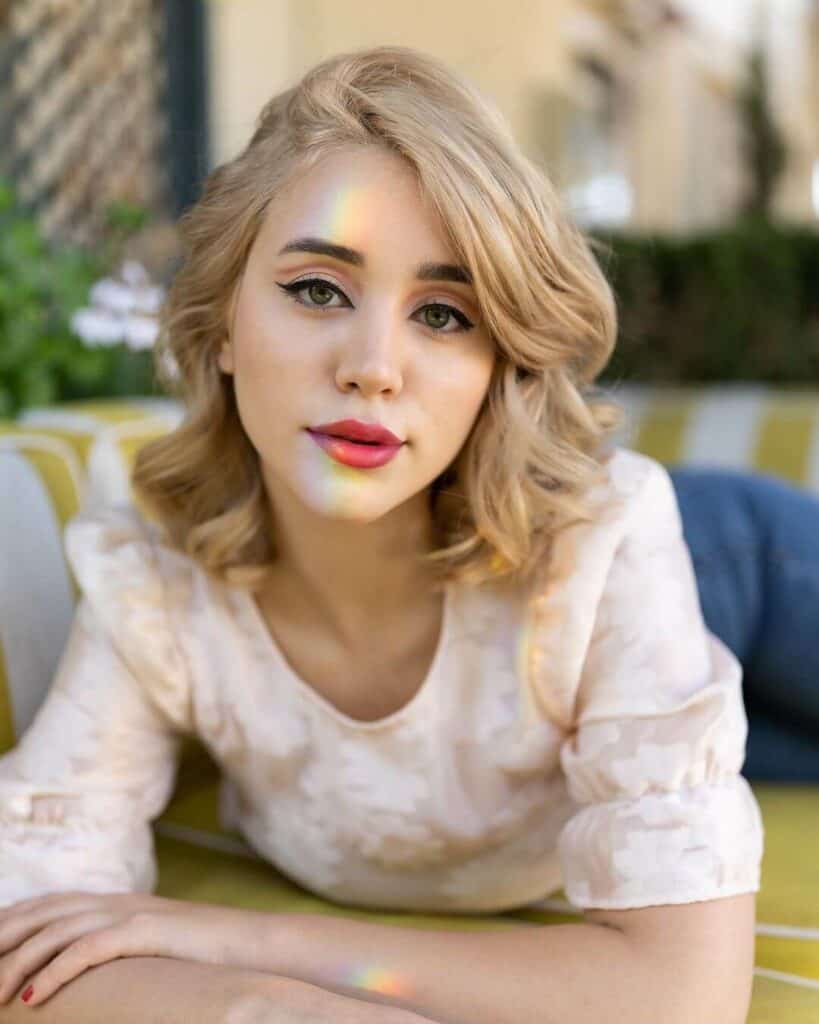 Catherine Caylee Cowan, also known as Caylee Cowan, is an American actress who was born on March 19, 1998 in Los Angeles, California. She made her film debut in "Sunrise in Heaven" in 2019 and in Willy's Wonderland in 2021.
Her other film appearances includes "Bad Detectives" in 2021, "Incision" in 2020, and "Frank and Penelope" in 2022. Furthermore, the actress produced "The Peace Between," a documentary about refugees, in 2019.
Additionally, she has participated in a number of theatrical works, such as "Three Sisters" by Anton Chekhov, "The Glass Menagerie" by Tennessee Williams, "Danny in the Deep Blue Sea" by John Patrick Shanley, and "Miss Julie" by August Strindberg.
6. Elle Fanning - 24 years old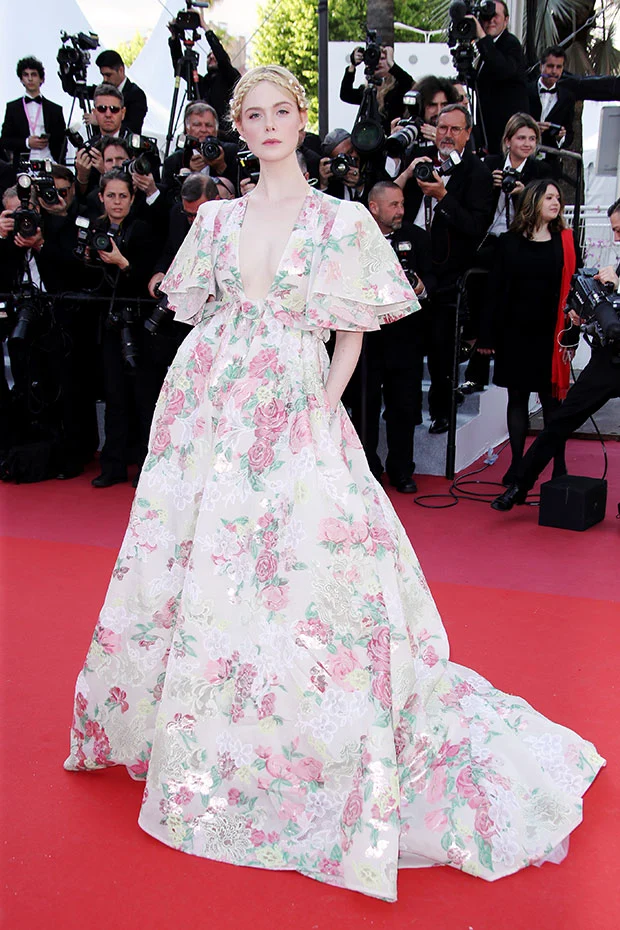 American actress Elle Fanning who was born on April 9, 1998, made her screen debut in the drama movie "I Am Sam" in 2001 as the younger version of her sister Dakota Fanning's role. Elle made many cinematic appearances while still a young actress, including Babel in 2006, "The Curious Case of Benjamin Button," and "Phoebe in Wonderland" in 2008.
She also starred in "Somewhere" in 2010, which led to a nomination for Best Young Performer at the Critics' Choice Movie Awards. She has attracted recognition for her lead part in J.J. Abrams' science fiction movie "Super 8," for which she won a Spotlight Award at the Hollywood Film Festival.
She also starred in the movies "We Bought a Zoo" (2011), "Ginger & Rosa" (2012), "Maleficent" (2014), "Maleficent: Mistress of Evil" (2019), and "The Roads Not Taken" (2020).
Her other accomplishments include being nominated for two Golden Globe Awards for Best Actress for her role in the Hulu series "The Great" and for Outstanding Lead Actress in a Comedy Series at the Primetime Emmy Awards.
In addition, she received praise for being the youngest jury member at the 2019 Cannes Film Festival and garnered three Screen Actors Guild Award nominations and nomination for Television Series Musical or Comedy.
7. Dakota Fanning - 28 years old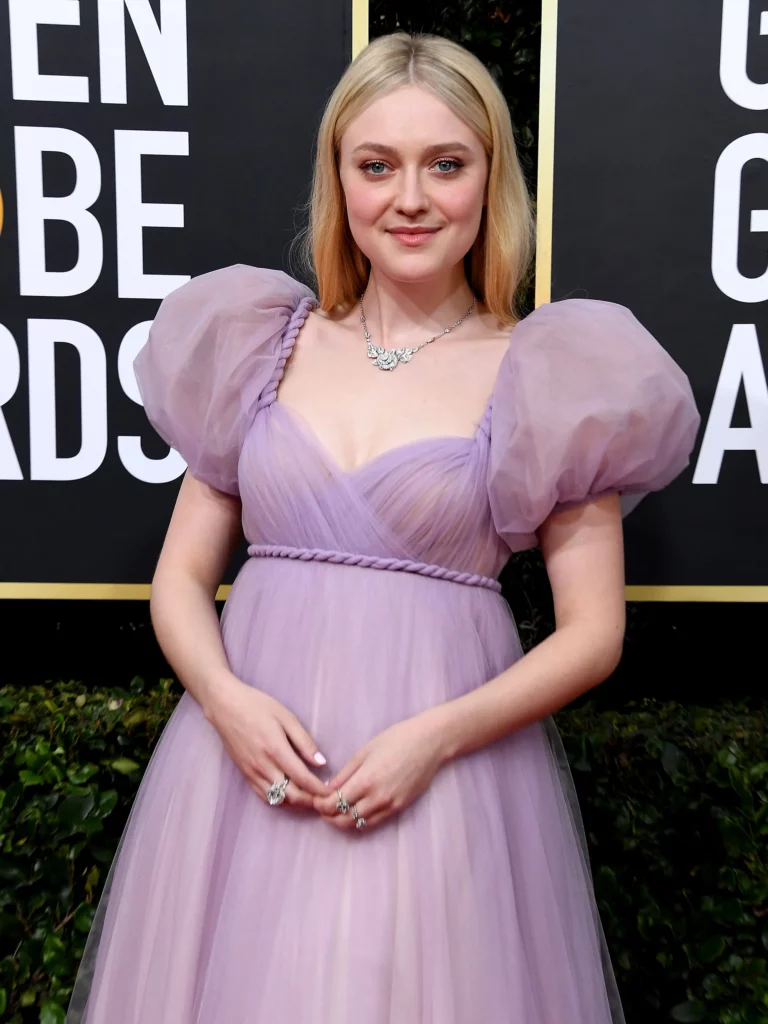 Hannah Dakota Fanning, better known as Dakota Fanning, is an American actress who gained national attention at the young age of seven for her role as Lucy Dawson in the drama film "I Am Sam." She was the youngest nominee in Screen Actors Guild history when the aforementioned movie earned her a nomination at the age of eight.
All her other film appearances as a young actress include"Uptown Girls" and "The Cat in the Hat" in 2003, "Man on Fire" in 2004, "War of the Worlds" and "Dreamer" in 2005, "Charlotte's Web" in 2006, and "Coraline" in 2009.
After these movies, she played roles that were more mature in movies like "Hounddog" in 2007, "The Secret Life of Bees" in 2008, "The Runaways" in 2010, "The Twilight Saga" in 2009 to 2012, "Once Upon a Time in Hollywood" in 2019, and "The First Lady" in 2022.
8. Kathryn Newton - 25 years old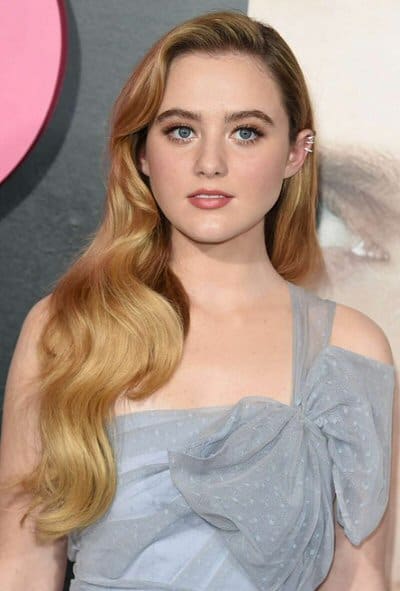 American actress Kathryn Newton was born on February 8, 1997 in Orlando Florida. Kathryn is well-known for her lead roles in the HBO mystery drama series "Big Little Lies" from 2017 to 2019, the CBS comedy series "Gary Unmarried" from 2008 to 2010, and the Netflix teen drama series "The Society" in 2019.
In 2012, she starred in Paranormal Activity 4, for which she received the Young Artist Award for Best Leading Young Actress in a Feature Film. She has also acted in the films "Bad Teacher (2011)," "Three Billboards Outside" "Ebbing," "Missouri" (2017), "Blockers" (2018), "Ben Is Back" (2018), "Pokemon Detective Pikachu" (2019), "Freaky" (2020), and "The Map of Tiny Perfect Things" (2021).
9. Chloë Grace Moretz - 25 years old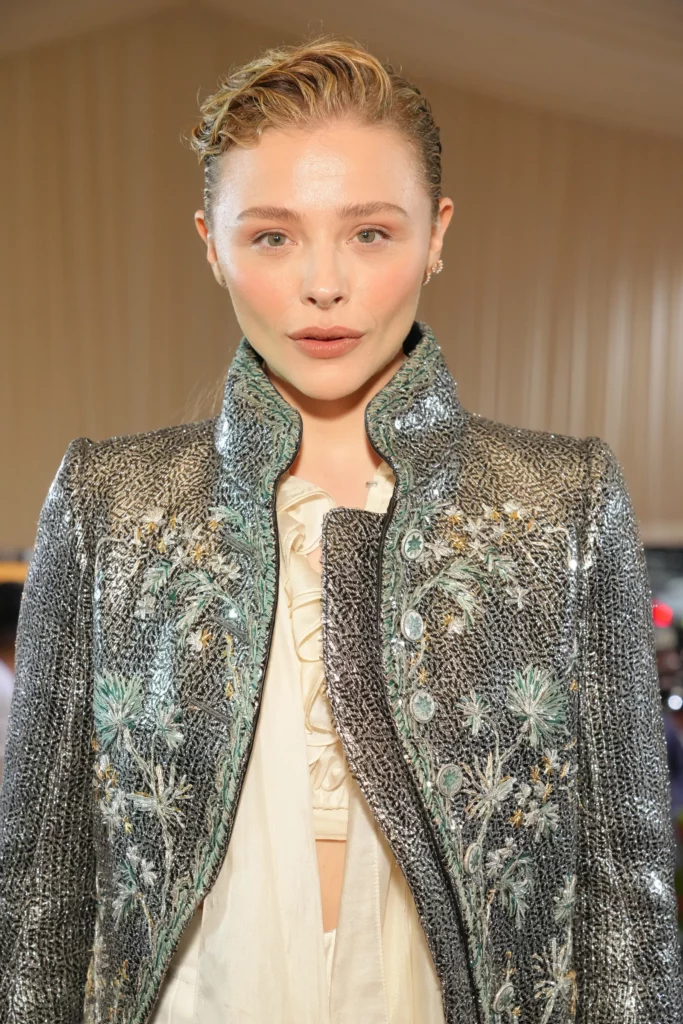 Chloë Grace Moretz who was born on February 10, 1997, is an American actress and model who has numerous awards under her name including four MTV Movie & TV Awards, two People's Choice Awards, two Saturn Awards, and two Young Artist Awards. Chloë was even hailed as one of the world's sexiest Hollywood actresses.
She made her acting debut as a child actress in "The Amityville Horror" in 2005 and went on to star in "Desperate Housewives" from 2006 to 2007, "The Eye" in 2008, "The Poker House" in 2008, "Dirty Sexy Money" from 2007 to 2008, "500 Days of Summer" in 2009, and "Diary of a Wimpy Kid" in 2010.
Her breakthrough came in 2010 with her critically lauded performances in the superhero picture "Kick-Ass" and horror thriller "Let Me In." She has since made numerous other film appearances, such as in the 2013 movie "Carrie," the 2014 movie "If I Stay," the 2016 movie "The 5th Wave," and the 2018 movie "Greta."
Green eyes and blonde hair are two of Chloë's features. She stands at 5'4″, or 162 cm, and weighs 128 pounds. The actress has an average physical shape.
10. Madison Iseman - 25 years old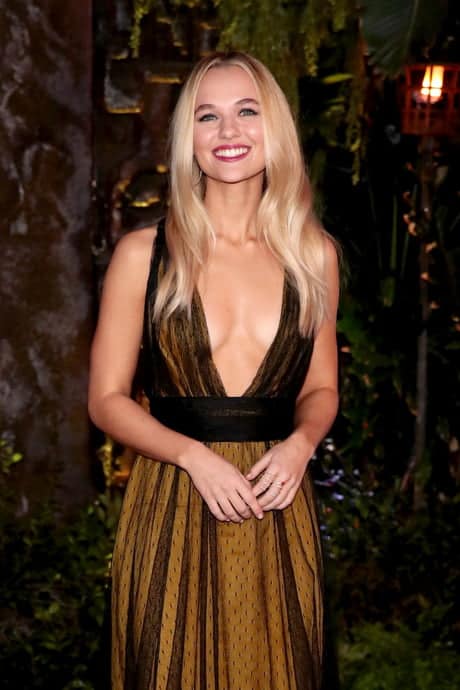 Madison Iseman is an American actress most recognized for her role on the CMT comedy television series "Still the King." As a matter of fact, Madison had to go through four auditions over the course of several months just to land the part for the movie.
She has also had appearances in the movies "Jumanji: Welcome to the Jungle," "Jumanji: The Next Level," "Goosebumps 2: Haunted Halloween," "I Know What You Did Last Summer," and "Annabelle Comes Home."
11. Camila Morrone - 25 years old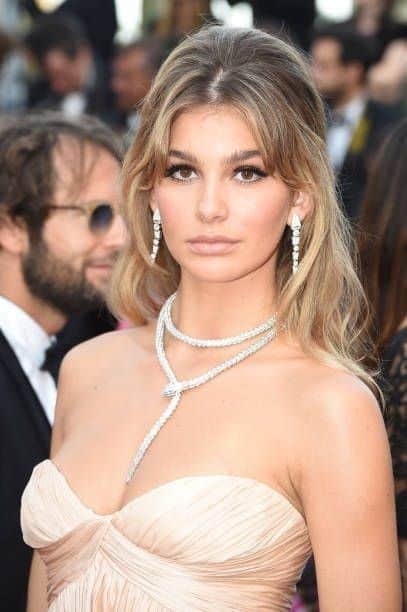 Camila Rebeca Morrone Polak or best known as Camila Morrone, was born on June 16, 1997 in Los Angeles California. Camila is an American model turned actress who made her acting debut in James Franco's film "Bukokski." Her other film appearances include "Death Wish," "Never Goin' Back," and was recently cast for the upcoming film, "Daisy Jones & The Six."
Among her film accomplishments are winning the Rising Star Award at the San Diego International Film Festival in October 2019 and having two films in which she starred made their world premieres at the Sundance Film Festival in January 2018.
12. AnnaSophia Robb - 28 years old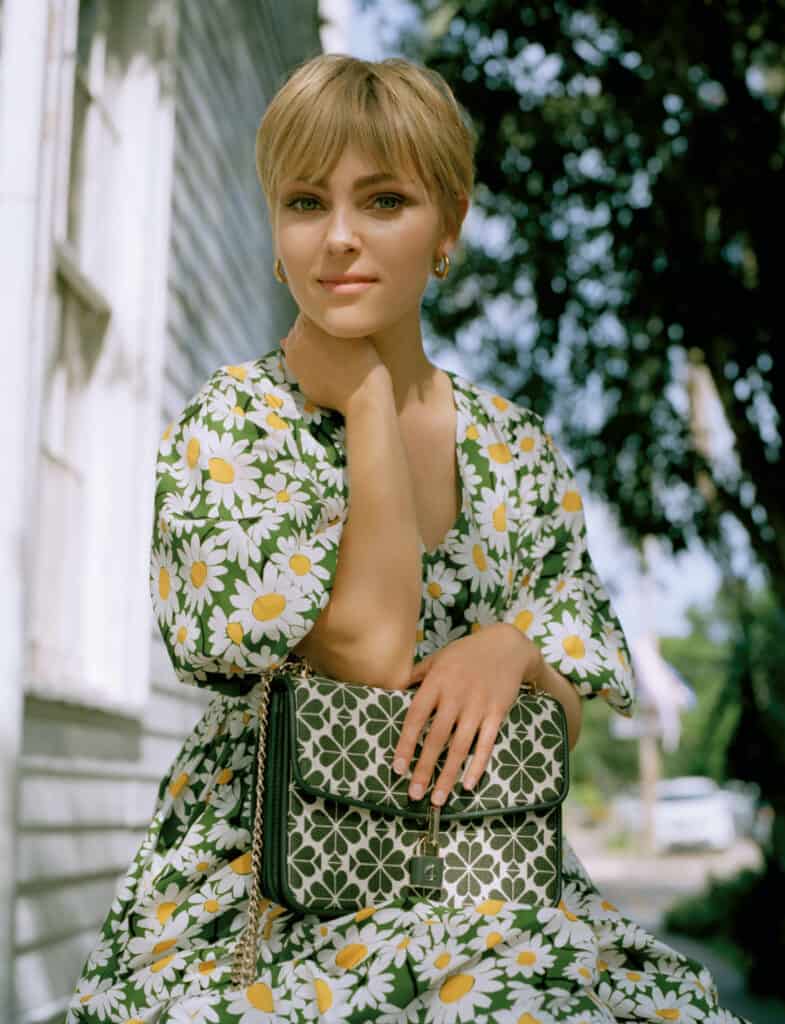 AnnaSophia Robb is an American actress, model, and singer who was born on December 8 1993 in Denver Colorado. In 2004, AnnaSophia made her major acting debut in "Samantha: An American Girl Holiday," which marked the beginning of her career as a child actress on television.
Her film credits include "Charlie and the Chocolate Factory," "Sleepwalking," "The Space Between," "Race to Witch Mountain," "Jumper," "Because of Winn Dixie," "Spy School," and "Bridge to Terabithia," which gained her international fame.
13. Sophie Turner - 26 years old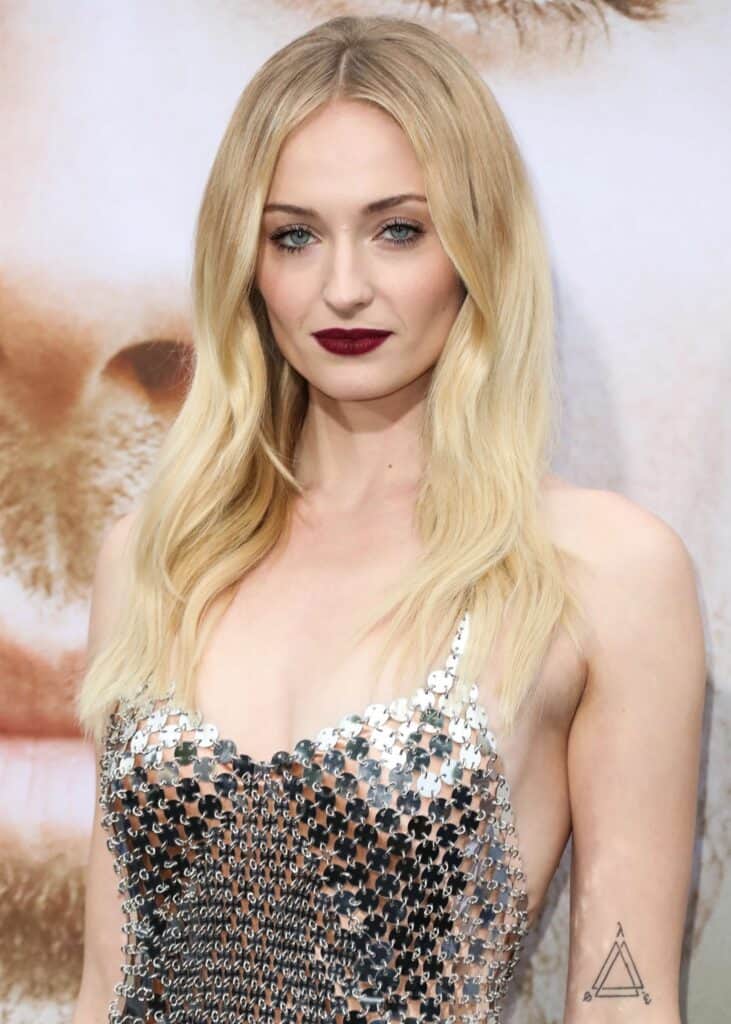 Sophie Belinda Turner or known as Sophie Turner is an English actress who was born on February 21, 1996 in Northampton, England. Sophie made her acting debut in the HBO series "Game of Thrones," for which she was nominated for a Primetime Emmy Award in 2019 for Outstanding Supporting Actress in a Drama Series.
She also garnered four Screen Actors Guild Award nominations for Outstanding Ensemble Performance in a Drama Series and a nomination for the Young Artist Award for Best Supporting Young Actress in a TV Series. Her other film appearances include "The Thirteenth Tale," "Another Me," "Barely Lethal," and in the "X-Men" film series.
14. Dove Cameron - 26 years old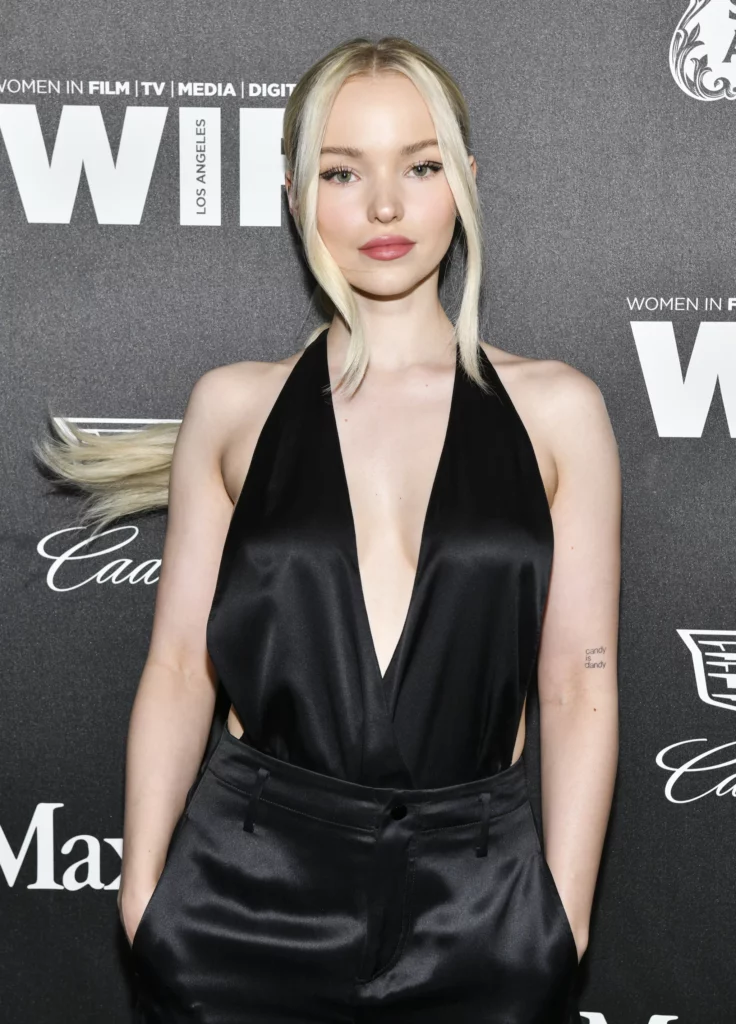 Chloe Celeste Hosterman or simply known as Dove Cameron is an American singer and actress who was born in Bainbridge Island, Washington, on January 15, 1996. Dove rose to prominence with her work on the Disney Channel comedy series "Liv and Maddie," for which she was nominated for a Daytime Emmy Award for Outstanding Performer in Children's Programming.
"Shameless," "Descendants," "Barely Lethal," "Agents of S.H.I.E.L.D.," and "Marvel Rising" series are among the various movies and television shows she has appeared in. She debuted in the music industry by releasing the "Liv and Maddie" soundtrack CD. Dove is 5'0″ tall and 52 kgs in weight. Her hair is blonde, and her eyes are black.
15. Lili Reinhart - 26 years old
Actress Lili Pauline Reinhart, also known simply as Lili Reinhart, was born in Cleveland, Ohio, on September 13, 1996. Lili achieved global acclaim for her role as Betty Cooper in the CW teen drama "Riverdale."
She has been in a number of movies and TV shows, such as "Scientastic," "Law & Order: Special Victims Unit," "Lilith," "Not Waving But Drowning," "The Kings of Summer," "Gibsonburg," "Forever's End," "Miss Stevens," "The Good Neighbor," and "Galveston."
Lili stands 5'6″ tall and weighs 55 kg. Her eyes are a light shade of blue-green, and her hair color is dirty blonde.
16. Nicola Peltz - 27 years old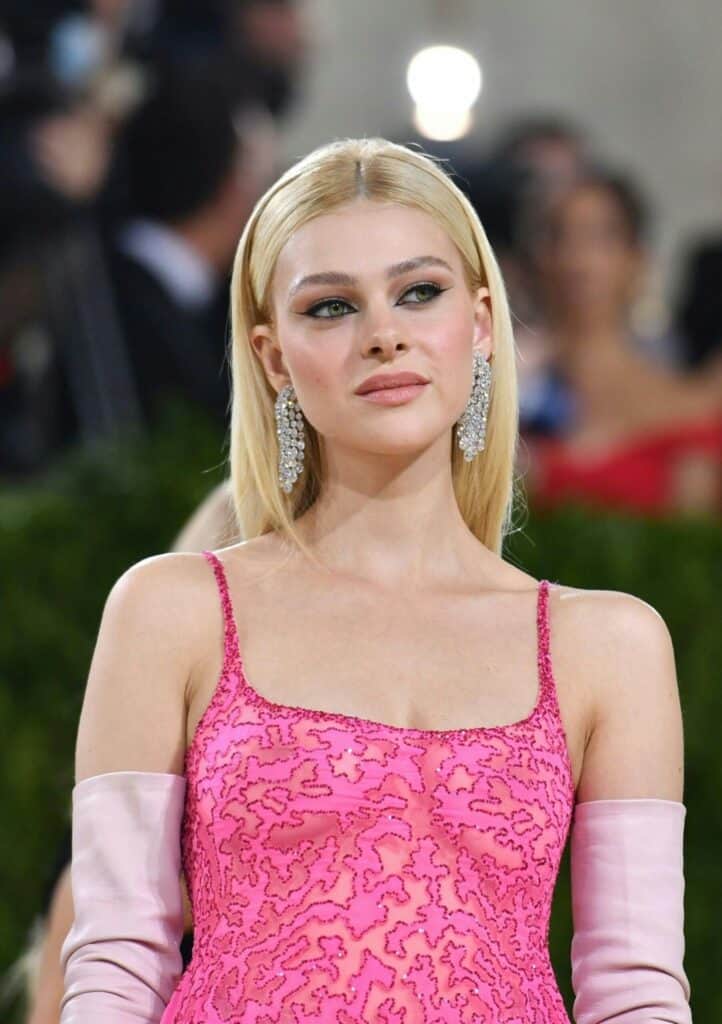 Nicola Anne Peltz Beckham or better known as Nicola Peltz is an American actress who was born on January 9, 1995 in Westchester County, New York. Nicola made her film debut in the holiday movie "Deck the Halls." She has also received a nomination for a Young Hollywood Award.
Some of the films and television series listed under her name are "Bates Model," "Transformers: Age of Extinction," "Affluenza," "Youth in Oregon," "Blackbird," "Harold," "The Last Airbender," "The Obituary of Tunde Johnson," and "Holidate."
17. Julia Garner - 28 years old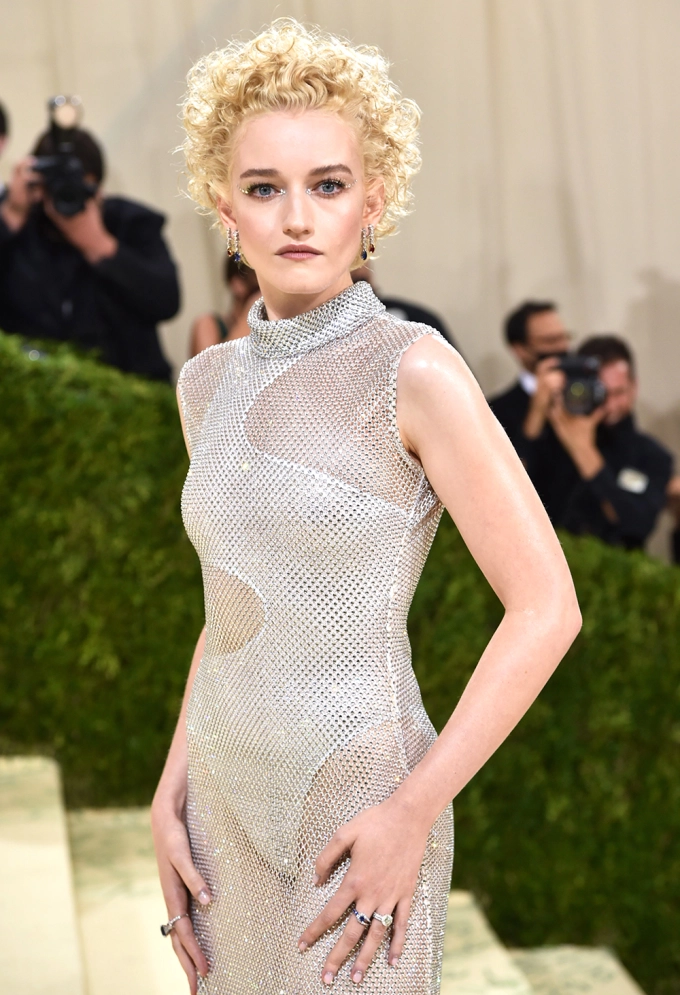 Julia Garner is an American actress born on February 1, 1994 in The Bronx, New York. Julia had her film debut at the age of 17 in "Martha Marcy May Malene." She also has a number of awards listed under her name including two Primetime Emmy Awards for Outstanding Supporting Actress in a Drama Series.
She has acted in a number of well-known movies and television episodes, such as "The Americans," "Maniac," "Dirty John," "Modern Love," "Robot Chicken," "The Perks of Being a Wallflower," "Not Fade Away," "We Are What We Are," "The Assistant," and "Inventing Anna," for which she was nominated for an Emmy for Outstanding Lead Actress in a Limited or Anthology Series or Movie.
18. Zoey Deutch - 28 years old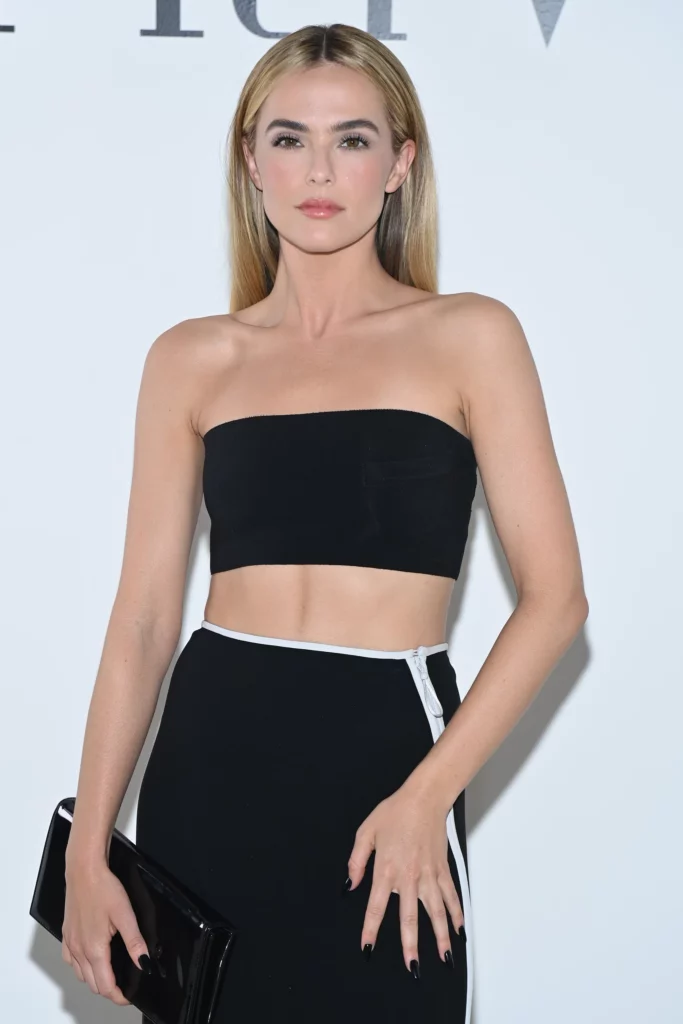 Zoey Francis Chaya Thompson Deutch or simply known as Zoey Deutch is an American actress born on November 10, 1994 in Los Angeles, California to director Howard Deutch and actress-director Lea Thompson. Zoey made her acting debut in Disney Channel comedy series "The Suite Life on Deck."
Some of the multiple awards she received came from the Dallas International Film Festival, SCAD Savannah Film Festival, as well as Teen Choice Award nomination. "Ringer," "Beautiful Creatures," "Vampire Academy," "Everybody Wants Some!!" "Why Him?" "Before I Fall," "Flower" and "Rebel in the Rye," are among her films and television shows appearances.
19. Saoirse Ronan - 28 years old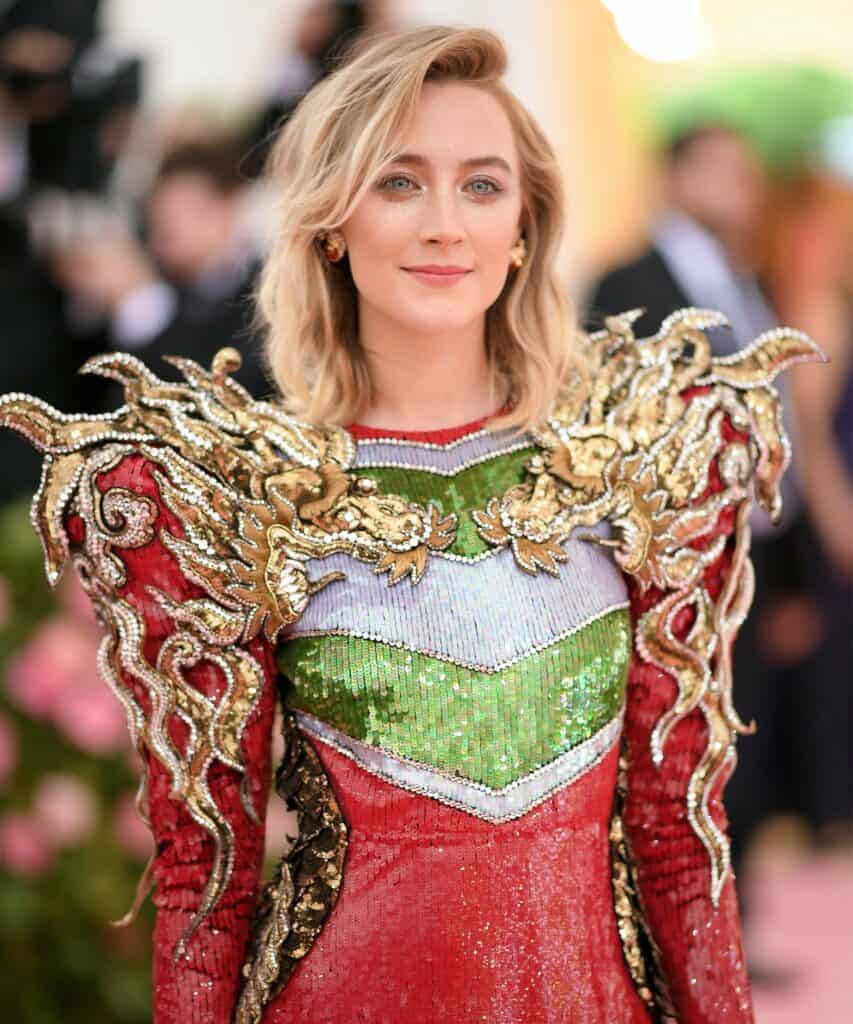 Saoirse Ronan is an Irish actress of American descent who was born in New York City on April 12, 1994. Both "The Clinic" and "I Could Never Be Your Woman" were Saoirse's acting and cinematic debuts.
She has received nominations for four Academy Awards and five British Academy Film Awards, among other honors, including the Golden Globe Award. "Atonement," "The Lovely Bones," "Hanna," "The Grand Budapest Hotel," "Brooklyn," "Lady Bird," and "Little Women" are just a few of the movies and television shows she has appeared in.
Saoirse is 55 kilograms and 5'6″ tall. Her eyes are blue and she has blonde hair.
20. Maika Monroe - 29 years old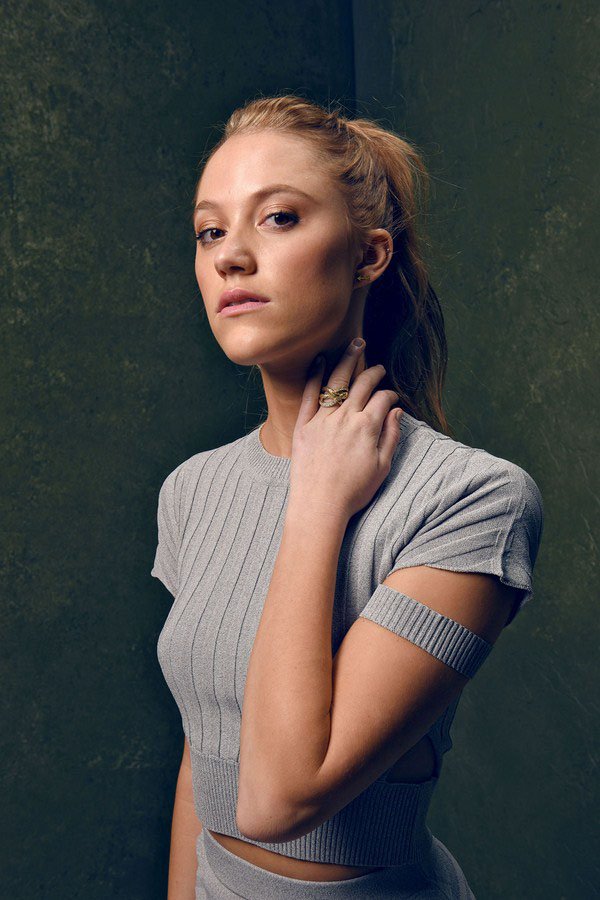 Maika Monroe is an American actress and professional kiteboarder who was born on May 29, 1993 in Santa Barbara, California. Known primarily for her work in the horror genre, Maika made her acting debut in the movie "At Any Price." Her career-defining performance in the horror movie "It Follows" earned her a nomination for an Empire Award.
She has appeared in a number of horror movies, including "The Guest," "Tau," "Greta," and "Watcher." Moreover, her credits in the other genre include the motion pictures and television series "Labor Day," "Independence Day: Resurgence," "Hot Summer Nights," "After Everything," and "Villains."