She won't stand idly by and allow this awful behavior toward a 15-year-old child.
The "Real Housewives of Beverly Hills" star Diana Jenkins is currently investigating what happened to Garcelle Beauvais' son, Jax, on social media when trolls decided to attack him and use racial slurs.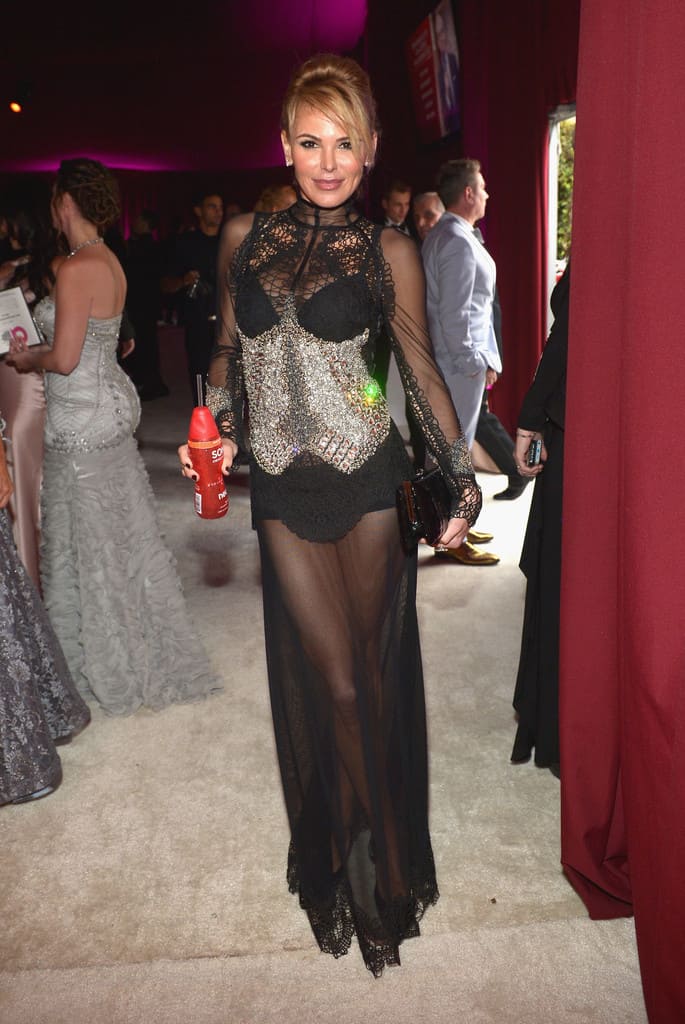 After analyzing the information obtained by Meta's subpoena, Diana determines who committed such an act of misconduct. Her legal team has tracked down the IP address and phone number linked to the Instagram account that harassed the son of her fellow housewife.
According to Page Six, an investigation is currently being conducted into a resident of Northern California whose IP address and phone number were connected to the Instagram account @queenofthetea_.
"Diana is committed to seeing this through and unmasking whoever is responsible and all parties who were involved," a source obtained by the publication said. "She also wants to make sure that she shares with the public all the progress that is being made in this case, every step of the way."
In a different source that OK! Magazine acquired, they claimed that "Diana is absolutely thrilled by this news. She cannot wait to get concrete proof so that the person behind the attack can be identified publicly and held accountable for their despicable conduct."
The reality personality sued an unidentified party who had attacked Jax in Los Angeles County Superior Court in September. The court also allowed her attorneys' request to continue Meta's subpoenas to find out additional information about the people who used those accounts to deliver the aggressive messages to Jax.
According to the lawsuit, while Diana and Beauvais were having a public disagreement on "RHOBH" and social media, a person or people who were not named plotted the attack on Jax with the intention of framing Diana. They managed to do this by hiding their identities by using bots.
Links to foreign IP addresses were included in some of the Metadata. Despite this, a Californian IP address and phone number were associated with the @queenofthetea_ account.
Furthermore, she gave her attorneys instructions to issue additional subpoenas to identify the person responsible for paying for @queenofthetea_'s phone and internet connection.
The person's complete name, address, and phone number are on file, but based on Page Six's sources, Diana and her legal team are currently reluctant to divulge them.
As we previously reported, Garcelle Beauvais pleaded with online trolls to leave her children alone after they attacked her 15-year-old son Jax on the comments section of his social media account.
She also wrote on Twitter at that time that she had been crying the entire night as a result of what the online trolls had been saying to his son. Their fellow "RHOBH" cast member Lisa Rinna likewise voiced a similar sentiment on her Instagram story.
Reactions to "RHOBH" Diana Jenkins Knows The Culprit Behind The Cyberattack On Garcelle Beauvais' Son
It looks like Diana Jenkins has gotten to the bottom of it & identified the person who WAS responsible behind the racist attacks against Garcelle's son. Garcelle owes her a public apology along with everyone else who blamed her. #RHOBH

— INNA (@innaaanyc) November 1, 2022