According to British Library, the Jewish religion is described as a monotheistic religion that is founded on the idea that there is just one all-knowing god who gave Moses and the Jewish people a set of rules or commandments to follow. Some Jews today still live complex peoplehood, faith, and way of life, and faith is not necessarily a part of their daily lives.
Additionally, it's rare to see someone courageously admit to practicing a particular religion because it's not usually typical for individuals to understand such. They utterly expressed theirs despite the risk. The list of famous people who passionately profess their faith in their chosen religion is listed below.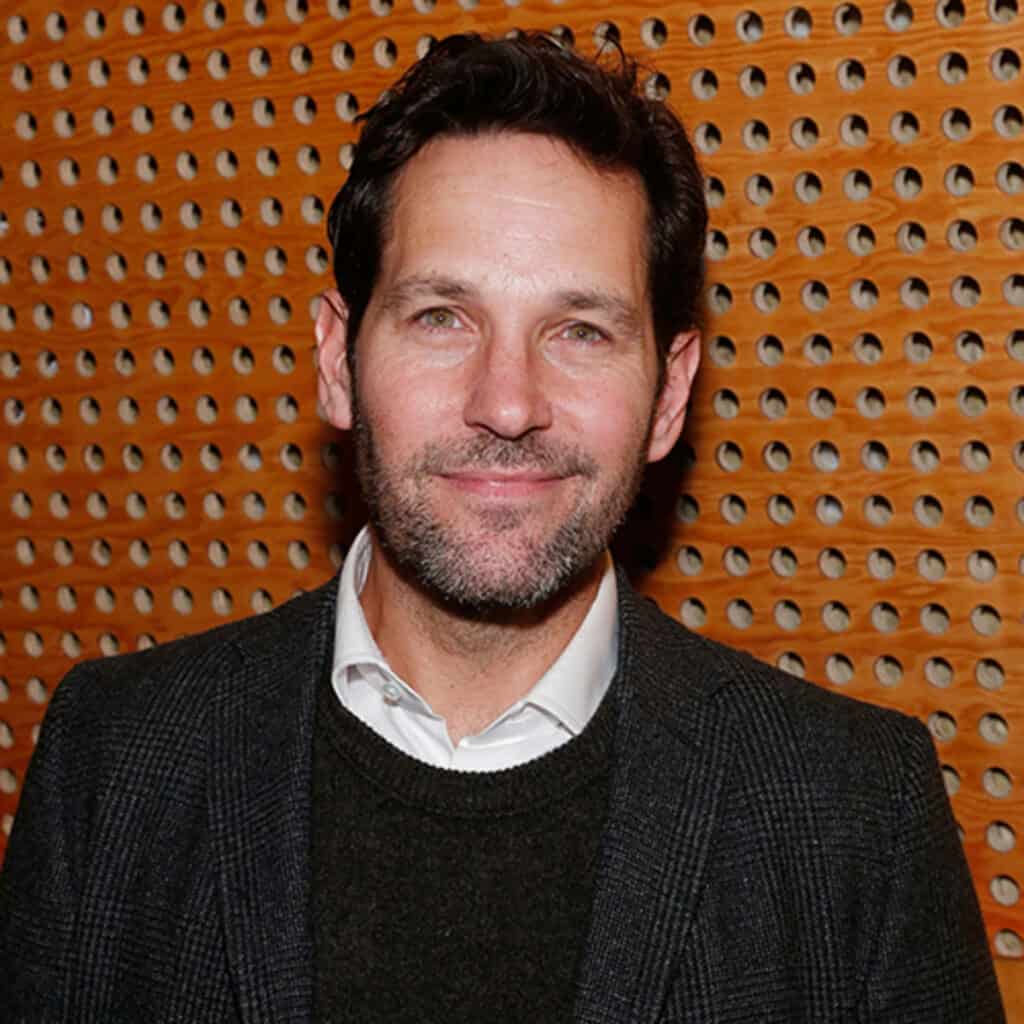 Paul Rudd is one of the American actors who quickly established his way up to prominence and became a teen sensation. However, before getting into the film industry, he worked and acted in theater plays. Then, the actor earned his breakthrough after portraying a role in the comedy movie, "Clueless," which happened when he was a teen.
Moreover, Paul Rudd has made a name for himself as one of Hollywood's best-known actors. Apart from being an outstanding actor, Paul is also a successful producer as well as a screenwriter. Additionally, he has previously appeared in several television programs and series, such as "Friends," which is a famous sitcom, "The Simpsons," "Parks and Recreation," "Robot Chicken," and "Saturday Night Live."
The real name of the famously known actor Paul Rudd is Paul Stephen Rudd, whose birth date was April 6, 1969. American actor Paul Rudd, 53, was born in the town of Passaic, New Jersey. Paul and his family did, however, relocate to Lenexa, Kansas, when he was ten, and the actor later spent three years in Anaheim, California.
After graduating from Shawnee Mission West High School and Broadmoor Junior High, Paul Rudd attended the University of Kansas for two years to study acting. Additionally, the exceptional actor did enroll in a three-month program at Oxford University's British Drama Academy. Following that, he participated in theater plays while pursuing his chosen course.
In addition, during the actor's three-month workshop at Oxford University's British Drama Academy, Rudd portrayed the leading role in "Hamlet," which was directed by renowned actor Ben Kingsley. He also assisted in the production of Howard Brenton's "Bloody Poetry" at the Globe Theater under Michael Kahn's guidance.
In a 2019 interview with Howard Stern, Paul Rudd discussed what it was like growing up as one of the only Jewish children in his hamlet outside Kansas City.
"I was born in here [New York]. I went to New Jersey then lived in California. I moved to Kansas City," Paul said at that time. He also stated that he was always a new kid in a new school since his Dad always got job transfers, and he had already been in a number of schools since ten years old.
"I think because my parents were both British that, I had moved around. I was always a new kid in school, and I was Jewish certainly in Kansas City, and I knew that that was in the minority there," the actor continued.
"I always felt a little different that I guess most of the kids, and what I learned kind of early on is that if I make Jewish jokes about myself, I noticed that all of the kids would laugh really hard."
"It wasn't until I got older I'm like, that's kind of messed up." When asked if there were many anti-Semitic remarks and "hey, Jew boy" jokes, he replied that he had received some but not much.
"I would think that the majority of people didn't care. What if they even knew? It wasn't anything. I've never tried to hide anything."
The loud, chirpy, and egotistical affluent girl played by American actress Mila Kunis in the sitcom "That '70s Show" is known as "Jackie." Although she has succeeded and left the show's boundaries, she will always be remembered for her annoying habits and her quick wit. Additionally, most of the films she appeared in when she first began to act were released considerably later than the original release date.
In 1999, Mila Kunis was awarded the Young Star Award for "Best Performance by a Young Actress in a Comedy TV Series" for her role on "That '70s Show." In 2012, Esquire magazine named Mila one of the "Sexiest Women Alive." Then, in Forbes' "100 Powerful Celebrities" ranking, she came in at number 89.
American actress Mila Kunis, whose real name is Milena Markovna Kunis, was born to Mark Kunis, her father, and Elvira, her mother, in Chernivtsi, Ukraine. The actress's birth date was August 14, 1983, and she is 39 years old. Mila also has a sibling named Michael Kunis.
Mila's mother is a physics teacher who also runs a pharmacy, and her father is a licensed mechanical engineer who also works as a cab driver. When the actress was seven years old, her family moved to Los Angeles, and there she enrolled at Rosewood Elementary School.
When the actor was nine years old, she began taking acting classes. Before making her television debut in 1994 on "Days of Our Lives," Mila starred in a few commercial auditions. Mila also appeared as a young actor in supporting roles in the films "Honey, We Shrunk Ourselves," "Santa with Muscles," and "Gia," starring Angelina Jolie.
Then Mila was cast in her first significant role as "Jackie Burkhart" on the popular comedy "That '70s Show" in 1998. After receiving glowing accolades for her portrayal of "Jackie," she provided the voice of "Meg Griffin" on the animated sitcom "Family Guy." She then attended Fairfax High School and Hubert Howe Bancroft Middle School, where she ultimately earned her diploma in 2001.
For academic reasons, Mila Kunis also briefly attended UCLA and Loyola Marymount University.
Mila Kunis, another Jewish star on the list, has also experienced some negative aspects of being one, particularly in her Chernivtsi school. Kunis recalls once coming across some anti-Semitic graffiti.
"One of my friends who grew up in Russia, she was in second grade. She came home one-day crying," the actress recalled in an interview acquired by JPost. "Her mother asked why and she said on the back of her seat; there was a swastika. This is a country that obviously does not want you."
In a separate interview, this time with The Sun, she revealed that the majority of her family members died during the Holocaust, and in order to avoid being persecuted, Kunis had to conceal her Jewish identity in Ukraine.
Mila was irritated by her helplessness to understand either English or American culture when she went to the United States. "I cried every day. I didn't understand the culture. I didn't understand the people," she said.
Now, it appeared as though Kunis had a firm grasp of American culture, was a fluent speaker and could understand the language. She claimed to be happier in the US, where she is able to express herself freely, in the same interview with the publication.
"I'm pretty Jewish, I've got to say. I go 'Oy,' and people are like, 'Oh, you're very Jewish,'" the actress remarked. "When I'm in New York, I become super-Jew. When I'm in LA, I'm like a California surfer girl."
"My parents raised me to know I was Jewish. You know who you are inside," she noted.
Jacob Benjamin "Jake" Gyllenhaal, professionally known as Jake Gyllenhaal, who became known in the sweeping love story "Brokeback Mountain," in which he portrayed the role of Jack Twist and earned an Academy Award nomination for Best Supporting Actor. Jake's love of performing and the big screen appears natural, even destined, given that he is the son of a screenwriter and film director.
The stunning actor, who was previously added to as one of "People" magazine's "50 Most Beautiful People," takes great effort to avoid falling victim to the stereotype that he is just another one of Hollywood's attractive faces. Jake is notable for choosing remarkable roles that allow him to hone his acting skills, such as the man in "Brokeback Mountain," who is uncertain of his gender identity, or the mentally unstable teen in "Donnie Dorkie."
Jake Gyllenhaal's early life
Jake Gyllenhaal, whose birth date was December 19, 1980, is currently at the age of 41. The actor's excellent acting skills are one of the reasons why that prove that he is indeed the son of writers Naomi Foner and director Stephen Gyllenhaal. Moreover, the actor has a sibling named Maggie Gyllenhaal.
Jake Gyllenhaal has always been involved with the film industry because of his parents' careers. The actor's parents wanted him to grow up normally, so they encouraged him to take a summer job as a teen and help at a homeless shelter.
Then, Jake also happens to regularly make appearances in his father's early films as a child. His parents allowed him to try out for other movie roles as well, but they forbid him from acting even if he was cast.
The actor also received his schooling at the Harvard-Westlake School in Los Angeles, where he eventually graduated in 1998. Jake then entered Columbia University to major in philosophy and Eastern religions, but he stopped after two years to focus on his acting career.
Jake Gyllenhaal's religion
In The Guardian Interview with Jake Gyllenhaal, they talked about the outstanding actor and asked some questions regarding his personal life, including his spiritual belief. At one point in the interview, Jake revealed that it was his mother that is Jewish, while his father is Christian.
The actor also stated that both of his parents were rather progressive in terms of their spiritual outlook. Moreover, he doesn't imply anything more regarding his religious belief.
He revealed that his parents urged him to do charity work, saying; "On my 13th birthday, they thought it was important for me to experience a rite of passage, an entrance into manhood, and the consensus was that we would do something for the good of the community, some charitable work – a barmitzvah-like act, without the typical trappings."
Jake continued, "So we went to a homeless shelter, and we did some work there, and then I had the party – the celebration – there." And so he continues, "We were taught by our parents that in the end, family is all you've got. Family is all that matters."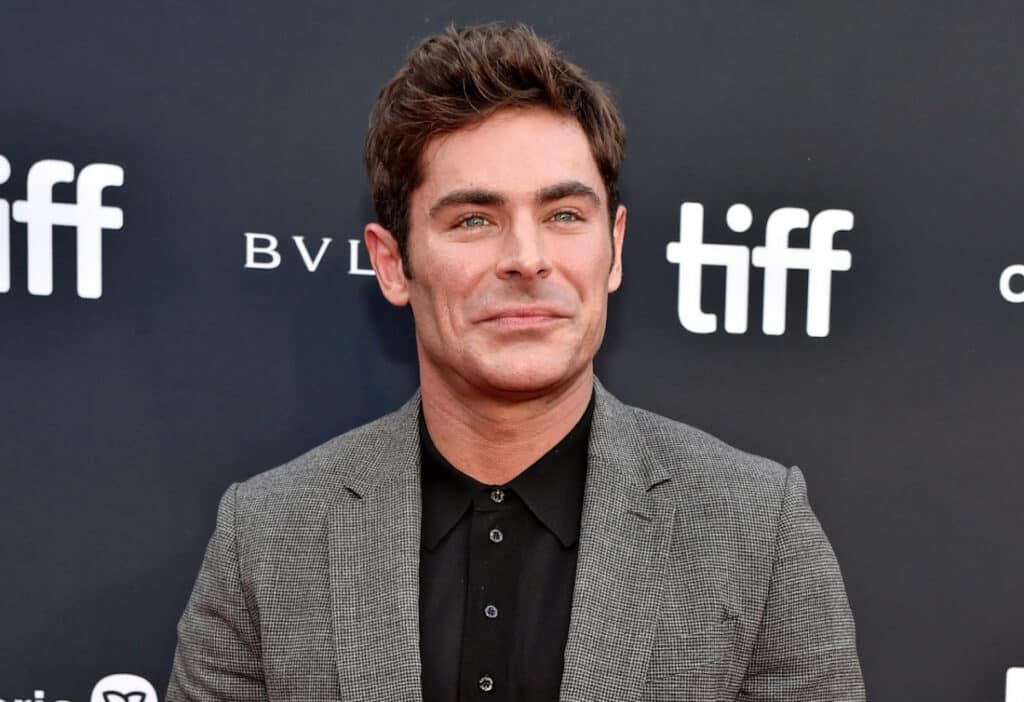 Zac Efron became widely known for his portrayal in the TV series "High School Musical" on Disney Channel alongside Vanessa Hudgens. The actor only took a television movie to dramatically change his career path and make him walk a path to stardom, following a number of guest roles on television.
The outstanding actor rose to fame and popularity thanks to the tween pop culture smash "High School Musical" on The Disney Channel. The actor received acclaim for his "High School Musical," which helped him rise from a modest beginning in the first film to a successful trilogy.
Zac Efron, a charming and gifted actor, was born on October 18, 1987, making him 35 years old as of 2022. The actor was born in San Luis Obispo, California, United States, to his parents, David Efron and Starla Basket. The actor also has a sibling whose name is Dylan Efron.
Zac's mother used to be a secretary at the same power plant where his father now works as an electrical engineer. Zac was a talented student in school who was encouraged to pursue acting by his father when he was just eleven years old. He thus performed during his high school years in "The Great American Melodrama" and "Vaudeville."
When Zac appeared in musicals like "Gypsy," "Peter Pan or The Boy Who Wouldn't Grow Up," "Little Shop of Horrors," and "The Music Man," his theater teacher suggested him to an agency. Eventually, Zac was signed to the Creative Artists Agency.
In 2006, he graduated from Arroyo Grande High School and was offered admission to the University of Southern California. But he decided to veer off track to concentrate on his acting career. Additionally, he attended the Pacific Conservatory of the Performing Arts community college.
Zac Efron is one of the few well-known artists who can set a good example for young people. As a result, a lot of people are curious about how much religion affects his actions and also people knowing that Zac is of Jewish descent.
But the American actor's response, which wasn't really "ideal,", especially for religious believers, moved people. Being true to his word, he affirms that he was raised in an agnostic Jewish family. And even in his own views, Zac Efron identifies as both Jewish and Agnostic.
As previously said, none of his parents were extremely devout, and Zac shares this trait with his parents. He does not consider himself to be religious and has never claimed to be one.
Zac's parents had a very good impact on his life, and it was his father who originally encouraged him to pursue a career in acting. And being an actor, Zac has created a humorous skit in which he discusses his beliefs.
Winona Ryder is one of the versatile actresses in Hollywood who garnered numerous honors and awards throughout her career, including a "Golden Globe Award." The actress has already played various roles across various movie genres. Moreover, Winona made her debut in the movie "Lucas" when she was just a teenager.
Winona also earned a reputation as a noteworthy actress at a young age for appearances in films like "Heathers," which dealt with teen suicide, and "Bram Stoker's Dracula," a horror film. Then, as Winona got older, she explored more and started taking on exciting and complex roles. The actress is one of the few female artists who has successfully switched from being a youthful character actor to a more experienced one.
Winona Ryder's early life
The talented and outstanding actress Winona Ryder's real name is Winona Laura Horowitz, whose birth date was on October 29, 1971. Michael Horowitz and Cynthia Palmer welcomed her into the world in Winona, Minnesota, in the United States. The actress also has three siblings whose names are Jubal Palmer, Sunyata Palmer, and Uri Horowitz. 
Winona is of Russian-American and Romanian-American descent. Both of Winona's parents are writers; in addition, her mother also works as a video producer, and her father is a publisher. She found herself reading voraciously at a young age because her parents were authors, and she later developed a passion for acting after her mother introduced her to certain movies.
After turning twelve, the actress enrolled in acting classes at the American Conservatory Theater and graduated from high school in Petaluma in 1989. On October 6, 2000, she was awarded a Star on the Hollywood Walk of Fame at 7018 Hollywood Boulevard in Hollywood, California.
For the occasion, Entertainment Weekly selected her as the Best Dressed Celebrity of the Week. Anthony Hopkins, a close friend of hers, was present at the event.
The actress of Jewish descent, Winona, talked about her religious beliefs in one of her interviews, in which she recalled being rejected from a role because she was "too Jewish," among other comments in an interview with the Sunday Times.
The actress claimed that Mel Gibson allegedly asked her if she was an "oven dodger" and that the studio boss rejected her for a role because she was "too Jewish."
Winona states, "There was a movie that I was up for a long time ago, it was a period piece, and the studio head, who was Jewish, said I looked 'too Jewish' to be in a blue-blooded family."
In addition, the actress also revealed that she's not religious; however, she identifies herself as one. She also added, "It's a hard thing for me to talk about because I had family who died in the camps, so I've always been fascinated with that time."
In the Winona-Ryder Org interview, the outstanding actress commented that she grew up in a non-traditional, non-religious family, to which she acknowledged, saying, "Well, what was great about my upbringing is that my parents, being writers and very kinda warm, open, intelligent people, they taught me about all different kinds of religion."
Winona goes on to talk about her religion and her mother's inclination about it. She continues, "They just didn't say for me to lean towards any specific one. My mom was very Buddhist, so that was probably the biggest influence on me when I was growing up."
"I went to Buddhist schools when I was young. They both grew up very religious in the '50s, and they didn't want to inflict anything on us, so they wanted us to choose," the actress added.
Moreover, Winona also made it clear that her parents are not anti-religion or such. She states, "They're definitely weren't anti-religion. But I did kinda grow up in this very loose, you know… I did not grow up with the fear of God — I'll put it that way. And this movie deals with that."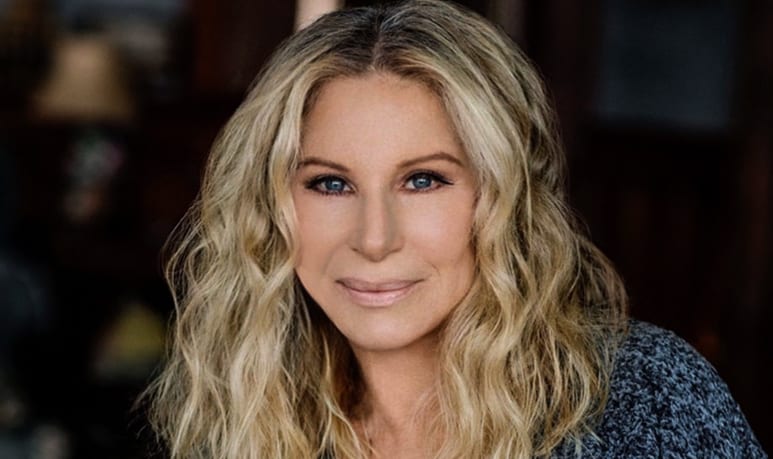 One of the most famous musicians and the best-selling female recording artists of all time is Barbra Streisand, who has sold 140 albums worldwide and 71.5 million albums in the USA alone. Barbra is known as the "queen of firsts" and is one of the most multifaceted entertainers. She has gained impressive success in various fields, including Broadway, television, directing, and, most of all, music. 
With the release of her debut studio album, "The Barbra Streisand Album," Barbra catapulted to stardom. The talented artist became a cultural icon in America through sheer skill and hard work.
Barbra Streisand is regarded as one of the most hugely successful entertainers and received the Academy Award for "Funny Girl," the title of her debut film. The artist achieved immense recognition and established a niche for herself in Hollywood thanks to the film. In addition, she is the only musician whose records peaked at number one for five straight decades and is the recipient of eight Grammy Awards.
Barbra Streisand's early life
The Jewish singer Barbra Streisand, 80, was born on April 24, 1942; her given name is Barbara Joan Streisand. The famously known artist's birthplace was in Williamsburg, Brooklyn, New York City, and his parents are Emmanuel Streisand and Diana Streisand. However, Barbra lost her father when she was just a year old.
When the artist was born, she was in a poor Jewish family, which pushed her to strive for her goal. Barbra's mother Diana, a secretary in the New York City public school system, raised Barbra and her older brother Sheldon. Despite this, the family was on the verge of becoming financially distressed.
Moreover, while Barbra was a student at the Jewish Orthodox Yeshiva of Brooklyn, and made her theatrical debut with a solo performance. Following that, she graduated from Erasmus Hall High School and moved to New York without going to college. 
Moreover, it wasn't the first time Barbra and Neil Diamond had collaborated on a song when they had a significant hit with "You Don't Bring Me Flowers" in 1978. They both participated in the school choir while they were students at Erasmus High School in New York City.
Barbra Streisand's religion
The outstanding star revealed that grew up in a family of Jewish descent. Her being of Jewish descent helps her throughout her acting career since she played mostly Jewish characters in movies. And Barbra's Jewish beliefs and ancestry preserved the accuracy of the characters' portrayals in the movies.
Moreover, Barbra also talked about her endeavors with her grandfather when she was young. She says, "The Sabbath was always honored; candles were lit. My grandfather went to synagogue every Saturday, and he would take me along when I was about five."
The famous artist continues, "I would sit next to him, with the other men, while the women sat somewhere else. I could follow the Hebrew because I went to the Yeshiva of Brooklyn, where half the day was spent on English studies and the other half on Hebrew culture."
Barbra also says that she was taught how to read the words; she couldn't figure out what the words actually meant. She stated, "Still, I felt like a big girl sitting beside the men. Maybe that's why it was so easy to imagine myself as "Yentl."
In addition, Barbra said about how proud she felt to portray a Jewish character in a role. "Well, being Jewish is a part of my identity, and of course, I'd want to honor that heritage when it's relevant to the story. Fanny Brice was clearly Jewish," she confessed.
Pink is one of the most famous American singer-songwriters who has also tried her hand at acting, and she has been successful in all of her ventures. The outstanding artist's first debut album was her opening track, "There You Go," which highlighted her tremendous popularity and showed how Reid's advice had helped her.
Famous artist Pink continued to release albums that included singles that were extremely successful and even peaked in the top ten of the "Billboard Hot 100" chart. In the same year, "Can't Take Me Home," Pink's CD was talked about in the press and soared in popularity. The Recording Industry Association of America awarded it double platinum, and it peaked at number 26 on the Billboard 200 list (RIAA).
Oustanding artist Alecia Beth Moore, who goes by her stage name Pink, was born in Doylestown, Pennsylvania, to his parents, Jim Moore and Judy. The singer's birth date was September 8, 1978, and she is currently 44 years old as of this year, 2022. Pink's mother was a nurse, and her father worked as an insurance professional.
However, Pink's parents divorced when she was at the young age of ten years old. Furthermore, the remarkable artist suffered from asthma when she was a child but still graduated from Central Bucks High School West.
When Pink developed a passion for singing, she joined the middle school band "Middleground." Her mother was quoted as noting that her poems were profound. She even wrote lyrics that allowed her to express her emotions.
She used the stage moniker Pink when she was in her early teens and performed in Philadelphia clubs. She succeeded in the audition and was accepted into the band "Basic Instinct"; however, this group was soon disbanded.
She also won the "Best Pop New Artist" award at the Billboard Music Awards in 2000 for her song "There You Go," and she also won the "Top Hot Top 40 Artist" and "Top Billboard 200 Album Artist – Female" awards two years later.
When she had the opportunity, Pink would occasionally bring up religion or God. One such instance was when she spoke on Mel Gibson's virulently anti-Semitic movie "The Passion of the Christ," saying, "I'm a fan of [Gibson's] work. I think anybody with opinions like that needs well-wishing. And I'm Jewish. Alcohol makes you do crazy things."
The singer also got the chance to play in Berlin, where she even took her kid to the Holocaust Memorial, as she documented in one of her Instagram pictures that year. Neo-Nazis marched in Charlottesville around the same time as well.
She shared a photo of the occasion and wrote in the caption, "It's incredible to watch neo-nazis march in 2017, while I, a Jewish woman, headline a show in Berlin where these tunnels were built by him, built curvy so he couldn't be shot in the back."
"I walked through this tunnel to get to stage while people just like him marched in Charlottesville. My heart aches for the amount of hatred in this world," she added. "But in this place, where so many awful things happened once upon a time, here we are together in Berlin. People of all walks of life celebrating together."
Her daughter also fell in love with Berlin after visiting, and she attributes this to the fact that "there was a wall and people were separated, and there was a war and people were killed, and now everybody's together, and there's no more wall, and there's no more war, and that means everything that's bad can be good again."
American actress Natalie Portman is one of those who established a name in the entertainment industry as one of the most talented and versatile actresses. In addition, Natalie Portman is an Academy and Golden Globe Award-winning actress who has starred in some of the most popular and highly regarded movies. The talented and famous actress made her acting debut on November 18, 1994, in Luc Besson's thriller "Léon: The Professional."
Moreover, Natalie Portman rose to prominence after she made an appearance in the famously known movie series "Star Wars." The actress, who was one of People's Magazine's "50 Most Beautiful People," was the jury's youngest member for the 61st Cannes Film Festival. Natalie is recognized for her distinctive brown eyes, pleasant voice, and petite frame.
Natalie Portman's early life
Natalie Portman, whose birth date was June 9, 1981, and as of 2022, the actress is currently at the age of 41. She was born in Jerusalem, Israel, and goes by the name Natalie Hershlag. Her parents are Avner Hershlag and Shelley Stevens; his father is an Israeli gynecologist and fertility specialist.
The versatile and outstanding actress received her diploma from the Jewish Day School Charles E. Smith in Washington, DC. Afterward, she then attended Glen Cove, New York's Solomon Schechter Day School, and from Syosset High School in Syosset, Long Island, she earned her diploma in 1999. Natalie began studying dancing when she was four years old and has actively participated in local dance groups.
 The actress also joined many theater camps when she was little, which molded her to be a great dancer. Following that, as Natalie pursued her acting career, she never neglected her study, and so later, in 2003, she graduated from Harvard College with a degree in psychology. The actress additionally gave a talk at Columbia University on terrorism and counterterrorism.
Natalie Portman's religion
Natalie Portman has historically been a vocal supporter of Israel. According to Chicago Jewish News, she even authored a book about the Jewish state's defense against critics while she was a student at Harvard.
The actress's line of work has included writing, directing, and starring in a Hebrew-language version of Amos Oz's biography in 2015 as well. As a matter of fact, she spoke Hebrew fluently and was given the Genesis Prize, popularly known as "The Jewish Nobel."
She formally acknowledged her Jewish identity in a 2002 interview with Rolling Magazine for "The Private Life of Natalie Portman," in which she stated, "I'm much more like the product of a doctor than I am a Jew. I don't believe in [an afterlife]. I believe this is it, and I believe it's the best way to live."
She has also previously said that, while occasionally feeling cut off from her religion when she travels outside of Israel, she still plans to raise her future children as Jews.
American actor and comedian Adam Sandler is a scriptwriter, producer, and singer with a versatile personality. One of Adam Sandler's earliest TV performances was on "The Cosby Show" in the late 1980s, where he played a friend of the Huxtables.
Adam Sandler is well-known for his performances in "The Wedding Singer" and "Punch-Drunk Love," among other films. The outstanding actor has also recorded six comedy Albums, two of which have become double-platinum, in addition to his feature films, both of which have had exceptional box-office success.
Adam Sandler's early life
The versatile actor, Adam Sandler's birth date, is September 9, 1966, and he is 56 years old as of 2022. The actor was born in Brooklyn, New York, the United States, to his parents, Stanley Sandler, his father, and Judith 'Judy' Sandler, his mother. Adam's mother formerly worked as a nursery school teacher, while his father was an electrical engineer.
Moreover, the outstanding actor is the youngest of the four kids that his parents had. Adam went to "Manchester Central High School," where the actor developed a reputation as the class clown. His brother encouraged him to expose his comic talent in a Boston stand-up comedy club after discovering his ability in the field.
Because of his brother's encouragement regarding his found skill in comedy, Adam felt motivated to pursue his career in the entertainment industry. Adam, as a teenager, attended classes at the "Lee Strasberg Theater & Film Institute" in New York City after finishing high school.
After that, he completed his study at New York University's "Tisch School of the Arts," where the actor graduated with a bachelor's degree in acting in 1988.
Jewish faith is something that Adam Sandler lives out in his comedic work, movies, and as a father. The actor's introduction of "The Hanukkah Song" on Saturday Night Live's "Weekend Update" in 1994 stands out as one of the most iconic scenes. This humorous holiday hymn honors all notable Jews.
"When I was a kid, this time of year always made me feel a little left out, because there were so many Christmas songs, and all us Jewish kids was the song 'Dreidel, Dreidel, Dreidel.' So I wrote a new song for Jewish kids to sing," Adam explained at that time.
He even played the song on several occasions and revised it at least three times with new celebrity additions. He was terminated from the program without being informed of the cause, although he once made a joke about how the cast presumably hated Jews, and that was the real reason he was let go.
Almost every role Adam has done since his debut has been Jewish, including the animated Hanukkah feature "Eight Crazy Nights" and the Israeli Mossad comedy "Don't Mess With the Zohan."
Additionally, in a 2015 interview with Howard Stern, Adam confessed to being a strong supporter of Israel while also expressing how pleased he is to be Jewish, saying, "I'm proud of being a Jew, and that's what I am."
"I get that from my father and mother. I'm very pro-Israel, and when someone says shit about Israel, and I know people say shit about Israel, and they fucking won't play there… and when you go off on Roger Waters, I love that you do that."
The actor and comedian David Schwimmer, whose real name is David Lawrence Schwimmer, is a multifaceted artist who also works as a director and producer. Schwimmer began his career in acting at Beverly Hills High School by appearing in school productions.
David made his major acting debut in the television series "The Wonder Years," and in 1991, he made his first appearance in the movie "Flight of the Intruder." In addition, it was at that time that David became well-known for playing Ross Geller in the sitcom "Friends," for which he was nominated in 1995 for an Outstanding Supporting Actor in a Comedy Series Primetime Emmy Award and received a Screen Actors Guild Award.
David Schwimmer's early life
The American comedian and actor David Schwimmer, whose birth date was November 2, 1966, is currently a 56-year-old man and was born in Queens, New York. David's parents' names are Arthur Schwimmer and Arlene Coleman-Schwimmer. His mother, Arlene, was a proficient divorce lawyer, and David had an older sister, Ellie Schwimmer, and he was the second child in the family. 
Moreover, at the age of ten, the family relocated to Los Angeles, where David also had his first encounter with the entertainment industry happened. David began his road to his acting career in school plays. He played the fairy godmother in the play "Cinderella," which was one of these. 
The comedian and actor David acted as the fairy godmother's character in the play "Cinderella." Another fascinating encounter for David occurred around the same time when he attended an acting workshop led by renowned actor Ian McKellen. Following that, he took part in the "South California Shakespeare Festival," where he brought home two top prizes.
David attended Beverly Hills High School, which claimed many well-known Hollywood personalities among its alumni. Moreover, during his time in school, the actor took part in various drama classes. Following that, David soon decided to try his luck in some serious acting in 1984 after finishing high school.
However, the actor wasn't able to pursue his acting career yet and started going to college because his parents insisted on it. And so after graduating from Northwestern University with a BA in theater and speech, he launched the "Lookingglass Theatre Company" before relocating to Los Angeles to start a full-time acting career.
David Schwimmer's religion
Aside from his character, Ross Geller, being Jewish in the famous and classic sitcom series, "Friends," the actor himself is actually Jewish in real life. Several sources claim that David Schwimmer was brought up in the Jewish faith by his parents.
As a matter of fact, David had first turned down the part of Ross because he wanted to gain more acting experience. Even yet, he later became the first actor to be cast, and at the age of 10, he made his acting debut as the fairy godmother in a Jewish adaptation of Cinderella.
Although David is not outspoken about his faith and hasn't even mentioned it in previous interviews, a crew member has explained how they came to the conclusion that his character on "Friends" was Jewish.
In the said series, Ross' Jewish heritage came up as a result of stories that were recounted in the writers' room, which was around half Jewish, according to David Crane, a co-creator of the famous sitcom, who stated this in an interview with JWeekly.
"When we were creating the show, we were not thinking about Jewish characters," Crane told the publication. "In the initial character breakdowns, we never mentioned religion. We wanted funny, caring, and real characters with stories you invest in. But a lot of it has to do with the actors you cast."
"Ross emerged out of a room where a lot of people had a Jewish background," he added. "So his Jewish plotline was probably informed by that."