The Disney brothers' animation firm was founded in 1923 as "Disney" by Walt and Roy O Disney. They started by encouraging children and toddlers to be their audience and later produced various films and animations that hooked the intended age group.
Of course, in the Walt Disney Company, there are also talented and outstanding young Disney Channel stars who contributed considerably to different Disney TV series, shows, and films, showcasing their excellent acting skills that inspire and are adored by the targeted audience.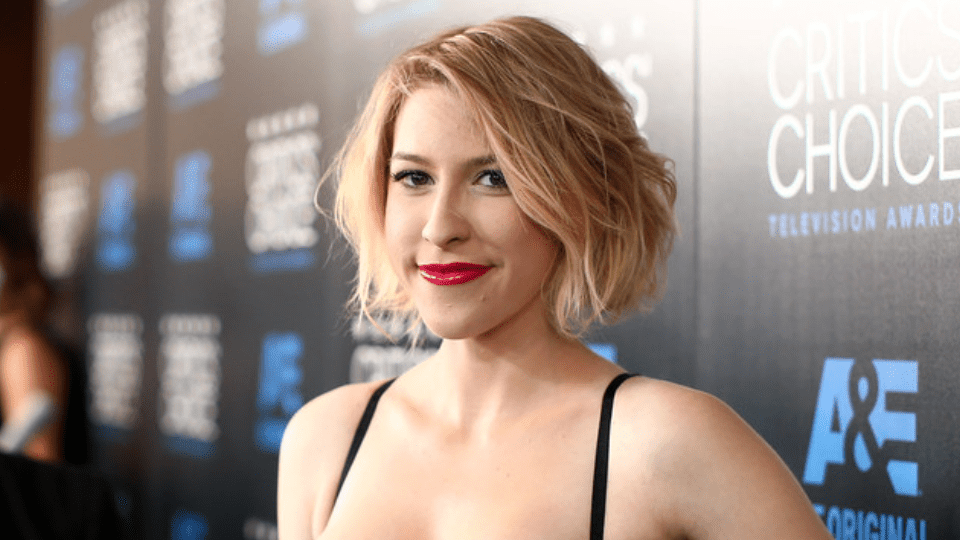 One of the renowned American voice actors and actresses is Eden Rebecca Sher, famously known for her portrayal of Sue Heck from 2009 to 2018 in the ABC sitcom "The Middle." She earned a nomination for a Screen Actors Guild Award for her performance as Gretchen in the television series "Weeds." She is also well recognized for her portrayal of Star Butterfly's role on Disney's "Star vs. the Forces of Evil."
Eden also portrayed Billie in the Pair of Kings episode "The Oogli Stic" and Lucy in the "Sonny with a Chance" episode "Three's Not Company." Additionally, she co-starred alongside Miss Piggy in a promotion for "The Muppets" in August 2015, during which she repeatedly tripped over and toppled props.
Eden Sher, whose birth date was December 26, 1991, was born in Los Angeles, CA. At the age of eight, she started performing and participating in community theater productions and school plays.
In addition to being an American actress, singer, and dancer, Caroline Mohr Sunshine is also a White House press assistant. As a young child performer on stage, she started her career path in the entertainment industry. In 2010, she made her cinematic debut in the American family comedy "Marmaduke," which helped improve her reputation.
The movie "Marmaduke" made its debut on June 4, 2010, and it was a huge commercial success. The film's cast included Owen Wilson, Lee Pace, Emma Stone, and George Lopez. Caroline also played Tinka Hessenheffer in the Disney Channel sitcom "Shake It Up" that same year, one of the most notable performances of her career. Additionally, she appeared in a guest role as Ella in an episode of "A.N.T. Farm" and as Alexis in "Fish Hooks."
As the oldest of their three children, Caroline Sunshine was born to Thom and Karen Sunshine in Atlanta, Georgia, on September 5, 1995. Caroline grew up in Orange County, California, together with her two younger brothers, Johnny and Christopher. She started studying ballet at the age of three since she had a very early interest in the performing arts.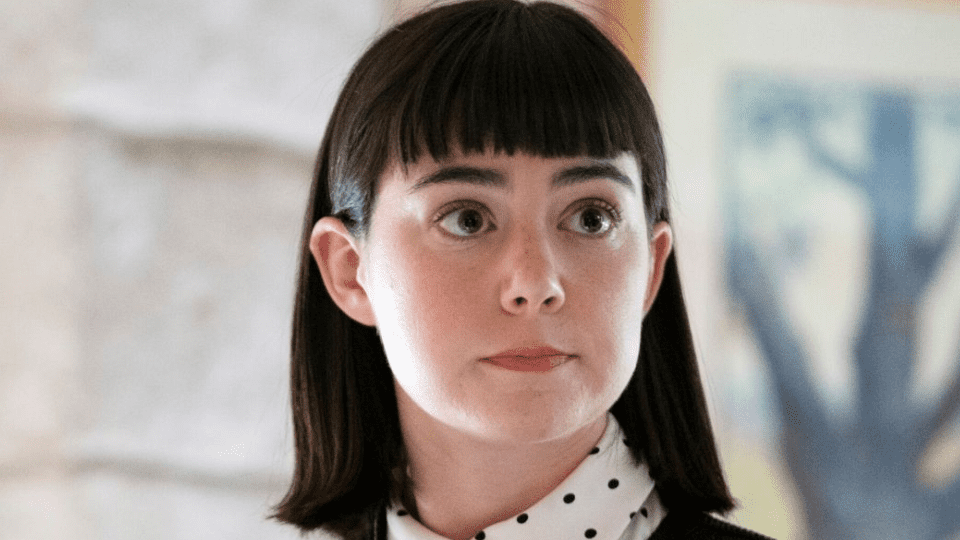 The American actress Sarah Gilman is famous for her roles as Delia Delfano in the Disney Channel comedy sitcom "I Didn't Do It" and Hailey in the television series "Marvin Marvin." The public applauded her performance as an opinionated, unconventional youngster in "I Didn't Do It," which cemented the girl's status as a rising star. In spite of her young age, Sarah already has a lot of acting experience thanks to the early start of her theatrical career.
For the young actress, earning a spot in a Disney production was a fulfillment of a dream, and she gave the role her all. Supporters warmly appreciated Sarah's efforts, and she received a lot of praise for portraying the loud-mouthed, eccentric, and quirky Delia. Sarah Gilman's performance in this part propelled her into the global spotlight and solidified her status as a well-established young star in Hollywood.
Sarah Gilman's birthplace was in Los Angeles, California, born on January 18, 1996, and she is currently 26 years old as of 2022. Her parents supported her decision to pursue acting as a career when she was young. She had a multifaceted personality and was athletically gifted; at a young age, she participated in volleyball, water polo, basketball, softball, and soccer, among other school sports.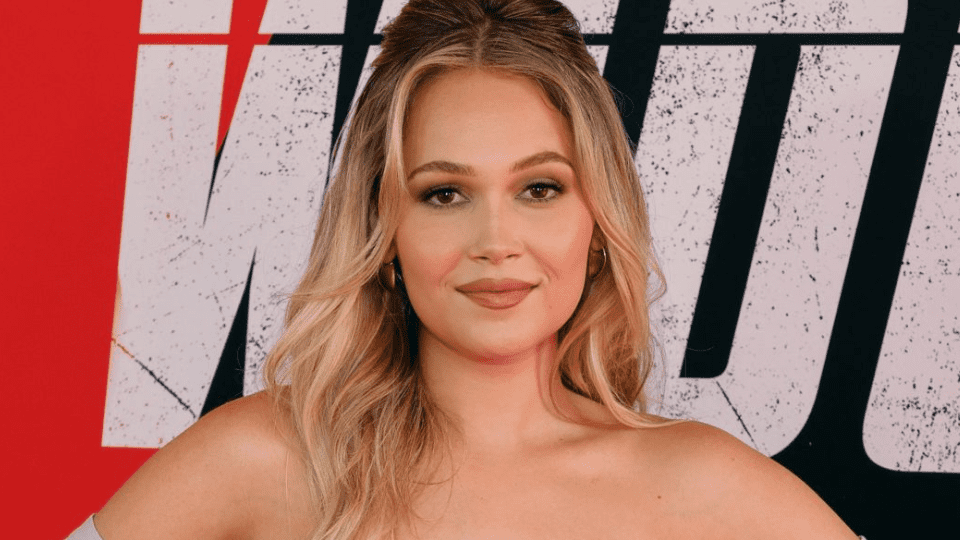 American actress Kelli Berglund, 20, has experimented with various hair colors and styles, including brown, blond, intense bangs, and extremely long extensions. The outstanding actress is most known for portraying the lightning-quick bionic adolescent Bree Davenport in the hit Disney XD television series "Lab Rats" and its spin-off "Lab Rats: The Elite Force." And despite repeated rejections, the actress still pushed on her journey to stardom.
Kelli has also given voice to her talents through her fashion line. The actress has also appeared in the Disney Channel's Circle of Stars 2014 lineup and performed a cover of the song "Do you want to build a snowman" from the animated movie "Frozen." She also provided Amanda's voice in "Pickle and Peanut."
Kelli Berglund, whose birthday was on February 9, 1996, resides with her younger sister Kirra, who is a talented dancer, and her lovingly married parents Mark and Michelle. The actress was born in Moorpark, California, United States. She received her diploma from California's Moorpark High School.
#21: Bridgit Claire Mendler
The actress, Bridgit Claire Mendler, was at the young age of twelve when she started the journey of her career in the entertainment industry. In addition to being a talented actress, Bridgit is also a singer and composer. She has also acted in several films and delivered voices for a variety of roles.
She is most renowned for portraying Teddy Duncan, the lead character in the Disney Channel Original sitcom "Good Luck Charlie." She made an appearance in the Disney series movie "Good Luck Charlie, It's Christmas" in 2011. She sang several songs while playing Olivia in the Disney Channel film Lemonade Mouth, which topped the US publication Billboard for the "Hot 100" hits.
Leah and Harry Mendler welcomed Bridgit Claire Mendler into the world in Washington, DC. The actress's birth date was December 18, 1992, and she is currently 29 years old. When she was just eight years old, she and her family—which included her younger brother Nick—moved to Mill Valley in San Francisco, California.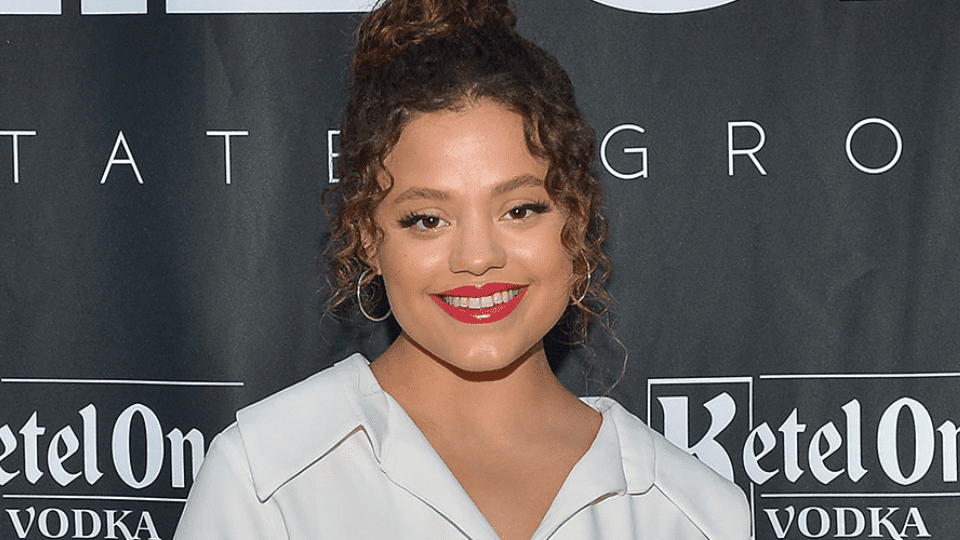 The Canadian actress Sarah Jeffery, whose full name is Sarah Marie Jeffery, is popularly known for her roles in the Disney Channel film "Descendants." Also, it includes the science fiction drama series "Wayward Pines" on Fox television and the crime drama "Shades of Blue" on NBC. Then, in the 2013 television season of the Cartoon Network series "Aliens in the House," she had her first significant acting role.
Additionally, Sarah also made a brief appearance in the film "Across the Border," in which the actress portrayed the role of a youngster who struggles with racial tensions while balancing the line between white and black kids at her school. A prestigious award was given to this movie at the 2015 Atlantic Film Festival.
On April 3, 1996, Sarah Marie Jeffery was born in Vancouver, British Columbia, Canada. She has a brother and a sister named Hannah. Sarah performs with her dance group, "BODY," in her free time. Then, the young Sarah Jeffery aspired to be a dentist before she became an actress.
Former teen idol, well-known actor, and model Brenda Song hails from the United States. Brenda is known as a rising Hollywood diva and is additionally involved in the film industry. The actress started the journey of her career in modeling for clothing companies at a young age. Then she made her television debut in the mid-1990s with "Fudge." After that, she continued to work on TV shows and had a few film appearances in the same period.
In 2001, Brenda was able to earn the "Young Artist Award." Then, the actress changed to the "Disney" channel, where her fame began to spread internationally, and she became a household name. Brenda played a spoilt brat in "The Suite Life of Zack and Cody," which served as the most significant role of her career.
She became a fan favorite as the show achieved great success. Her on-screen persona, London Tipton, quickly rose to the prominence of one of Disney's longest-running characters. Her fame brought her to Hollywood, where she appeared in movies like David Fincher's avant-garde masterpiece "The Social Network."
Brenda Song, whose birth date was on March 27, 1988, was born to a Hmong father and a Thai mother in California, USA. Her family, who belonged to the illustrious Xiong Clan, immigrated to America in hopes of a better life. Her two siblings are. Her mother stays at home while her father works as a teacher.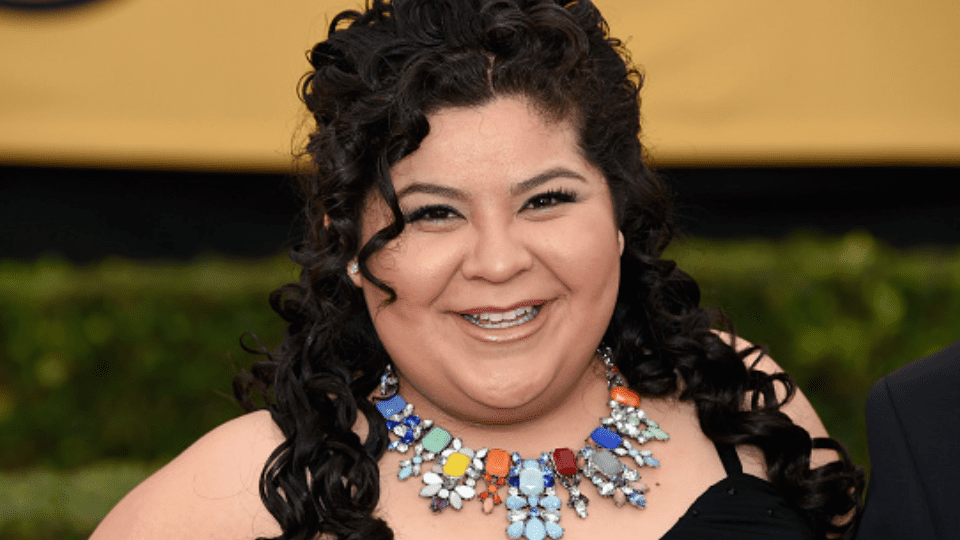 American singer and Disney actress Raini Rodriguez, whose full name is Raini Alena Rodriguez, is Rico Rodriguez's older sister. At eleven years old, the actress made a huge step to partake in the International Modeling & Talent Association (IMTA) Showcase. And it was then, when talent agent Susan Osser noticed her performance, she decided to handle her and started her career in the entertainment industry.
She first made brief roles in movies and television, but her big break came in 2011 when she earned a role in "Austin and Ally," where she worked with actors such as Ross Lynch, Laura Marano, Calum Worthy, etc. However, not just that, Raini also provided voices in various animated series, such as  Creepy Caroline in "Vampirina" and Starehe in "The Lion Guard," and Isabel Montoya in the Disney Junior animated series Handy Manny's "Lost and Found" episode.
Born in Bryan, Texas, United States, the of Mexican descent Disney actress, whose birth date was July 1, 1993, was born to her parents, Diane Rodriguez and Roy Rodriguez. Other than the actor Rico Rodriguez, Raini still has two siblings: Roy Rodriguez Jr. and Ray Rodriguez. The actress's parents also own a business, the Rodriguez Tire Service.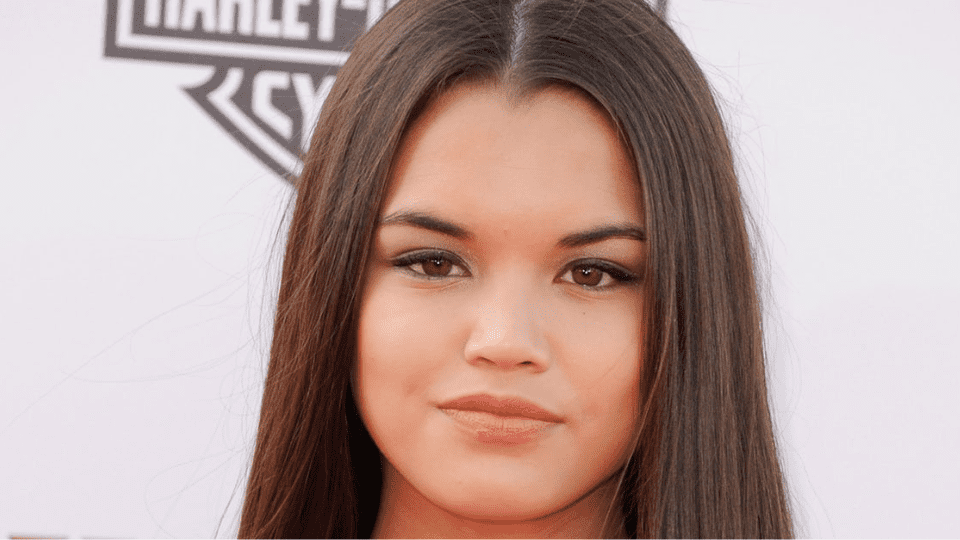 Paris Berelc is one of the most current generation's accomplished, talented young artists in Hollywood, and she established her name in various talents she has proven to the entertainment industry. The Disney actress is a champion gymnast, spectacular dancer, model, and, of course, an actress with remarkable skills. And at the age of nine, Ford Models spotted her, and she later appeared in advertisements for Kohl's, Boston Store, Sears, and K-mart.
To hone more of her acting skill, Paris enrolled in her first acting classes at the Acting Studio Chicago when she was twelve years old. In Disney XD, Paris made a portrayal of the character Skylar Storm in "Mighty med," an action-comedy sitcom, around the start of the year 2013. Then in another Disney Channel Original Movie, "Invisible Sister (2015)," which debuted in October, the actress played the role of Molly.
The young actress of Filipino-American descent, Paris Berelc, was born on December 29, 1998, with the zodiac sign of Capricorn. Her birthplace was Milwaukee, Wisconsin, United States. At the young age of four, Paris was able to learn dancing then, from the time she was six until the time she was fourteen, she competed in gymnastics.
Young American actress, singer, and businesswoman Genevieve Knight Hannelius is also known by her stage name, G. Hannelius. She first gained notoriety while filming "Dog with a Blog" as Avery Jennings, and she quickly gained popularity throughout her journey with Disney. To add to the information, Genevieve started her journey in her career in acting at the age of eight in regional theaters.
The Disney actress portrayed Dakota Condor in a recurring role on the Disney Channel original movie "Sonny with a Chance." In "Good Luck Charlie," Genevieve also acted the role of Jo Keener and made an appearance in the Disney TV series "Hannah Montana," in which she portrayed a fan gone crazy. Moreover, she joined the Young Actors' Studio in Los Angeles.
On December 22nd, 1998, Genevieve was born in Boston, Massachusetts. However, around the year 2003, she relocated to Southern Maine at age one. The Disney actress was born to her parents, Paul Hannelius and Kathy Hannelius, and she has a sister named Michelle Knight Hannelius. Genevieve is currently 23 years old, and her zodiac sign is Capricorn.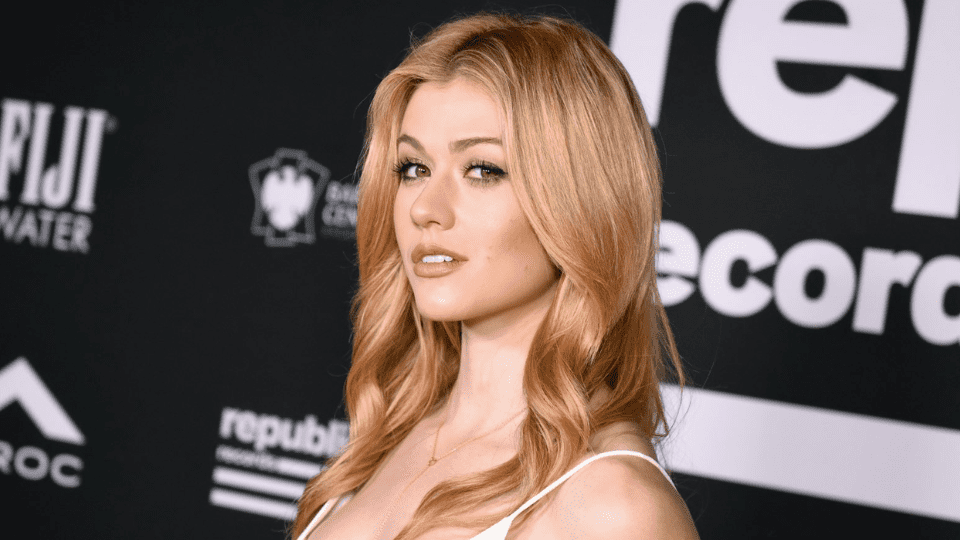 Katherine McNamara is a talented actress, composer, singer, and dancer from the United States, also known as Katherine Grace McNamara. The actress is well-known for playing Harper Munroe in the MTV comedy series "Happyland" and Clary Fray in the fantasy TV series "Shadowhunters." The American stunner frequently appeared in the Disney XD show "Kickin' It" in the seasons 2012–2013.
In 2013, Katherine also appeared in two indie films, "Contest" and "Tom Sawyer & Huckleberry Finn," as well as two episodes of "Jessie" on the Disney Channel. In addition, Katherine McNamara received a "Teen Choice Award" nomination for her performance in the television series "Shadowhunters" in the category "Choice TV: Breakout Star" in 2016.
The famously known actress's birth date was November 22, 1995, with a zodiac sign of Sagittarius. Katherine was born in Kansas City, Missouri, to her parents, Evan McNamara and Ursula McNamara. The actress, Katherine, is the only child of her parents.
After the actress graduated from her home school, she then earned a Bachelor of Science in Business Administration from Drexel University and graduated. Katherine McNamara is currently enrolled at Johns Hopkins University studying Applied Economics with the goal of receiving a Master of Science in the field.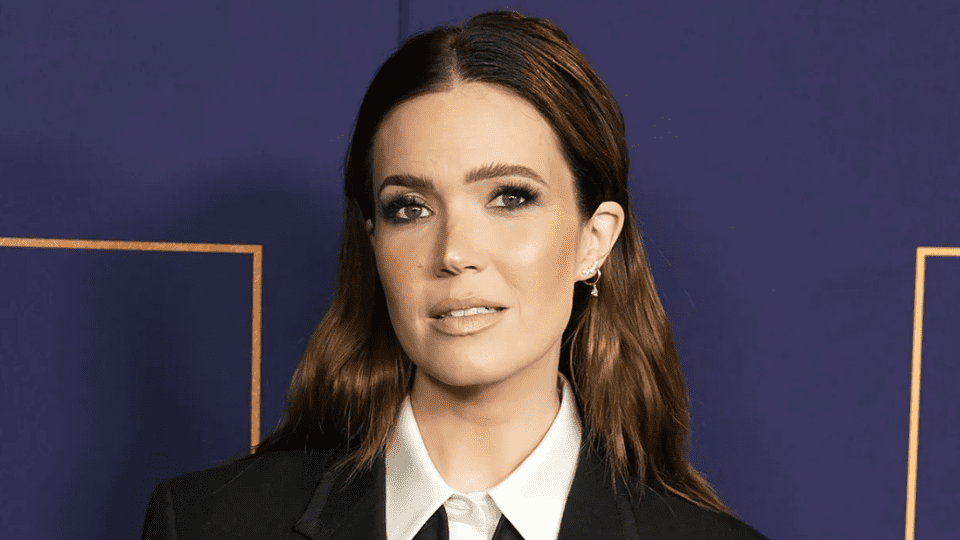 Mandy Moore, whose real name is Amanda Leigh Moore, is a well-known singer and actress. She shot to fame after her debut single, "Candy," debuted at number one on the Billboard Hot 100. The charming young woman had a successful career as a singer before transitioning to acting, where she earned her first lead role in the movie "A Walk to Remember," in which she was paired up with Share West and rocketed to fame.
For her work on "This Is Us," Mandy earned two "Screen Actors Guild Awards" for "Outstanding Performance by an Ensemble in Drama Series" in 2016 and 2022. Additionally, she was awarded a star plate on the "Hollywood Walk of Fame" in 2019. In the Walt Disney movies "Tangled" (2010) and "Tangled Ever After," she provided the voice of the famous character Rapunzel (2012). Moreover, she also played Ava in the 2011 film "Love, Wedding, Marriage," in which she also starred.
As aforementioned, the remarkable famous actress' real name is Amanda Leigh Moore, her birth date was April 10, 1984, and she was born in Nashua, New Hampshire, USA. Stacy Moore, a former news writer, and Donald Moore, an American Airlines pilot, were the parents of Mandy Moore. She has two brothers and is of mixed descent.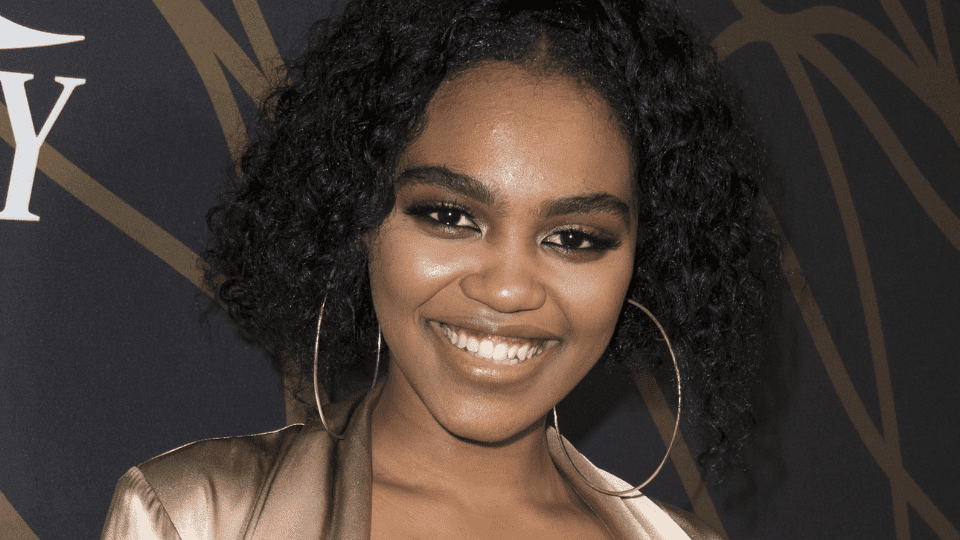 China Anne McClain is one of the Disney stars who proved her talent and rose to stardom for his remarkable skills, showcased in various Disney TV shows and films. Despite the fact that her vocal talent ultimately launched her acting career, McClain's singing had previously taken a backseat in her early years as an artist. However, McClain's career transitioned in 2011 when she was cast as China Parks, the series' lead role, in the Disney Channel show "A.N.T. Farm."
Moreover, McClain sang the theme song for "A.N.T. Farm," not only that, but she also recorded a rendition of "Dynamite" by Taio Cruz. On Billboard's "Kid Digital Songs" chart, the song reached No. 2, and the soundtrack CD for "A.N.T. Farm redefined the standard and established McClain as a vocal force to be reckoned with when it topped at No. 29 on the "Billboard 200."
The 24-year-old actress's birth date was August 25, 1998, and her zodiac sign is Virgo. Moreover, McClain was born in Atlanta, Georgia, United States, to her parents, Shontell McClain and Michael McClain. The actress also has three siblings: Gabriel McClain, Lauryn McClain, and Sierra McClain.
Disney star Laura Marano is a remarkable artist who possesses many talents; besides being an actress, he is also a model, singer, and songwriter. At age five, the famous child star began to venture into her career with Stage Door Theater. Moreover, it was in her teenage years when Laura rose to stardom as a teenage actress thanks to the Disney Channel Original Series "Austin and Ally," in which the actress portrayed the character of Ally Dawson.
Laura Marano, at the young age of 26, already owns a fragrance line, and the actress is also currently a recording artist for the label Big Machine Records. Her 2016 debut single, "Boombox," debuted in the top 27 on the Billboard Hot 100 list and has had over 42 million YouTube views.
The actress's real name is Laura Marie Marano, and her birth date was November 29, 1995, born in Los Angeles, California. Laura Marano's parents are Damiano Marano and Ellen Marano. The actress did not go to a school on the set, though; instead, she attended a regular high school despite her hectic shooting schedules.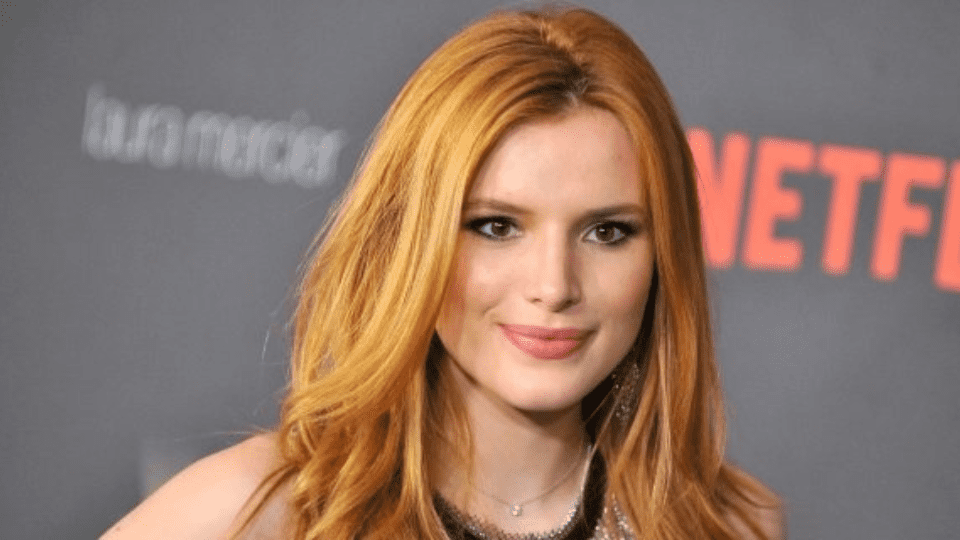 The outstanding actress Bella Thorne, whose real name is Annabella Avery Thorne, is famously known for his portrayal of Ruthy Spivey in the TV show drama "My Own Worst Enemy." Moreover, Bella made her acting debut in 2003's "Stuck on You" in an uncredited part. In 2007, she got her big break when she was chosen to play Margaux Darling in the second season of the TV show "Dirty Sexy Money."
Bella's next significant role happened in 2010 when she took Jolean Wejbe's position on HBO's "Big Love," although she is most recognized for her portrayal as Cece Jones in the Disney Channel comedy "Shake It Up." She portrays a driven dancer with dyslexia in the role.
The actress' birth date was October 8, 1997, Bella Thorne is currently age 25 as of 2022, and her birthplace is in Pembroke Pines in Florida. Bella's mother is a bestselling American horror author, Tamara Thorne, and her father is Reinaldo Thorne, but he passed away due to a motorcycle accident in 2007. She also has three elder siblings, and all of them are actors.
#10: Olivia Hastings Holt
There is a saying that Olivia has her way of getting on a roll, such as the ability to turn into gold at everything she touches. Although the talented American actress and singer Olivia Hastings Holt began playing in local theater productions at the age of ten, she actually began acting and singing on stage at the age of three. On the popular Disney XD series "Kickin' It," Olivia Holt plays the self-assured, butt-kicking, independent karate master named "Kim."
As previously indicated, by age ten, Olivia had already begun performing in local theater productions and appearing on television for renowned toy manufacturers like Mattel, Hasbro, and Bratz. The actress, however, spent her previous five years competing as a gymnast and for a period as a competitive cheerleader.
Additionally, Olivia enjoys interacting with her dedicated fans through her advice column, "Hey, Olivia!" which appears in "Tiger Beat" magazine when she isn't preoccupied with acting jobs or music tours. Also, the actress has a side gig as a DJ on her "Olivia's Tour Diary" Radio Disney program.
In Germantown, Tennessee, United States, Olivia Holt was born on August 5, 1997; however, the actress grew up in Mississippi. Olivia is now 25 years old as of 2022, and she was given birth by his parents, Mark Holt and Kim Holt. The remarkable actress also has siblings: Morgan Toll Holt and Cade Holt.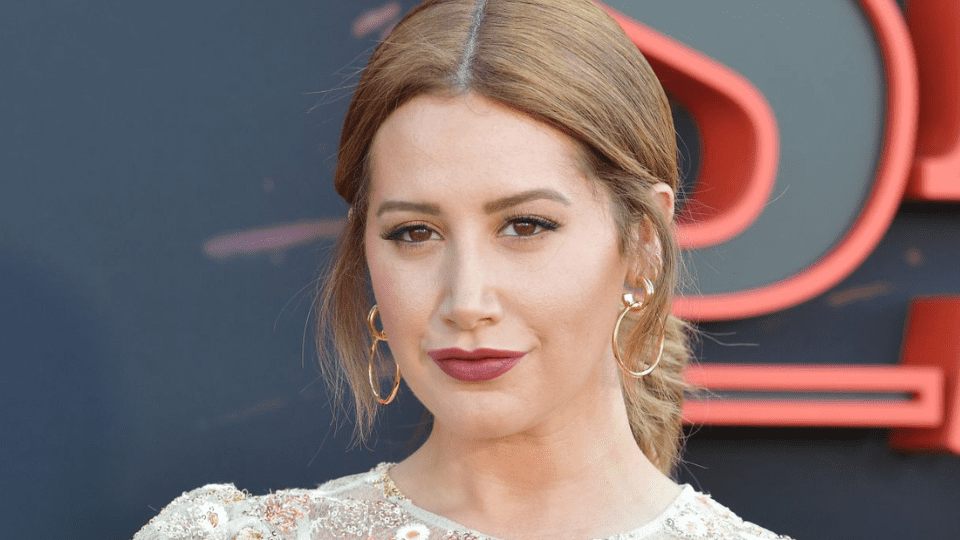 Another talented American personality and a famous Disney star, Ashley Tisdale, appeared in more than 100 national network TV commercials. The "High School Musical" trilogy marked the top of Tisdale's acting career after a series of film and television roles. Tisdale's portrayal of Sharpay Evans in the three films and a spin-off series earned her both critical and financial acclaim.
Ashley was not only talented and gifted when she worked for Disney, but she also won numerous awards for her exceptional acting skills. Not only that, Ashley's singing career flourished simultaneously with her acting career, and both of her albums, "Guilty Pleasure" and "Headstrong," were huge successes. The talented star has also dabbled in production via her firm, Blondie Girl Productions, in addition to her acting and singing.
Moreover, Ashley Tisdale's zodiac sign is Cancer, having a birth date on July 2, 1985. The actress is now 37 years old and was born in Monmouth County, New Jersey, United States, to her parents, Lisa Morris, a Jewish, and Michael Tisdale, a Christian. Ashley also has a sibling named Jennifer Tisdale. Ashley Tisdale, a gifted youngster, started experimenting with cameras when she was just three years old.
Disney Channel's American actress Debby Ryan, whose birth name is Deborah Ann Ryan, is a versatile artist who is also a singer, producer, and director. Through the critically popular Disney Channel original movie series "The Suite Life on Deck," the glamorous doll attained considerable exposure as an actress. Among the many TV programs aimed at children, this program attracted nearly 5 million viewers and was ranked first.
During her teen years, Debby made her appearance by starring in commercials for products like the gadget "iDog" and other products. Debby had her first on-screen debut at the age of 13 in the television show "Barney and Friends." The Disney star's first leading role was in the 2008 Disney Channel sitcom "The Suite Life on Deck." Following this, Ryan was cast in the lead role of the indie film "What if…," alongside actors Kevin Sorbo and Kristy Swanson.
Born on May 13, 1993, Deborah Ann Ryan, who's professionally known as Debby Ryan, grew up in Huntsville, Alabama, US. Debby lived all throughout Europe with her father, John Ryan, because of the nature of his work as military personnel. She was a shy child whom her mother, Missy Ryan, would frequently yank from her hiding place.
American famous actress Peyton List, whose full name was Peyton Roi List, is renowned for her portrayal in the Disney sitcom series "Jessie," as Emma Ross. Following the popularity of this program, Peyton earned the role to portray Emma Ross in "Bunk'd." The actress was also known as "Disney Channel's Queen of comedy."
In addition to being the new "Queen" of "Disney," this young woman has already won over everyone's hearts with her skills and is currently dominating the internet with her good looks. The actress has explored her role as an actress outside the Disney Channel. Peyton List has starred in numerous films, with "Spider-Man 2" in 2004 serving as the setting for her debut on a large screen.
The Disney actress's real name is Peyton Roi List, whose birth date was April 6, 1998. Peyton was born in Florida, United States, to her parents, John and Suzanne. The famous actress also has siblings named Phoenix and Spencer.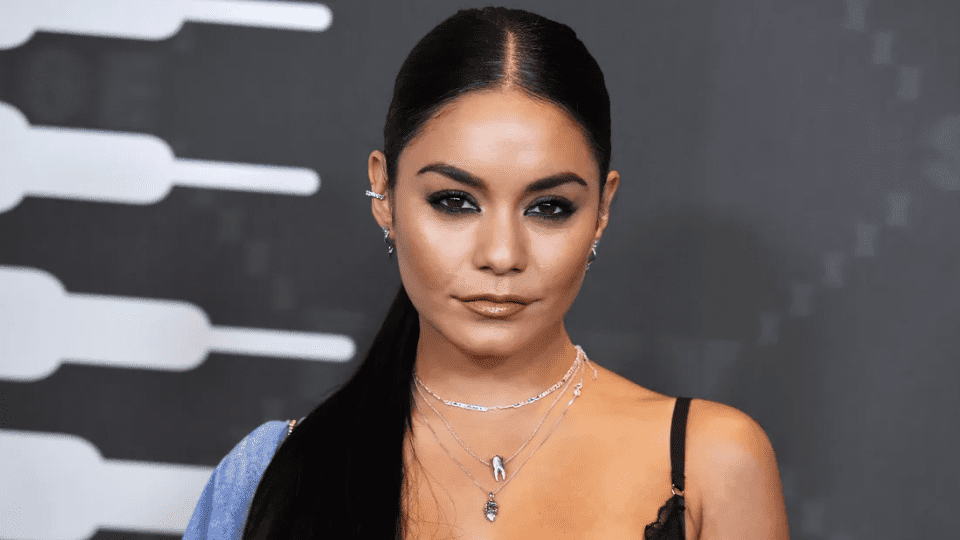 Vanessa Anne Hudgens, also known as Vanessa Hudgens, started to become popularly known when she portrayed the character of "Gabriella Montez" in the popular TV show "High School Musical" trilogy alongside her leading actor Zac Efron. Vanessa made her television debut in 2002, making a brief appearance on the CBS sitcom "Still Standing." The remarkable actress then had another brief cameo in "Robbery Homicide Division."
In addition to her successes, Vanessa made her acting debut in the 2003 film "Thirteen," which received favorable reviews. 'Thunderbirds,' her second film, was released in 2004. However, the film did not sell satisfactorily at the box office. On October 24, 2008, "High School Musical 3" was released, and it was a great success and launched at the top of the US charts.
Famous actress Vanessa Anne Hudgens, whose birthday was December 14, 1988, was a Sagittarius born in Salinas, California, USA. Gregory, her father, was a firefighter, while Gina, her mother, worked various jobs to help support the family. The actress's father was of Native American and Irish descent, and her mother was a native of Manila, the Philippines.
Disney actress Dove Cameron, whose real name is Chloe Celeste Hosterman, is a well-known actress who rose to stardom as a product of her Disney Channel television series. Dove began landing jobs in movies and various television shows after serving as the channel's prominent face for three years. The famous outstanding actress later landed the twins' part in the television series "Liv and Maddie," which gained the actress greater recognition.
Dove Cameron made her debut on television in the Disney Channel sitcom "Bits and Pieces," where she portrayed the role of Alanna. Furthermore, the actress then made a promotional single. In August 2013, Dove also sang Imagine Dragons' song "On Top of the World." On the Billboard Kid Digital Songs list, Dove's cover peaked at number seventeen and remained in the same spot for three weeks.
The outstanding actress is a Capricorn who was born on January 15, 1996, and she was born to her parents, Philip Hosterman and Bonnie Wallace. The actress grew up with her sister Claire, and later her family moved to Los Angeles to further her acting career. In 2011, her father, Philip, passed away, and the actress decided to switch her name to Dove in honor of him because her father used to call her that.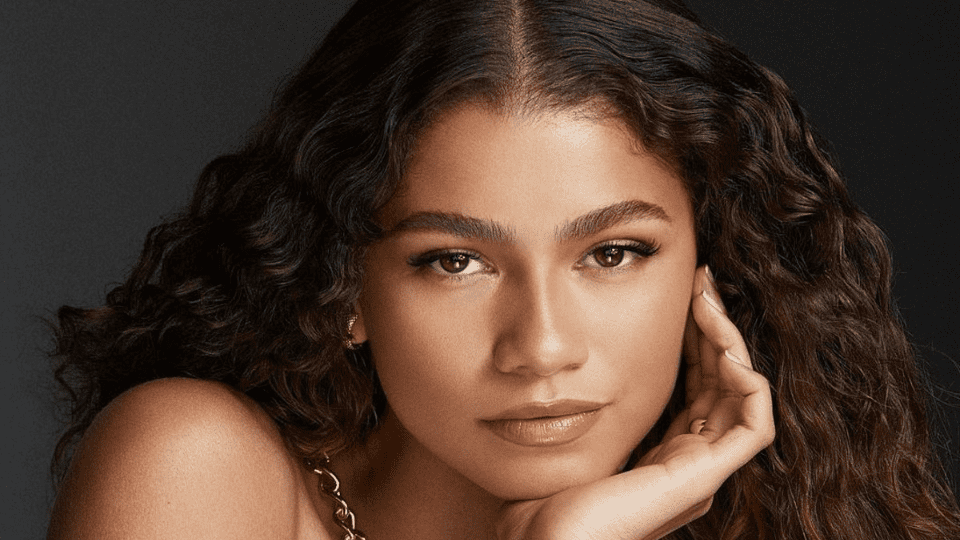 Mixed-race talented artist Zendaya, whose full name is Zendaya Maree Stoermer Coleman, is s gifted young celebrity who started her career as a fashion model for several brands, including Macy's, Sears, Old Navy, and Mervyn's. Zendaya's life rose to prominence after the young actress appeared in the 2010 Disney Channel sitcom "Shake It Up." The songs the lovely girl sang on the show were made available as singles, with "Watch Me" reaching number 86 on the Billboard Hot 100.
A similar period saw the debut of the promotional song "Swag It Out." In 2013, the talented actress broke the record for being the youngest "Dancing with the Stars" participant. Moreover, the actress's debut album, "Zendaya," was released the same year. The album's debut single, "Replay," amassed 99 million views in a relatively short period and quickly gained popularity online.
In the 2012 television movie "Frenemies," she received her first break in the movie industry. In 2015, she landed the lead role in the sitcom "KC Undercover." The young woman won the 2014 Radio Disney Music Awards for "You've Got Swag"-Artist with the Best Style award and the Choice Style Icon award.
Born on September 1, 1996, Zendaya Maree Stoermer Coleman is better known by her stage name, "Zendaya." Moreover, the outstanding actress was born to her mother, Claire Stoermer, her mother, while her father was Kazembe Ajamu Coleman. Zendaya has five siblings: Anna Bella, Julien, Kitianna, Austin, and, lastly, Katie.
Singer Demi Lovato, whose real name is  Demetria Devonne Lovato, first started as a Disney child celebrity at the age of 10-year-old in the children's television series, "Barney & Friends" along with her friend, Selena Gomez. In that TV series, the outstanding actress Demi portrayed the lead role, Angela. Demi has come a long way from her days as a little starlet in a few "Disney" musicals to her current status as one of the most well-known singers and actresses.
Along with receiving praise for her performances in films like "Camp Rock," in which she gets to act with the Jonas brothers (Joe Jonas,  Nick Jonas, and Kevin Jonas). Demi has also proven her vocal prowess on albums like "Unbroken," "Don't Forget," and "Here We Go Again." Several of her songs have become hits, achieving the top of music charts such as the "Billboard 200," and are popular beyond simply the United States in countries such as New Zealand and Syria.
As aforementioned, Demetria Devonne Lovato was Demi Lovato's birth name, whose birthday was on August 20, 1992; she was born in the city of Albuquerque, New Mexico. The actress's father was a musician and an engineer, and her mother was a cheerleader for the Dallas Cowboys of American football. Since a young age, Demi has had an interest in art, and at the age of just seven, she began studying the piano.
American singer, songwriter, and actor Miley Ray Cyrus, whose real name is Destiny Hope Cyrus, started the journey of her career to prominence in her television series 2001's "Doc," which soon, in 2003, she debuted in the movie "Big Fish." Moreover, the talented actress also started to work on producing music videos, which quickly earned popularity in various countries. Miley is also one of the famous and favorite Disney Channel actresses.
Miley entered an audition and earned the lead role in "Hannah Montana," which led to her achieving overwhelming support and fame. The remarkable Disney actress' career quickly took off, becoming utterly inescapable across all media sites. And Miley further appeared in numerous Disney films as an actress, released albums that reached the top of the charts, and produced a massive line of merchandise under the moniker "Hannah Montana."
Born on November 23, 1992, in Nashville, Tennessee, as Destiny Hope Cyrus, Miley Cyrus is the daughter of country music legend Billy Ray Cyrus and Letitia Jean Tish. However, the actress grew up in Franklin, Tennessee. Miley's inspiration to pursue a career in acting came from seeing her father perform in the television series "Doc." The Disney actress began taking singing and acting lessons at the Armstrong Acting Studio in Toronto to achieve the same goals as her father.
Hollywood artist and Disney star Selena Gomez, whose full name is Selena Marie Gomez, rose to prominence when she first started her career at the age of ten in 2002. It was when the actress made an appearance in a TV series, "Barney & Friends," in which she portrayed Gianna's character along with Demi Lovato. Then the outstanding actress made her first film debut which happened in the 2003 movie, "Spy Kids 3-D: Game Over."
The Disney Channel actress also made several cameos in TV shows and films throughout the course of her acting career. In 2007, she was cast in the lead role of the Disney Channel television series "Wizard of Waverly Place." She gained significant popularity for playing Alex Russo in this show.
Among all her works, The Movie is regarded as her most famous. In 2010, the film, which Lev L. Spiro directed, won the "Primetime Emmy Award" for "Best Children's Program" after drawing 11.4 million viewers on its opening day.
The outstanding artist Selena Gomez, whose birthday was on July 22, 1992, was born and grew up in Grand Prairie, Texas, United States of America. The actress' parents are Ricardo Joel Gomez, her father, and her mother, Amanda Dawn. Selena also has a sibling named Gracie Elliot Teefey.