Drake is an icon within the music industry because the rapper shattered records and became a cultural icon in his rapid ascent to the top. Although he began his entertainment career as an actor, he is now regarded as one of the finest hip-hop artists ever.
His interior designer has custom-designed some very intriguing pieces of furniture for him. Ferris Rafauli collaborated with a Swedish furniture manufacturer to design an original mattress for the rapper's residence. 
The mattress costs nearly $400,000 and is made of stingray hide, horsehair, and compressed leather. It is known as the "Grand Vividus" and requires 600 hours to create.
"Grand Vividus altered the connotation of the word mattress,'" Linus Adolfsson, proprietor of The Hastens Sleep Spa in Los Angeles and New York, told Insider. "If your favorite object in life is not your mattress, then you are not sleeping on the right mattress."
Drake reportedly adores his bed and possesses one of the 10 mattresses produced. Rafauli told Insider that each bed takes over 600 hours to construct and is entirely handcrafted. "We overcame obstacles to ensure that Drake received the first ever manufactured."
At the time, he was napping on it and adored it. He has been quoted as saying, "When I sleep, I feel like I'm 'floating.'" Traditional Beaux-Arts architecture inspired Drake's 50,000-square-foot Toronto residence and it reportedly has a primary bedroom suite measuring 3,200 square feet.
"The bedroom is where I come to decompress from the world at the end of the night and where I open my eyes to seize the day," he told Architectural Digest. "The bed allows you to float, the shower allows you to escape and collect your thoughts, and the closet makes you want to converse with yourself as you dress."
Like other accomplished celebrities, Drake's net worth is an astounding amount that most of us could never hope to achieve in several lifetimes. Like many celebrities, he has spent considerable money making his residence unique and comfortable. 
His interior designer is a genius, creating one-of-a-kind, beautiful, and odd pieces for Drake's residence that are unavailable elsewhere. During his time on Degrassi, Drake began pursuing a vocation in music. Here's a little background on how he was able to afford this luxury: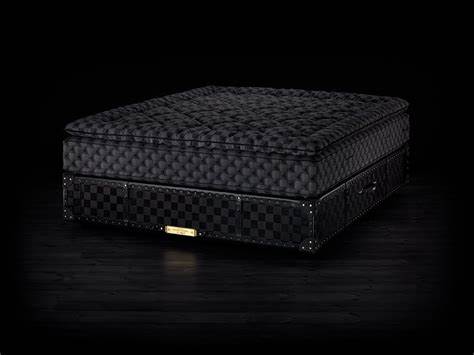 In 2006 and 2007, he released his first two mixtapes, and his first single was taken from his second mixtape, and the music video for the single "Replacement Girl" premiered on 106 & Park on BET. Drake released his debut studio album, "Thank Me Later," in 2010. 
The album topped the charts in Canada and the United States and was certified platinum. In 2011, he released his next album, which won the Grammy for Best Rap Album in 2013. Drake was quickly becoming an iconic musician. 
Drake has become one of the most remarkable musicians ever over the past decade. The publication of five full-length studio albums has broken a record previously held by The Beatles. 
Another Drake album, "Scorpion," had seven singles simultaneously reach the top 10 on Billboard's Hot 100, breaking the long-standing record of five by the legendary British group. The artist was also honored at the 2021 Billboard Music Awards, where he was presented with the prestigious Artist of the Decade award. 
He has spent his career breaking milestones held by Eminem, Madonna, and Michael Jackson, among other legendary musicians. You are correct in assuming that these record-breaking and absurd album sales result in a substantial bank account. 
Forbes estimated Drake's net worth for 2019 to be approximately $150 million. The 50,000 square feet of his Toronto estate are adorned with opulent furnishings and luxurious amenities such as an indoor regulation-size basketball court.