Bob Barker is an iconic American television personality best known for his decades-long tenure as the host of the popular game show "The Price Is Right." His charismatic presence, signature catchphrases, and dedication to animal rights activism have left an indelible mark on television history and social causes.
Content of this Article
Facts About Bob Barker
| | |
| --- | --- |
| Nationality | American |
| Estimated Net Worth | $70 million |
| Religion | Christian |
| Zodiac Sign | Sagittarius |
| Birthplace | Darrington, Washington |
| Birthday | December 12, 1923 |
Bob Barker's Appearance (Height, Hair, Eyes & More)
| | |
| --- | --- |
| Height | 185 cm |
| Weight | 175 lbs |
| Hair Color | Dark Brown/Gray |
| Eye Color | Dark Brown |
| Body Type | Slim |
| Sexual Orientation | Straight |
Bob Barker's Net Worth
During his impressive 35-year run on CBS's "The Price Is Right," Bob Barker became a symbol of daytime TV. He was good with money; his estimated net worth was $70 million. Plus, it's said that he earned a substantial yearly salary of around $10 million, especially in the later years of his career.
Bob Barker's Personal Life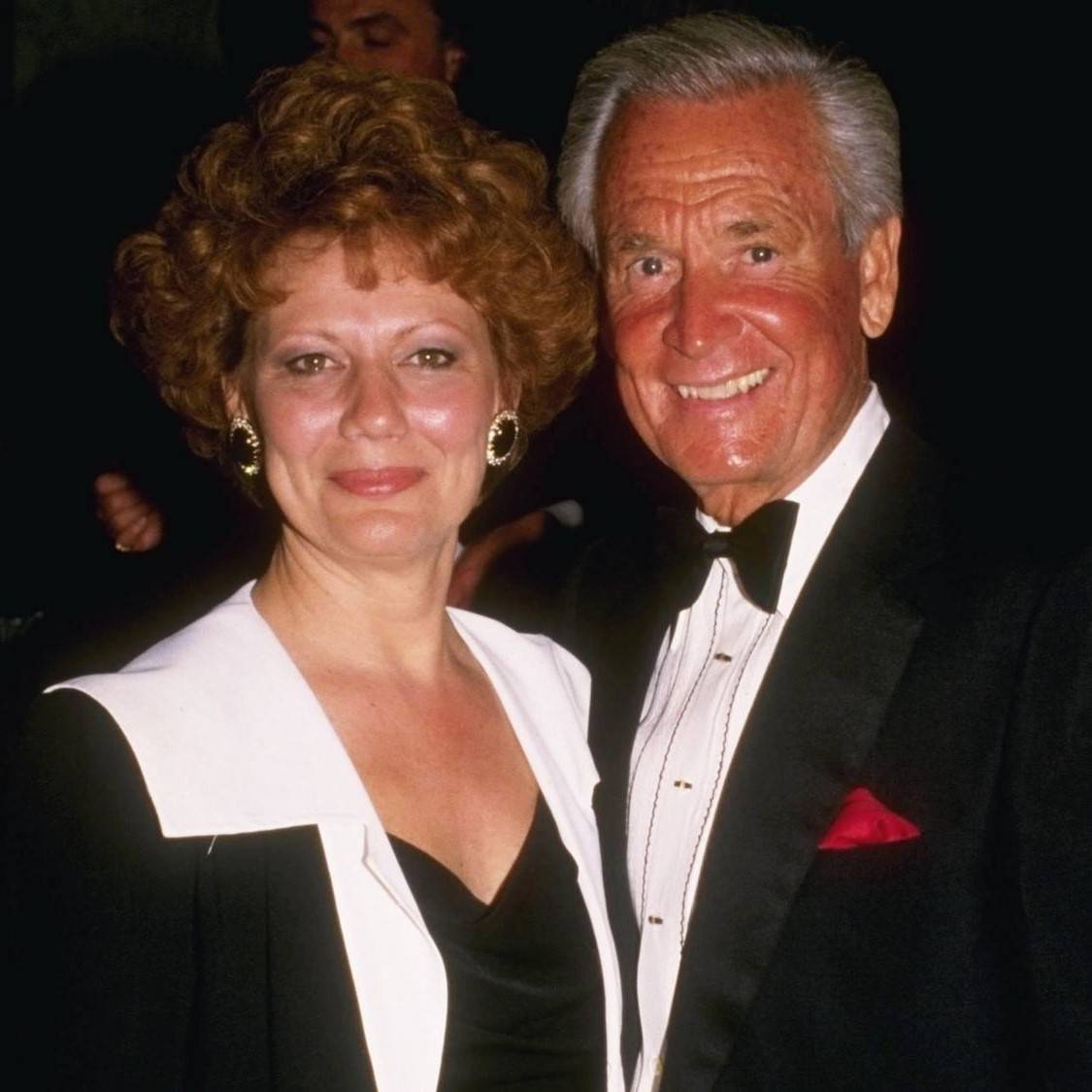 Bob Barker married Dorothy Jo Gideon from 1945 until she sadly died from lung cancer at 57 in 1981. After that, from 1983 until he passed away, he was in a long-term relationship with Nancy Burnet, an outspoken animal rights activist nearly 20 years younger than Barker. They made a mutual decision to never get married, and each lived in their own homes during their relationship. Barker didn't have any children with either of them. He explained that he saw his friends struggling with their relationships with their kids and felt he was too busy to raise a child properly.
Barker didn't eat meat; he was a vegetarian. His interest in animal rights had started before he met Burnet, but it became stronger during their relationship. In 1987, he asked the organizers of the Miss USA pageant to stop giving fur prizes, and when they said no, he quit as the host.
In 1994, Barker established the DJ&T Foundation, which has given millions of dollars to programs that neuter animals and has supported animal rescue centers and parks across the United States. In 2004, he generously donated $1 million to Columbia Law School to help advance the study of animal rights.
On September 16, 1999, Barker was in Washington, DC, to speak before Congress about a law to stop elephants from being part of traveling shows like circuses. While preparing for the speech, Barker noticed he was having trouble with his right hand. He went to George Washington University Hospital and discovered his left carotid artery was partly blocked. Barker had carotid endarterectomy surgery to clear the blockage, and it went so smoothly that he was back to work within a month.
Three years later, after recording the 30th-season finale of "The Price is Right," Barker faced two more health challenges. On May 30, 2002, while relaxing in the sun, he had a stroke and had to be hospitalized. Then, six weeks later, on July 11, he had prostate surgery. Both times, he was treated at George Washington University Hospital in Washington, DC, and both surgeries went well. Barker had a few minor cases of skin cancer because he used to tan a lot. He saw a dermatologist regularly to catch and remove any cancers early before they could seriously threaten his health.
On October 20, 2015, two police officers near Barker's home in the Los Angeles area witnessed him trip and fall on a sidewalk. Concerned for his well-being, they called for an ambulance. Barker was taken to Cedars-Sinai Medical Center, where he received stitches for a cut on his forehead and was then released. He also injured his left knee during the fall.
On June 19, 2017, Barker had a slip and bumped his head at home. His maid took him to the emergency room, where he was checked out and sent home. His representative said this incident wasn't as serious as his previous fall. In October and November 2018, Barker had to go to the hospital because of severe back pain. In January 2019, he had another fall, but this time it wasn't serious enough to require hospitalization.
Barker's most recent public interview was in August 2021 with People magazine. In that interview, he talked about the 50th season of "The Price Is Right" that was coming up. On August 26, 2023, Barker passed away at his home in the Hollywood Hills at 99. He had been battling Alzheimer's for several years, a condition he and his publicists had kept private. His primary cause of death was Alzheimer's disease, and secondary causes included hypertension, hyperlipidemia, and hypothyroidism. He was laid to rest beside his wife at Forest Lawn Memorial Park in the Hollywood Hills.
Bob Barker's Early Life
Bob Barker was born on December 12, 1923, in Darrington, Washington. He grew up primarily on the Rosebud Indian Reservation in Mission, South Dakota. His mother, Matilda Valandra, was a schoolteacher, and his father, Byron John Barker, worked as a foreman on the electrical high line in Washington state.
Barker went to the grade school on the Rosebud Reservation, where his mother taught. Later, he received a basketball athletic scholarship to attend Drury College (now Drury University) in Springfield, Missouri. While at Drury, he became a member of the Epsilon Beta chapter of the Sigma Nu fraternity.
In 1943, during World War II, Barker joined the United States Navy Reserve intending to become a fighter pilot, although he didn't see combat. After the war, he returned to Drury to complete his education, graduating with top honors (summa cum laude) and earning a degree in economics.
Bob Barker's Career
While attending college at Drury, Bob Barker started his first job in the media field at KTTS-FM Radio in Springfield. In 1950, he moved to California to further his broadcasting career. He was allowed to host his radio show, "The Bob Barker Show," which aired from Burbank for the next six years.
During this time, Barker hosted an audience-participation radio show on KNX (AM) in Los Angeles. During one of these broadcasts, game show producer Ralph Edwards, looking for a new host to replace Jack Bailey on the daytime television version of his long-running show, "Truth or Consequences," heard Barker's voice and liked his style.
The Price Is Right
In early 1972, Mark Goodson and Bill Todman were pitching a modernized version of "The Price Is Right" to TV stations, and they had Dennis James in mind as the host. CBS showed interest in the show, but they had one condition: they wanted Bob Barker to be the host instead of James. Initially, Barker was hesitant to take on the role, so he suggested that he could host another upcoming CBS game show called "Jack Barry's The Joker's Wild" to make room for James on "The Price Is Right." However, CBS turned down this proposal.
On September 4, 1972, Barker started hosting the CBS revival of "The Price Is Right." Then, on October 31, 2006, he announced that he would retire from the show in June 2007. His final episode was taped on June 6, 2007, and aired twice on June 15. After his retirement, on October 15, 2007, Drew Carey took over as the show's host.
After retiring, Barker made three special appearances on "The Price is Right." His first return was on the episode broadcast on April 16, 2009, to promote his new autobiography, "Priceless Memories." During this visit, he joined the Showcase round at the show's end.
He made another guest appearance to celebrate his 90th birthday, which aired on December 12, 2013. During this episode, he did something he'd never done before on the show: he announced a contestant and presented one of the showcases. Barker's final surprise appearance was on April 1, 2015, as part of an April Fools' Day prank. He temporarily took Drew Carey's place in the show's intro, much to the audience's delight.
Bob Barker's Controversy
In 1994, a former model named Dian Parkinson filed a lawsuit against Bob Barker, accusing him of sexual harassment. This was in connection to a three-year affair they had while both were working on "The Price Is Right." Parkinson claimed she felt pressured to keep the affair secret, believing she might lose her job if she didn't comply. However, she later decided to drop the lawsuit, citing that the stress from the legal battle was harming her health.
In 1995, model Holly Hallstrom departed from "The Price Is Right" and later took legal action against Barker. She claimed that her dismissal wasn't primarily due to her documented 14-pound weight gain caused by medication. Instead, she alleged that Barker had wanted her to provide false information to the media about Dian Parkinson's lawsuit, and she refused to do so. In response, Barker countersued her for slander. However, Hallstrom ultimately succeeded in her case and received a settlement in 2005.
In October 2007, a CBS employee named Deborah Curling, who worked on "The Price Is Right," filed a lawsuit against CBS, Barker, and the show's producers. She claimed she felt compelled to resign after testifying against Barker in a wrongful termination lawsuit brought by a previous show producer. Curling stated that she was demoted to an unpleasant work environment backstage, eventually leading her to leave her position.
Additionally, Curling, who is black, alleged that the show's producers, including Barker, had fostered a hostile work environment where black employees and contestants faced discrimination. A few months later, Barker was removed from the lawsuit, and in September 2009, the case was dismissed. Curling's attorney mentioned that he intended to appeal the dismissal, but in January 2012, the California Court of Appeals upheld the dismissal.
Net Worth of Other Notable TV Hosts
Arsenio Hall's Net Worth
Arsenio Hall is a renowned American comedian, actor, and talk show host celebrated for his captivating presence on "The Arsenio Hall Show" from 1989 to 1994. Born in Cleveland, Ohio in 1956, Hall made his mark in the entertainment industry not only with his dynamic interviewing style and iconic "Woof, Woof, Woof!" chant but also through his acting roles, such as starring alongside Eddie Murphy in "Coming to America." Over the years, he has faced controversies, including a public feud with Jay Leno and a defamation lawsuit against Sinéad O'Connor. Beyond his career, Hall has made significant real estate investments, including purchasing a sprawling estate in Topanga, California, in 1990, which he later sold in 2022. As of 2023, Arsenio Hall's net worth stands at an impressive $20 million.
Conan O'Brien's Net Worth
Conan O'Brien is a renowned American comedian, television host, and writer, recognized for his distinctive humor and iconic red hair. He began his rise to fame with "Late Night with Conan O'Brien" and later hosted "The Tonight Show with Conan O'Brien." The article provides an extensive overview of Conan's life, delving into his early life in Brookline, Massachusetts, and charting his illustrious career journey—from his writing contributions to "Saturday Night Live" and "The Simpsons" to hosting late-night television shows and creating his own podcast. The piece also touches upon his personal life, including his marriage to Liza and their two children, his Irish Catholic heritage, and philanthropic efforts. Additionally, it highlights some controversies, notably the 2010 "Tonight Show" dispute with NBC. On the financial front, by the end of this comprehensive review, readers have a clear picture of Conan O'Brien's net worth, which stands at an impressive $200 million.