Conan O'Brien is an American comedian, writer, and television host known for his quick wit, self-deprecating humor, and distinctive red hair. O'Brien rose to fame as the host of "Late Night with Conan O'Brien" and later "The Tonight Show with Conan O'Brien." His unique brand of comedy, characterized by absurd sketches, offbeat humor, and a penchant for interacting with his audience, earned him a dedicated fan base.
Content of this Article
Facts About Conan O'Brien
| | |
| --- | --- |
| Nationality | American |
| Estimated Net Worth | $200 million |
| Religion | Irish Catholic |
| Zodiac Sign | Aries |
| Birthplace | Brookline, Massachusetts |
| Birthday | April 18, 1963 |
Conan O'Brien's Appearance (Height, Hair, Eyes & More)
| | |
| --- | --- |
| Height | 193 cm |
| Weight | 178 lbs |
| Hair Color | Red/Dark Orange |
| Eye Color | Hazel |
| Body Type | Average |
| Sexual Orientation | Straight |
Conan O'Brien's Net Worth
Conan O'Brien, the famous comedian and late-night talk show host, has accumulated a substantial net worth of $200 million. He's been a prominent figure in the entertainment industry for nearly three decades.
Conan's journey in late-night television began with a stint at NBC, where he hosted various versions of his comedy talk show from 1993 to 2010. Following his NBC run, he took his talents to TBS, where he continued to entertain viewers from 2010 to 2020. At TBS, Conan earned a hefty annual salary of $12 million.
Conan O'Brien's Personal Life
Conan O'Brien and Elizabeth Ann, nicknamed "Liza," first crossed paths in 2000 when she appeared on his show, "Late Night with Conan O'Brien." After getting to know each other, they started dating and continued to do so for nearly a year and a half. In 2002, they tied the knot in Liza's hometown of Seattle. The couple welcomed their first child, a daughter named Neve, in 2003 and later had a son named Beckett in 2005.
O'Brien proudly embraces his Irish Catholic roots. On a 2009 episode of "Inside the Actors Studio," he once mentioned that his family has Irish ancestry on both sides dating back to the 1850s. Moreover, he co-founded the anti-hunger organization called "Labels Are For Jars" alongside his friend Father Paul B. O'Brien, who was also his former Harvard dormmate.
In addition, he played a role in establishing the Cor Unum meal center in Lawrence, Massachusetts, in 2006. On October 21, 2011, O'Brien became an ordained minister through the Universal Life Church Monastery. This allowed him to officiate a same-sex wedding in New York, one of the few states where gay marriage was legal.
Conan O'Brien's Early Life
Conan O'Brien was born in Brookline, Massachusetts on April 18, 1963. His father, Thomas Francis O'Brien, is a doctor and teaches medicine at Harvard Medical School, focusing on epidemiology. His mother, Ruth O'Brien (formerly Reardon), is a retired lawyer who used to be a partner at the Boston law firm Ropes & Gray. O'Brien also has three brothers and two sisters.
O'Brien went to Brookline High School, where he was managing editor for the school newspaper, The Sagamore, at the time. During high school, he interned for Congressmen Robert Drinan and Barney Frank. In his senior year, he achieved recognition by winning the National Council of Teachers of English writing contest with his short story titled "To Bury the Living."
Following graduating as valedictorian in 1981, O'Brien began his journey at Harvard University. During his first year, he resided in Holworthy Hall alongside future businessman Luis Ubiñas and two other roommates. In his remaining upper-class years, he called Mather House his home. O'Brien pursued a major in History & Literature, and in 1985, he proudly earned his Bachelor of Arts degree with high honors, graduating magna cum laude.
Conan O'Brien's Career
After completing his studies at Harvard, Conan O'Brien traveled to Los Angeles. There, he joined the writing team for HBO's sketch comedy show "Not Necessarily the News." He also worked as a writer for the short-lived program "The Wilton North Report." During his two-year stint on that show, he frequently showcased his comedic talents by performing with improvisational groups, including "The Groundlings."
Saturday Night Live
In January 1988, Lorne Michaels, the executive producer of "Saturday Night Live," brought Conan O'Brien on board as a writer. Throughout his three-year tenure at "SNL," O'Brien penned memorable recurring sketches, including "Mr. Short-Term Memory" and "The Girl Watchers." Tom Hanks and Jon Lovitz first brought the latter sketch to life.
The Simpson
In 1991, Mike Reiss and Al Jean, who ran the animated sitcom "The Simpsons," reached out to O'Brien and offered him a job. He was among the first hires after the show's initial team. O'Brien served as a writer and producer for "The Simpsons" from 1991 to 1993.
Late Night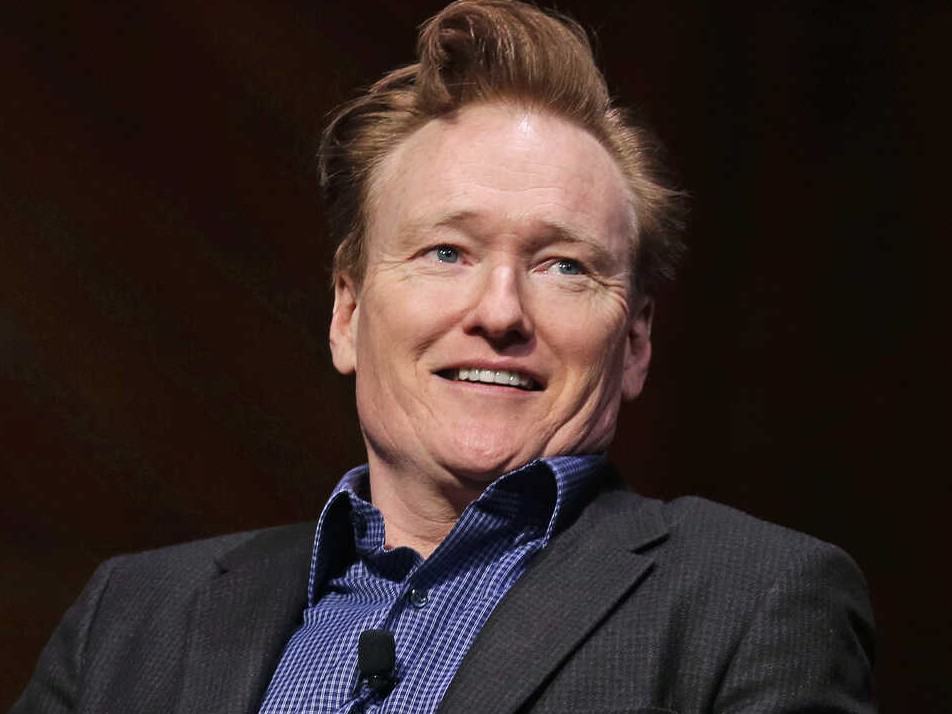 "Late Night with Conan O'Brien" debuted on September 13, 1993, broadcasting from Studio 6A at 30 Rockefeller Plaza in New York City. However, it faced a rough start with unfavorable reviews from contemporary critics. This initial reception wasn't entirely unexpected because O'Brien was relatively unknown to the general public.
Over time, though, "Late Night Under O'Brien" began slowly and steadily gaining commercial and critical success. O'Brien's audience, mainly young males, started to grow consistently. The show even outperformed its competitors in the ratings and continued to do so for an impressive 15 seasons.
The Tonight Show
In 2004, as part of a new contract negotiated with NBC, it was decided that Conan O'Brien would fulfill his lifelong dream by taking over "The Tonight Show" from Jay Leno in 2009. However, on January 21, 2010, it was announced that Conan had agreed with NBC to depart "The Tonight Show" the following day.
Conan
Conan O'Brien announced he would host a new show on the cable station TBS. This show, "Conan," debuted on November 8, 2010, airing from Monday through Thursday at 11:00 p.m. ET/10:00 p.m. CT. In 2014, TBS extended the show's run through 2018; in 2017, they extended it through 2022.
Conan O'Brien Needs a Friend
In 2018, Conan  O'Brien's production company, Team Coco, joined forces with Earwolf to kick off his weekly podcast "Conan O'Brien Needs a Friend." This podcast premiered on November 18, 2018, with Will Ferrell as the inaugural guest.
Conan O'Brien's Controversy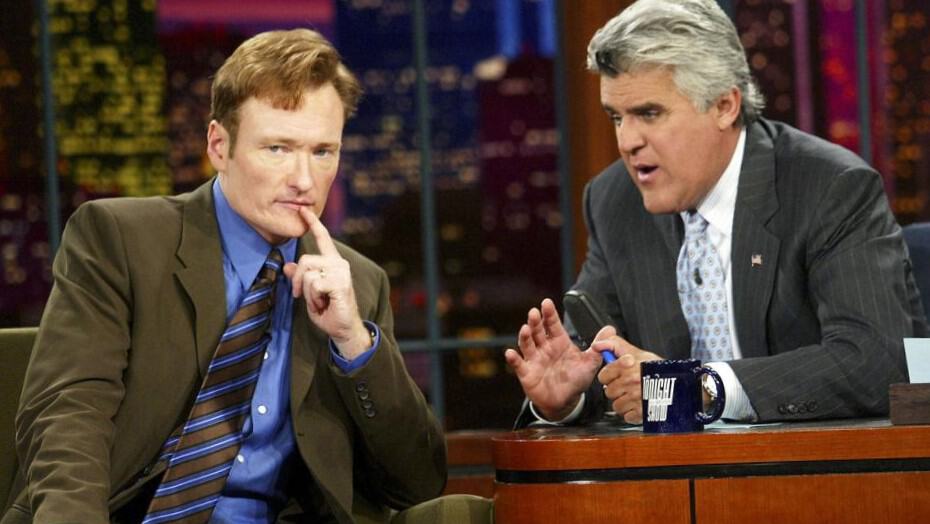 The 2010 "Tonight Show" conflict was an NBC media and public relations dispute. It involved two of the network's late-night talk show hosts, O'Brien and Leno, and revolved around the timeslot and hosting responsibilities for the long-established show, "The Tonight Show."
"The Tonight Show with Conan O'Brien" and "The Jay Leno Show" initially struggled with low ratings, and NBC's local affiliates expressed concerns about a drop in viewership. To address this, NBCUniversal CEO Jeff Zucker, NBC chairman Jeff Gaspin, and executive Rick Ludwin devised a solution: they moved Leno back to his original 11:35 p.m. ET time slot. They pushed O'Brien's show half an hour later to 12:05 a.m. ET.
O'Brien and his team were deeply disappointed and angry about the proposed changes. Tensions escalated when it became evident that O'Brien wouldn't accept these alterations. Although the changes didn't violate either host's contract, they triggered a public outcry and led to public demonstrations, mainly in support of O'Brien.
O'Brien's public declaration that he wouldn't be part of what he called the "destruction" of "The Tonight Show" sparked negotiations with NBC for a settlement. In the end, O'Brien and his team were paid $45 million (approximately equivalent to $60 million in 2022) to leave the network, and his last "Tonight Show" episode aired on January 22, 2010.
Conan O'Brien's Real Estate
In 2009, Conan O'Brien bought a $10.5-million mansion in Brentwood, Los Angeles, California, preparing to move from New York City to host "The Tonight Show" at Universal Studios Hollywood. As a running joke, he even brought his 1992 Ford Taurus SHO to California, showing it off on the first episodes of "The Tonight Show" and "Conan."
In 2016, O'Brien acquired an oceanfront property in Carpinteria, California. However, in July 2022, he put this house up for sale with an asking price of $16.5 million.
Net Worth of Other Notable TV Hosts
Carson Daly's Net Worth
Carson Daly, a celebrated figure in the American media landscape, began his journey to fame as an MTV VJ and later became known for hosting shows like "Total Request Live" (TRL), "Last Call with Carson Daly," and the popular reality music competition, "The Voice." Born in Santa Monica, California, in 1973, Daly has faced personal and professional challenges, including controversies, but his enduring career in broadcasting and his savvy real estate investments, which are estimated to be worth around $20 million, have contributed significantly to Carson Daly's net worth of approximately $40 million.
Dick Cavett's Net Worth
Dick Cavett is a celebrated American television personality, renowned for his unique interviewing style and captivating presence on "The Dick Cavett Show." Rising to fame in the 1960s and 1970s, he made a mark with in-depth conversations with prominent figures from various fields, including entertainment, politics, and culture. Beyond his success on television, Cavett's life is dotted with intriguing details: from his Nebraska roots, his encounters with famed personalities during his stint on "The Tonight Show," to his candid discussions about personal challenges with clinical depression. Furthermore, his real estate investments, particularly in Montauk, Long Island, contributed considerably to Dick Cavett's net worth, which is estimated at around $60 million as of 2023.