Chelsea Handler is a well-known American comedian, actress, author, and television host. She gained prominence for her witty and irreverent humor. Handler is best known for hosting the late-night talk show "Chelsea Lately" on E! and for her candid and often controversial comedic style. Beyond her television career, she has authored several books, including bestsellers like "My Horizontal Life" and "Are You There, Vodka? It's Me, Chelsea."
Content of This Article
Chelsea Handler's Appearance (Height, Hair, Eyes & More)
Height
5 ft 6 in

1.68 m

Weight
126 pounds

57 kg

Hair Color
Golden Blonde
Eye Color
Chocolate Brown
Body Type
Slim
Sexual Orientation
Straight
Facts About Chelsea Handler
| | |
| --- | --- |
| Nationality | American |
| Estimated Net Worth | $35 million |
| Religion | Jewish/Mormon |
| Zodiac Sign | Pisces |
| Birthplace | Livingston, New Jersey |
| Birthday | February 25, 1975 |
Chelsea Handler's Net Worth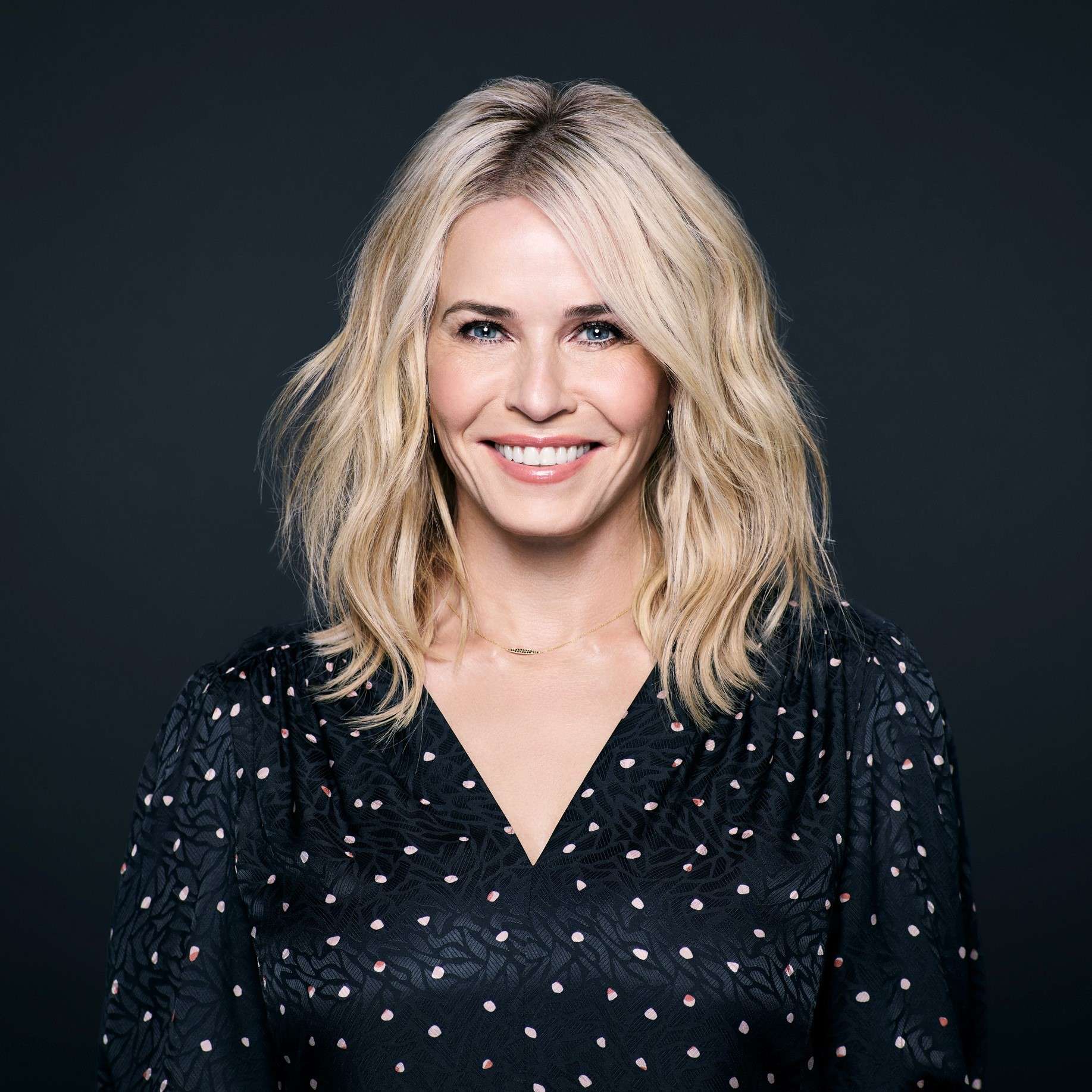 As of 2023, Chelsea Handler's net worth is approximately $35 million. Handler is famous for hosting the "Chelsea Lately" talk show and her Netflix series. She reportedly earns $10 million annually as a Netflix talk show host. In 2012, Time Magazine recognized Handler as one of the world's 100 most influential people.
Early Life
Chelsea Joy Handler was born in Livingston, New Jersey, on February 25, 1975. She was the youngest of six children. Her mother, Rita (formerly Stoecker), was a homemaker, and her father, Seymour Handler, worked as a used car dealer. Handler's father was of Ashkenazi Jewish heritage, while her mother, originally from Germany, had converted to Mormonism after moving to the United States in 1958.
Handler has two sisters and three brothers. Her eldest brother, Chet, died at 21 in a hiking accident at Grand Teton National Park in Wyoming. When she was 19, Handler moved from New Jersey to Los Angeles. She settled in her aunt's house in Bel Air and started pursuing acting. To support herself, she worked as a waitress.
Education
Chelsea Handler went to Livingston High School. She wasn't too keen on being a student there and had issues with what she saw as an unfavorable "student-teacher-asshole ratio."
Chelsea Handler's Husband and Family
In 2006, Chelsea Handler started a relationship with Ted Harbert, who was in charge of E! as the former CEO of Comcast. However, on January 25, 2010, Handler announced on her late-night talk show that she had ended her relationship with Harbert.
Handler had a short-lived romance with rapper 50 Cent around 2011. Then, on October 3, 2013, she officially announced her split from hotelier Andre Balazs during an episode of her talk show, "Chelsea Lately." The two had been in an on-and-off relationship for two years before the breakup.
Handler and comedian Jo Koy made their relationship official by posting on Instagram On September 27, 2021. However, they eventually broke up.
Chelsea Handler's Career
The Chelsea Handler Show
In April 2006, Chelsea Handler kicked off her hosting duties for "The Chelsea Handler Show" on E!. This show ran for two seasons and had a fun mix of skits that poked fun at various aspects of the entertainment industry, celebrities, television, senior citizens, and even Handler herself.
Initially, the program was planned for just eight episodes, airing from April 21 to June 9. However, it gained popularity, leading to an additional four episodes starting on August 11, resulting in 12 episodes for the season. "The Chelsea Handler Show" eventually ended on September 8, 2006.
Chelsea Lately
In July 2007, Chelsea Handler started headlining her late-night comedy series "Chelsea Lately" on E!. The show became quite popular, drawing in over half a million viewers and generating YouTube clips with over a million views. "Chelsea Lately" aired on weekdays and was available on the E! Network in the United States, Canada, the UK, Australia, Germany, and New Zealand. After running for over 1,000 episodes, "Chelsea Lately" concluded, with the final episode airing on August 26, 2014.
The show had a spinoff called "After Lately," a mockumentary. This series focused on the cast members, writers, crew, guests, and even the "hangers-on" of "Chelsea Lately." They often argued about trivial issues and competed for airtime on the show.
"After Lately" made its debut on E! on March 6, 2011, and featured guest appearances from stars like Reese Witherspoon, Jennifer Aniston, Jay Leno, Tori Spelling, Jenny McCarthy, Sharon Osbourne, Dave Grohl, Johnny Knoxville, and Jane Fonda.
Are You There, Chelsea?
"Are You There, Chelsea?" was an NBC sitcom adapted from Chelsea Handler's best-selling book from 2008, "Are You There, Vodka? It's Me, Chelsea." The show aired from January 11 to March 28, 2012, but it was canceled by the network on May 11, 2012, after just one season.
In the series, Laura Prepon took on the role of Chelsea Newman, a cocktail waitress. Handler herself portrayed Chelsea's sister Sloane, who had transformed into a born-again Christian. Sloane was married, conservative, and a new mom, making her different from her carefree sister.
The creators and executive producers of the show were Dottie Zicklin and Julie Larson. Handler also served as an executive producer alongside Tom Werner, Mike Clements, and Tom Brunelle.
Netflix
In 2016, Chelsea Handler created a documentary series for Netflix called "Chelsea Does." Four episodes explored marriage, Silicon Valley, racism, and drugs.
In May 2016, she also started hosting a new Netflix original comedy talk show, "Chelsea." The show's first season was streamed weekly on Wednesdays, Thursdays, and Fridays. The second season, however, was released every Friday.
In October 2017, Handler announced that the show would end after its second season. She expressed her desire to shift her focus toward activism.
In August 2018, Handler shared that she had started working on a Netflix documentary. This documentary aimed to explore the idea of white privilege and how it had influenced the course of her own life. It was named "Hello, Privilege. It's Me, Chelsea" and was eventually released in September 2019.
Production Work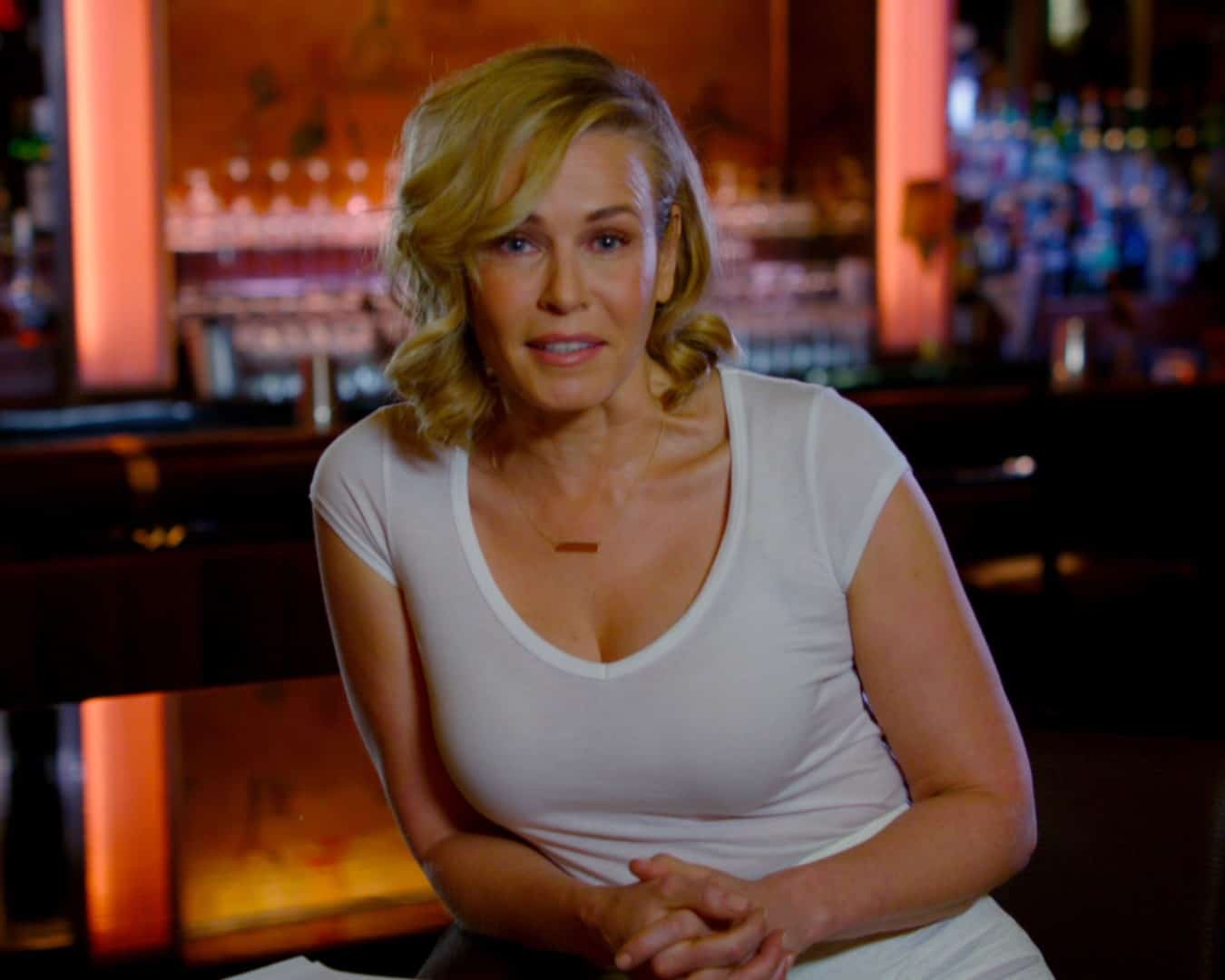 In 2010, Chelsea Handler and Tom Brunelle took on producer roles for "Pretty Wild," a reality series focused on the Neiers sisters. The series was produced by Handler's production company, Borderline Amazing Productions, in collaboration with New Wave Entertainment. Unfortunately, the show was canceled after just one season.
Handler has taken on the role of executive producer for various talk shows in addition to her own. In 2012, she served as an executive producer, working through Borderline Amazing for a weekly half-hour talk show on E! hosted by Whitney Cummings. The show "Love You, Mean It With Whitney Cummings" premiered in November 2012 but unfortunately got canceled after just four months, in February 2013. During the same year, Handler also produced Ross Mathews's new talk show on E!, "Hello Ross."
Books
Chelsea Handler has authored six books, all of which have achieved the #1 spot on the New York Times Best Seller List. Her debut book, "My Horizontal Life: A Collection of One-Night Stands" (2005), candidly recounts her various sexual experiences over the years.
Her second book, "Are You There, Vodka? It's Me, Chelsea" (2008), a collection of humorous essays, reached the top of The New York Times Nonfiction Best Seller List on May 11, 2008, with a print run exceeding 350,000 copies.
Handler embarked on a nationwide tour to promote her third book, "Chelsea Chelsea Bang Bang," which was released on March 9, 2010. This book also won the Number 1 spot on The New York Times Nonfiction Hardback Bestseller list for March 21, 2010.
On November 15, 2010, it was revealed that Handler's publishers had granted her a unique label, Borderline Amazing/A Chelsea Handler Book. She signed a three-book deal with the imprint as part of this arrangement.
The first book in this series was titled "Lies That Chelsea Handler Told Me," it featured stories from her coworkers and family members sharing their experiences with Handler. This book was published in May 2011 and quickly climbed to the top of the bestseller list.
In early 2014, Handler published her fifth book, "Uganda Be Kidding Me," which held the number one spot on The New York Times Best Seller list for two consecutive weeks. Later that same year, in June, Handler performed a stand-up comedy show titled "Uganda Be Kidding Me: Live." This live performance was subsequently made available on Netflix in October 2014.
In April 2019, Handler released her first memoir, "Life Will Be the Death of Me," published by Penguin Random House. This memoir quickly climbed to the number one position on The New York Times Bestsellers List. The book revolves around her personal journey of self-discovery throughout the year. To support the memoir, Handler embarked on a comedy tour. In September 2019, Universal TV acquired the rights to turn the book into a television series.
Chelsea Handler's Real Estate
In 2010, Chelsea Handler purchased a house above the Bel-Air Country Club in Los Angeles for $6 million. The house boasts 5,572 square feet of space, featuring six bedrooms and seven bathrooms. It includes two family rooms, a den with a fireplace and a flat-screen TV, and unique glass panels that slide into the walls, seamlessly connecting the room to the backyard. The kitchen has matte black countertops, white cabinets, a pantry, and high-end appliances. Additionally, there's a fully equipped exercise room in the house.
Outside, the property offers a 50-foot heated swimming pool with an attached spa, an outdoor fireplace, various outdoor terraces, and a built-in barbecue area with a flat-screen TV.
In 2018, Handler listed the house for sale at $11.5 million but couldn't find a buyer. Subsequently, she took it off the market and relisted it in January 2019 at a slightly reduced price of $10.95 million. In March 2021, she accepted an offer of $10.4 million for the property.
Later, in November 2021, Handler purchased a new home in Los Angeles's Brentwood neighborhood for $5.8 million from "Curb Your Enthusiasm" star Cheryl Hines.
Net Worth of Other Notable TV Hosts
Bob Barker's Net Worth
Bob Barker, a renowned American television personality, has left an indelible mark on television history, primarily through his extensive hosting role on the popular game show "The Price Is Right." Born on December 12, 1923, in Darrington, Washington, Barker began his career in broadcasting at KTTS-FM Radio while attending college in Springfield. His charismatic appeal eventually led him to host CBS's revival of "The Price Is Right" from 1972 to 2007. Besides his contributions to television, Barker was a fervent animal rights activist, exemplified through various endeavors such as the establishment of the DJ&T Foundation. However, his career was not without controversy, as he faced multiple lawsuits related to allegations of sexual harassment and workplace discrimination. Despite these challenges, Barker remained a beloved figure until his passing in 2023, with Alzheimer's disease as a significant factor. Reflecting on his successful career in television and his various other ventures, Bob Barker's net worth was estimated to be $70 million.
David Letterman's Net Worth
David Letterman, a renowned American television personality and comedian, has been a significant figure in late-night entertainment. Originating from Indianapolis, Indiana, he first captured audiences with his unique comedic style on "Late Night with David Letterman" on NBC and later on CBS's "The Late Show with David Letterman." Over his decades-long career, he's had his share of personal and professional ups and downs, from marital issues to controversies with staff members. Moreover, his ventures haven't been limited to television; Letterman has amassed a considerable real estate portfolio, including properties in Westchester County, Martha's Vineyard, and St. Barth's. As of 2023, David Letterman's net worth is estimated at around $400 million.