Craig Ferguson is a Scottish-American comedian, actor, writer, and television host known for his witty humor and charismatic presence. He gained widespread recognition as the host of "The Late Late Show with Craig Ferguson," where his unique and unscripted interviewing style made him a beloved figure on late-night television. Beyond his hosting duties, Ferguson has also ventured into stand-up comedy, acting, and writing, leaving an indelible mark on the entertainment industry.
Content of This Article
Craig Ferguson's Appearance (Height, Hair, Eyes & More)
Height
6 ft 2 in

1.8 m

Weight
190 pounds

86 kg

Hair Color
Salt and Pepper
Eye Color
Blue
Body Type
Average
Sexual Orientation
Straight
Facts About Craig Ferguson
| | |
| --- | --- |
| Nationality | Scottish/American |
| Estimated Net Worth | $30 million |
| Religion | NA |
| Zodiac Sign | Taurus |
| Birthplace | Springburn, Glasgow, United Kingdom |
| Birthday | May 17, 1962 |
Craig Ferguson's Net Worth
As of 2023, Craig Ferguson's net worth is approximately $30 million. Ferguson is best known for being the former host of the "Late Late Show with Craig Ferguson," a late-night talk show that received Emmy and Peabody Awards and aired on CBS. During his time as the show's host, Ferguson made an impressive annual salary of $8.5 million at the height of his career.
Early Life
Craig Ferguson was born on May 17, 1962, at Stobhill Hospital in Glasgow's Springburn community district. His parents were Robert, who worked at the post office and was a Scottish Nationalist, and Janet, a primary school teacher. When Ferguson was just six months old, his family relocated from their flat in Springburn to a house in the New Town of Cumbernauld, where he spent his childhood.
Ferguson has two sisters, one older and one younger, and one older brother. His younger sister, Lynn Ferguson Tweddle, is also involved in comedy, presenting, and acting. She even lent her voice to Mac in the 2000 stop-motion animation movie "Chicken Run." Tweddle was also a writer on "The Late Late Show" until July 2011.
Education
Craig Ferguson went to Muirfield Primary School and later attended Cumbernauld High School. When he reached the age of 16, he left high school to start an apprenticeship as an electronics technician at a local factory operated by the American company Burroughs Corporation.
When he was 13, Ferguson made his first trip to the United States to visit an uncle living on Long Island, near New York City. Then, in 1983, he relocated to New York City, where he initially worked in construction in the Harlem area. Afterward, he became a bouncer at the nightclub Save the Robots before eventually returning to Scotland.
Craig Ferguson's Wife and Family
Craig Ferguson has been married three times and gone through two divorces. His first marriage was to Anne Hogarth from 1983 to 1986, and they resided in New York then. His second marriage was to Sascha Corwin, the founder of SpySchool in Los Angeles, with whom he had a child born in 2001. They shared custody of their child and lived near each other in the Hollywood Hills.
In 2008, Ferguson married art dealer Megan Wallace-Cunningham in a private ceremony on her family's farm in Chester, Vermont. They have a son named Liam together, who was born in 2011.
Craig Ferguson's Career
Craig Ferguson's journey in entertainment began during his teenage years when he played the drums for Glasgow punk bands like "Night Creatures" and "Exposure." He briefly joined the post-punk band Ana Hausen, which released a single on Human Records in 1981. After that, he became part of a punk group called "The Bastards from Hell," later renamed "Dreamboys." Fronted by vocalist Peter Capaldi, this band performed regularly in Glasgow from 1980 to 1982. It was Capaldi who inspired Ferguson to explore comedy. At 18, he also worked as a session musician and played the drums for Nico during a few of her Scotland tour gigs.
In November 1994, Ferguson moved to Los Angeles after his future agent, Rick Siegel, spotted him during the Edinburgh Festival and suggested he try his luck in America. His debut role in the United States was as Logan McDonough, a baker, in the short-lived 1995 ABC comedy series called "Maybe This Time," alongside Betty White and Marie Osmond. However, his big break in the U.S. came when he landed the role of Mr. Wick, the title character's boss, on "The Drew Carey Show."
The Late Late Show with Craig Ferguson
In December 2004, it was announced that Craig Ferguson would take over as the host of CBS's "The Late Late Show," succeeding Craig Kilborn. His first episode as the regular host aired on January 3, 2005. What made his show unique was the absence of traditional "human" sidekicks like Ed McMahon on "The Tonight Show with Johnny Carson."
Instead, he had a remotely operated robot skeleton named Geoff Peterson, and in 2010, two silent performers dressed as a pantomime horse were added to the mix. Ferguson's monologues were delivered up close to the camera, in contrast to the more distant style employed by Johnny Carson on "The Tonight Show."
On April 28, 2014, Ferguson announced that he would be leaving "The Late Late Show" by the end of that year. His final episode aired on December 19. Initially, his contract was supposed to end in June 2014, but an extension of six months was agreed upon to allow for a smoother transition and to give CBS more time to find a new host. Ferguson reportedly received $5 million as part of his contract because he wasn't chosen as the replacement for David Letterman on the "Late Show."
Celebrity Name Game
In October 2013, it was revealed that Craig Ferguson would be the host of the syndicated game show "Celebrity Name Game," produced by Coquette Productions and set to debut in late 2014. Ferguson's involvement in the project started in 2011 when it was initially pitched as a CBS primetime series.
Ferguson received Daytime Emmy Awards for Outstanding Game Show Host for "Celebrity Name Game" in 2015 and 2016. On December 2, 2016, it was announced that the series would conclude after three seasons.
Join or Die with Craig Ferguson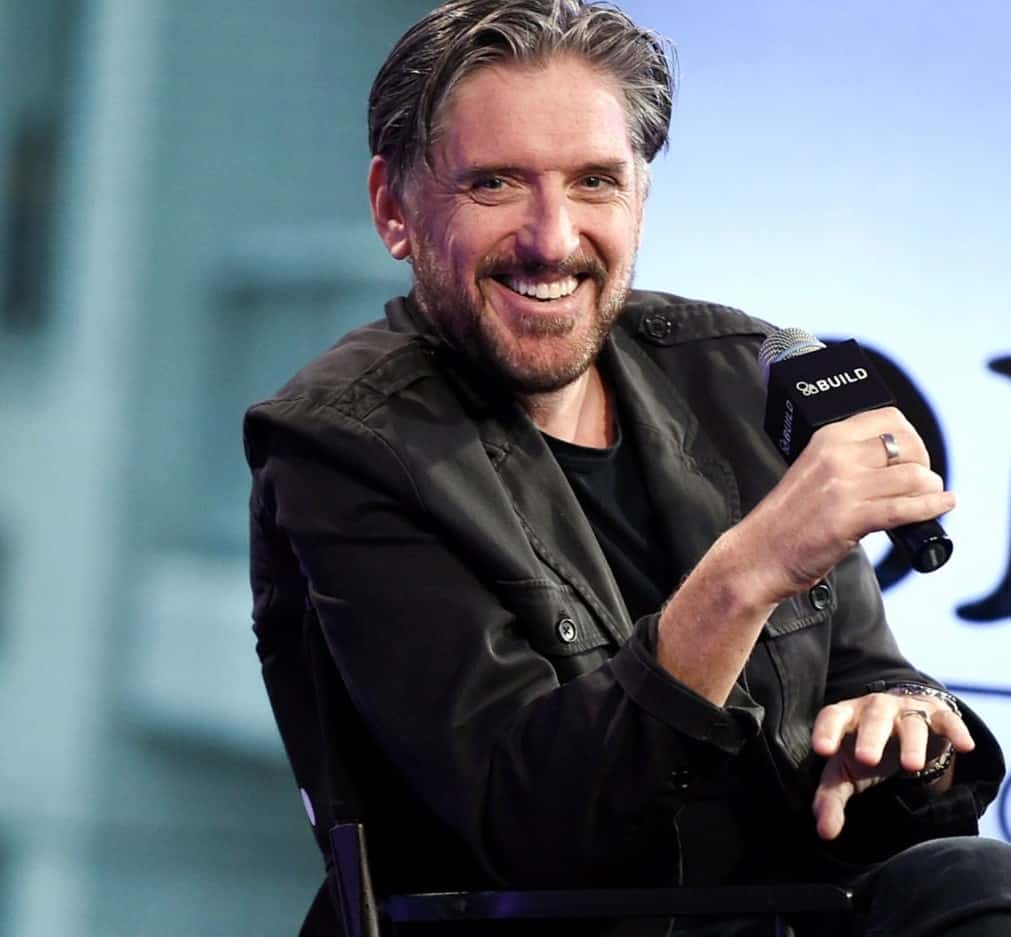 On February 18, 2016, Craig Ferguson started hosting a historical talk show called "Join or Die with Craig Ferguson" on History. The show's title is a nod to a political cartoon by Benjamin Franklin published in the Pennsylvania Gazette on May 9, 1754, which Ferguson had tattooed on his forearm after becoming a U.S. citizen.
In each episode, Ferguson and a panel of three comedians and historians discuss various topics, such as the most ill-fated presidential campaign, the most significant Founding Father, and the most remarkable invention. The show encourages viewers to share their opinions via Twitter.
The Hustler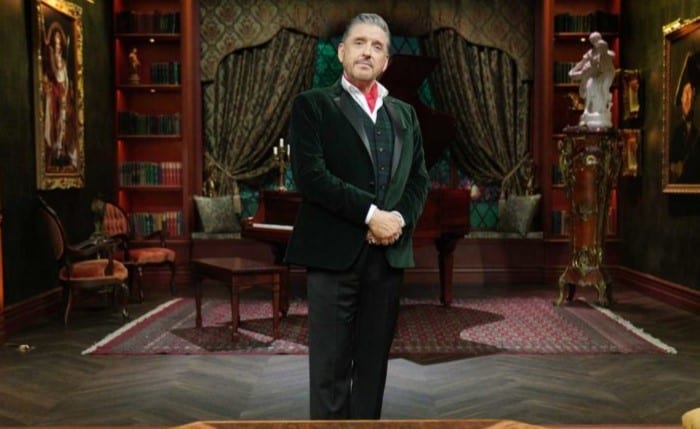 From January 2021 to April 2022, Craig Ferguson hosted the American game show "The Hustler" on ABC. Five contestants work together in this show to accumulate a cash prize by correctly answering Ferguson's trivia questions. However, there's a twist: one of the contestants is secretly chosen as the "Hustler" before the game begins and is given all the answers to the questions in advance.
The show first premiered on January 4, 2021, and later moved to its regular time slot on January 7, 2021, airing on Thursdays at 10 p.m. However, it was reported in April 2022 that the series had been canceled after airing 19 episodes across two seasons.
Net Worth of Other Notable TV Hosts
Chelsea Handler's Net Worth
Chelsea Handler, a renowned American comedian, actress, author, and television host, has built a reputation for her sharp and audacious humor. Celebrated for hosting the late-night talk show "Chelsea Lately" on E! and her distinctive comedic approach, Handler has been a dominant figure in the entertainment industry. Besides her television endeavors, she has penned multiple books, with titles like "My Horizontal Life" and "Are You There, Vodka? It's Me, Chelsea" becoming bestsellers. As of 2023, Chelsea Handler's net worth stands at approximately $35 million.
Dick Clark's Net Worth
Dick Clark was an eminent American television host and producer, celebrated for his role on "American Bandstand" and known as "America's Oldest Teenager" due to his enduring impact on music and culture. Born in Bronxville, New York, in 1929, he began his career in radio and eventually transitioned to television, hosting numerous shows like "Dick Clark's New Year's Rockin' Eve" and various game shows like "The $10,000 Pyramid." Additionally, Clark held significant investments in the music industry, which became controversial and led him to testify in the 1960 Payola hearings, where he disclosed his financial interests in multiple record companies. Despite controversies, he remained a beloved figure in American entertainment. His influence spanned several decades, and at the time of his death in 2012, Dick Clark's net worth stood at an impressive $200 million.