Tom Bergeron is an American television personality who has charmed audiences for decades with his wit, charisma, and engaging presence. Bergeron is best known for being the generous host of popular television shows, including "Dancing with the Stars" and "America's Funniest Home Videos." With his quick humor and warm demeanor, Bergeron has made a lasting impact on the television industry and has been a staple in viewers' living rooms across the United States.
Content of This Article
Tom Bergeron's Appearance (Height, Hair, Eyes & More)
Height
5 ft 9 in

1.75 m

Weight
165 pounds

75 kg

Hair Color
Dark Brown/Gray
Eye Color
Dark Brown
Body Type
Average
Sexual Orientation
Straight
Facts About Tom Bergeron
| | |
| --- | --- |
| Nationality | American |
| Estimated Net Worth | $14 million |
| Religion | NA |
| Zodiac Sign | Taurus |
| Birthplace | Haverhill, Massachusetts |
| Birthday | May 6, 1955 |
Tom Bergeron's Net Worth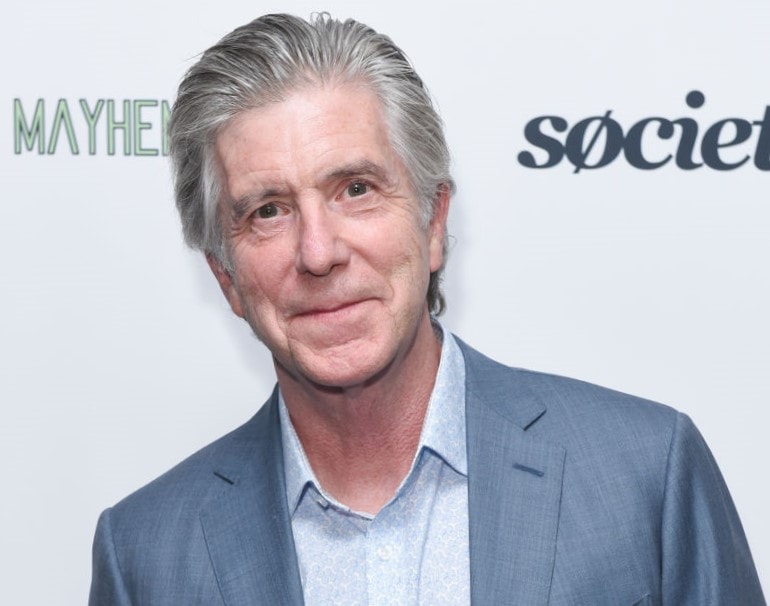 As of 2023, Tom Bergeron's net worth is approximately $14 million. Bergeron became famous for hosting "Hollywood Squares" and "America's Funniest Home Videos." When he hosted "Dancing with the Stars" on ABC, he made $150,000 for each episode at the height of his career.
Early Life
Thomas Raymond Bergeron was born in Haverhill, Massachusetts, on May 6, 1955. His parents are Ray and Kay Bergeron, and he has a sister named Maureen Bergeron. Bergeron and his sister grew up in their hometown in Massachusetts. He is of French-Canadian and Irish heritage.
Education
Tom Bergeron graduated from Haverhill High School. During his time there, he held leadership roles as the student council president and served as the school newspaper editor. After high school, he continued his education at Northern Essex Community College, where he pursued his interest in theater.
Tom Bergeron's Wife and Family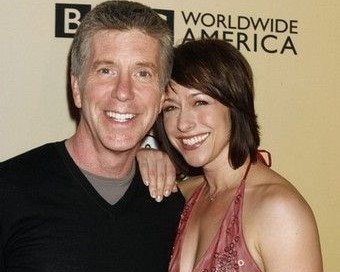 Tom Bergeron divides his time between two homes: one in Los Angeles, California, and the other in Greenwich, Connecticut, where he lives with his wife, Lois. Together, they have two daughters named Samantha and Jessica.
Tom Bergeron's Career
Early Career
Tom Bergeron's broadcasting career began as a disc jockey at the local radio station WHAV in his hometown of Haverhill, Massachusetts. In the early 1980s, he became a popular radio DJ in the Seacoast area of New Hampshire, specifically at Portsmouth's WHEB. He entertained listeners with comedy records, music, and unique interviews there. His growing popularity on the radio led to more opportunities in both television and radio.
One of Bergeron's initial television gigs was hosting a local game show called "Granite State Challenge" on New Hampshire Public Television, produced at NHPTV's central station, WENH-TV.
In February 1982, he moved to the Boston market and joined WBZ-TV as a versatile on-air personality. Initially, his roles at the station included contributing to "Evening Magazine" and hosting short informational and show preview segments called "4 Today" throughout WBZ's daytime schedule.
In 1984, Bergeron became the host of "Lottery Live," where he presented the nightly drawings for the Massachusetts State Lottery games. By January 1987, while still holding these roles, he took on the hosting duties for "People Are Talking," an early afternoon talk show that further increased his popularity.
During this time, Ron Cantera stepped in as the host of "4 Today" until it was discontinued in 1988, while Bergeron continued as the lottery host until the drawings moved to WNEV-TV in August 1987. Additionally, from 1987 to 1989, Bergeron served as the original host of WBZ's weekend morning teenage discussion series called "Rap-Around."
By the early 1990s, Bergeron had established himself as a prominent figure in Boston television. WBZ recognized his talents and featured him not only on television but also on WBZ Radio. He hosted a morning radio show called "The Tom Bergeron Show."
Even after the successful 13-year "People Are Talking" run ended in June 1993, Bergeron continued participating in WBZ-TV. He took on the roles of a commentator and lifestyle reporter for the station's extended hour-long noon newscast.
In early 1994, Bergeron briefly took on a morning hosting role at Boston's soft-rock station WMJX. This station was conveniently located near WBZ's studios, allowing him to balance his duties on the noon news easily.
Bergeron attributes part of his success as a TV personality to his consistent practice of Transcendental Meditation for over 35 years. He openly discussed his meditation routine on podcasts like "10 Percent Happier with Dan Harris" and "The Fifth Dimension: A Mindfulness Podcast."
Successful TV Works
Between 1994 and 1997, Tom Bergeron co-hosted a morning show called "Breakfast Time" on FX. The show later changed its name to "Fox After Breakfast" when it moved to the Fox Network. In 1997, Bergeron switched to ABC, where he became a guest host for "Good Morning America."
From 1998 to 2004, Bergeron took on the role of hosting "Hollywood Squares." He received a Daytime Emmy Award for Outstanding Game Show Host in 2000 for his performance in this role.
In February 2001, Bergeron took over as the host of the ABC series "America's Funniest Home Videos." However, in March 2014, Bergeron shared on Twitter that he would not continue hosting the show beyond season 25. His last episode as the host of "America's Funniest Home Videos" aired on May 17, 2015. Alfonso Ribeiro succeeded him.
In June 2005, Bergeron started hosting the reality series "Dancing with the Stars" on ABC. His role on the show earned him nine Primetime Emmy Award nominations for Outstanding Host for a Reality or Competition Program in 2012. On July 13, 2020, Bergeron made a Twitter announcement that he had been removed from the series just before its 29th season.
On September 20, 2008, Bergeron co-hosted the 60th Primetime Emmy Awards with Heidi Klum, Jeff Probst, Ryan Seacrest, and Howie Mandel. They were chosen as hosts because they were all nominated in the first-ever Outstanding Host for a Reality or Competition Program category.
In 2020, Bergeron took part in the third season of "The Masked Singer," performing under the disguise of "Taco."
Tom Bergeron's Real Estate
Tom Bergeron purchased his Calabasas home in 2005 for $1.99 million, and its current estimated value is approximately $3 million based on recent sales in the area. By 1990, he acquired his home in Old Greenwich, Connecticut, for $625,000. Today, this property is estimated to be worth around $1.6 million.
Net Worth of Other Notable TV Hosts
Stephen Colbert's Net Worth
Stephen Colbert is an iconic figure in American television and comedy, with a career spanning decades and diverse roles ranging from stand-up comedy to hosting major late-night TV shows. Born in Washington, D.C., Colbert grew up in South Carolina, faced personal tragedies in his early years, and navigated various challenges before finding his calling in comedy and acting. Over the years, he joined the ranks of revered comedians, especially after his satirical show, "The Colbert Report." Subsequently, he succeeded David Letterman as the host of "The Late Show" in 2015. Aside from his professional achievements, Colbert has had a robust personal life, being married since 1993 and raising three children. With a career marked by significant success, Stephen Colbert's net worth is estimated to be $75 million.
Tyra Banks' Net Worth
Tyra Banks, an iconic American supermodel and media mogul, has left an enduring imprint on the world of fashion and entertainment. With beginnings in the modeling industry, she not only became a sought-after face for leading brands but also shattered barriers by becoming the first Black woman to grace the cover of GQ and the Sports Illustrated Swimsuit Issue. Banks further expanded her influence by stepping into television as the creator and host of the globally acclaimed "America's Next Top Model" series and helming her own talk show. Apart from her on-screen successes, Banks ventured into the literary world, penned books, and even founded her cosmetics line. A keen businesswoman with a nose for investments, her forays into real estate and other ventures significantly boosted Tyra Banks' net worth to an impressive $90 million.