Tucker Swanson McNear Carlson is an American figure known for his conservative views. He's been a commentator, writer, and prominent online and television presence. From 2016 to 2023, he hosted the nightly political talk show "Tucker Carlson Tonight" on Fox News. After leaving Fox News, he hosts a show called "Tucker on X."
Content of this Article
Facts About Tucker Carlson
| | |
| --- | --- |
| Nationality | American |
| Estimated Net Worth | $30 million |
| Religion | Anglican/Episcopalian |
| Zodiac Sign | Taurus |
| Birthplace | San Francisco, California |
| Birthday | May 16, 1969 |
Tucker Carlson's Appearance (Height, Hair, Eyes & More)
| | |
| --- | --- |
| Height | 185 cm |
| Weight | NA |
| Hair Color | Light Brown |
| Eye Color | Blue |
| Body Type | Average |
| Sexual Orientation | Straight |
Tucker Carlson's Net Worth
Tucker Carlson was let go from Fox News on April 24, 2023. This happened just one week after Fox had to pay $787.5 million to settle a defamation lawsuit by Dominion Voting Systems. His departure sent surprise ripples throughout the media world. On May 9, 2023, Carlson announced that he would start a new show on Twitter. In making this choice, he decided not to claim the estimated $25 million that he was entitled to under his Fox News contract. When he left Fox News, Carlson had a net worth of $30 million.
Tucker Carlson's Personal Life
Tucker Carlson is married to Susan Thomson Carlson (birth name Andrews). They met at St. George's School, where she was the daughter of the school's headmaster and priest. They tied the knot in the school chapel on August 10, 1991. Together, they have four children.
Tucker Carlson's Early Life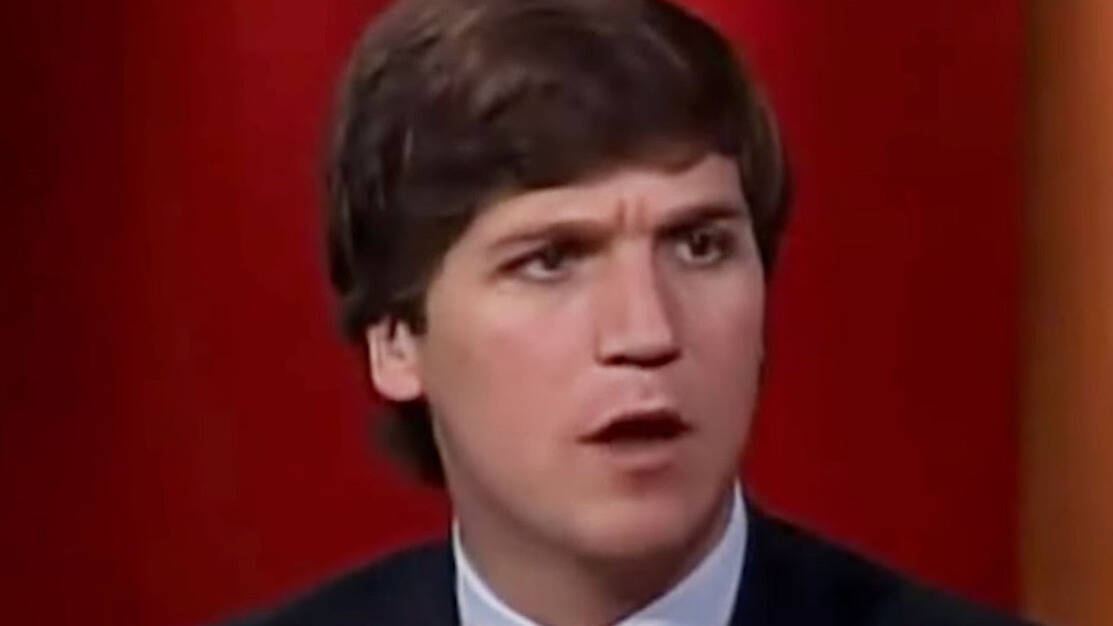 Tucker Carlson was born on May 16, 1969, at the Children's Hospital in San Francisco, California. He is the son of Lisa McNear, an artist from San Francisco, and Dick Carlson, a former "gonzo reporter" who later held roles such as director of Voice of America, president of the Corporation for Public Broadcasting, and U.S. ambassador to the Seychelles. Carlson has a younger brother named Buckley Peck Carlson, who later changed his name to Buckley Swanson Peck Carlson and has worked as a communications manager and Republican political operative.
In 1976, Carlson's parents divorced after a reportedly troubled nine-year marriage. Following the divorce, Carlson's father gained custody of him and his brother. When Carlson was six years old, his mother left the family and relocated to France, and the boys never had contact with her again. In 1979, Carlson's father married Patricia Caroline Swanson, an heiress to Swanson Enterprises and the daughter of Gilbert Carl Swanson. Patricia was also the niece of Senator J. William Fulbright. This marked Swanson's third marriage; he legally adopted Carlson and his brother.
In the first grade, Carlson's father relocated him and his brother to La Jolla, San Diego, California, where they were raised. Carlson then went on to attend La Jolla Country Day School. Carlson had a brief stint at Collège du Léman, a boarding school in French-speaking Switzerland. He completed his secondary education at St. George's School in Middletown, Rhode Island. Afterward, he spent four years at Trinity College in Hartford, Connecticut. Although he was listed as part of the class of 1992, Carlson didn't accumulate enough credits to graduate and did not receive a diploma.
Tucker Carlson's Career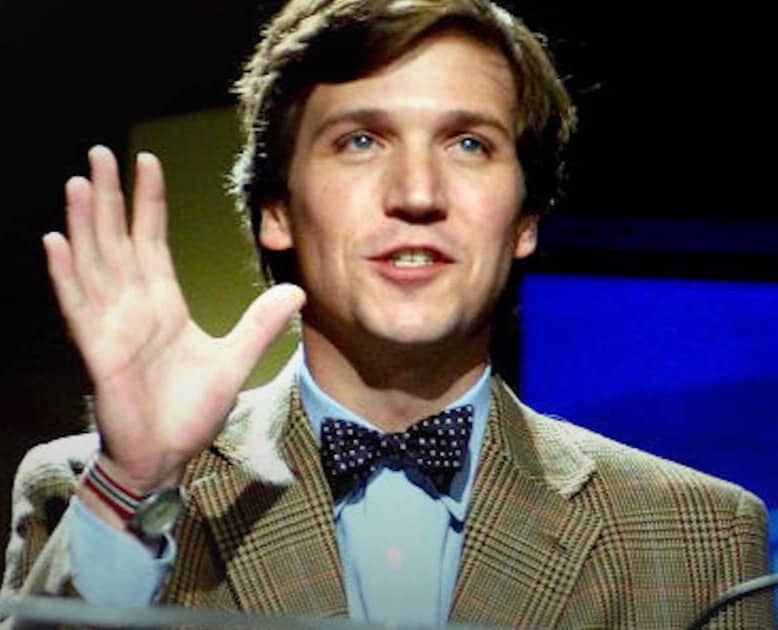 Tucker Carlson started his journalism career by fact-checking for Policy Review, a national conservative journal initially published by The Heritage Foundation and later bought by the Hoover Institution. After that, he became an opinion writer at the Arkansas Democrat-Gazette newspaper in Little Rock, Arkansas. In 1995, he joined The Weekly Standard, a news magazine.
Later in his print career, Carlson became a columnist for New York magazine and Reader's Digest. He also contributed to publications such as Esquire, Slate, The Weekly Standard, The New Republic, The New York Times Magazine, The Daily Beast, and The Wall Street Journal. Before becoming a journalist, Carlson tried to join the CIA but was rejected. At this point, he decided to pursue a career in journalism. After college, he started working at various newspapers and magazines, consistently leaning towards a conservative perspective.
Fox News
Carlson began his journey at Fox News in 2009 as a regular guest on different panel shows. In 2013, he got his big break when he became a co-host for the weekend edition of "Fox & Friends." Following that, he took the reins of "Tucker Carlson Tonight," which first aired in 2016. After Bill O'Reilly departed from the network in 2017, Carlson stepped into the highly sought-after 8 p.m. time slot.
The Daily Caller
Tucker Carlson co-founded "The Daily Caller," which aligns with his conservative views. He served as the editor-in-chief until 2020, when he departed after selling his one-third ownership stake for an undisclosed sum.
Book Deals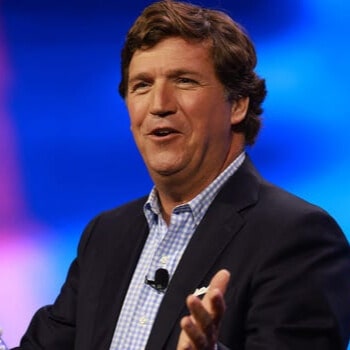 Tucker Carlson has authored three books: "Politicians, Partisans, and Parasites" (2003), "Ship of Fools" (2018), and "The Long Slide" (2021). He reportedly received a $10 million signing bonus for his book deal.
Tucker Carlson's Real Estate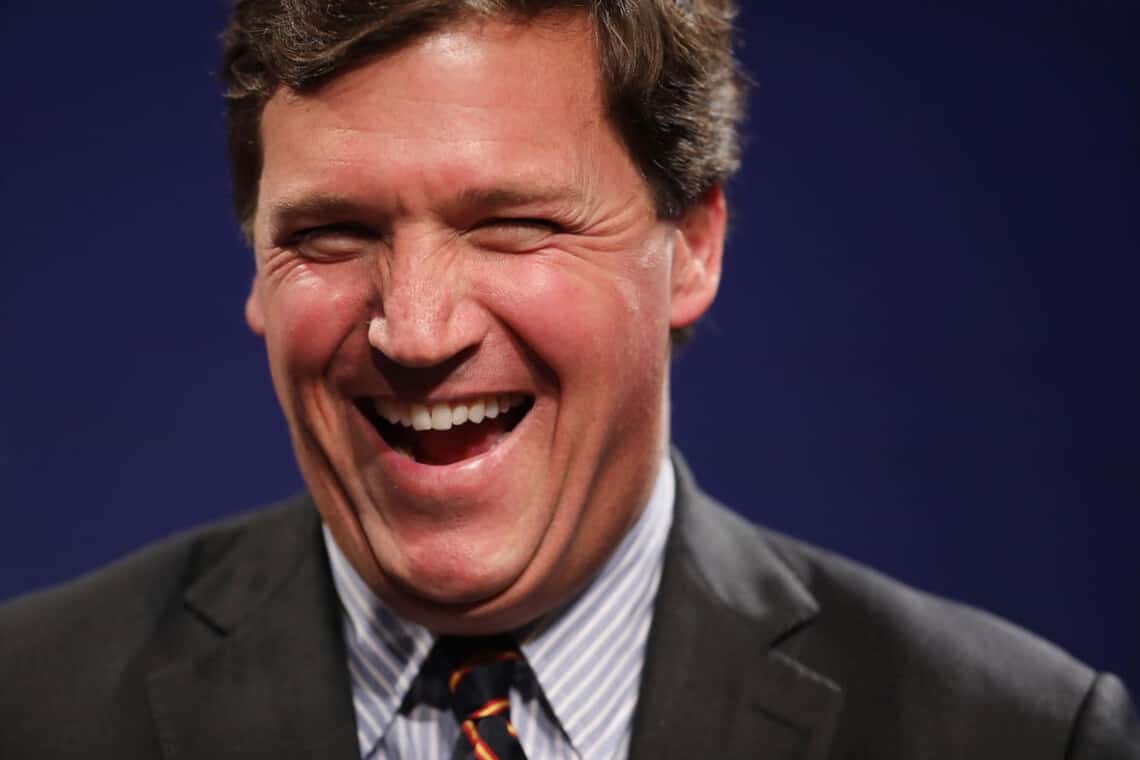 In 2011, Tucker Carlson and Susan decided to move from their $4 million home to a $2 million home in the Kent neighborhood of Washington, D.C. They later sold that house for $2.04 million in November 2017. In July 2017, they purchased a new house in Kent for $3.895 million. They listed it for sale in July 2020 for $3.95 million and sold it within a month at that price. They decided to sell it after protesters entered their driveway and rang their doorbell.
In early 2020, Carlson bought a home on Gasparilla Island in Florida for $2.9 million. Then, in mid-2022, he purchased a second home on Gasparilla Island for $5.5 million. These properties are right next to each other in a community called Boca Grande. Today, the Carlsons divide their time between their home in Florida and another one on his family's property in Maine.
Net Worth of Other Notable TV Hosts
Tom Bergeron's Net Worth
Tom Bergeron, a celebrated American television personality, has captivated audiences with his charismatic and witty hosting style. With iconic roles on shows like "Dancing with the Stars" and "America's Funniest Home Videos," he has firmly established his place in television history. Throughout his career, Bergeron not only showcased his skills on the screen but also made significant investments in real estate, including properties in Calabasas and Old Greenwich. From his humble beginnings in Haverhill, Massachusetts, to becoming a recognized face in American households, his journey has been both impressive and inspiring. With years of dedication and hard work, Tom Bergeron's net worth has grown to an estimated $14 million as of 2023.
Alex Trebek's Net Worth
Alex Trebek, the iconic Canadian-American television host, gained fame for his long-standing role on the quiz show "Jeopardy!" Born on July 22, 1940, in Sudbury, Ontario, Trebek embarked on a diverse broadcasting career starting in Canada and later achieving stardom in the United States. His career saw him hosting various game shows and earning a reputable position in television history. Beyond his professional life, Trebek experienced numerous personal challenges, including multiple health scares and a brave battle with stage IV pancreatic cancer, which he sadly lost in November 2020. Trebek's influence extended beyond television; he had substantial real estate holdings, with his Los Angeles home being sold posthumously in May 2022 for $6.45 million. With a career spanning several decades and his unforgettable contributions to the world of trivia, Alex Trebek's net worth was estimated at $75 million at the time of his passing.