Demi Lovato flaunts their new hand tattoo which inspired by a song lyric.
Demi Lovato's new tattoo says, "LOVE WILL LIVE FOREVER IN THE INFINITE UNIVERSE," and it was surrounded by hand drawn stars and planets.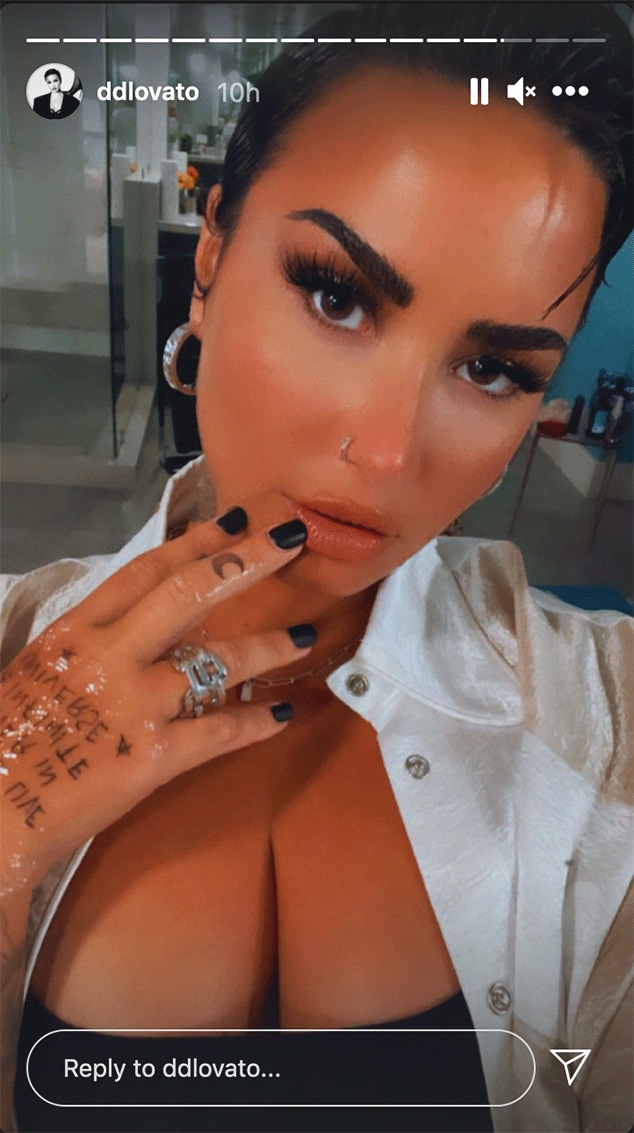 The tattoo idea was roused by the lyrics from Infinite Universe's song "Beautiful Chorus." It was inked by Los-Angeles based and celebrity tattoo artist, Dr. Woo and was placed on top of their hand.
They posted the photo on their Instagram account, expressing their gratitude to the artist, "THANK YOU @_dr_woo_ for making exactly what I asked for!!! It's perfect!!!"
In a video in Instagram during the arrangement of their music video "Melon Cake," which was shot on Lovato's 29th birthday celebration recently, they uncovered that the song summarizes their 28th year.
Lovato said that their new song "Melon Cake," is "all about body acceptance, body positivity and just being able to make choices for yourself."
"This song I made kind of to stand up for myself and against my inner insecure feelings that I had when I used to want to eat birthday cake but was too afraid to," Lovato cited here their eating disorder battle.
They also recently came out as non-binary in May. The singer told Glamour Magazine in March, "This past year I was engaged to a man, and when it didn't work, I was like, 'This is a huge sign.' I thought I was going to spend my life with someone. Now that I wasn't going to, I felt this sense of relief that I could live my truth."
Two months following the interview, they now already announced it via Instagram that they identify with the pronouns they/them.
We all know they been through a lot, from relationships up to their mental health, including their eating disorder and for sure, it must have been tough.
The singer also has other recent tattoos since this isn't the first time they got inked. Their other tattoo similarly holds spiritual meaning, such as the fallen angel with three doves representing the Holy Trinity.
Reactions to Demi Lovato's New Beautiful Hand Tattoo
Sooo @ddlovato got a tattoo on the same hand days after me. And we both have moons on our fingers….. I swear THEY copy ME!! And has for like the last 10 years. Ilyyyy 💕

— Jamie ✌️ (@UCantFindMeMom) August 26, 2021
Sign up for our Newsletter
Get news summaries sent to your email to start your day.