The model has joined the conversation to comment on Pete Davidson's recent media attention and called him "super charming."
Pete Davidson has been the focus of attention lately as he was seen spending time with Kim Kardashian-West, leaving many fans wondering what his secret is after being linked to Ariana Grande, Kate Beckinsale, and Phoebe Dynevor in the past.
According to Emily Ratajkowski who worked with the Saturday Night Live actor in Moose Knuckles' fall 2021 campaign with Adwoa Aboah several months earlier, Pete is "super charming."
"Guys are like, 'Wow. What's that guy got?'" she told Seth Meyers during her guesting on his eponymous late-night show. "And I'm like, I mean, he seems super charming. He's vulnerable. He's lovely. His fingernail polish is awesome. He looks good!" and added that the comedian has a "super great relationship with his mom."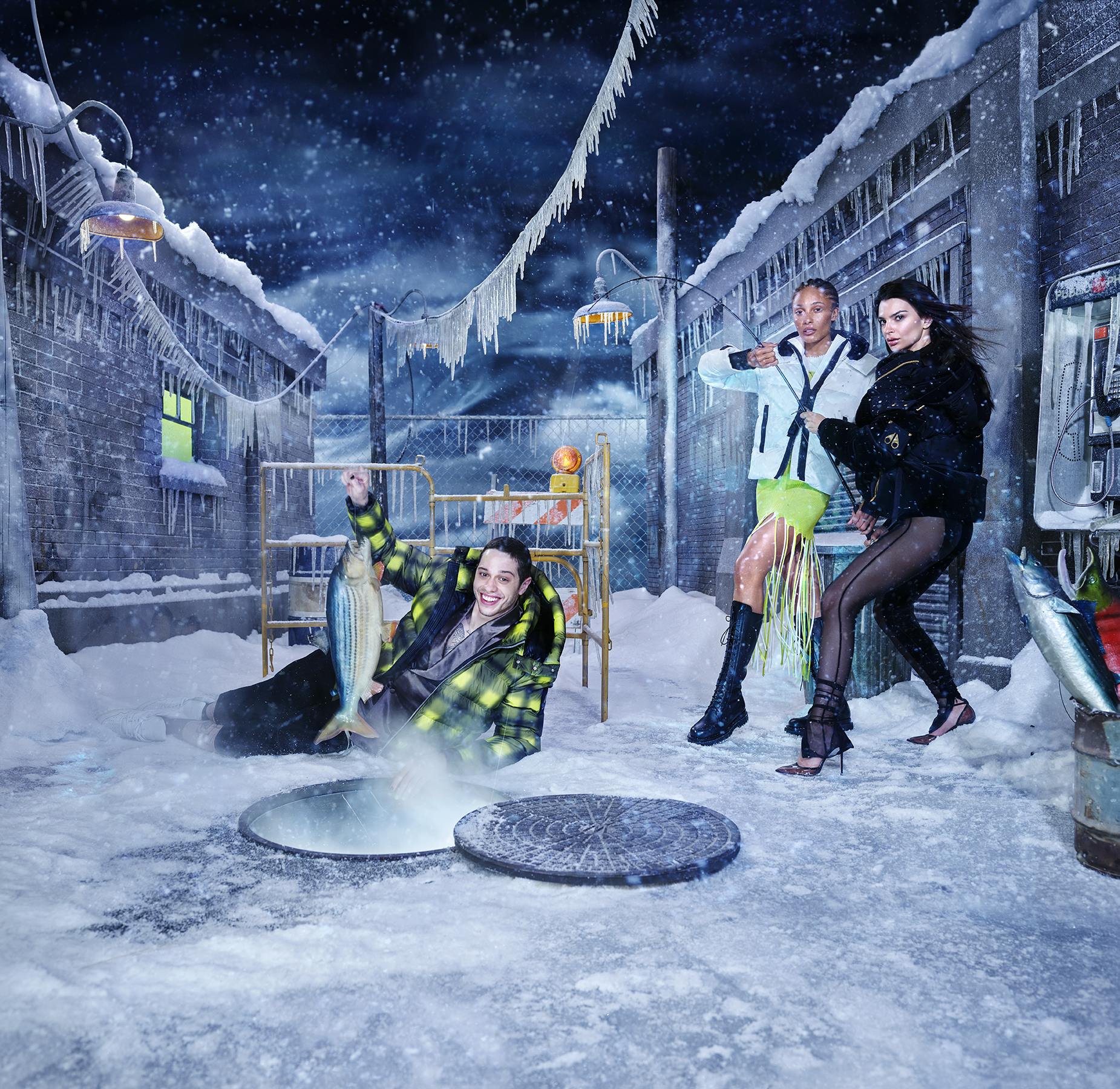 When host Meyers joked about being around people on set who aren't models, Emily quickly corrected him, pointing out that he doesn't not look like a model.
"Pete—he's got the height," she explained, adding, "Obviously women find him very attractive."
Both entertainers made separate appearances on the show on Monday and during Davidson's guesting, Meyers attempted to address the allegations circling around him regarding his connection with the SKIMS founder, but was quick to shift the conversation to something else.
"I want to address something," Meyers began. "I feel like I want to confirm if it's real or a rumor. This is something you've been reading about a lot in the press."
Davidson then responded however, he utilized the joke to advertise a future project, "I've been wanting to talk about this because there's a lot of people I walk by, people are like whispering and making eyes at me. But it is true. I do have a show on Tubi coming out."
Reactions to Emily Ratajkowski Discusses Pete Davidson's "Charming" Allure
Emily Ratajkowski: goes into lengthy explanation as to "why women find Pete Davidson hot"
Me: it's because he's a Scorpio

— Eileen✨ she/her (@eileenv21) November 10, 2021
Emily Ratajkowski really explained well why Pete Davidson is attractive

— himbo baggins (@llittlemanuell) November 9, 2021