The pair met while shooting Jumping the Broom in 2011 and were engaged in May 2012 before marrying in June 2012.
DeVon Franklin filed for divorce in Los Angeles' Stanley Mosk Courthouse on Monday, claiming they had been apart since August.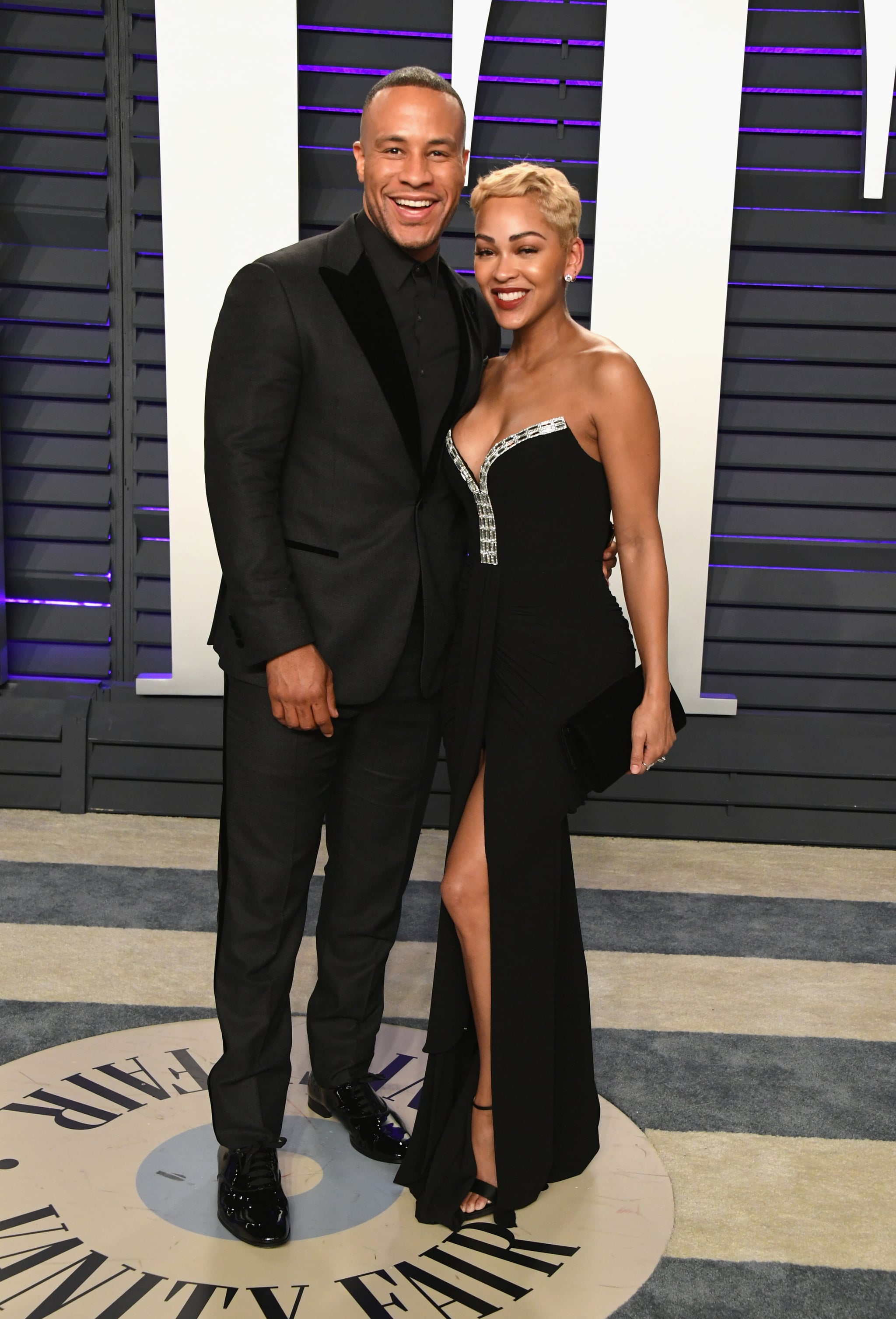 "After much prayer and consideration, we have decided to go into our futures separately but forever connected," the now former couple share in a joint statement.
"We celebrate almost a decade of marriage together and a love that is eternal. There's no one at fault, we believe this is the next best chapter in the evolution of our love," their statement continued.
"We are incredibly grateful for the life-changing years we've spent together as husband and wife. We are also extremely thankful to God for the testimony being created inside us both and for blessing our lives with each other."
It was reported that Good hasn't responded in court however, but she seems to be reflecting on her present predicament by posting a comment to her Instagram Story on Dec. 20 that reads, "Healing isn't pretty, but the other side is freaking beautiful." 
Good and Franklin wrote anniversary tributes to one other six months before publicly disclosing their plan to separate. It's also why the actress' and preacher's fans could be surprised by the unexpected revelation.
"To the love of my life, my husband, purpose partner, happy anniversary!!" the Harlem star wrote. "This makes #9 and eternity you go! You are the best decision I've ever made (besides loving Jesus lol). I love you with everything inside me. In this life and in the next."
DeVon, for his part, also shared a nice photo of him and Meagan with the caption, "I love you my love. Happy Anniversary #9," after quoting the song "Anniversary" by Tony! Toni! Toné!
In 2015, the pair collaborated on a book called "The Wait." Franklin admits in the book that he had been celibate for ten years and Good had been celibate for one year previous to their marriage.
They also revealed certain information about their courting and principles in the book, such as how deferring sex until marriage was the key to their relationship's success at the time.
Reactions to Meagan Good And DeVon Franklin Split After Nine Years Of Marriage
Can't believe Devon Franklin and Meagan Good have filed for divorce. Now I can sleep peacefully knowing I didn't read their book

— michaella (@nickimanase) December 21, 2021
Meagan Good and her husband getting a divorce???! See this why ima just stick to pre-martial sex man, the outcomes be the same 😩

— The Great Negro (@jiggyjayy2) December 21, 2021