Her former 'Orange County' co-stars have made it much more difficult for her to come out than she had anticipated.
Braunwyn Windham-Burke discusses the "homophobia" she reportedly suffered from her fellow housewives in an exclusive joint interview with her 19-year-old daughter, Rowan, who is also a member of the LGBTQIA+ community.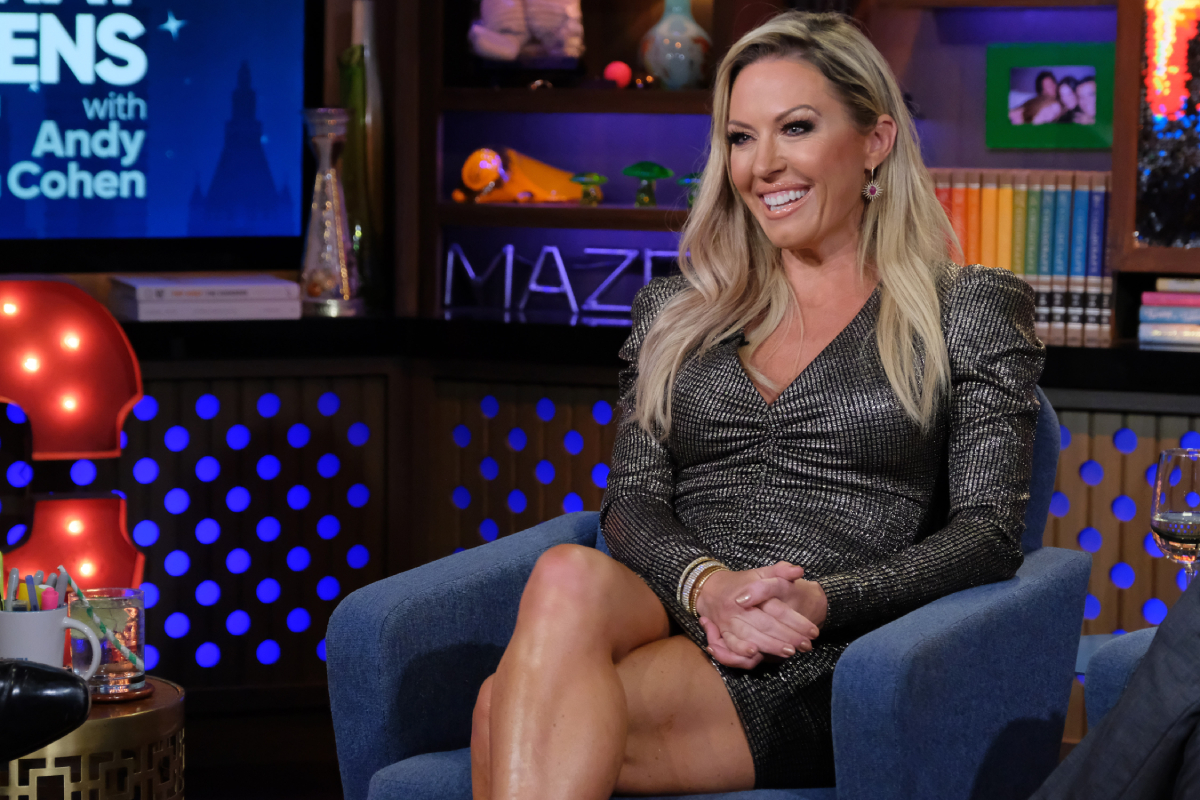 The real housewife came out as a lesbian in December 2020, towards the conclusion of her two-season run on the program. "Making bad taste jokes about me being intimate with a woman is not OK. It's micro-aggression," she told Page Six.
"After I came out, having to prove that I was gay, that should never have been tolerated. That is a microagression. That is homophobia." The entirety of Braunwyn's co-stars doubted her sexuality as she tried to cope with the allegations while they were being shown on camera.
"It's really invalidating that people were saying they didn't believe it or they didn't think it was true," her daughter Rowan commented. "Not just for my mom, but for other people who come out later in life. It's insanely invalidating to hear people say, 'Oh, she's just lying. Oh, it's not true.'"
Kelly Dodd – who, like Braunwyn, departed the program after season 15 in 2021 – was known to make fun of her by assuming that she was sexually linked with some other woman while production.
Also, Braunwyn's discovery of her homosexual orientation while still wedded to ex-husband, "best friend," and co-parent of Rowan and their six other children, Sean Burke, has been dubbed "selfish" by Emily Simpson.
She argues that a remark like Simpson's should never have broadcast, condemning the production in part, "A hundredth of what we film happens on the show. So you can choose whatever you want. At the end of the day, it's a show about drama, but you have to have some humanity on a basic level and I haven't done that with my cast members."
Despite all of it, Braunwyn is pleased realizing that she finally assisted Rowan in discovering and fully embracing her pansexuality, even if she wishes her storyline had turned out very differently on Bravo.
"[My mom] was a big part of me actually being able to find that identity and that label. I went by bi for a while but then I realized that it wasn't actually bisexuality because I love everything single different kind of gender and everyone," her daughter remarked.
"It's helped me a lot, not just with sexuality, but knowing myself as a whole, which has helped me throughout my journey to become a better person, a better me – better mentally, better physically, just know me."
Braunwyn promises to expose much of herself in a future book, containing secrets during her time on "The Real Housewives of Orange County." Until then, the mother and daughter duo say they would never return to hit reality program, a franchise they both found "toxic."
"Filming takes a lot of time but the emotional stress that my cast members put me through, there was a lot of lies made up about me. Most of them I haven't even addressed," she joked. "It's all in the book I'm writing."
Reactions to Braunwyn Windham-Burke Discusses The 'Homophobia' She Received From Her 'RHOC' Co-Stars
The only place I ever see anything about this woman is here… relatively often too. Does she have some connection to someone on staff there? Cuz this is a whole lot of irrelevance.

— OrkydBlack (@BlackOrkyd) March 1, 2022