Season 12 of their show is about to start, and there's already a lot of drama brewing.
"The Real Housewives of Beverly Hills" star Erika Jayne shared a video of herself tossing a copy of Garcelle Beauvais' new book, "Love Me as I Am," into the garbage on Instagram Stories on Sunday, April 10.
"@Garcelle, even though you unfollowed me I'm sure you'll see this," she captioned the video. The real housewife afterwards re-shared a post from a fan who said, "Hasn't she already told u she gives zero f–ks," in the caption of a photo of her.
Erika's actions appears to have been motivated by a tweet by Garcelle, in which she advertised her book, by tweeting a clip of herself slamming Erika from the freshly released RHOBH season 12 trailer.
"You know how else you can look bad all on your own? By not pre-ordering your copy of #LoveMeAsIAm before it comes out on Tuesday 😂 Get yours: https://bit.ly/LoveMeAsIAm," the author wrote on Twitter.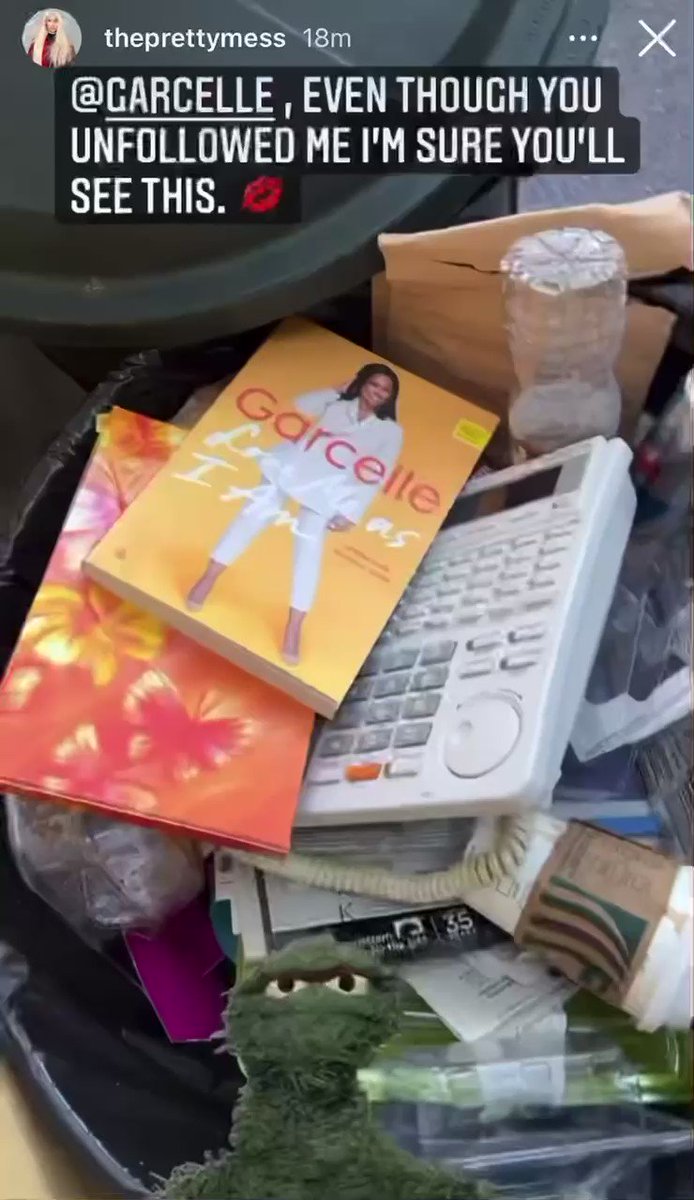 "And so therefore, when somebody offends you in a way, I don't want to see her posts, I don't want to put a little 'like.' So, I thought, 'I'm going to unfollow her.' I don't want to see her posts."
"Did I know it was going to cause World War III? Unfollowing someone is huge apparently because it was breaking news all over the place," she continued. "Friends were texting me going, 'I can't believe you, unfollowing her is such a big deal.' But it is."
"I guess it's a new way of saying, 'I don't like you, but I don't want to tell you, so I'm just going to unfollow you.' People were outraged! She was outraged too, I think. [Or maybe] she could care less."
Reactions to "RHOBH" Garcelle Beauvais' Memoir Gets Thrown In The Trash By Erika Jayne
Erika Jayne really thought she did something by throwing Garcelle's book in the trash. Okayyy mayonnaise 😂😂😂

— Mention it all! 🤸🏻‍♀️ (@Rubytjoon) April 11, 2022
pic.twitter.com/iIc50xDMKA

Erika Jayne This Low Blow Not Only to Posted This on Social Media but to Tag Her and Start BS With Gracelle Just because You Aren't Getting Long With Her #RHOBH

The Adult Thing to do is
1 Mail The Back Book Back to Her
2 Drive to Her House Give to her

— Koree4Real ✊🏾📸🛩 (@superstarboss1) April 11, 2022
Everyone is talking about her throwing the book in the trash but I'm very much fixated on Erika Jayne still having that old telephone to throw away #rhobh

— Kim Rossible (@kimrossible) April 10, 2022
#RHOBH Erika Jayne thinks she ate throwing a book in the trash. Must be next to her music!

— Traumatized (@Xanderdash) April 10, 2022
Erika Jayne throwing Garcelle's book in the trash. I'm SHOOK

— fcked half of New York (@bravobee_) April 10, 2022