Behind the scenes, the actress was having body image issues.
Candace Cameron is an American actress, producer, author, and talk show host, best known for her role as D.J. Tanner on "Full House."
Her remarkable weight loss while becoming a mother of three teenage children has sparked a flurry of inquiries from individuals looking to begin their own weight-loss journey.
Candace Cameron's Weight Loss Tricks
The main keys to Candace's successful weight loss:
She does several workouts, such as jogging, weight training, plyometrics, and high-intensity interval training (HIIT)
She primarily eats plant-based diets
She follows Mediterranean diet
She eats in between her day
Related Weight-Loss Posts
Working out, according to Candace Cameron, is much more than simply a way to sweat.
Starting with her fitness regime, the actress believes that working out is much more than just a way to sweat. The Fuller House star claimed she exercises to keep her mental health in check in an interview with The Salvation Army.
"I have loved this journey of fitness. I feel stronger at 45 than I did when I was 20 years old. It's just every time you get stronger, or I see my muscles from doing more pushups, it keeps me going to want to do more and just keep that up," her statement began.
"Really, another big part why fitness is important for me is it's so beneficial to my mental health. I juggle, as we all do, a lot of plates. I not only juggle my family but also work in a lot of different capacities. It can get really difficult."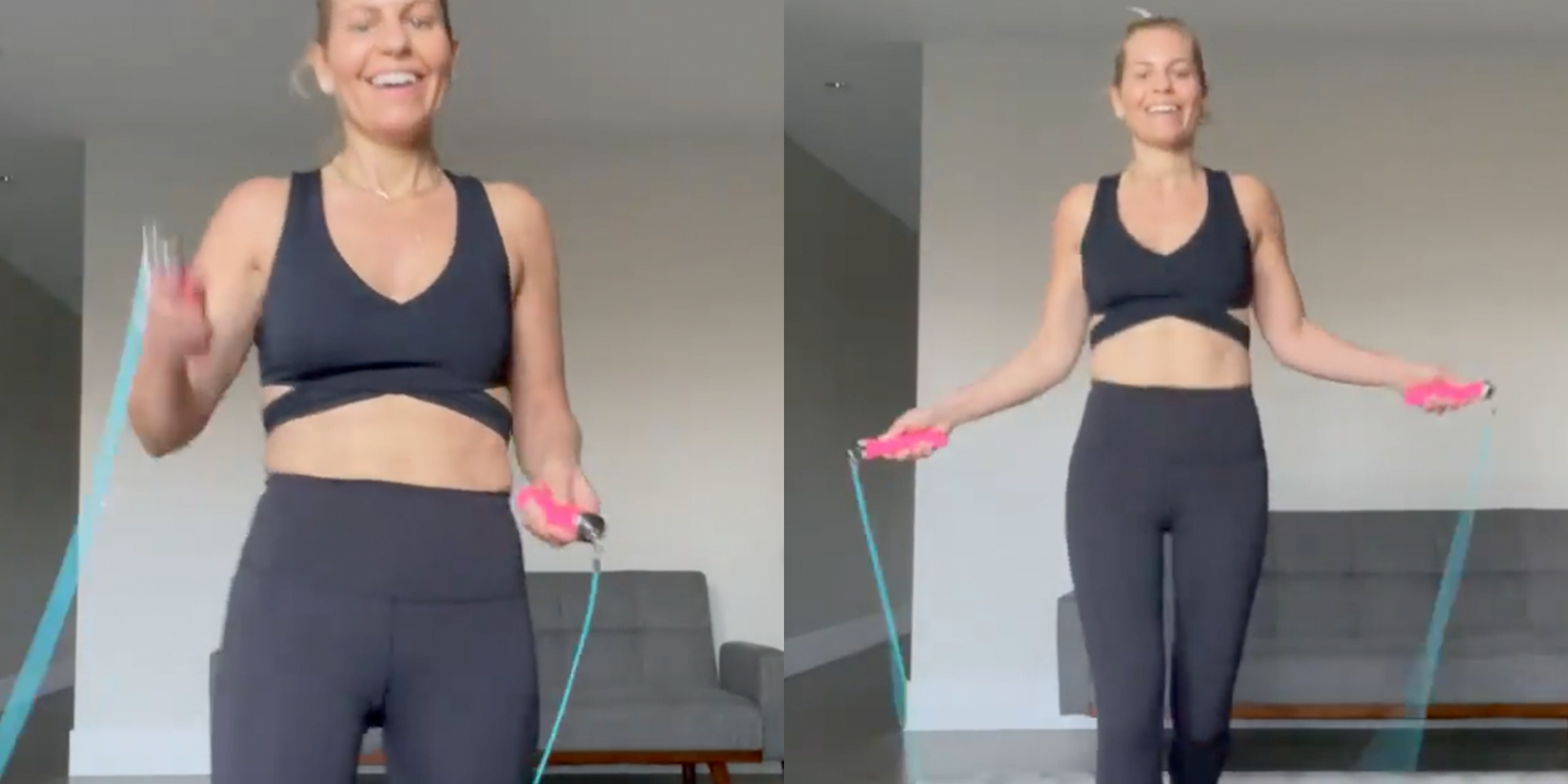 "Just sweating that out, and all those endorphins really help me a lot. I notice a huge difference when I don't exercise, how much it can affect me mentally, and kind of deal with depression," she added. "That's why I keep going. There are a lot of benefits I get. My mind is most important, and exercise definitely helps that."
The author has also previously spoken up to Parade about her fitness routine and frequently posts her exercises on Instagram. "I try to work out four to five times a week. I mix it up a lot, so it stays interesting to me," she explained.
She even mentioned that she enjoys a variety of workouts, including jogging, weight training, plyometrics, and high-intensity interval training (HIIT): "I swear by pushups: wide grip, triceps, dolphin, inclined, declined, you name it. My arms, shoulders, and back have really changed from constantly doing them."
Candace Cameron had previously struggled with bulimia.
Trying to maintain the ideal physique that people demand of individuals who work in the entertainment business took a toll on Candace Cameron's body after many years in the spotlight.
During the #EatingRecoveryDay discussion in NYC, she remarked: "I had a great body image growing up. My parents were wonderful and protective of not allowing the entertainment industry to shape me into what they believed a standard of body image of perfection was."
Unfortunately, once her famous program ended, she relocated to Montreal to support her husband Valeri's hockey career, where she became increasingly alienated and alone, losing her sense of self.
"My husband would play away 41 games out of 82 during hockey season. I sat lonely so many nights, not knowing what to do with myself. But there was always one friend that was always there, that was so readily available anytime I wanted, and that for me was food."
"It became a very destructive relationship, and it was one that really caught me off guard," she added. "I got into a cycle of binge eating and feeling such guilt and shame for that, that I would start purging. And without even knowing, it soon just took over to a point where you feel such a loss of control."
The television personality's situation is complicated by the fact that she attempted to conceal her disorder from her friends and family. Still, her father quickly found her risky behavior, enough for her to want to stop bingeing and purging because she was humiliated.
But it didn't end there; it struck her again, forcing her to seek assistance from others. "It was like getting on a moving train that was moving at a 100 miles an hour, and I couldn't get off of it, and I didn't know how."
"At that moment, I knew I had to seek help from others, and it wasn't just something I could do on my own." Moreover, the talk show presenter indicated that the disorder was caused by an emotional issue rather than by her weight.
In a separate revelation, the actress admits that working in Hollywood occasionally brings out her concerns despite her satisfaction with what she appears in the mirror.
"You have all eyes on you at all times, so anyone that says there isn't some form of pressure, men, and women, to always be looking your best, they would be lying to you," she conveyed one time.
"If anyone follows my Instagram, they know how much I enjoy to work out because I post about it all the time. It's not like my character for DJ or any of the parts in my Hallmark movies or my mystery series require me to have a lean, fit body," she further expressed. "I just really enjoy fitness because it's a personal choice, not because I have to look a certain way for my characters."
What is Candace Cameron's diet?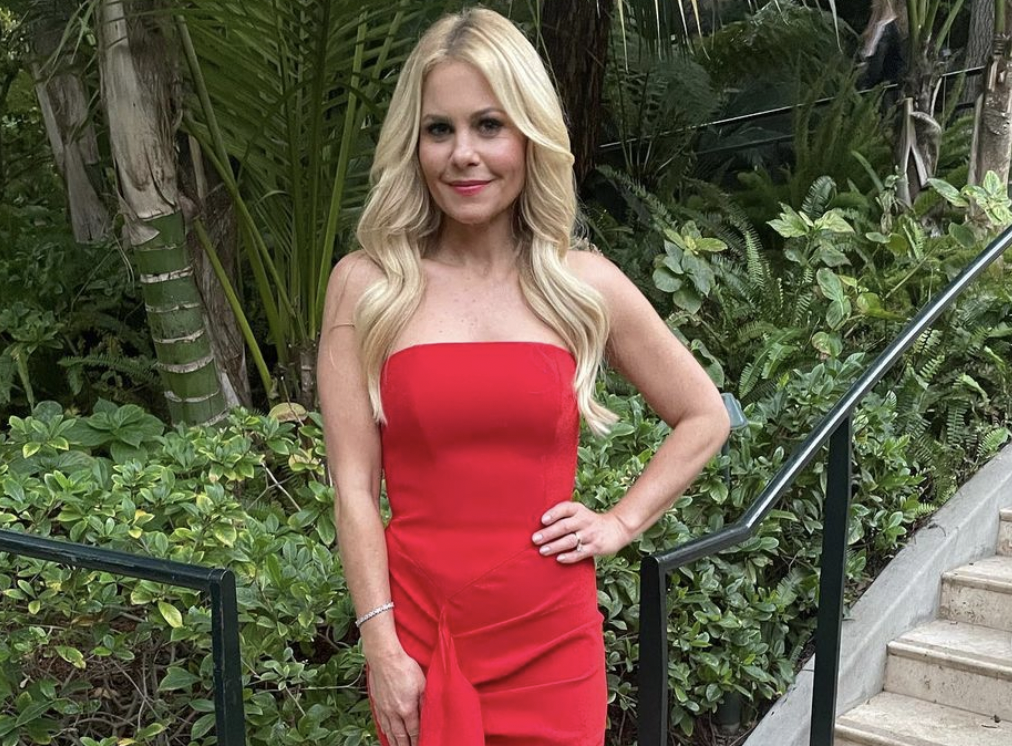 After recovering from bulimia, Candace Cameron told PEOPLE that she now eats a primarily plant-based diet.
"I eat a very plant and grain-based diet," she stated. "I follow a more Mediterranean diet, so I eat lots of fresh vegetables and whole grains and fish. I don't eat dairy very often, and I've cut most of the sugar out of my diet — I see the biggest effect from not eating as much sugar."
In a separate statement to Cosmopolitan, she likewise revealed what she eats in between her day. "I've always enjoyed food and used to get bored eating the same foods," she enunciated.
"I have the things I know I like to eat, and I just kind of stay within those recipes. On most days, that means she'll have a protein shake for breakfast and stick to tried-and-true restaurants, where she looks for familiar meals like quinoa with kale, beets, carrots, tofu, or tuna fish."
For her cheat days, Candace allows herself to splurge occasionally despite her healthy eating habits. "I don't eat dairy on a regular basis, but a lot of baked goods contain butter or milk," she clarified, "To say I never have dessert would be a complete lie."
Candace Cameron's spouse follows a similar diet as her.
Candace mentioned that she and her spouse had remarkably similar dietary habits. "We'll cook what we want to eat, and then we'll make something different for the kids," she shared.
She likewise noted that she values family meals. Hence, all five family members eat together frequently, and supper is served on individual plates rather than platters, eliminating portion management guesswork.
Candace Cameron is pleased with her weight-loss achievements.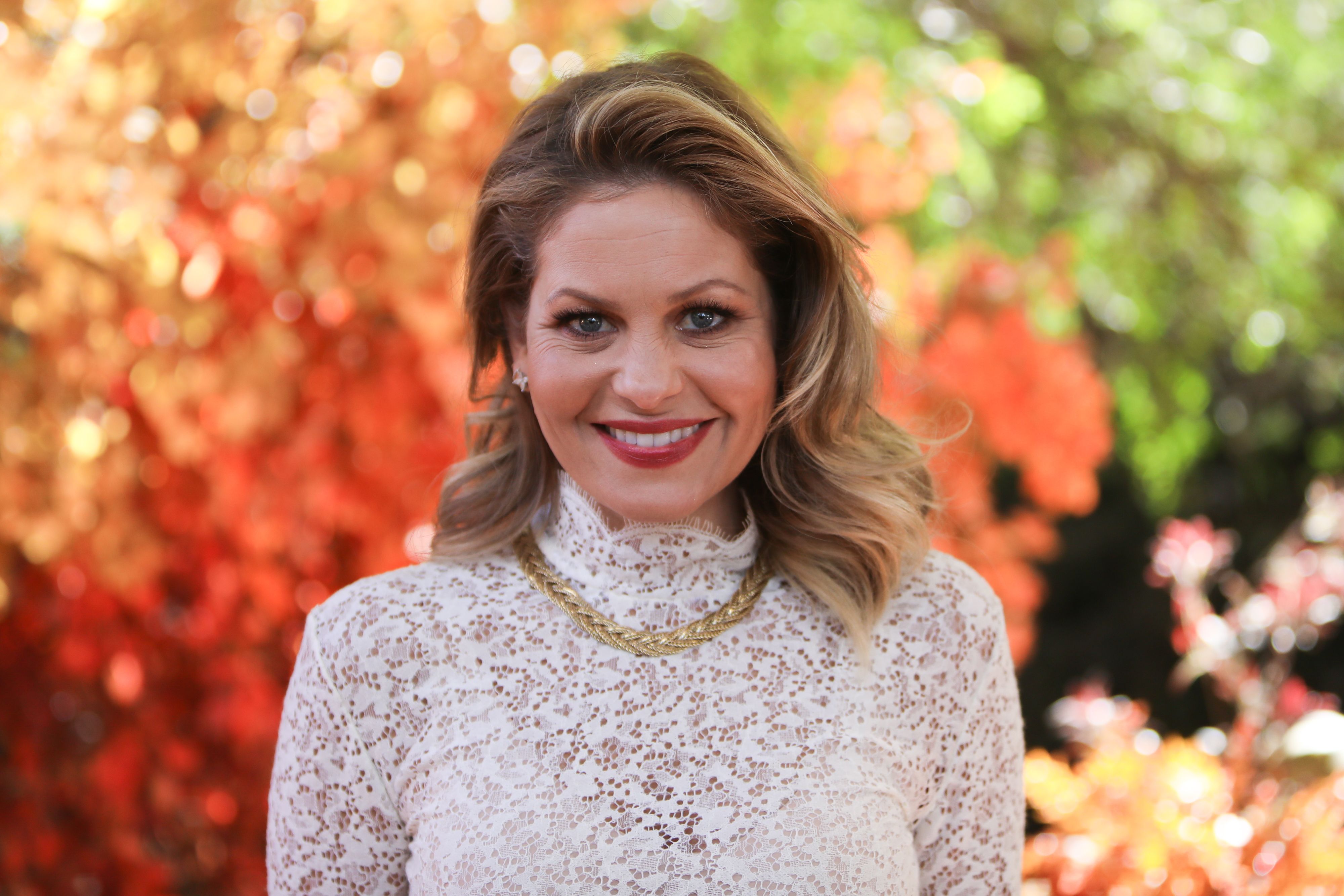 It's crucial to be proud of your efforts to improve your lifestyle and eat healthy at the end of the day while you're on a weight-loss journey. Cameron is most pleased with her accomplishments and health journey, expressing, "I feel a real sense of accomplishment about what my body can still do."
"I want to keep it in shape and keep it strong for so many years that are ahead of me. You kind of take your body for granted when you're younger, so the older I get, the prouder I am of the things I'm able to do with it," she concluded her statement to PEOPLE.