A fan favorite due to his humor and comical character, but what happened to Otis on Chicago Fire last season?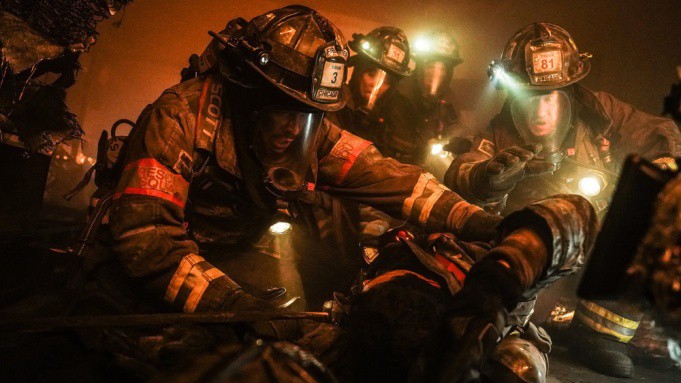 The life of a fireman is uncertain most when they are involved in several life and death situations. What happened to Otis (Yuriy Sardarov) on Chicago Fire last season says it all.
During a rescue operation of a fire at a mattress factory, Otis failed in an attempt to evacuate. Still, he managed to send out a call for help. His unconscious and severely burned body was found by Joe Cruz (Joe Minoso). His colleagues pulled him out from the rubble and rushed him to the hospital, but he eventually died because he did not survive because of terminal injuries.
He died with his best friend beside him. Before Otis took his last breath, Cruz asked for a spot for him in heaven, and Otis even uttered a Russian phrase that Cruz did not understand until months later. His final words were: "Brother, I will be with you, always." (1)
Chief Boden (Eamonn Walker)  built a statue bearing Otis' name and declared the station a sacred ground to honor Otis' memory. His statue symbolizes his heroic contribution to the organization.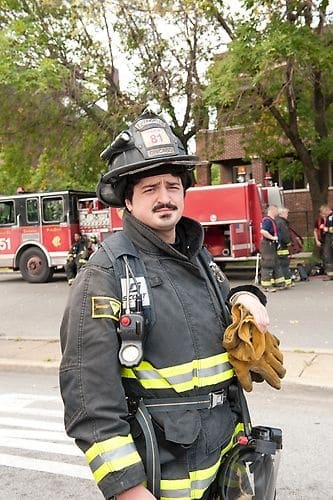 The series shows about lives of the firefighters and paramedics, both professional and personal, working at the Chicago Fire Department at the firehouse of Engine Company 51, Rescue Squad Company 3, Truck Company 81, Battalion 25, and Ambulance 61.
It also delineates the lives of the public servants who are committed save the lives of the American people. Despite the tremendous challenges they face each time they are on the line of duty, no profession is so rewarding and exhilarating for the firefighters and paramedics of Chicago Firehouse 51.
Of all the Chicago Fire deaths, Otis's death hit viewers at rock bottom. While some Chicago Fire fans expressed their anger, some posted their touching farewells on various social media platforms. They all believed that the firehouse would never be the same without him.
Not only did the fans affected by his demise, but also the remaining casts of the TV show were also shocked. His departure was quick, and no one expected it to happen as Actor Yuri Sartarov has been getting more screentime and storylines. They were totally shaken up by the decision of the writers.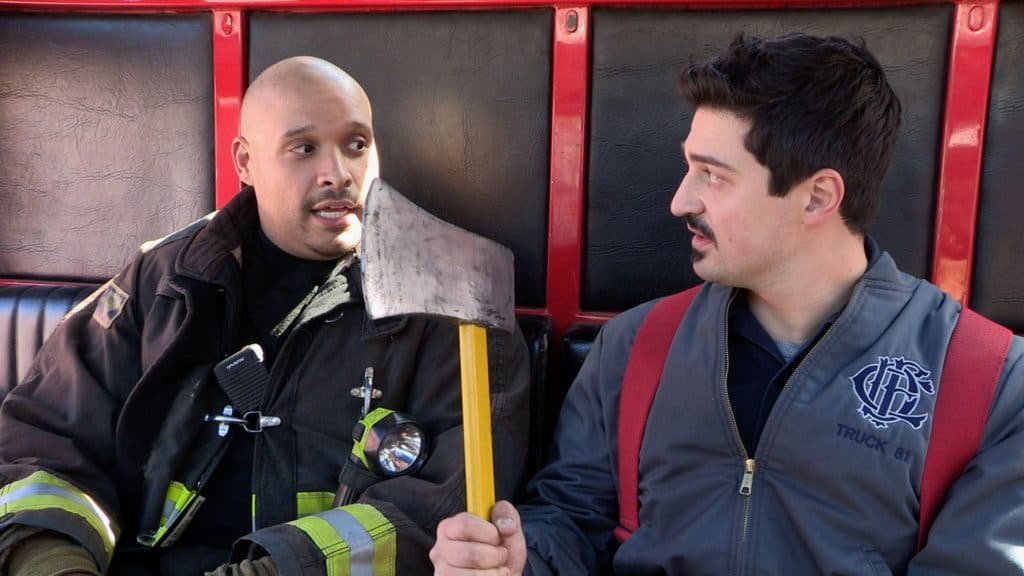 It was unlikely for drama series creators to explain their decisions on the TV show. Still, Derek Has felt that he owed an explanation to the fans. He also wanted to end all the speculations about the death of Otis' character.
During his interview with TV Insider and TV Line, the showrunner Has revealed the following:
there had been no contract disputes with actor Yuri Sardarov
Sardarov had no plans of leaving Chicago Fire, and he professionally handled the writer's decision
it was the writers' decision to kill off someone during the season premiere of Chicago Fire season 8, and they decided on the character of Otis because of his connections to all of his colleagues
Otis' death is a realization of how dangerous the firefighter job is
he felt it would not be realistic if the character would survive all dangerous situations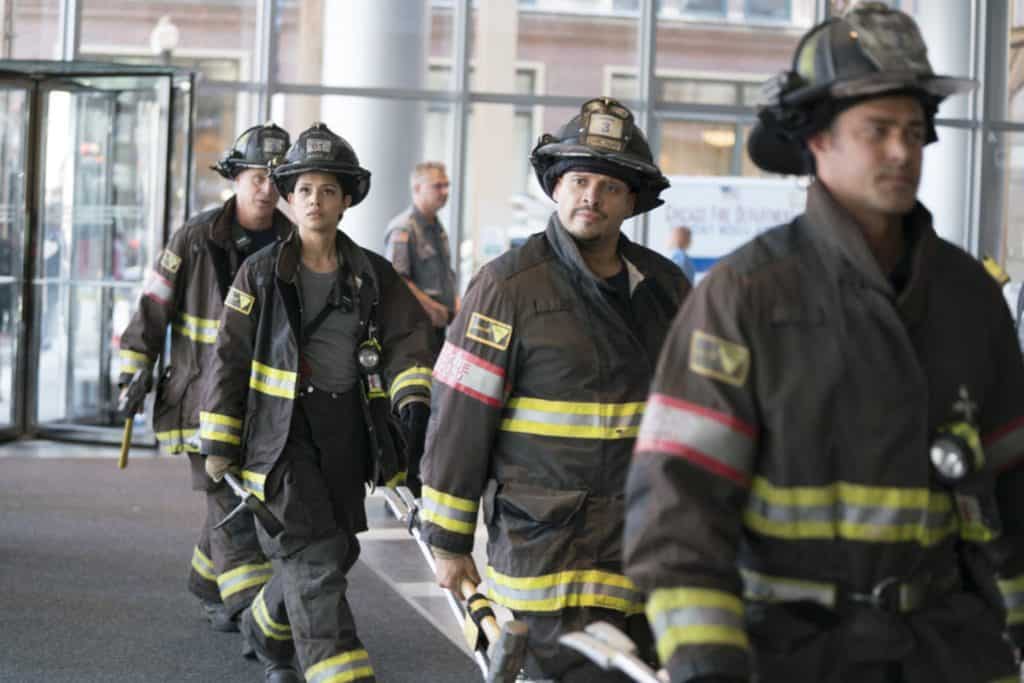 An American drama television series
created by Michael Brandt and Derek Has with Dick Wolf as an executive producer
premiered on October 10, 2012, on NBC
217th episode is currently being aired as of May 27, 2022
shot in a real fire station
it is the first installment of Dick Wolf Entertainment's Chicago franchise (2)
the show was always destined for success and no indication of going down
An Inspiration Turned into Drama Series
The story is a tribute to the creator's good friend, Tommy Michael, who died in a car accident right after their graduation. 
Derek Has grieved his friend's death for over 20 years and believed that doing this drama series would bring him back somehow.
The following character comprises Chicago Fire:
Jesse Spencer as Lieutenant Matthew Casey
Taylor Kinney as Lieutenant Kelly Severiden
Yuri Sardarov as firefighter Brian Otis Zvonecek 
Charlie Barnett as Firefighter Candidate Peter Mills
Monica Raymund as Paramedic in Charge Gabriela Dawson
Lauren German as Paramedic Leslie Elizabeth Shay
Eamonn Walker as Deputy District Chief (Formerly Battalion Chief) Wallace Boden
David Eigenberg as firefighter Christopher Herrmann
Teri Reeves as Doctor Hallie Thomas
Spawned several spin-offs such as Chicago Med, Chicago PD, and Chicago Justice
Brian Otis Zvonecek was born into a Russian immigrant family. Despite being thought to lack motivation, he made his way to become a firefighter. He was a candidate to be assigned to Truck 81. After Joe Cruz transferred to Squad 3he became the driver.
As he was consistently assigned to work elevators, his fellow firefighters called him Otis because of his specialism in elevators. Otis is a common elevator brand in the US.
Being one of the main characters in the Chicago Fire, he provided the viewers with humor that could lighten darker moments. He also has a big heart as he looks out for those around him. Otis wanted to be the best firefighter.
Otis' best friend is Joe, a fellow firefighter and one of the protagonists in the drama series. They shared precious moments together, both happy and sad.
Rocky, Did Otis From Chicago Fire Die In Real Life?, retrieved from https://www.firesafecouncil.org/did-otis-from-chicago-fire-die-in-real-life/
DBpedia, Chicago Fire (TV series), retrieved from https://dbpedia.org/page/Chicago_Fire_(TV_series)