Raymond "Red" Reddington (James Spader )is a former U.S. Naval Intelligence officer who turns into a high-profile criminal and one of the FBI's most wanted fugitives. He eludes capture for decades and voluntarily surrenders to the FBI with an explosive offer to help them capture a list of criminals and terrorists.  
Over his criminal career, Reddington compiles a Blacklist, which is a list of criminals which has names of individuals that are dangerous. It has members not only in the U.S. but in other parts of the globe.
He offers his knowledge on two conditions: immunity for prosecution and to work with Elizabeth Keen (Megan Boone), who is a rookie FBI profiler. The mysteries of their partnership as Red somewhat connect to Elizabeth Keen, as he will do anything to protect and save her life.
Flashback of the Season 8 Finale
Elizabeth Keen is calling everyone close to her, telling them how much she loves them.
Raymond Reddington is dying and asks Liz to kill him and take over his empire.
Katarina (Lotte Verbeek) shows up to expose the truth that she is not Liz's mother. 
Red shows Liza a letter from her mother, but she can only read the letter when he's dead.
Liza plans to kill Red, but as she aims the gun at him, she cannot pull the trigger until a gunshot was heard.
Neville's (Reg Rogers) henchman Vandyke shoots Liza, fulfilling Neville's mission to make Red watch Liz die.
Red shoots the gunman dead.
It's the end of Elizabeth Keen.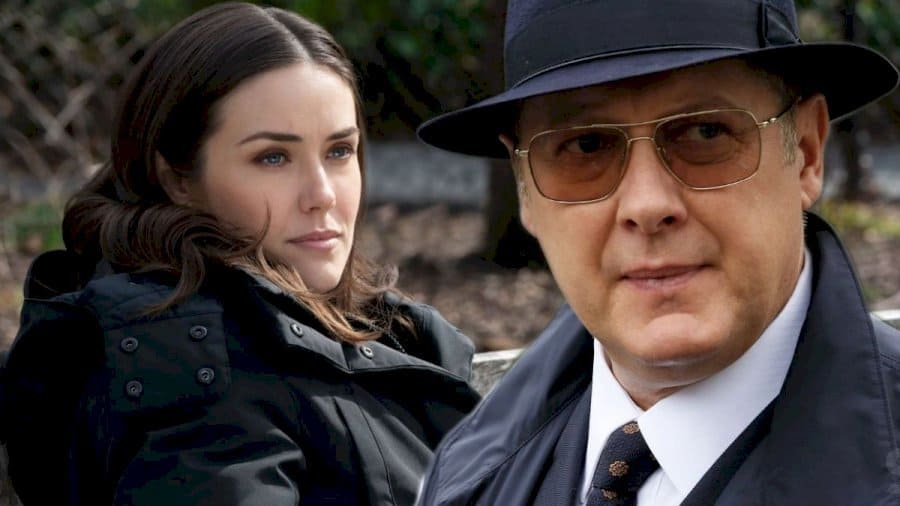 Fans' Reaction to Keen's Sudden Departure
Elizabeth Keen's sudden departure causes shockwaves to the viewers and to her colleagues. it is only announced just over a week that Megan Boone will be leaving the series after Season 8. Her exit is so abrupt as it might feel to viewers that the writers rush the plan to the conclusion of Liz's story. With Deadline reporting that a mutual decision is made early on in the 8th season for Boone to leave after the final episode.
Several fans go bitter about how the character of Liz ended that they swear to stop watching the show altogether. Some even post on their social media accounts how disappointed they are. Opposite to Bokenkamp's statement that they genuinely handle Keen's death and that the series remains full of life.
Why did Megan Boone Leave Blacklist?
Megan Boone decides to move on with the character that she portrays and announces to Deadline that she is leaving Blacklist. She already gave eight years of her life to the drama series. Thus, it is the right time to take other opportunities. She also reveals that she creates her own production company.  The name of her company is Weird Sisters and she signs a production deal with Sony Pictures. It is the same studio that produces Blacklist.  
In her Instagram post, she stated, "This experience, for me, has been an entire life inside of my own life. These eight years playing Liz Keen have helped me better define the world and myself, as she set out to do the same. Liz sought incorruptible familial bonds and collided with powerful forces to reveal the boundaries where a cruel, indifferent world ended, and she began. As her story ends, I am grateful, most of all, for the people I shared this time with my fellow cast members present and past, our incredible crew who carried every single day for all involved, and those of you we entertained."
There is clearly no animosity between her and the people at The Blacklist. Although many viewers are really sad about her exit from the drama series. The fans believes her words and wish her the best of luck in her new endeavor.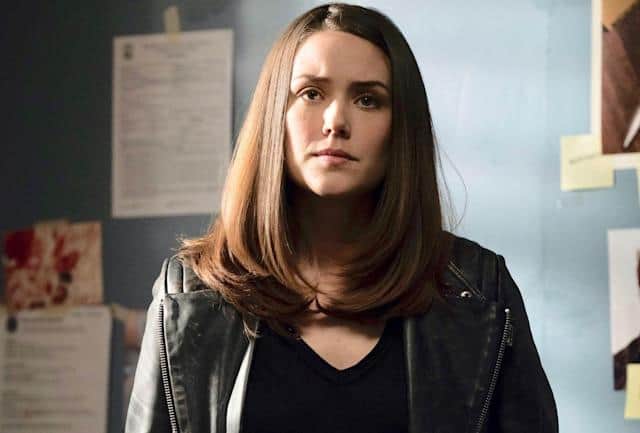 premiered on September 23, 2013.
an American crime drama television series.
premiered on NBC.
Sony Pictures Television and Davis Entertainment are the creators. 
Jon Bokenkamp wrote the pilot episode.
Executive producers for the series include Bokenkamp, John Eisendrath, and John. 
nominated for Screen Actors Guild Award for The Blacklist's Outstanding Performance by a Stunt Ensemble in a Television Series. 
James Spader as Raymond "Red" Reddington is a former U.S. Naval Intelligence officer and number 4 on the FBI's Most Wanted List.
Megan Boone as Elizabeth Scott Keen (Blacklister No. 1) is a rookie FBI profiler on Harold Cooper's team.
Diego Klattenhoff as Donald Ressler is a senior FBI agent, a stickler for procedure
Amir Arison, as Aram Mojtabai previously worked for NSA, is a skilled technician who regularly assists the FBI. 
Ryan Eggold as Thomas Vincent Keen, born Christopher Hargrave (Blacklister No. 7), is Elizabeth's husband, an elementary school teacher who turns out to be a covert operative working for Berlin.
Parminder Nagra, as Meera Malik, is a CIA field agent assigned to Reddington's security detail, a CIA agent tasked with Reddington's file and has unknowingly leaked. information to the terrorist Anslo Garrick upon the orders of an unknown individual.
Harry Lennix as Harold Cooper is the Assistant Director of the FBI Counterterrorism Division and head of the covert FBI task force assigned to pursue the criminals on the Blacklist. He is willing to oblige Reddington's unusual requests.
Mozhan Marnò as Samar Navabi is a Mossad agent from Iran, a highly skilled interrogator.
Hisham Tawfiq as Dembe Zuma (Blacklister No. 10), Reddington's trusted and loyal bodyguard, driver, body man and confidant, a Muslim former freedom fighter from Sudan.
Laura Sohn is A Special Agent with the FBI whom Liz interviews for a place on the Task Force.
Ulrich Thomsen as Alexander Kirk (Blacklister No. 14), born Constantin Rostov, is a powerful billionaire businessman who made his wealth buying up Russian companies after the fall of the Soviet Union.
Fisher Stevens as Marvin Gerard (Blacklister No. 80), a Harvard alumnus and magna cum laude graduate, serving as shadow counsel to politicians and high-profile criminals, including Reddington.
Keen's death marks a tragic end to a story of a rookie, fresh-faced FBI agent. She dies without being able to read her mother's letter. Likewise, she is not given the answers to her questions as she is promised. Despite the assumptions of the viewers, the show gives viewers enough information to guess about Red's true identity.
Nellie Andreeva, Megan Boone Launches Production Company After 'Blacklist' Exit With First-Look Deal At Sony Pictures Television, Megan Boone, Instagram Post, https://www.instagram.com/p/CQfDxsVsvcz/ https://deadline.com/2021/06/megan-boone-lweird-sister-production-company-the-blacklist-exit-deal-sony-pictures-television-1234780662/
Megan Boone, Instagram Post, Megan Boone, Instagram Post, https://www.instagram.com/p/CQfDxsVsvcz/