After being diagnosed with diabetes, he becomes more concerned about his health.
Anthony Anderson is a comedian and actor who has featured in a number of movies and television series. He has been in both his own short-lived sitcom, All About the Andersons, and the ABC series Black-ish.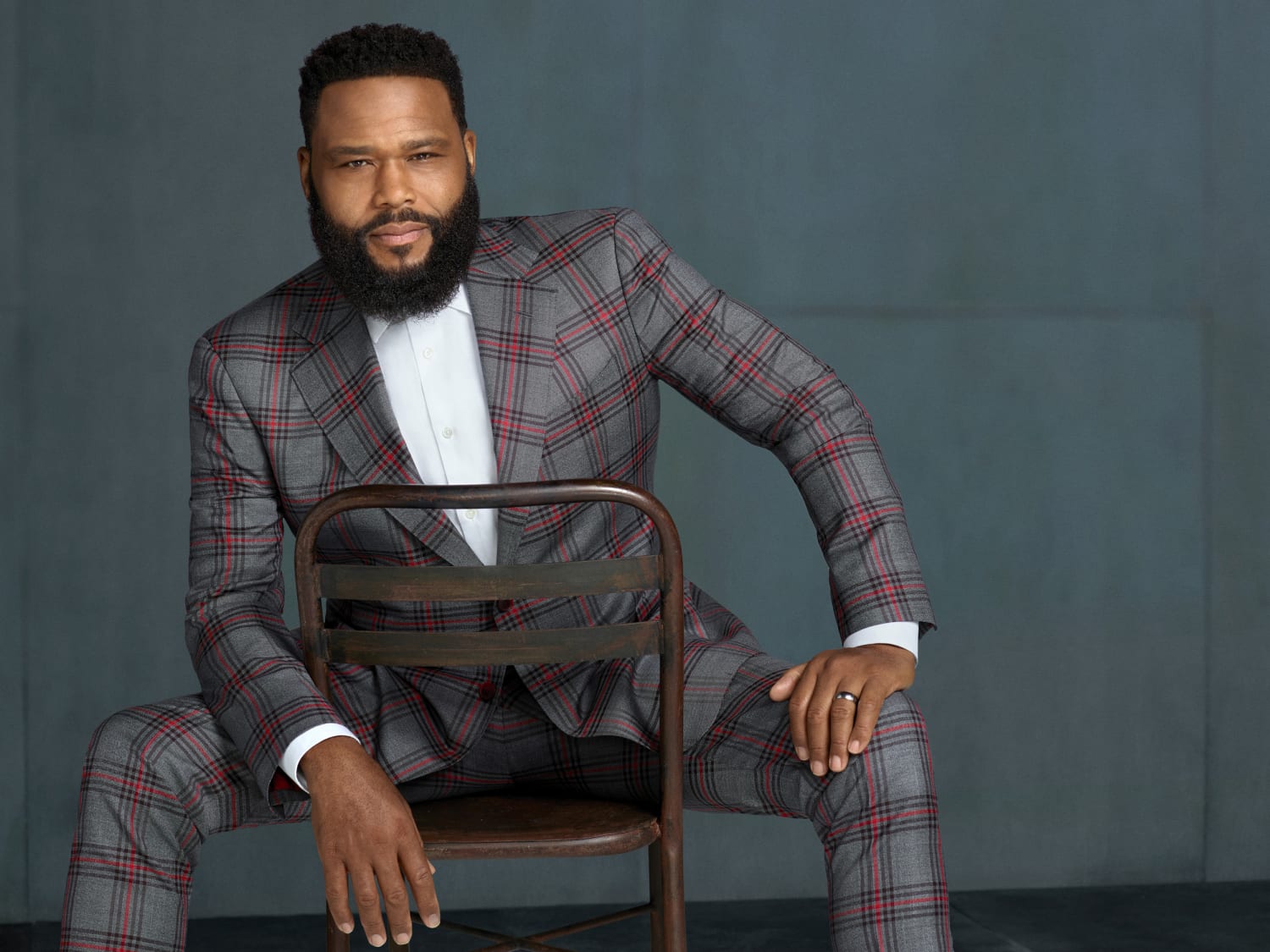 He is also known for his leading roles in the drama series K-Ville, The Shield, and as NYPD Detective Kevin Bernard on the NBC crime drama Law & Order. Moreover, Anthony hosted the ABC version of the game show To Tell the Truth and is a regular judge on Food Network's Iron Chef America.
Being in the camera and on big screens gained him enough attention for people to notice any changes in his body. He was 270 pounds at his heaviest, yet he managed to drop 47 pounds and still counting.
His weight loss journey began after he was diagnosed with diabetes and began making minor changes to his diet, but when he was cast in "Law & Order," he decided to make a much more radical shift.
Anthony Anderson's Weight Loss Tricks
The main keys to Anthony's successful weight loss:
He embarked on a weight loss journey after he was diagnosed with type 2 diabetes
He started dieting and working out
He gave up drinking and has gone for vegan diet for a period of time
He integrated fish into his diet after following plant-based diet
Related Weight-Loss Posts
Anthony Anderson was diagnosed with Type 2 Diabetes.
Anthony was diagnosed with type 2 diabetes in 2001, and he struggled to regulate his blood sugar in the years following his diagnosis since he didn't pay attention to it from the start.
"I didn't deal with it as seriously as I should have in the beginning," he stated at that time, acquired by Everyday Health. "I listened, but I didn't really implement that into my life until much later. I wasn't the best patient to my doctor."
"Eventually you have that moment in your life, that epiphany, where you think, 'What do I need to do to change this? What do I need to do to stay healthy and get better?'"
In fact, his diagnosis also included high blood pressure and high cholesterol. After his father died of Type 2 Diabetes, he decided he didn't want his family to go through the same thing and immediately began his weight loss journey and started looking for his health.
"So I watched my dad slowly die from this disease, and I vowed never to let that happen to my wife and children, and it jump-started me into becoming healthier," the actor told L.A. Times.
What adjustments did Anthony Anderson make to his eating habits?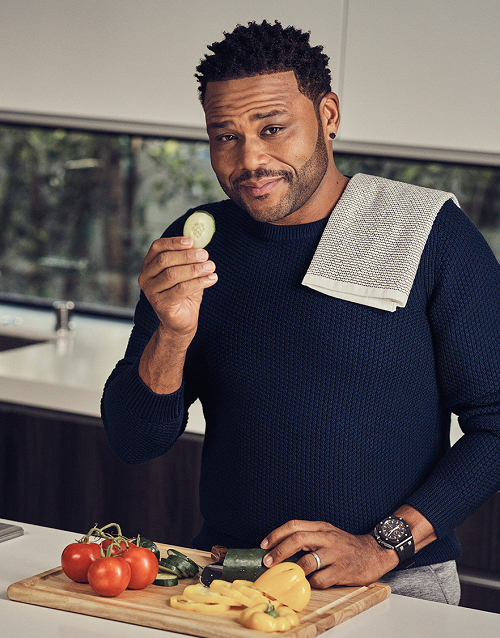 Anthony started his weight loss journey through diet. His friend, Al Roker, introduced him to his nutritionist during his interview with the journal. She encouraged him to consume better and cleaner foods, which prompted him to begin exercising.
The judge was also reportedly said to have given up drinking and gone vegan for a period of time during his talk with Rachel Ray, saying, "Six weeks ago, I moved to a plant-based diet."
"I'm vegan-ish – I'm not going to send anything back to the kitchen if some butter or cream found its way onto the plate." 
He further informed the presenter that he began to integrate fish into his diet after following a plant-based diet for a while since he thought his body required it.
What workout does Anthony Anderson do to lose more weight?
Anthony's body transformed considerably around the time he was cast as Detective Kevin Bernard on "Law and Order," to the point that the producers had to purchase him a new clothing, and he credits it to exercising.
"I bought a bike and would ride it everywhere. I would do this big loop around Manhattan. I came home to Los Angeles in the spring and had a treadmill and would run three miles a day," he shared in the same interview with L.A. Times.
"I lost so much weight that when I came back to "Law & Order," production had to buy a new wardrobe for me. Back in L.A., I joined a gym, got a trainer, and worked out three times a week lifting weights, and I kept up the treadmill as well."
"I weigh 222 now, that's 46 pounds of weight loss, and my blood sugars are getting better, and some of my medications have been reduced," he disclosed.
Anthony Anderson accepted a weight loss challenge from a fellow actor.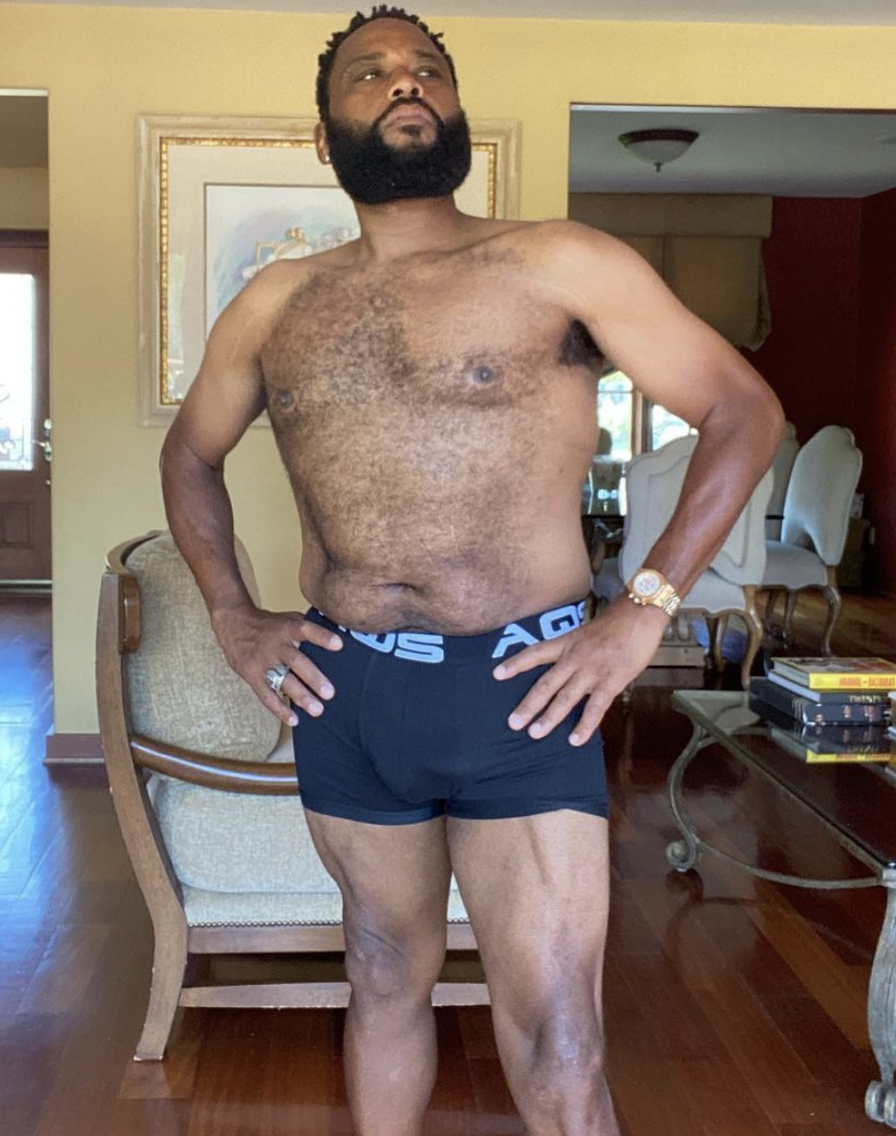 During an appearance on The Late Show With Stephen Colbert, he updated his progress in the challenge mentioned above, also renaming it "Grown Men Sexy."
"The challenge is just to transform that dad bod, that Covid bod, back into something that's healthy," he remarked to Stephen. "We've all taken this 12-week challenge that Will threw out there, and a bunch of us are on the bandwagon, and that's what it is."
"It's just about being healthy. It's called Grown Men Sexy," he continued, adding, "I'm 218 right now; I'm trying to get down to 200."
Anthony Anderson's message to people who are battling diabetes.
Anthony Anderson is pleased with his body's transformation, and when he looks in the mirror, he can't help but remind himself that this is how he should look like.
And if there are people out there who want to start losing weight or take care of their health, especially if they've been diagnosed with diabetes, he has some advice.
"That [diabetes] it's a death sentence," he began. "That now life is over as you know it. That's not the case. I'm living a full, healthy life as a type 2 diabetic for 20-plus years now, and that's only because I go to my doctor and get regular checkups."
"I do what my doctor asks me to do. And because of that, there have been no complications, and I'm living a healthy lifestyle, doing what I want to do," he added, noting that the diagnosis is a "New beginning. That's what I like to tell people."