Echard dumped his top two competitors, Rachel Recchia and Gabby Windey, in the season 26 finale after realizing he had fallen in love with the eliminated Susie Evans. Evans returned, but his proposal was rejected on the air, leaving Echard alone.
The Bachelor Season 26 Finale Recap
Clayton sits in a chapel, serenaded by a choir, considering his life decisions up to this point. The next day, he has a conversation with Jesse about where he is in his search for love. Still perplexed about Susie Evans, he proceeds with the rose ceremony, which is an emotional roller coaster.
Rachel and Gabby walk in and realize they're the only ones remaining with two roses in front of them. Clayton tells them he's in love with Susie and with both of them. He also admits to having a sexual relationship with both of them. Clayton had to hear everything because both women were sobbing.
Gabby was the one who approached Clayton initially. As Clayton tries to make his argument, their chat does not go well. He admits that the woman with whom he will leave is the one he loves the most. Gabby walks away from the show as a result of this. Rachel approaches Clayton after a little break for a spirited discussion. Rachel is conflicted but prepared to give Clayton another chance at the end of their chat.
Then they return from their break. Clayton gives Rachel his first rose, which she accepts. Gabby accepts his second rose, but she declines. Despite voluntarily appearing on a show where she competed with other women for one man's love, Gabby maintains her philosophy of not competing for love. Gabby accepts Clayton's rose after further discussion.
They offer some unique perspectives on Clayton's conduct. The show then returns to Clayton meeting with his family before the women. He confesses his feelings for three women, just two of whom are still present. Clayton's father tells him he "screwed the pooch," His mother adds that it will be challenging to see Gabby as anything other than a consolation prize.
As Gabby meets his family for the first time, they wear similar sweaters. She first speaks with Clayton's mother about the previous night's happenings. Papa bear is coming next. He assures Gabby that he understands her decision to leave and is honest with her. They had an in-depth discussion on the possibilities for the future. Clayton may have benefited from his father's wisdom and insight.
Jesse teases Rachel about something crazy happening before she meets Clayton's family. Rachel first speaks with Clayton's mother about the recent rose ceremony disaster. Rachel states that she is open to Clayton's idea. She's doing reasonably well with the whole loving-three-different-women-at-the-same-time feeling. Clayton's father is up next. After what Clayton did to the women, he's astonished Rachel can still trust him. He didn't go into as much detail as with Gabby, but the dialogue was still lovely. Clayton, however, feels he still loves Susie after these dates.
Susie Evans is still in Iceland, which is the "unexpected turn" of this finale. Clayton tells his family that he must listen to his heart, bringing him to Susie. There's a chance they'll reunite while she's still in Iceland. The show then returns to the live audience, where a panel of past Bachelors and Bachelorettes discusses Susie's options. Many people agree that Susie should trust her instincts and make the best option for herself.
Part two begins with Jesse visiting Susie to inform her that Clayton still has a shot. She gives in to her desires and meets Clayton, entering a room with him and his parents. What an awful way to continue their conversation. We need to make amends, but in the meantime, here are my parents. Susie made the proper decision by inviting Clayton to speak with her outside.
The two endure the Icelandic cold to talk about what happened. Clayton listens to Susie and then asks for a second opportunity. Susie isn't ready to return, but she expresses gratitude for his offer and willingness to reconcile.
Clayton sobs on the bench as Susie is carried away, stating she'll think about it. Not only is the man crying, but he's crying in three garments in the freezing cold. He did cry, for the record.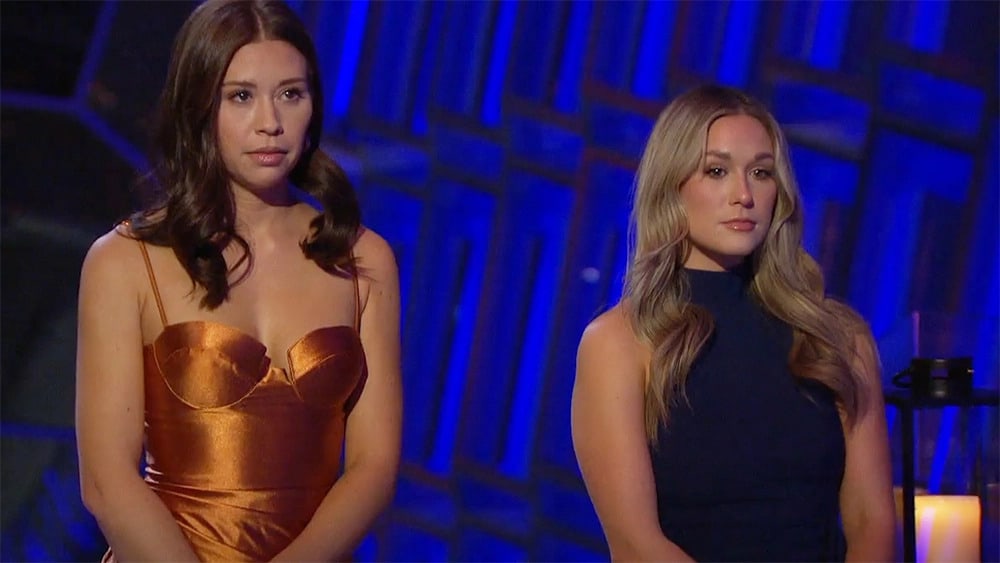 Clayton realizes his feelings for Susie and decides to break up with Gabby and Rachel. Clayton decides to break up with both of them simultaneously in the same room rather than share a romantic moment.
Gabby goes away with nothing to say. Clayton walks into her room to talk about it further. Gabby, as she should, lets him have it. She and Rachel both felt deceived and lied to because how could his emotions shift so quickly? It was literally a day later. Rachel, on the other hand, is remained mute in her room.
Rachel reclaims her moment in Iceland and gives it to Clayton. When Clayton needed to find Gabby, she was the only one who stood with him at the rose ceremony. She's been in love with Clayton for a long time and now feels deceived. Clayton claims he can't genuinely love Rachel if he still has feelings for Susie.
Clayton continues to apologize as Rachel walks out the door. Rachel informs him that he has given up on the girls, even though she has never ceased fighting for him. Rachel is deserving of so much more. Despite her heartbreak and tears, she makes an excellent point: Clayton never cried or seemed affected by it.
Gabby joins Jesse on the show live and discusses how she feels at the moment now that she has more time to reflect. She hasn't spoken to Clayton since the incident, but now she has the chance to do so live. Clayton claims he has no choice but to apologize.
Gabby expresses how she felt and how the three women's relationships with Clayton should have been separated. She explains where she's coming from, how words are essential to her, and how they've never known anything about Clayton's emotions.
The live finale program of The Bachelor Season 26 continues to cut to Rachel's father. Rachel first speaks with Jesse, who is interested in hearing her immediate impressions after seeing the scenes again. Rachel assumed it would all come down to her. She no longer has feelings for Clayton after their conversation and her attempts to fight for their love. She claims she will never love someone who treats others with the disrespect Clayton showed Gabby and herself.
When Clayton takes the stage, Rachel informs him that her emotions aren't for him since she believes he was selfish and disrespectful in his search for love. Clayton apologizes for putting her through that and admits he should have made fewer assumptions.
When Jesse presents Rachel's parents with the situation, they refuse to say anything because they have nothing nice to say. Even though we know Rachel's father has much to say and maybe do to Clayton. Clayton seems unconcerned about what happened to the women in Iceland. Clayton is asked one last question by Rachel: did he say he loved her so he could sleep with her?
Susie is the last lady left in Iceland when we return. Clayton has left her a note in Jesse's hand. As he is escorted to the proposal place, she reads it aloud. Hearing the message aloud, I believe Clayton had some assistance writing it, given his vocabulary thus far this season.
Susie approaches this rambling Viking longhouse. What a romantic setting for a proposal among the Viking shields. If you think about it, this season has been a war. Susie won the challenge and had to depart to convince Clayton that she was the one.
Clayton begs Susie to give him another chance to be the guy she deserves and to love her for at least one more day. Susie claims that she knows Clayton and that their feelings for one another are genuine.
On the other hand, Susie tells Clayton they are at two different stages in their relationship in the most excellent way imaginable. Clayton is ready to settle down and find his true love, but Susie isn't in the mood just now. She even goes so far as to claim they might not be the same person. Clayton announces the end of the relationship, and she decides to leave Iceland alone. Before Clayton escorts her out, the two embrace.
Clayton returns to the live broadcast to discuss how he might not be a bachelor anymore. First, they talk about Clayton's season prognosis. He summed it up nicely when he said it took five years to grow in two months. When Susie drove away, he stated he felt like he had failed. He strolled in alone and walked out alone.
This is the season's biggest reveal. When Clayton returned to his "regular" life, he was approached by someone from the show. Despite the hardships, sorrows, and turmoil that he subjected these ladies too, one of them decided to try again.
Susie decided to return to Clayton after everything in Iceland and during their journey. That does not rule out a possibility of him cheating on Susie, but there's no one else to compete with.
In retrospect, Susie was the only woman who still respected Clayton in the end. She ended up breaking it off, but after some time apart, they could reconnect away from the lights and cameras.
They now adore each other and want to be supported as a pair rather than as individuals. Their future plans include moving in together in Virginia, Susie's hometown. Clayton offered Susie a ceremonial final rose even though there was no proposal.
The series revolves around a bachelor who begins with a pool of romantic interests from whom he is expected to select a wife. During the season, the Bachelor eliminates candidates each week, eventually concluding with a marriage proposal to his final selection. The participants travel to romantic and exotic locations for their dates. The conflicts in the series stem from the elimination-style format of the show.
The season returned to its original production format and Agoura Hills, Los Angeles, California site for filming. The crew recorded at the Villa de la Vina estate, better known as The Bachelor Mansion, for the first time since season 24.
The bachelor talks with the women in each episode. He gives a rose to each woman he wants to stay on the show. Those who do not receive a rose from the Bachelor are eliminated from the competition. Eliminations are decided based on the Bachelor's personal feelings about each participant, influenced mainly by the impressions each lady makes during dates or other events during the week.
Most roses are given out at the end of each episode's rose ceremony. However, roses can also be given dates. A contestant must receive a rose if they go on a one-on-one date with the Bachelor or Bachelorette. They'll have to return home immediately if they don't get one.
Unless the season is nearing the end, each show ends with a cocktail party, which the Bachelor and all remaining women invite. The Bachelor gives a "first impression rose" at the first cocktail party of the season; roses are rarely offered at following cocktail parties.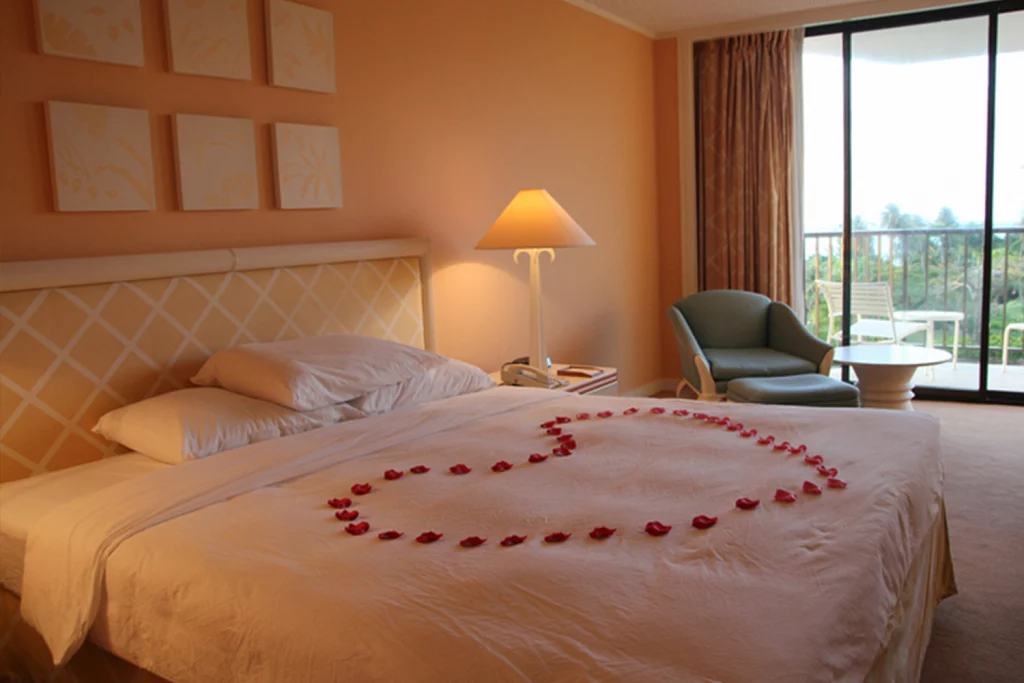 Of all the reality TV shows, only The Bachelor offers fantasy suite, in which the lead invites their top three contestants to spend the night with them without the cameras and producers present. These unfilmed dates remain, nevertheless, one of the most mysterious aspects of the franchise.
In a confession, Matt James (Bachelor 25) and Peter Weber (Bachelor 24), disclose some steamy and intimate moments with other contestants.
The Bachelor Season 26 Quick Facts
a dating and romance reality TV show that premiered on ABC on March 25, 2002
The Bachelorette, Bachelor Pad, and Bachelor in Paradise are just a few of the many spin-offs that have resulted from the show's success.
created by Mike Fleiss
premiered on January 3, 2022, with Host Jesse Palmer
Jesse Palmer, the fifth Bachelor in 2004
Clayton Echard, a 28-year-old medical sales professional from Eureka, Missouri, was featured
concluded on March 15, 2022, Susie Evans, a 28-year-old wedding videographer, was Echard's final choice, but she turned him down
Who is the Season 26 Bachelor, Clayton Echard?
Bachelor Clayton Echard was a favorite of Michelle's middle school students and a romantic match for the charming Minneapolis teacher. On the other hand, Michelle ultimately sent Clayton home, setting in motion one of the most emotional and heartfelt moments in "Bachelor" history.
Clayton's genuine desire to find a mate and raise a family was front-and-center in that one poignant moment. Never has it been more apparent that one guy deserves a second chance at finding that great love.
Clayton, dubbed "Claynos" by his housemates because of his sculpted physique, grows stronger with each rose, opening himself up to Michelle in ways he never imagined. This Midwestern man demonstrates that he is far more than a good-looking gentleman with a rock-hard physique. He's an old-fashioned romantic who isn't hesitant to put himself out there in search of love.
Clayton graduated from the University of Missouri with a bachelor's degree in health science and minors in business and Spanish. He is now employed in medical sales but is pursuing his MBA to create his own company.
Clayton joined the University of Missouri football team as a walk-on. He soon rose through the ranks, playing a pivotal role in leading the team to back-to-back SEC title games and a national top-ten rating. He even spent a season with the NFL's Seattle Seahawks before quickly learning that his football skills didn't match his business ability.
Clayton had the perfect example of marriage and love growing up in the lovely suburbs of St. Louis. Brian and Kelly, Clayton's parents, have been married for 29 years and have the kind of love Clayton so dearly desires. Clayton is looking for a mate, a great love, and a best friend, just like his parents.
Will There be Bachelor Season 27?
Bachelor Nation fans are rejoicing because ABC will continue to play matchmaker in the 2022-23 television season. On ABC, The Bachelor franchise has been renewed for a 27th season.
The last season's release date has yet to be determined. It's too early to say when that will be. The way some individuals engage on social media indicates their eagerness for the Bachelor season 27 premiere.
The Bachelor's 27th season is set to premiere in early 2023.