The murder of boxer Saif Rahman and the debut of new family liaison officer (FLO) DS Jenn Townsend (Marsha Thomason) are highlights of the third season of ITV's The Bay.
The Bay Season 3 Finale Recap
A Body Washed-Up in the Bay
Jenn, who recently relocates to Morecambe with her children Conor (David Carpenter) and Maddie (Amy James-Kelly), must attempt to balance her new career with domestic strife. Along with Jenn's partner Chris (Barry Sloane) and his unwelcoming adolescent daughter Erin (Karen Hobson), Conor tries to fit into their new blended family. By the penultimate episode, it appeared that the family conflicts would harm Jenn and Chris's relationship irreparably.
The body of young boxer Saif (Brahmdeo Shannon Ramana), who had been severely beaten, washed up in the Morecambe bay. Many people, including Saif's aunt and uncle, who had been involved in a match-fixing scam, and the local Vinnie (Ray Conlon), became potential suspects.
To the alarm of her youngest son Jamal (Nadeem Islam), Saif's grieving mother, Mariam has been finding comfort in bottles of gin stashed under the kitchen sink. In the series finale, Jenn is still attempting to balance her personal life with the intricate murder investigation she is looking into.
After his and Jenn's quarrel the night before, poor Chris wakes up on the couch to start the third season finale. Jenn advises that perhaps the pair moved in together too quickly and that maybe she and her children should leave.
Erin appears a little guilty as if it has just occurred to her that Conor's moods and cruel treatment may contribute to the troubled relationship between her dad and Jenn. This is surprising because one would expect Chris's stroppy madam of a daughter to start celebrating.
Shirin (Deepica Stephen), the adolescent girl who saw Saif alive for the last time, is being re-interviewed at the police station in the meantime. Jenn leaves the glares of the teens at home and goes to the Rahman household to check how they are faring. Vinnie is closing down the facility and clearing everything out, so Mariam (Rina Mahoney) asks Jen to go get Saif's belongings from the boxing gym.
Jenn notices at Vinnie's gym that until Saif joined, his friend Ritchie (Paddy Rowan) had been the one taking home boxing honors. Vinnie informs her that Saif's talent overshadowed Ritchie's, turning the lads' friendship into a rivalry.
Ritchie is then taken into custody, and a sample of his DNA is obtained to test if it matches the blood found inside Saif's damaged phone. It does, but Ritchie fiercely denies killing Saif when Jenn and DI Tony Manning (Daniel Ryan) question him and accuse him of murder. He then becomes silent after that. Shirin is still being asked by the team in the hopes that she may share some important information because Ritchie is her lover.
Erin is probably done pouting for the day when Jenn arrives home and asks for assistance. She hands Erin a list of those who attended Saif's burial and inquires about any potential targets Ritchie might be shielding.
Instead, Erin claims she was shocked to see Kyle (Joel Phillimore), the brother of Saif's girlfriend and closest friend Molly (Isabel Caswell), who attended the burial. Kyle had claimed to the police that he was Saif's buddy, but Erin explains that this was a lie.
With this knowledge, Jenn quickly leaves for Kyle's family's auto repair shop. She is looking for a car similar to the one seen on security footage shortly after Saif's passing from where the police believe he passed away (outside the gym) to the bay where he was discovered. She scuffs the paint to uncover the distinctive black and white color captured on camera when she sees a very shining red BMW in the garage.
Kyle, who had been working or hiding behind one of the cars, emerges as Jenn asks Manning for assistance and drives off in the suspicious vehicle. Jenn then pursues Kyle closely.
The police corner Kyle and transport him to the police station for questioning after being detained. Ritchie, Kyle, and Shirin all tell what happens the night Saif passed away, bringing the truth to light at last.
Even if Saif and Ritchie don't like Kyle, it appears that he has always hangs out with them. Ritchie, who knew Saif likes Shirin, requested her to entice Saif to the gym's back door at night so he could teach his old friend a lesson. Ritchie becomes tired of Saif acting conceitedly and being treated better at the gym than everyone else.
Once there, Ritchie confronts Saif as Kyle, who had backed Ritchie, watches from a distance. Ritchie and Saif get into a battle. Saif's phone breaks during the struggle, which is how Ritchie's blood goes into it. But just as Saif appears to have the upper hand, Kyle intervenes and hits Saif in the head with some piping.
Ritchie flees in horror as Kyle tries striking Saif, killing him with a bludgeon. When Kyle needs assistance, he calls his father, Michael, and Michael and Kyle are the ones who drove Saif's body out of the gym and throw it into the bay.
According to the episode's climax, Ritchie, Kyle, and Sirin will all be charged with conspiracy to murder. At the same time, Michael will face prosecution for aiding and abetting his part in disposing of Saif's body.
The Rahman family gets back together as Vinnie permanently closes the gym. Mariam approaches her ex-boyfriend Ray (Vincent Regan)for help beating her addiction, and Manning attends his son's graduation.
As the family departs for tea on the seaside, Erin eventually apologizes to Conor for her behavior. Observing that their children may now try to get along, Jenn and Chris decide to stay together.
a

Tall Story Pictures

-produced and ITV Studios Global Entertainment-distributed

crime drama

series

airs in March 2019
throughout its six episodes, the

first season

averaged 7.2 million views
award-winning writer

Daragh Carville

is the writer
under the direction of Lee Haven Joens and Robert Quinn
Will There be The Bay Season 4?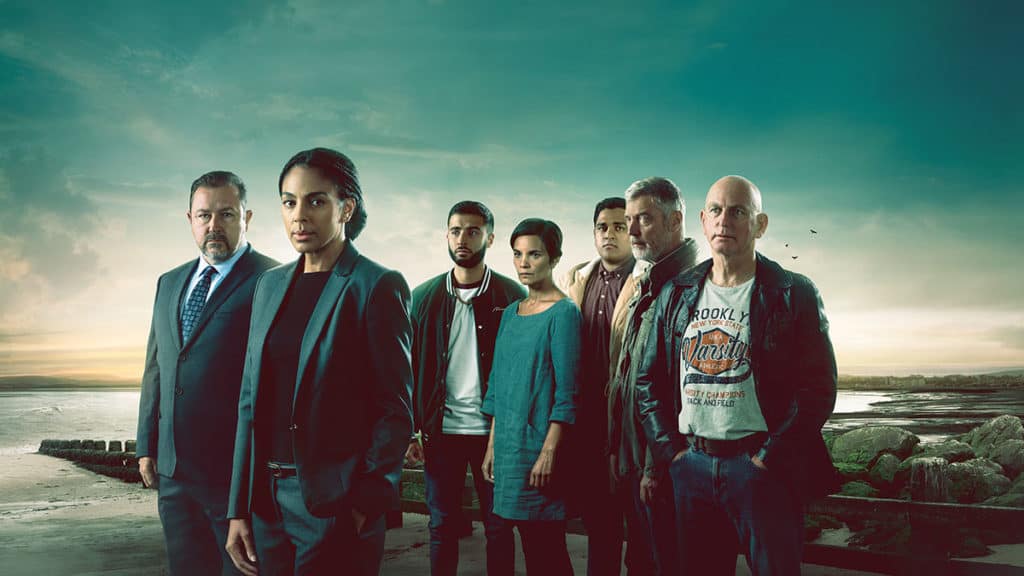 Bay fans are rejoicing because ITV drama The Bay has been officially renewed for a fourth season. DS Jenn Townsend is set to return for another coastal-set mystery. The release date of The Bay Season 4 has not been announced yet. It seems that it will soon be declared.
The new season is Marsha Thomason's debut as the new star of the drama series. She takes on the role of incoming family liaison officer DS Townsend. At the same time, she inherits the patch previously overseen by DS Lisa Armstrong (Morven Christie). The latter led the cast of the previous two seasons.
We can expect the return of Cobra star Marsha Thomason as DS Jenn Townsend, a family liaison officer. She replaces Morven Christie, who will not return to the series.
Other The Bay cast members likely to return are Daniel Ryan, Erin Shanagher, Thomas Law, and Andrew Dowbiggin.