What may have happened to cause him to be taken to the hospital in the midst of his show?
In the middle of his Texas performance, 5 Seconds of Summer's drummer Ashton Irwin was taken to the hospital after developing migraine and stroke-like symptoms from heat exhaustion.
Ashton needed to be taken to the hospital while the band was 45 minutes into their performance on Sunday night, according to Page Six. This worried the audience, which the band later addressed on social media.
In a Monday Instagram Stories post, the band wrote the following statement: "Last night's show ended early due to a medical incident during the show. Upon experiencing physical symptoms, Ashton was taken to a local hospital for the tests and medical review."
"Thankfully and most importantly, [Ashton] is feeling OK and recovering very well. We apologize to all the fans in attendance for the show being cut short."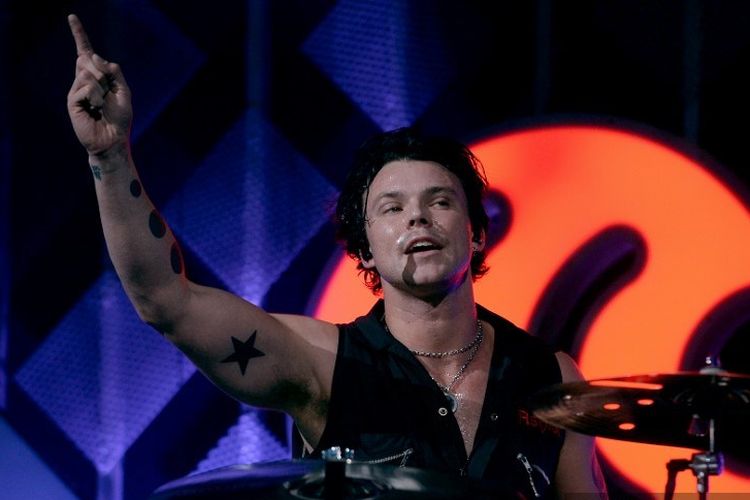 The artist himself also addressed the worrisome occurrence on Twitter, stating, "I suffered from an intense migraine brought on by exhaustion and overheating onstage which made me loose my vision and gave me symptoms of stroke in the left side of my body. So the decision was to end the show there and then."
"It's always amazing to play a massive energetic show in every environment thrown at us. Unfortunately this time my body gave out due to heat exhaustion," he continued in a subsequent tweet, adding that he broke down in tears in the ambulance, feeling as though he had let many people down, but he is now taking care of himself and getting rest.
Later, the band published a second statement informing fans that medical advice has forced them to cancel their Tuesday night performance in Arkansas. Due to a change in the original schedule, the final show of the North American TMH tour will be on July 26 in Rogers, Arkansas.
"We are so sorry to cause inconvenience to your plans, but we promise for those of you who can still make it, we will put on the show of your lives. ❤️"
Reactions to 5 Seconds of Summer's Ashton Irwin Sent To The Hospital During the Show
respect 5sos. especially ashton. they've been playing in extreme heat for the past couple of days. there is NO reason for anyone to be mad at them for not finishing this show.

— emily saw 5sos!! (@wildflowrash) June 27, 2022
just heard about ash, let's pray and send positive vibes. everything is gonna be alright. you're strong as hell @Ashton5SOS we love you and we hope you feel better soon! take care, that's what matters the most. sending all our love. 🤍🙏🏼 #feelbetterashton

— best of 5sos (@bestofsos) June 27, 2022
ashton irwin deserves the world but the world does not deserve ashton irwin

— ashlan live love laughs ashton irwin (@ashlanluvsafi) June 27, 2022
Please do not try to find the hospital Ashton is at. Please do not show up at the hospital. Give him + 5SOS time and space to rest right now.

— 5SOS UPDATES (@5SOST0URUPDATES) June 27, 2022
ashton irwin is such a GREAT drummer literally everyone should acknowledge that

— rani (@babybluerani) June 26, 2022
a couple days ago @Ashton5SOS was feeling bad for not doing enough for us, not giving us enough ig lives, what he doesn't see is that we know he gives us 200% every day on and off stage! let's give him that same love, positivity, and energy back, we love you so much Ashton 🤍

— jai SAW 5SOS?!? (@copyofawldflwer) June 27, 2022
Petition for @Ashton5SOS to stop worrying about disappointing us because of a HEALTH thing we love and care about him and want him to be happy and healthy, nothing to worry about bestie we hope you get better soon partly because we want the shows to go on but mainly cuz we love u

— Hannah☕︎︎ saw Harry (@five_sobs) June 27, 2022