The red carpet event for the Emmy Awards 2022 is a popular topic right now. Many style enthusiasts check their favorite online magazines for fresh photos of their favorite style icons.
Earlier today, Lily James was one of the participants of the prestigious award-giving activity this year. She donned a gorgeous outfit for the red carpet display. PR Newswire reported about the event, giving more details about the Emmy Awards 2022 event.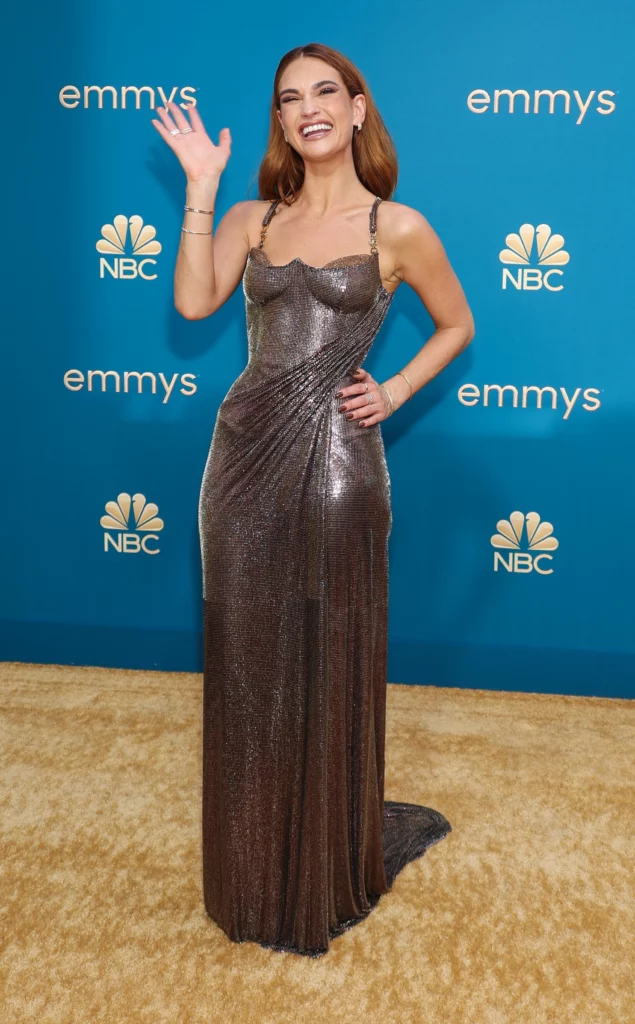 Lily Chloe Ninette Thomson, or Lily James, dazzled at the Emmy Awards 2022 red carpet. The English actress opted for a shimmering look that was perfect for the star-studded event.
As part of the trends this year, glittery pieces are notable in red carpet events. No wonder Lily chose the dress. Lily walked in a glittering gold gown to highlight her Hollywood glamour look.
The lovely celebrity dazzled on the red carpet in a gorgeous gold Atelier Versace gown, catching everyone's attention. Lily James donned the fabulous outfit to attend the activity in style at the Microsoft Theater in Los Angeles.
The 33-year-old actress seemed to enjoy sashaying down at the event venue. Her stunning dress is also show-stopping, featuring a plunging neckline and crisscross back. James shared a Hollywood glamour vibe that night.
Besides, Lily James attracted attention as she walked in the glittery number. The attire featured a cinched waist which showed off her model silhouette.
In addition, the famed celebrity highlighted her look with glittering diamond earrings and several gold bangles. She went out without neck jewelry while bringing attention to her appealing décolletage.
Aside from that, she opted for modern makeup. She wore an everyday makeup look, with a softly winged smokey eye and a rust-nude lipstick.
Then, her brunette tresses were parted in the middle. Lily styled it in stunning soft waves as she caught the eye of onlookers at night.
Do you like Lily James's look for the 2022 Emmy Awards? It's one of the popular trends this year, and Lily perfectly showcased the outfit at the award show.