It's a far cry from the excitement and energy that Hargitay is exuding as she accepts her award.
The People's Choice Award goes to Mariska Hargitay, but Kathy Hilton looks like she couldn't care less as she is not paying attention to the speech but is more concerned about her makeup.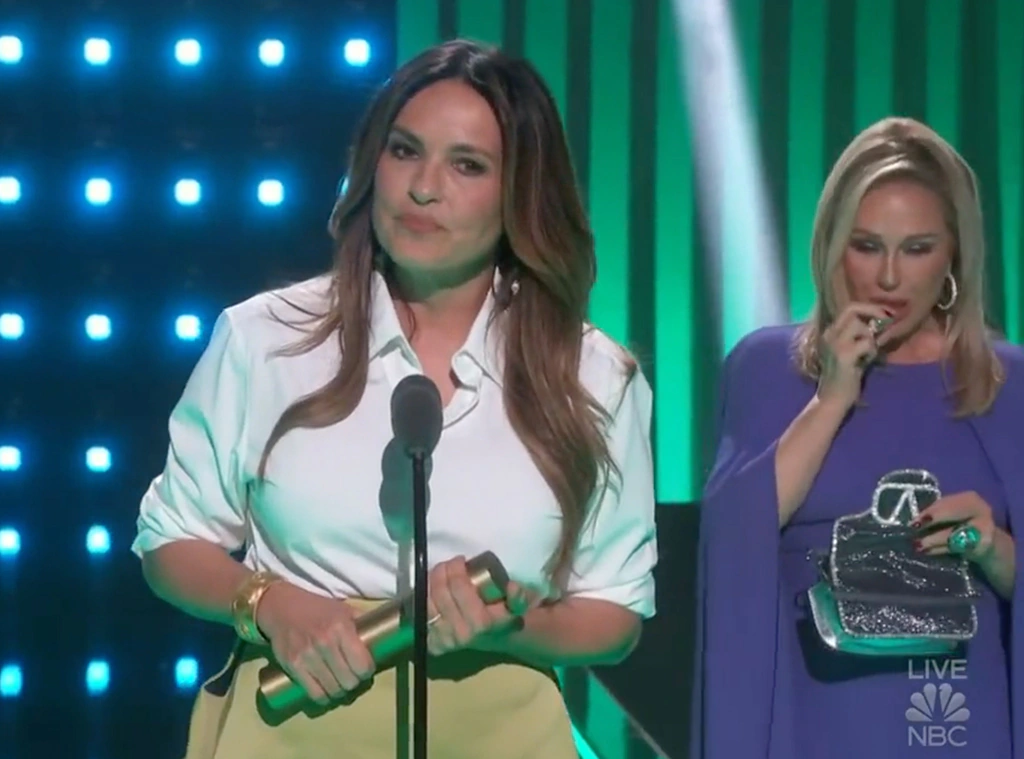 The People's Choice Awards presented Hargitay with the Female TV Star of 2022 award. Upon accepting the award, she emphasized the importance of the two words in her speech, expressing how much she loved it.
"The word, of course, the first word is people. And that's people from all origins and all ethnicities and all creeds, and all genders and all identity that make this whole glorious mix of all of us," she said.
"The second word, and that's even more important, is choice. So I just want to celebrate our ability in all of us, the willingness in all of us to choose kindness, and compassion and courage and to choose to listen and to learn and to build a bridge between our differences and our divides."
However, during her "thank you" speech, Hilton touched up her makeup onstage by applying lipstick, blotting it, and even sighing. It was unknown whether she thought the camera missed her doing it, but people believe Hilton did it on purpose or she doesn't know how to read a room.
It's possible that she was exhausted after a long night, but given her dismissive attitude, it's also possible that she was less than thrilled to be there. One Twitter user wrote: "Could @KathyHilton be anymore rude??? Let's not put on lipstick and look so bored when someone is giving a speech."
Another user also stated, "Did @KathyHilton forget she was standing on stage on live tv.. her lipstick had to be touched up! How true entitlement ones act!" While some may find this behavior impolite, her supporters even praised her for it, calling her an icon.
See more reactions below:
Reactions to "The Bored One": Kathy Hilton's Rude Actions To Mariska Hargitay Accepting Her People's Choice Award
How extraordinarily rude @KathyHilton. I cannot believe I (and every other viewer) just watched you apply lipstick, blot at it and SIGH in the middle of Mariska Hargitay's @peopleschoice award acceptance speech. Doesn't get any more self-absorbed than that. Shame on you.

— LB (@itsle_bay) December 7, 2022