Sending our deepest condolences to his family, friends, and fans mourning his passing.
On Saturday, Adam Rich, best known for his role as Nicholas Bradford on the hit '70s TV show "Eight Is Enough," has passed away at the age of 54 at his home in Los Angeles.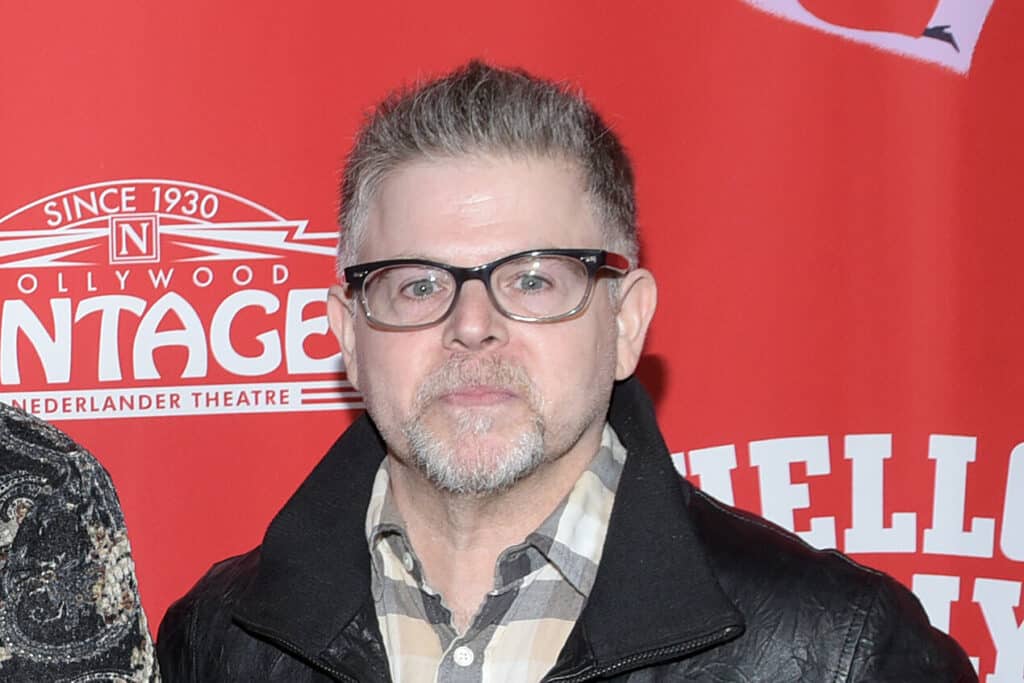 His death was verified by his family. They chose not to disclose the reason for his passing, but TMZ was able to confirm through law enforcement sources that there was no foul play.
Additionally, sources said that when someone went to his house, they discovered him dead. As of the time of writing, none of the other news outlets had received a response from a representative for the actor or his family.
On the other hand, the actor's publicist, Danny Deraney, paid homage to him in a statement and said, "Adam was simply a wonderful guy. He was kind, generous and a warrior in the fight against mental illness."
Thank you all for reaching out regarding Adam Rich.

If you knew Adam, you just loved the guy. And oh the stories he could tell.

Here is my statement: pic.twitter.com/3OITGnESuf

— Danny Deraney (@DannyDeraney) January 8, 2023
"Adam did not have an ounce of ego. He was unselfish and always looked out for those he cared about. Which is why many people who grew up with him feel a part of their childhood gone, and sad today."
He requested privacy for the family by not disclosing the circumstances of his death and concluded his remarks by stating that Rich was, in fact, America's "Little Brother."
As some of you are aware, Rich spent a large portion of his life battling substance abuse and mental health issues. Deraney told the Associated Press that the actor fought an untreatable form of depression and had made an effort to remove the stigma associated with discussing mental illness.
Over the years, he attempted many experimental treatments without success and stayed sober. Deraney also revealed that they had been worried when they had been unable to reach Rich in previous weeks.
Rich also struggled with substance abuse, which led to his imprisonment in 1991 when he broke a drugstore window to get drugs. His television father, Dick Van Patten from "Eight Is Enough," bailed him.
Rich began his acting career at a young age, appearing in a number of commercials before landing his breakthrough role on "Eight Is Enough." The show, which aired from 1977 to 1981, followed the lives of the Bradford family, a mother, and father with eight children. Rich played the youngest child.
After "Eight Is Enough" ended, Rich continued to act sporadically, appearing in guest roles on TV shows and in made-for-TV movies. His other credits include "The Devil and Max Devlin," "Small Wonder," "An Eight Is Enough Wedding," "Baywatch," and "Dickie Roberts: Former Child Star."
Problems plagued Adam Rich's life. In spite of his valiant efforts, he was ultimately unable to defeat his demons. Although Rich's untimely death is a loss to the entertainment industry, his legacy will remain.
Reactions to "Eight Is Enough" Actor Adam Rich Passed Away At 54
Adam Rich was truly an advocate for mental health, and also for democracy. He had become a voice for the people so his silence in the past few months concerned me. He was a good guy. He was trying to use his platform for good. #RIPAdamRich pic.twitter.com/0ahTIFzkax

— ♋️🌜 𝕎𝕖𝕕𝕟𝕖𝕤𝕕𝕒𝕪'𝕤 ℂ𝕙𝕚𝕝𝕕 🌛☮️ (@SoFullofWoe) January 8, 2023