Sacrifices to become a star? Worth it.
Before some actors began generating a fortune from their films, they began with salaries unimaginable by their current standards. 
Jim Carrey, one of the most well-known comedians in the world, did not receive any advance payment for his role in "Yes Man." However, he was already an established celebrity then, and the comedian's contract stipulated that he would earn $35 million if the film performed well at the box office.
"Yes Man" follows Carl, a recently-divorced loan officer who is despondent and has a pessimistic outlook on life. Carl's pals asked him to accompany them to a seminar on saying yes to everything and seizing the moment after observing how depressed he was.
Carl establishes bonds with others after meeting a young woman named Allison and reaping the benefits of saying yes as he receives a promotion at work, and his life improves after that. Many critics felt that the film's narrative was weak and that Jim Carrey's comedic relief was its only redeeming quality.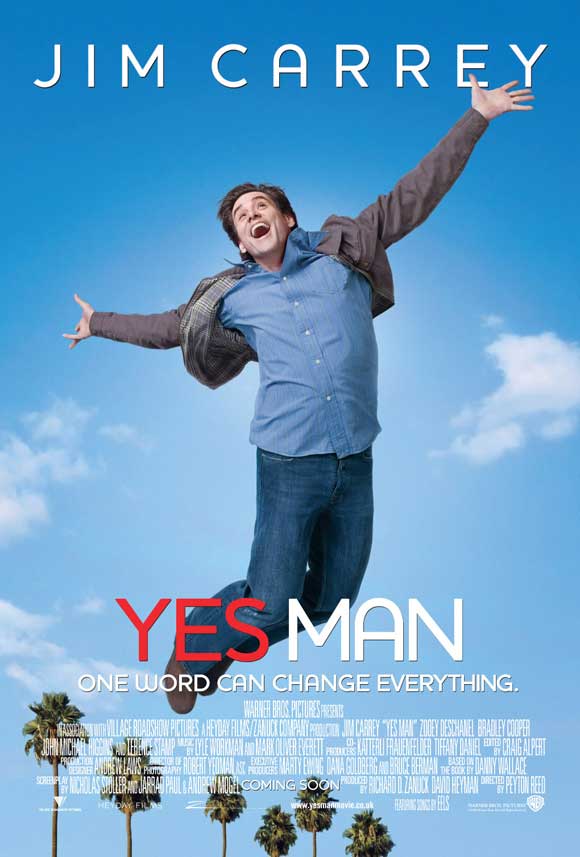 Metacritic gave the film a 46 percent rating by Rotten Tomatoes and 46 out of 100. Despite receiving mixed reviews, "Yes Man" performed well at the box office, generating $223 million on a budget of $70 million.
According to The Telegraph, following the failure of his previous films, such as "Fun with Dick and Jane," Carrey felt he did not need to be paid an advanced salary. Therefore, he refused any payment before filming. Instead, he negotiated for 36.2% of the film's revenues.
At the time, Carrey's action was regarded as hazardous. However, the gamble paid off as "Yes Man" grossed $223 million worldwide. Per Business Insider, Carrey received $35 million, one of his most significant paydays.
The film was controversial when it was released in the early 2000s, with critics offering the production mixed reviews. However, the film was a box office triumph, grossing $223 million on a budget of only $70 million.
Carrey's salary was one item they did not have to pay for out of that budget, as he decided to do something other than accept a straight cheque. Given that he knew he was one of Hollywood's most bankable personalities, Carrey is said to have hedged his bets and instead taken a 36.2% stake in the film's total profit.
Carrey took a massive risk, but it ultimately paid off, as he wagered on himself to attract moviegoers, and according to reports, the actor earned between $35 million and $50 million.
And if you calculate the film's profit as $153 million – $223 million receipts minus a $70 million budget – the numbers come out to approximately $55 million. However, the specifics of the transaction are unknown. 
It fluctuates quite a bit depending on which report you read; regardless, it represents a significant increase from the $20 million he reportedly charges for a role.