James Franco has now entered the picture.
Amber Heard focuses on Johnny Depp's jealously issues towards James Franco, whom she reportedly had an affair with during her relationship with the actor, in their ongoing defamation case.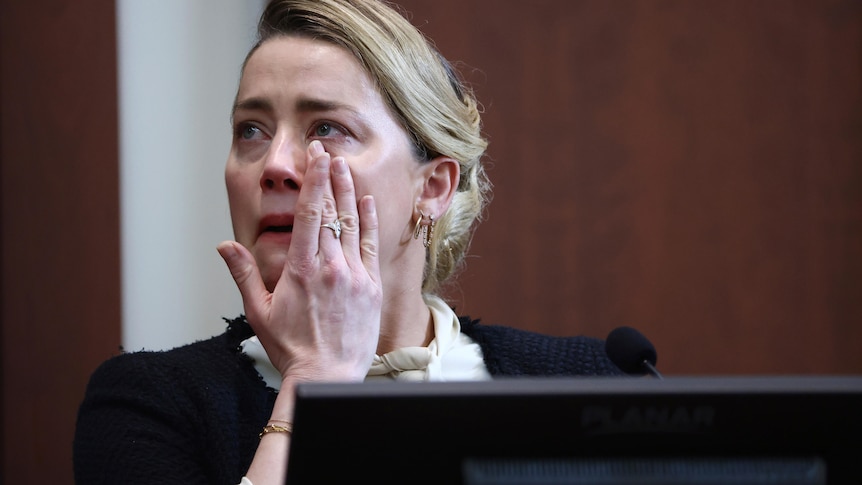 Heard and Franco originally worked together in the 2008 comedy "Pineapple Express," and they later reunited for the 2015 crime drama "The Adderall Diaries."
On Thursday, the "Aquaman" actress claimed that her marriage to Depp had worsened because of his hatred toward her co-star.
"He was mad at me for taking the job with James Franco," she said in a statement acquired by US Magazine during their live-streamed trial. "He hated, hated James Franco and was already accusing me of kind of secretly having a thing with him in my past, since we had done Pineapple Express together."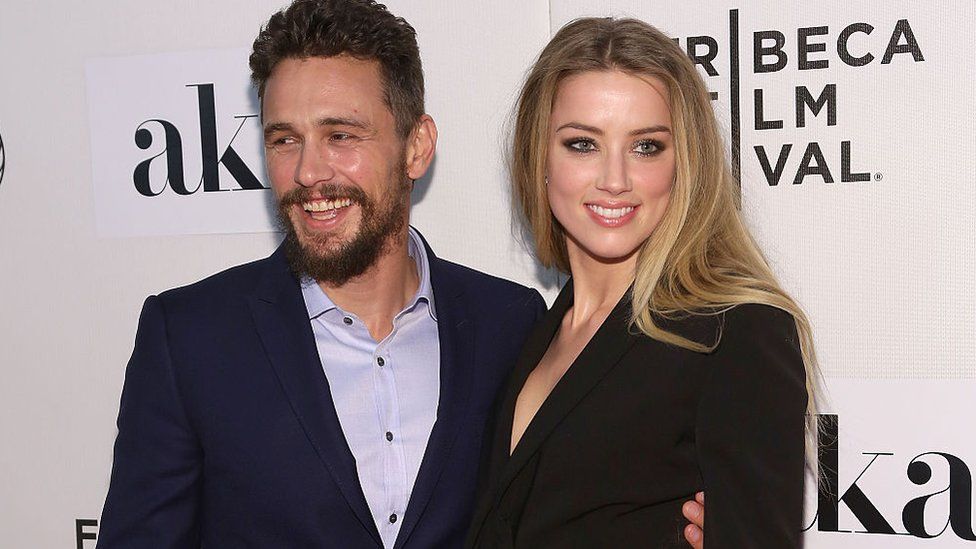 During the making of "The Adderall Diaries" in 2015, Depp accused Heard of sleeping with her co-star, Franco. "He had already been upset with me and accused me in many arguments about not telling him about scenes that I had, if I had a kissing scene," the philanthropist continued.
She also claimed that Depp would become enraged and "scream" at her because of the intimate scenes she had with Franco in the film.
"Any sort of romantic scene, and I wasn't explicit about what I was going to do, then I was accused of having withheld information and hiding it from him. So I didn't want the fight, of course, I didn't want the argument, but I had to kind of eggshell tiptoe around how to tell him when I had any sort of scene like that."
The "Pirates of the Caribbean" star issued the subpoena after security footage shows James entering an elevator with Heard, barely 24 hours after they had a brawl in which Heard claimed Depp had given her a black eye.
Reactions to Amber Heard Claims Johnny Depp's Jealousy Of James Franco Allegedly Caused Conflicts In Their Relationship
Amber Heard says Johnny Depp's jealousy toward James Franco was "a nightmare." Here she is sneaking Franco into Johnny's home when he was out of town. pic.twitter.com/xrPJysciul

— Alex James (@AlexJam91754067) May 5, 2022
Amber Heard calls James Franco "r*pey" and "aggressive." Said Johnny Depp was "aggressive" with his jealousy.
Here she is cuddled up to him on the elevator a day after Johnny Depp allegedly threw a phone at her face. It's 11pm, I don't think they're gonna play Uno pic.twitter.com/xEtKftoKRq

— Astral (@mystic_astral) May 5, 2022
Amber acting like Depp had no reason to be concerned over James Franco. Dude, you were in an elevator cuddling with him the DAY AFTER you guys split and said you were gonna file for divorce. ONE DAY. I'd say he was right to be concerned lol. #DeppVsHeard

— Kevin_CNY (@CNY_KFieLd) May 5, 2022