He may be a singer, but he also went beyond lengths to prepare for a specific film role that needed massive body transformation.
Usher is a renowned American R&B and pop artist who started recording music at the age of 15, with breakthrough albums such as "My Way," "Confessions," and "Looking 4 Myself."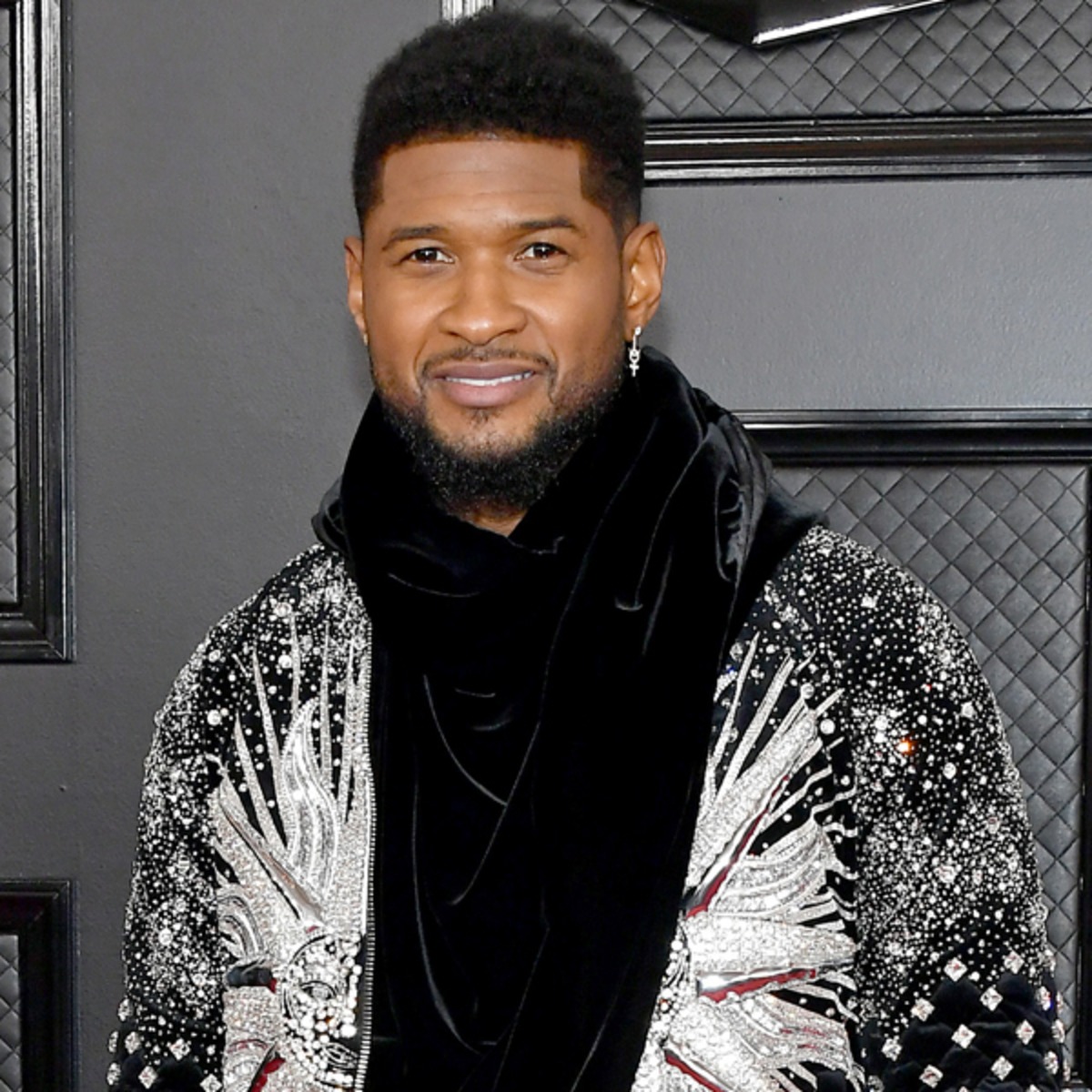 Usher's tracks "You Make Me Wanna" and "Nice & Slow" were both R&B hits, with the latter topping Billboard's all-genre singles list. Additionally, the actor gained a wider following through appearing on television shows, and he even had a recurrent part in UPN's Moesha series.
His skill as a dancer onstage matched his melodic singing voice. In addition, his weight loss journey attracted headlines.
Back in 2016, Usher dropped from 180 pounds to 146 pounds for a movie or a biopic, rather, of ring legend Robert Duran and will play Sugar Ray Leonard. The artist has claimed that he prepared for the role by concentrating on the film's athletic components rather than on his acting abilities.
Usher's Weight Loss Tricks
The main keys to Usher's successful weight loss:
He had to lose weight for a movie
He worked out three times a day
He tried vegan diet in 2012 but eventually gave it up because it was expensive to sustain
Later on, he recommitted to plant-based diet
He teamed up with a doctor to shed pounds
Related Weight-Loss Posts
Usher lost weight for a movie.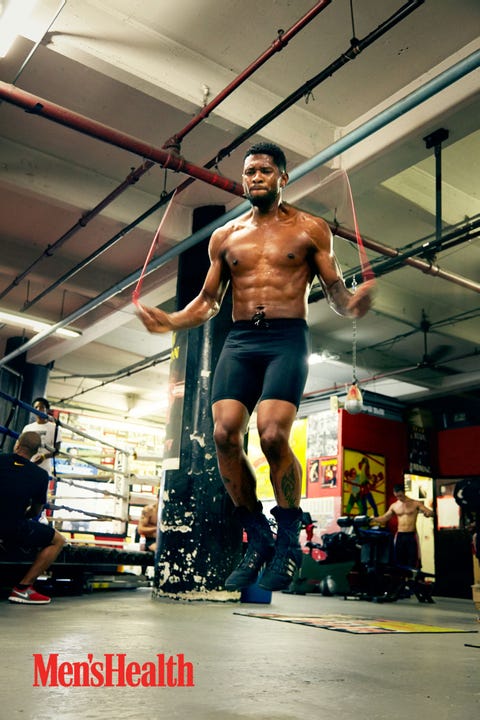 In an interview with Today back in 2016, Usher opened up about the preparation he had made ahead of the production, beginning his statement by saying: "I had to lose weight. I cycled. I even had to change my eating habits to eat for my blood type."
"I worked out three times a day sometimes – I had a trainer in Atlanta, Georgia, Xavier Briggs, and I worked out at Gleason's Gym here in Brooklyn and in Philly. But I didn't prepare like it was an acting role – I prepared like I was a boxer."
In a separate interview with Men's Health, he further disclosed the methods he had done to reduce weight. "Mentally, I'm the type of person who can ignore the pain. Put it somewhere else and allow my body to just go there."
"You can't box, ride a bike for 20 miles in the heat—Georgia heat—and then go to the studio and rehearse. That's not happening," he added.
"My commitment to this character demands that I not only physically get ready but also become him. The hair, the personality, the manner he conducts himself in—all that. He's an incredible man."
What type of weight-loss diet did Usher try?
Usher claimed to have tried a vegan diet in 2012 but gave up because it was too expensive to sustain, subsequently referring to himself as a "meat-eating vegan."
However, this time around, he has recommitted to following a plant-based diet, according to The Beet. "It's important to know that a healthy option is plant-based. I've actually started a journey myself. JD, too, is also a great supporter of plant-based as well as a vegan lifestyle," he explained.
Usher teamed up with a doctor to lose weight.
Usher did not achieve his lean figure only via his own efforts. Dr. Steven R. Gundry, according to the artist, was instrumental in his overall weight loss journey.
Gundry told Page Six that he met Usher in an odd scenario while the musician was filming "Hands of Stone" in 2016, "Sugar Ray told him, 'You're too fat to play me!' And so Usher said, 'What do you mean I'm too fat?' He doesn't have a piece of fat on his body," he told the publication.
The doctor went on to say that his client tried everything, including working out for five or six hours a day and eating a vegan as well as raw vegan diet. He even tried a gluten-free diet, but none of them worked.
"Well, one of his agents was in New York City visiting a girlfriend's apartment, and on the refrigerator was my two-page list of 'yes foods and no foods,' which is famous." Usher then received the list from the agent mentioned above.
"A few months later, I'm in my office in Palm Springs, and my assistant gets a call that a Mr. Raymond wants to talk to me," he described, adding that he had never heard of a Mr. Raymond before and to his surprise, it was Usher on the other end of the call.
"He says, 'You know, your diet is the only thing that got me to be Sugar Ray Leonard. I got 20 pounds off of me that I couldn't get off with anybody … I just want to thank you.'"
In an interview with PEOPLE, Usher explained the precise diet he followed from Dr. Gundry's "Matrix" plan, demanding a very regulated type of eating.
The actor only ate five to six modest meals a day, with fish, blueberries, and pistachios frequently on the menu, and followed a "three per day" fitness schedule that included jogging, swimming, riding, and sparring with amateur boxers at the boxing facility where he also trained with Leonard.
"It was wonderful," he described of his overall weight loss routine for the role. "Once you clean your body out and really get accustomed to eating that type of food, you see the results, and you feel better."
"The first 20 lbs. are the hardest in the world," he concluded. "When you get into that year of work, and you created goals and met them, you don't want to go back and completely fall off the wagon. But Usher Ray likes to have cookies on occasion."