Such an unpleasant and severe remark to say.
Since children have no idea what is going on, using them in social media arguments against an artist and some haters is tremendously damaging. On Friday, Cardi B didn't allow a user's remark about her daughter Kulture having autism go unaddressed.
Twitter user @theminajprint made this allegation in a tweet that has since been removed, writing, "Your daughter is literally autistic and you're on stan twitter instead of making sure she's not sticking her finger in outlets."
This understandably infuriated the artist, who slammed the user and said, "My daughter is not autistic…You can't call her ugly so y'all have to diagnose her wit her wit something.Go play in traffic b-tch."
The "Bodak Yellow" singer also attacked another post from a user who claimed that she was acting like a miserable child and was being compared to Megan, which reads: "You're 30 years old, even Megan that's younger than you not on the internet acting like a miserable child like you."
"30,40,50 …Don't bring my kids up on sh-t," she responded. "This is all because I put a video of me dancing and y'all wanted me to talk about rod vs wade …WHY YALL BRING UP KIDS FOR? Wtf my kids gotta do wit yall misery?"
Some fans also called out such users, while others informed Cardi that the term "autistic" is not to be embarrassed of and should not be viewed as an insult.
This is not the first time that her child has been described as having autism. A Twitter user sent a hateful remark about her and one of her children in April, saying, "[Cardi B] do you kiss your [autistic] child with that mouth?"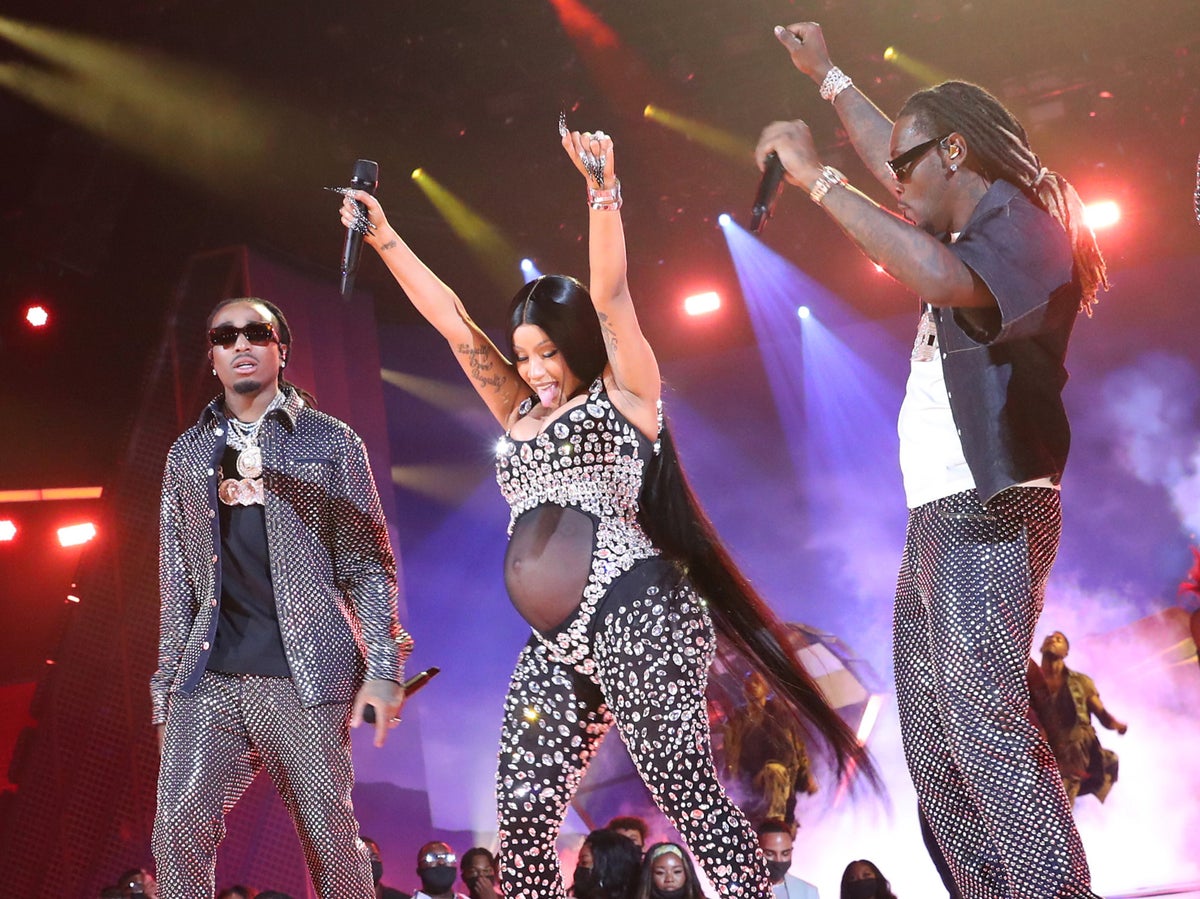 In response, she promptly emphasized that none of her children have it, remarking, "None of my kids are autistic … Don't project what you got on my kids the f – – k."
In an Instagram Live outburst that she streamed in early April 2022 and that Page Six obtained, she further explained people's misconception that one of her children had autism, adding, "There's nothing wrong with that disorder."
"I have friends that have children that are autistic. But my kid doesn't have that. So if I want to say, 'Don't put that s- -t on my kid,' I can say that. Why am I wrong for me saying 'Don't put that s- -t on my f- -king kid,' but the person that's tweeting that is not wrong?"
Reactions to Cardi B's Daughter Kulture Gets Called "Autistic" By A Follower
Nicki Minaj stans tweeting at Cardi B calling her daughter autistic because she's 3 years old and can't read yet 😭😭😭 we do not live in a society

— Fullmetal Anarchist (@psychwardchic) June 24, 2022
I hope Cardi B ain't implying there is something wrong with autistic kids, cus as an autism mom I'm thinking that could be misconstrued

— Shay (@ShayolandaMoss) June 24, 2022
The way that people talk about Cardi B's daughter is crazy. Calling her autistic is so outta line. I'll smack tf outta somebody for talking about my baby the way people talk about her. It really bothers me.

— Just Rachel ❤️ (@ChiefRaeee) June 24, 2022
Y'all getting on the internet calling Cardi B child autistic and ugly is the reason people don't wanna bring kids into this evil world.

— Darian✨ (@ShutupDarian_) June 24, 2022
Ppl sick calling cardi b child autistic but the crazy this is even if she was like so what what's the problem???? Ppl weird AF

— BP (@BrandiPOP) June 24, 2022
Y'all are really on here calling Cardi B's daughter autistic smh

— Jonathan Joestar (@Jon_Gregg_) June 25, 2022
WTF did @iamcardib do to y'all half yall even claim y'all bardi gang but do nothing but criticize this woman up and down she can't post her daughter on here without y'all saying " ShE aUtIsTic " bruh leave cardi alone how can her own fan base be the ones bullying her smh.

— B🥀💫 (@XOXOB12002) June 24, 2022