His wife never left his side, and her daughter has requested prayers.
Due to the use of an ambulance to transport him to the hospital, Travis Barker's hospitalization looks to be serious, as her daughter Alabama has also asked for prayers from the public.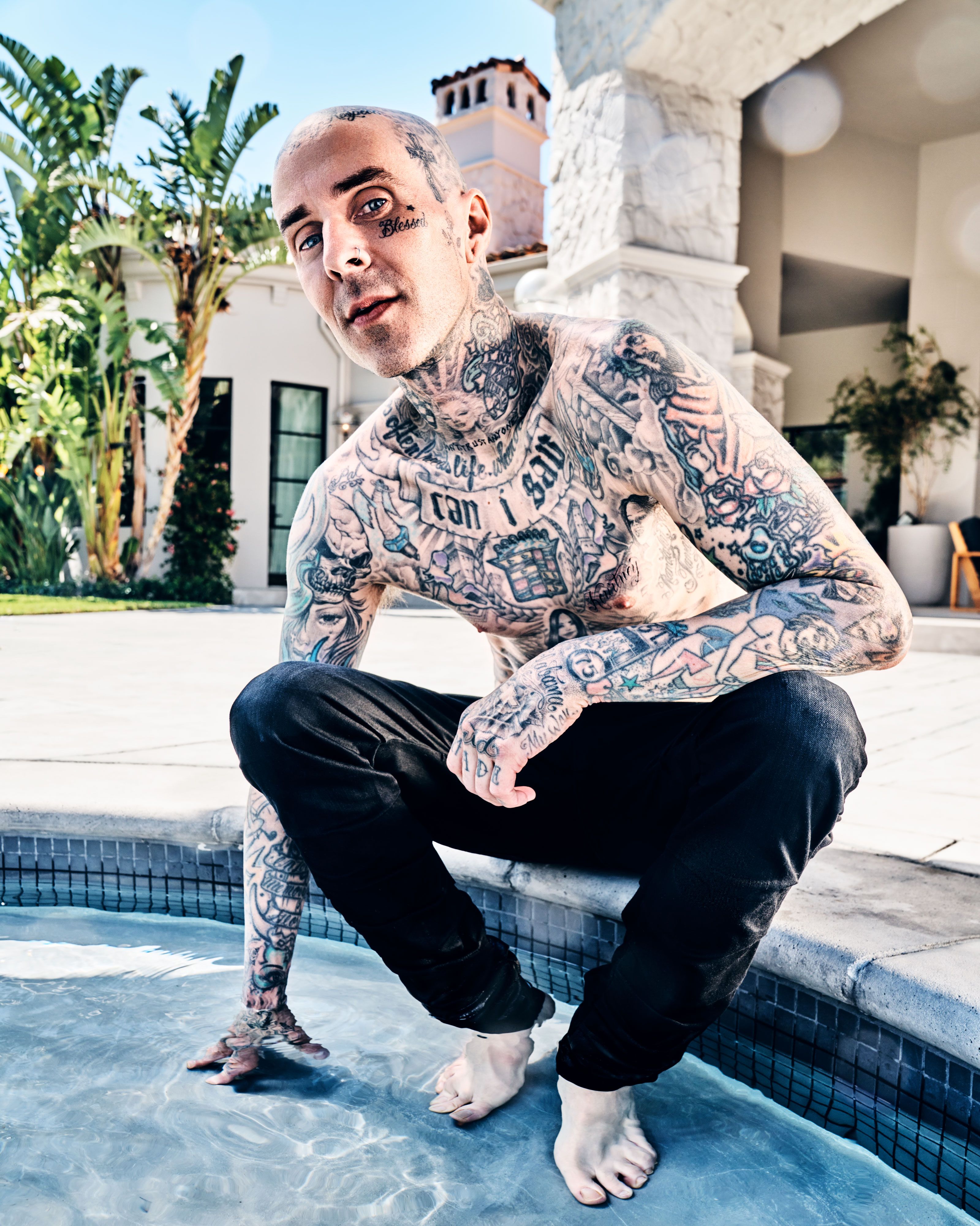 After being transported to the hospital on Tuesday afternoon with his wife, Kourtney Kardashian, who didn't leave his side, the Blink-182 drummer was seen laying on a stretcher outside of Cedars-Sinai Medical Center in Los Angeles, California.
Tuesday morning, the pair went to West Hills Hospital for Travis's health condition before deciding to transport him by ambulance to the said medical center because he required further treatment, according to TMZ, who broke the story first.
Despite the fact that "God save me" is the title of his song with Machine Gun Kelly, Travis also tweeted it, and the timing couldn't have been better for what had just happened.
Both parties remained mum over the nature of the musician's medical issue, but it looks to be severe given that his daughter Alabama has requested prayers while her father is in the hospital.
Soon after the shocking incident, she sent a message on her Instagram Story asking for prayers. On TikTok, she also posted a picture of Travis laying on a hospital bed clutching his father's hands while holding his phone in the other.
This news just came only a month after they held another wedding ceremony in Italy which made headlines for it being barely one week after officially marrying in California, and Kourtney's breathtaking Dolce & Gabbana corseted short dress and long veil.
Reactions to Why Was Travis Barker Rushed To The Hospital In An Ambulance?
If you're making jokes about Travis Barker, or anyone having a medical emergency, you're the sick one.

— 🌊Hope 🌻 (@fugeegirl) June 29, 2022
I hope Travis Barker is okay. 2022 can't lose any more drummers.

— Matt (@LateralusNoose) June 29, 2022
God I never ask for anything, but I'm asking you to protect Travis Barker at all costs.

— Wednesday Addams (@Chphighlullaby) June 29, 2022
I don't know what's wrong but don't take Travis Barker please

— Erik ⁷ 🎫 (@HopeWorldErik) June 29, 2022