In Season 2 of Home Economics, Tom is forced to ask his younger brother, Connor for financial aid after releasing a book that doesn't do well. With his most recent book, which is based on his real-life family, Tom hopes to return to that middle-class way of life. Tom feels a little uneasy about this because he's uncertain of their reactions once they realize the book is about them.
Topher Grace as Tom
Caitlin McGee as Sarah
Jimmy Tatro as Connor
Karla Souza as Marina
Sasheer Zamata as Denise
Jordyn Curet as Shamiah
Shiloh Bearman as Gretchen
Chloe Jo Rountree as Camila
Episode 1 - Foam Finger, $7
Connor (Jimmy Tatro) invites the Hayworth family to a 49ers game to seal his most recent business transaction. Tom gets an opportunity to show off his football prowess, and Denise (Sasheer Zamata) works to persuade Sarah (Caitlin McGee) to accept Shamiah's (Jordyn Curet) newfound interest in cheerleading.
Episode 2 - Chorizo with Mojo Verde and Chicharrón, $45
When Tom (Topher Grace) considers writing a celebrity chef's biography as a ghostwriter, things get a little heated in the kitchen. Meanwhile, Connor begins dating a friend of Sarah and Denise, who has a startling effect on him.
Episode 3 - Bottle Service, $800 Plus Tip (25% Suggested)
When the family goes out with Connor to a club to assist him in starting dating, they are in for a wild night.
Episode 4 - Windmount Academy, $42,000/year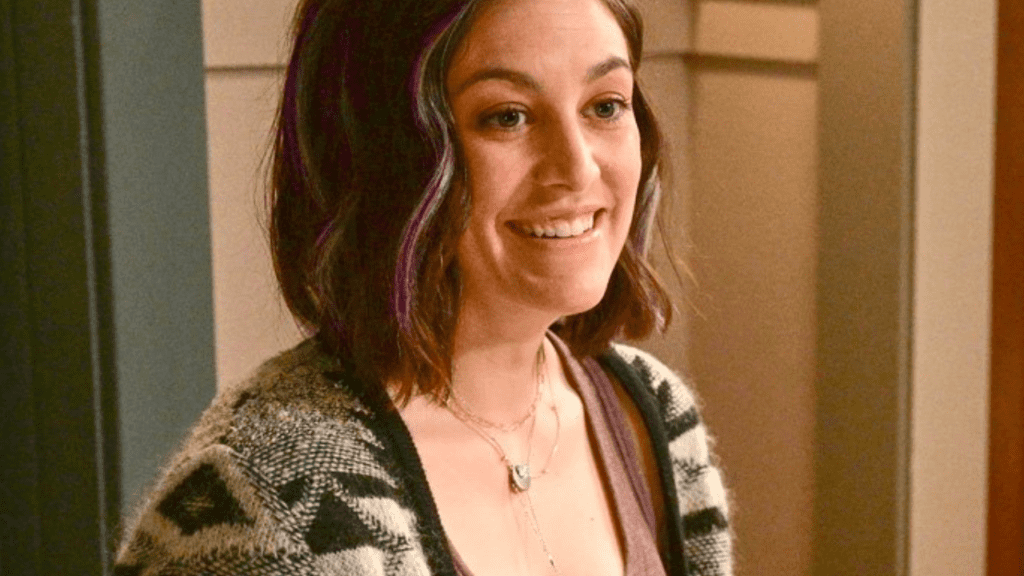 Sarah receives unwanted assistance from Connor during her job interview at Gretchen's school. Camila's mother worries that she has lost touch with her history and asks Tom and the rest of the family to help her do so.
Episode 5 - Giant Jenga, $120
When Connor starts dating a man who once broke his heart, Tom spirals out of control, and family game night turns into a zero-sum game.
Episode 6 - Box of King-Size Candy Bars, $48.99
Conner celebrates Halloween with his ex-wife Emily (Justine Lupe), while the Hayworths argue over which neighborhood is the finest for a frightening celebration.
Episode 7 - Speeding Ticket, $180
Shamiah has been confiding in Connor rather than them. So, Sarah and Denise are forced to act after Sofia (Roselyn Sanchez) brings out Tom's adventurous side, which also brings Marina's (Karla Souza) jealousy.
Episode 8 - Two Thousand Pounds of Sand, $240
Tom, Sarah, and Connor are keen to demonstrate their ability to organize a nice Thanksgiving dinner. When Denise's sister attends the Hayworth family gathering, there is some sibling conflict.
Episode 9 - Secret Santa Gift, $25 Limit
As Christmas approaches, Tom finally receives his first advance check from the Sofia Salazar book, forcing him and Marina to determine what to do with the money. Sarah is given a lavish gift by their parents at her new school.
Episode 10 - Men's Water-Resistant Watch, $289
When Tom and Marina learn a shocking truth about Sofia Salazar, they are forced to make a difficult decision. Meanwhile, Denise and Sarah's efforts to set up Connor and JoJo (Tetona Jackson) undermine their covert connection.
Episode 11 - Camping Tent, $39.99
While Marina is shocked to find that Sarah didn't like her when they first met, Connor turns to Tom for help on how to tell Denise about a delicate topic.
Episode 12 - Round Trip Ticket SAN-OAK, $234
When Marina's father comes to town, Tom feels intimidated, but Marina finds it challenging to get along with her papa. Connor helps Sarah and Denise organize their cramp flat.
Episode 13 - Pregnancy Test, $12.98
Valentine's Day for Connor and JoJo is awkwardly interrupted by his ex-wife and daughter. Tom, Marina, Sarah, and Denise's meal is ruined by a pregnancy scare.
Episode 14 - Salsa Competition Entry Fee, $45
To get to know Lupe (Lidia Porto) better, Marina persuades Connor to dance with her in a salsa competition; Tom is cared for by Sarah and Denise as he recovers from surgery.
Episode 15 - FaceFlop App, $1.99
While Sarah attempts to convince Alison (Danica McKellar) that she is qualified to direct the spring musical by staging a successful fundraiser at Connor's home, Tom and Connor compete to show Denise. The latter would make a better sperm donor.
Episode 16 - Keg of Light Beer, $180
At a college party, Tom and Marina try to relive their youth; Connor and Denise deal with the possibility of JoJo leaving when she receives an offer to appear on a reality program. Sarah considers casting her niece in the school play.
Episode 17 - Workout Leggings, $29
Tom is hesitantly persuaded by Sarah to assist her in writing the Windmount Academy musical; Denise begins working out with Marina and Connor in anticipation of becoming pregnant.
Episode 18 - Poker Game, $800 Buy-In
When Camila (Chloe Jo Rountree) says she believes a ghost exists in the home, Marina and Denise argue over their very different ideas. Tom and Sarah show up at a poker game Connor is hosting for some wealthy and renowned friends.
Episode 19 - Animatronic Gorilla, $2,200
Tom struggles to finish his book when his father, Marshall (Phil Reeves), interrupts his writing workshop. Denise persuades Marina that she must plan something special for Tom's 40th, and Sarah and Denise attempt to win over a potential sperm donor.
Episode 20 - Mango THC Gummies, $18
To show their support for Gretchen (Shiloh Bearman) and Sarah, the Hayworth family attends the Windmount Academy musical. Marina suggests they take some edibles to help Tom relax as he waits for news regarding his novel.
Episode 21 - Book Deal, Terms Negotiable
Tom becomes anxious when a prospective new publisher for him extends an invitation to the Hayworth family brunch. Sarah and Marina give Connor conflicting advice regarding his friendship with the vice principal of Windmount.
Episode 22 - Ticket to Space, $1 Million
After Connor declares his intention to travel to space, Tom tries to keep him grounded. Meanwhile, Marina struggles to turn Tom's attic into a writing area.
Home Economics Quick Facts
a Michael Colton and John Aboud-created American sitcom television program 
aired as a midseason addition in the 2020-21 television season and debuted on ABC on April 7, 2021
received a second season renewal in May 2021, and it debuted on September 22, 2021
received a third season renewal in May 2022, with the debut date planned for September 21
concluded on May 18, 2022