In the eighth season of Mom, Bonnie must get used to life without her daughter and former roommate Christy. Now that she has put her tumultuous youth behind her. Her parents' home is quiet again. She can devote herself entirely to her marriage to Adam and to figuring out what she wants to do with her life as an adult.
Bonnie relies heavily on her friends at the moment, particularly her sage Marjorie, her wealthy but misguided Jill, her excessively emotional Wendy, and her loudmouthed but sweet former foster sister Tammy.
Allison Janney as Bonnie Plunkett
Mimi Kennedy as Marjorie Armstrong-Perugian
Jaime Pressly as Jill Kendall
Beth Hall as Wendy Harris
William Fichtner as Adam Janikowski
Kristen Johnston as Tammy Diffendorf
Episode 1 - Sex Bucket and the Grammar Police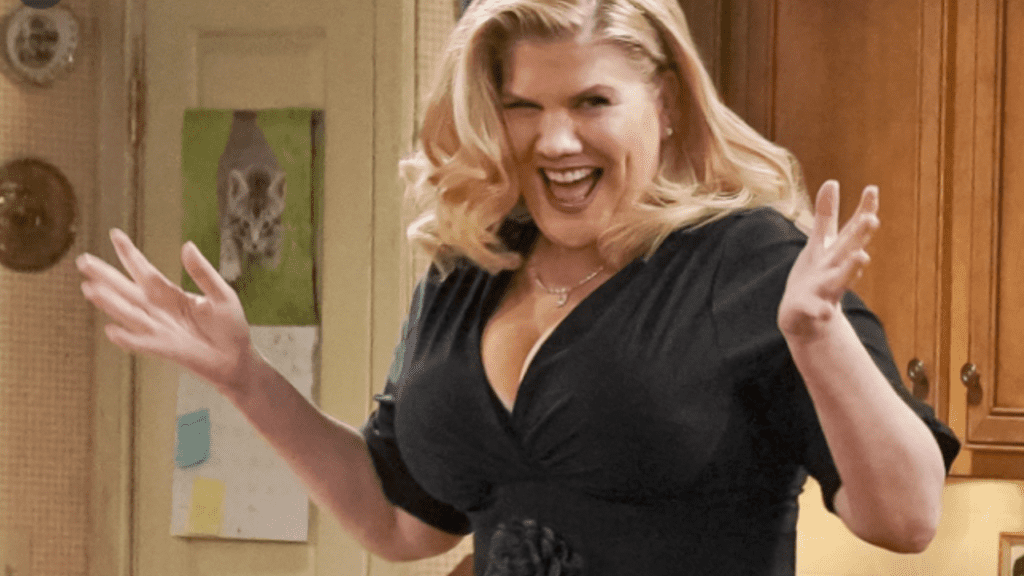 Arrangements for a surprise slumber party for Tammy Diffendorf 's (Kristen Johnston) birthday when Christy Plunkett (Anna Faris) moves to the East Coast for law school get tense when Marjorie Armstrong (Mimi Kennedy) exposes a health condition. In the meantime, Wendy Harris (Beth Hall) is having second thoughts.
Episode 2 - Smitten Kitten and a Tiny Boo-Boo Error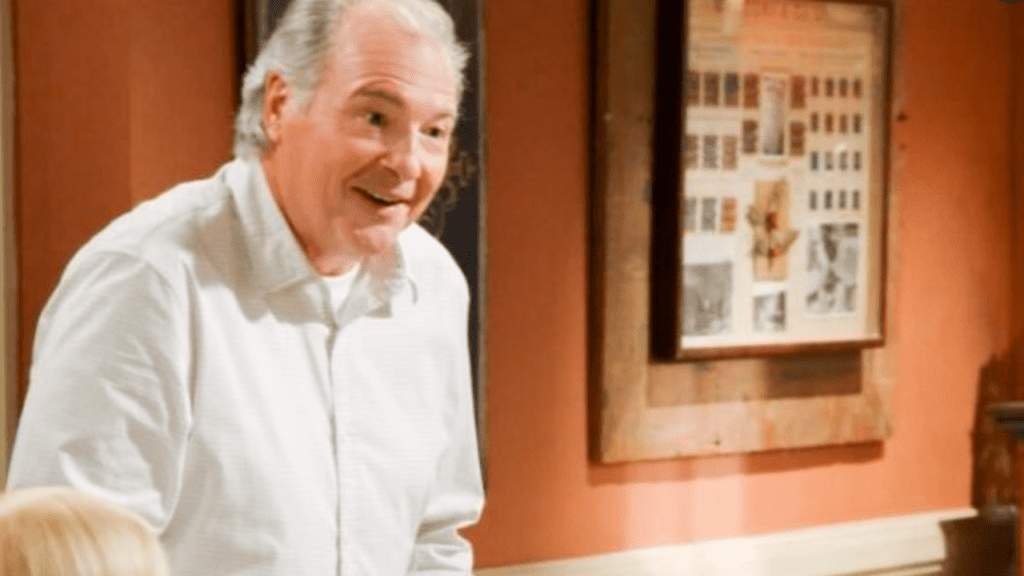 Gary (Kevin Dunn), Marjorie's new Chicago boyfriend, has arrived, and neither he nor Adam Janikowski (William Fichtner) are thrilled to have him around. Gary is critical, complains a lot, and talks incoherently. His passionate AA confession explains to everyone, but especially Bonnie (Allison Janney), why Marjorie is beginning to have feelings for him.
Meanwhile, Jill Kendall (Jaime Pressly) makes a large donation to charity by mistake, then feels guilty about it after being pressured by her sister Tammy.
Episode 3 - Tang and a Safe Space for Everybody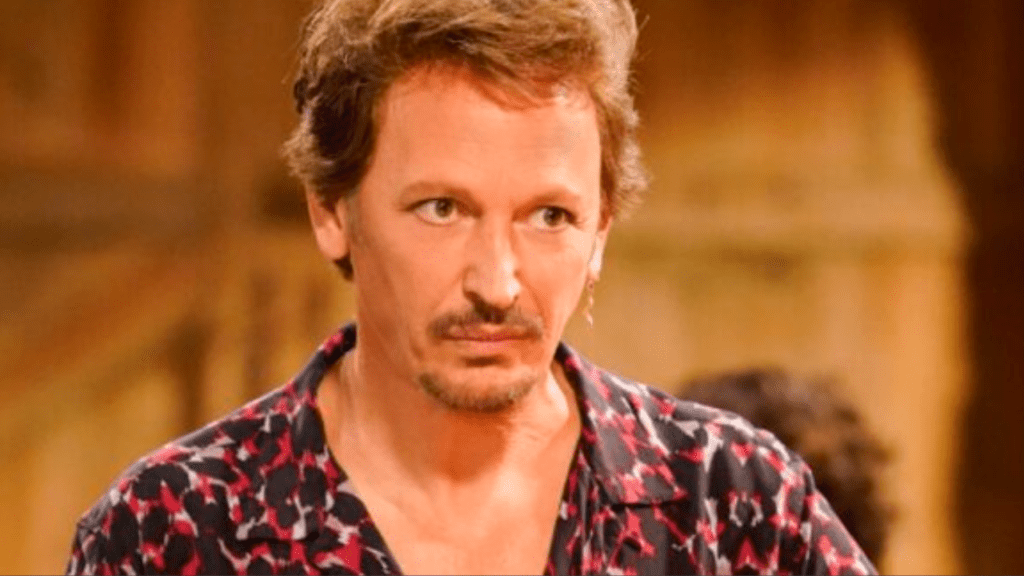 Rod Knaughton (Steve Valentine), the lead singer of the 1980s semi-hit band Sachet, performs a share at the meeting, shocking Bonnie. Bonnie reintroduces herself to Rod, disappointed that he doesn't remember her from 30 years ago when they spent "four nights" together. When Bonnie apologizes to Rod at his mother's house, she discovers that he has been sober for much longer than he said and still lives with her.
Episode 4 - Astronauts and Fat Trimmings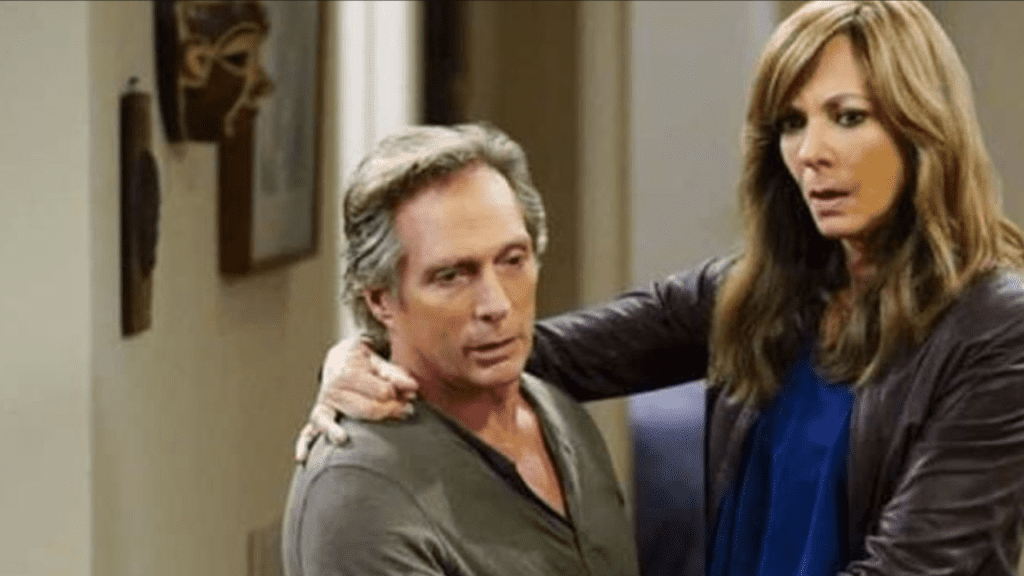 Since Bonnie and Adam's relationship is flourishing, they offer assistance when they notice the tension between Jill and Andy Pepper (Will Sasso). Still, Andy finally decides that he and Jill need to take a break. Meanwhile, Tammy helps out Chef Rudy, who was recently let go, with his new food truck business, and tensions between them begin to rise again.
Episode 5 - Sober Wizard and a Woodshop Workshop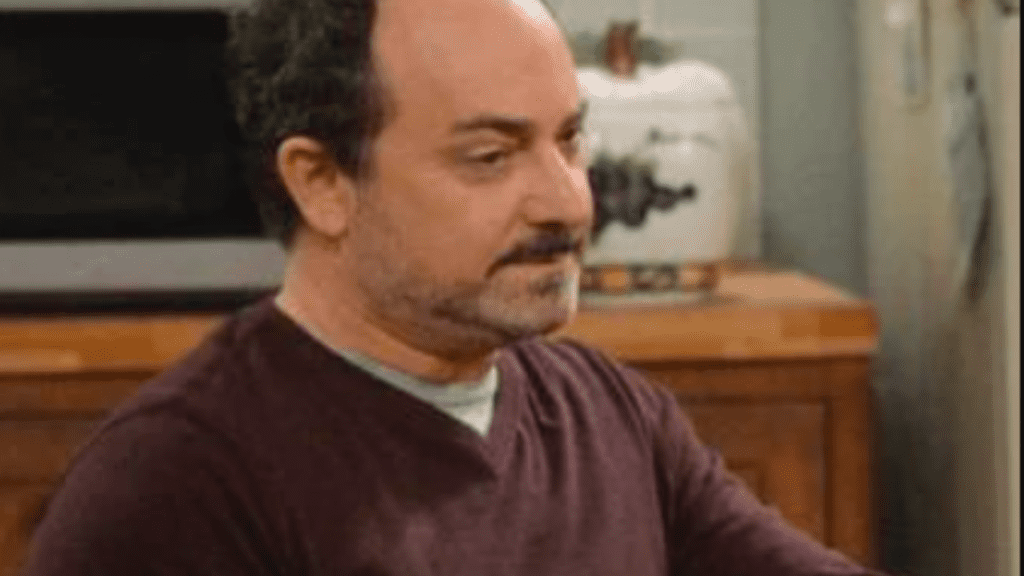 Adam's enthusiasm for skiing for the first time since his accident causes Bonnie great anxiety. However, a dream visit from Alvin Lester Biletnikoff (Kevin Pollak) calms her fears. At the same time, Jill helps Tammy run a mentoring program for teenage females as a way to deal with Andy's request for a break in their relationship.
The girls, however, become enamored with Jill's exaggerations, and she ultimately employs them as a makeshift service to get revenge on Andy via social media.
Episode 6 - Woo-Woo Lights and an Onside Kick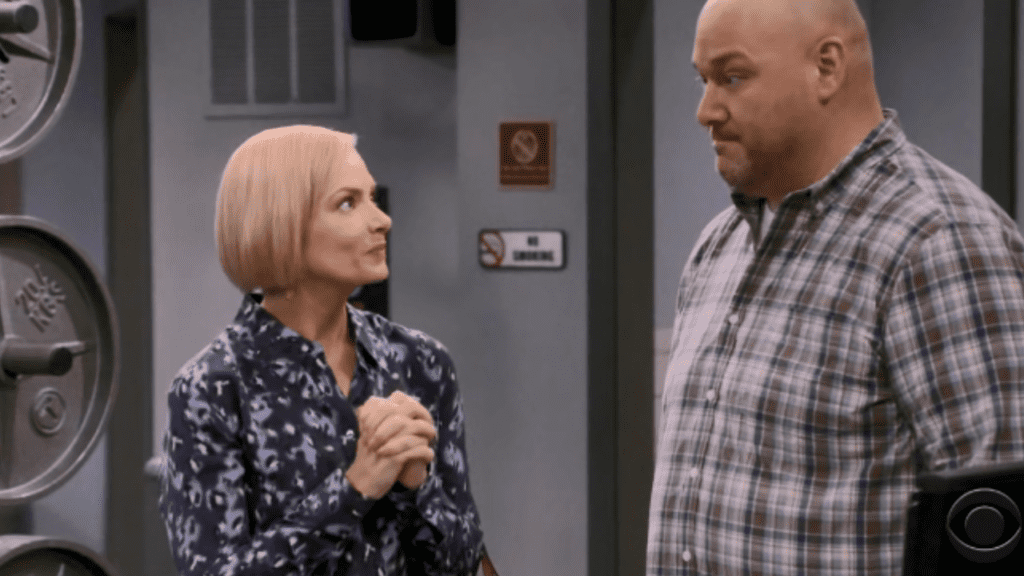 Andy's reluctance to end the "break" with Jill has led her to believe he has begun a relationship with his new female police partner. So, she has enlisted Bonnie (and eventually Tammy and Wendy) to keep an eye on him. Jill's night ends in sadness, even though she knows Andy isn't cheating on her.
Episode 7 - S'Mores and a Sadness Cocoon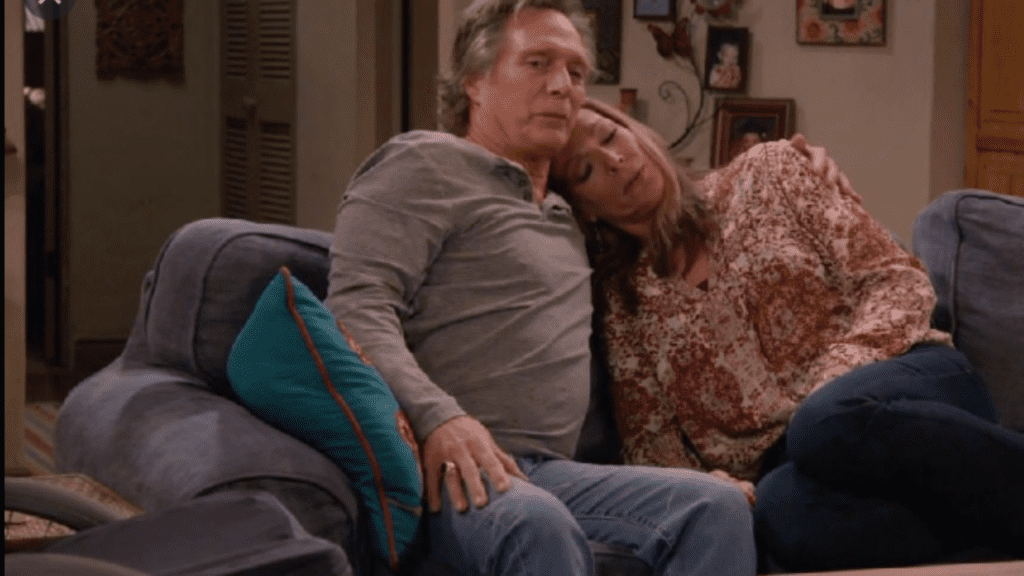 When Adam finally discloses that he acquired an RV without asking Bonnie, her initial excitement over the vehicle quickly turns to blazing rage. Adam and Bonnie make up after arguing for a week. Jill's elderly dentist has become like a father figure to her, so she is sad when she learns he will be retiring in a matter of months.
Episode 8 - Bloody Stumps and a Chemical Smell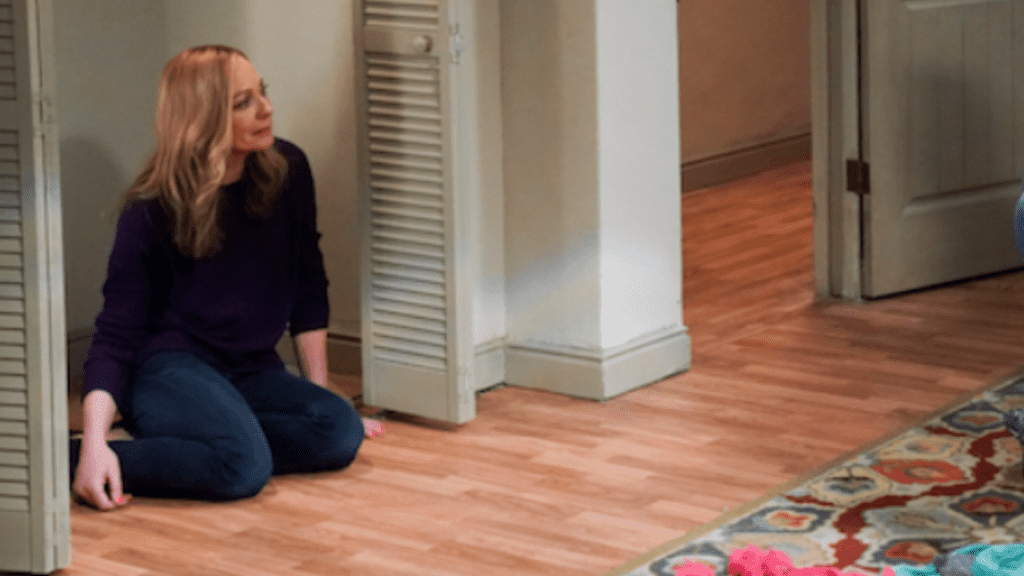 Bonnie realizes that her obsession with the upstairs bedroom is a sign that she hasn't moved on from the fact that Christy will not be returning. In another scene, Adam suggests Al-Anon to Tammy when she has trouble living with Marjorie, and she eventually finds solace there.
Episode 9 - Whip-Its and Emotionally Attuned Babies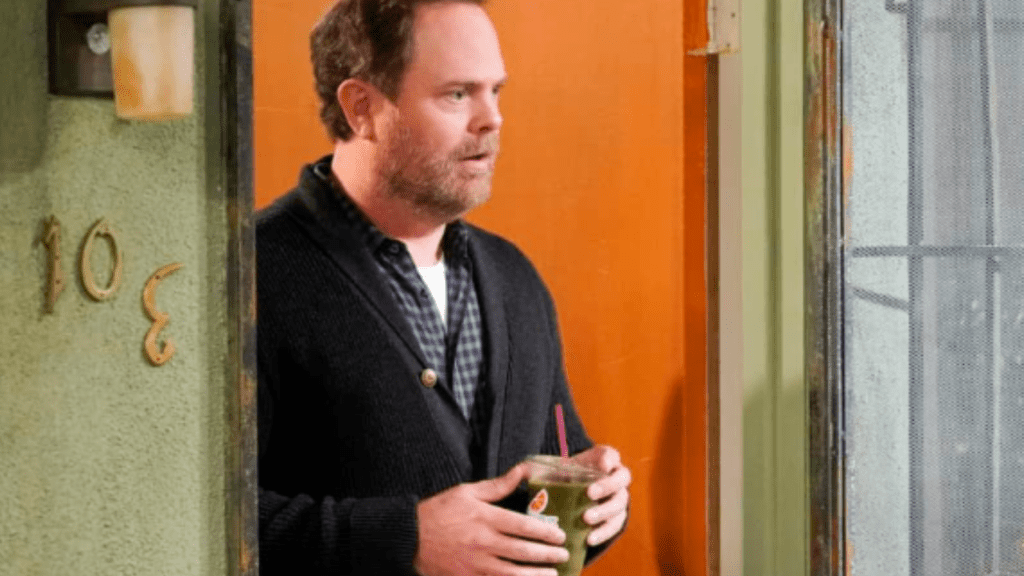 Jill unexpectedly bumps into Trevor Wells (Rainn Wilson) at Jill's juice shop, and the two begin to passionately flirt with one another. Jill informs her best friend Marjorie that she has a crush on Trevor, and Trevor tells his therapist about his love for Jill. As long as Trevor takes care of Bonnie, they are told they cannot be together romantically.
Episode 10 - Illegal Eels and the Cantaloupe Man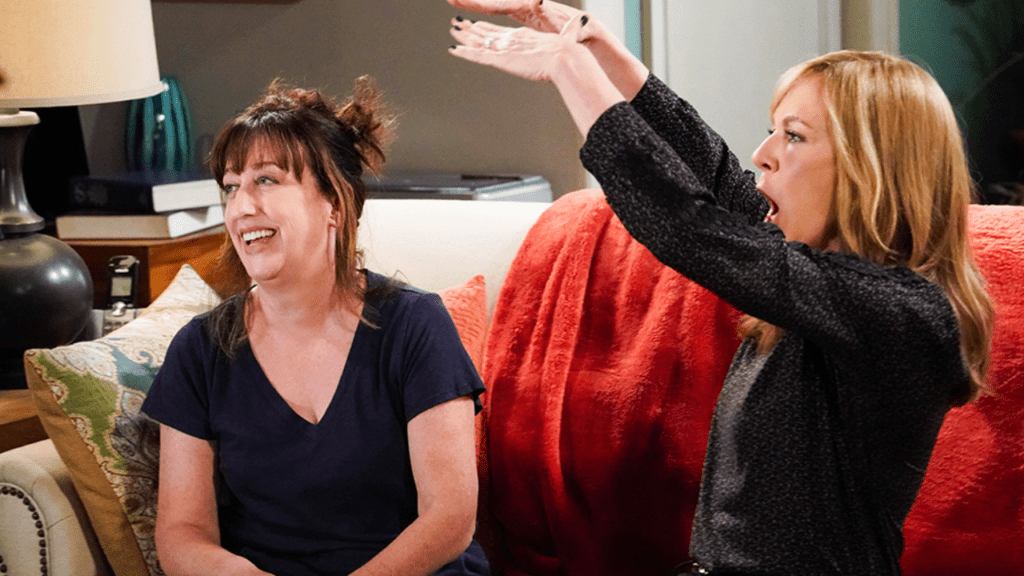 Newlyweds Adam and Bonnie are excited to celebrate their first Valentine's Day together. Still, their friends Jill and Tammy are either not interested in romantic pursuits or are utterly heartbroken by them (Marjorie and Wendy). Everyone is interested in Wendy's hospital romance until they learn that her lover is a married cardiologist and cheating on her, leaving Marjorie feeling depressed and helpless.
Episode 11 - Strutting Peacock and Father O'Leary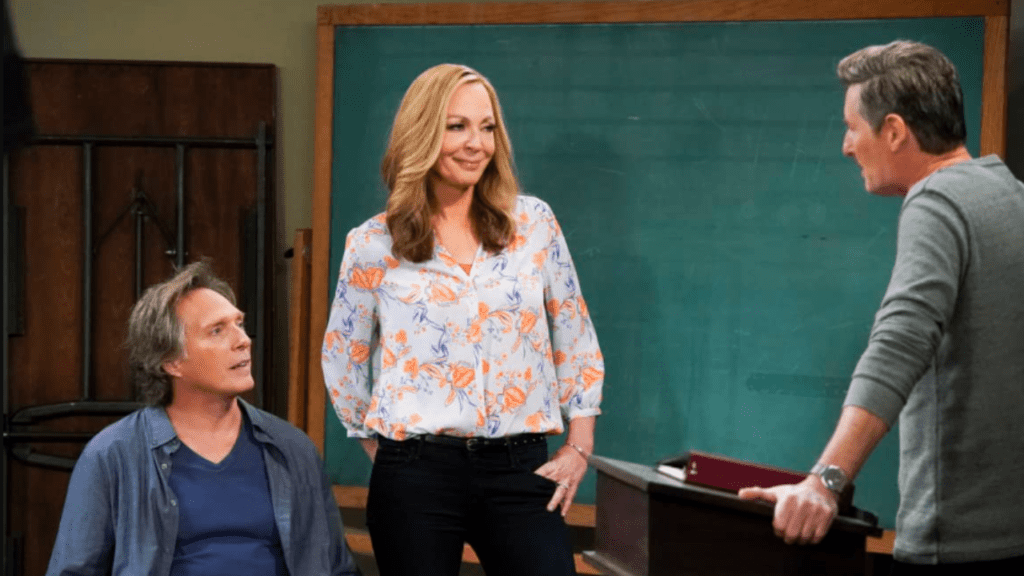 In a mixed Al-Anon/AA meeting, Adam makes the mistake of making friends with Bonnie's sponsee, Rod, much to her dismay. After Rod admits he'd rather have a male sponsor since he "isn't himself" with women, Bonnie explodes at Adam. Jill and Rod are constantly in each other's company, despite their frequent bickering, which emphasizes this point.
Episode 12 - Tiny Dancer and an Impromptu Picnic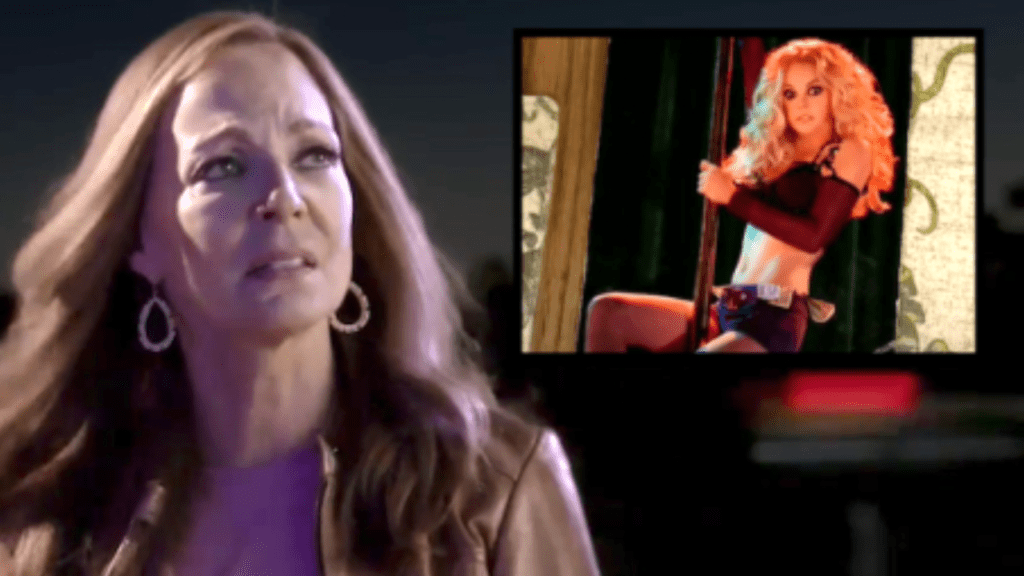 When Adam drives Bonnie to check out a billboard advertising a local strip joint, she is horrified to discover a 20-year-old photo of Christy with an R rating. Bonnie takes action when the club owner (Bob Odenkirk) refuses to remove it. Marjorie is concerned for her safety.
Episode 13 - Klondike-Five and a Secret Family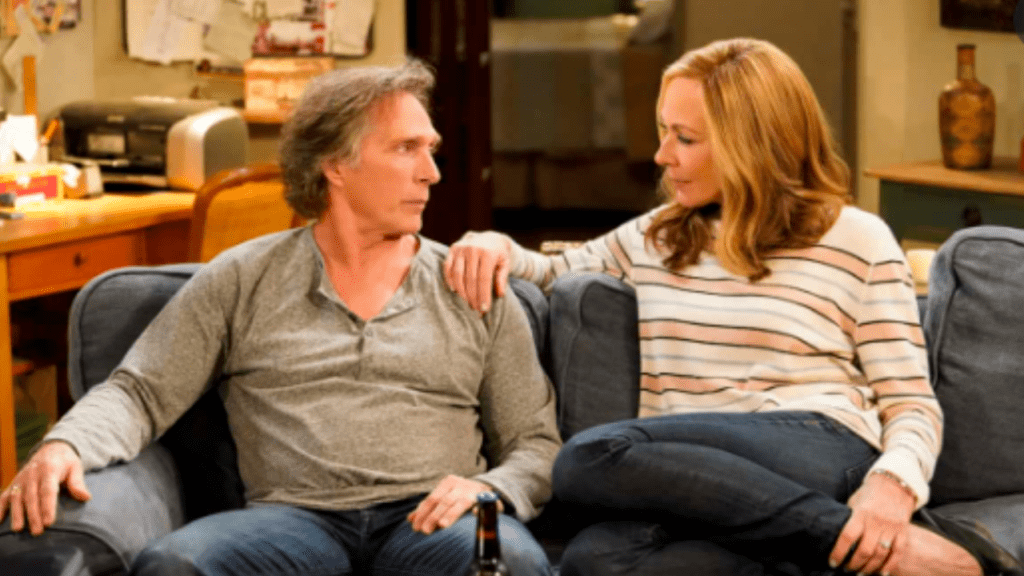 A downward spiral ensues for Adam as he learns that one of the ladies he mistreated has passed away. Despite Bonnie's encouragement to begin apologizing after she discovers the list of his prior terrible acts with women. After venting to Marjorie, Adam makes amends with Bonnie and starts confronting his past.
Episode 14 - Endorphins and a Toasty Tushy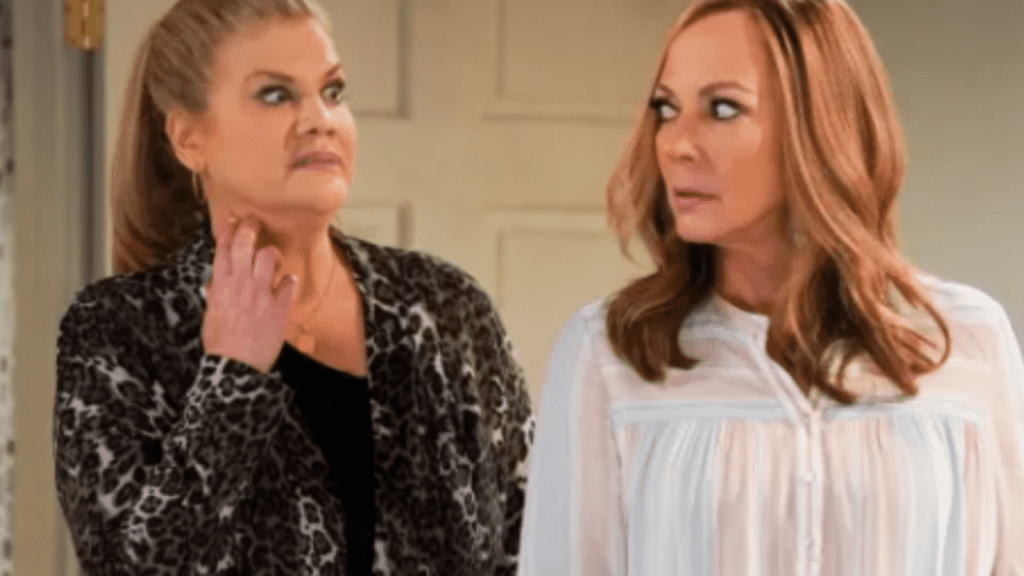 When Tammy decides to acquire a vehicle for her expanding contracting business, she takes Bonnie along for moral support. Bonnie feels like a failure and is jealous of Tammy's success and upset by her jealousy after Tammy buys an expensive truck with cash in hand. Tammy and Bonnie decide to go into business together after Bonnie confesses her feelings to her and negotiates a significant rate rise for her on a kitchen task.
Episode 15 - Vinyl Flooring and a Cartoon Bear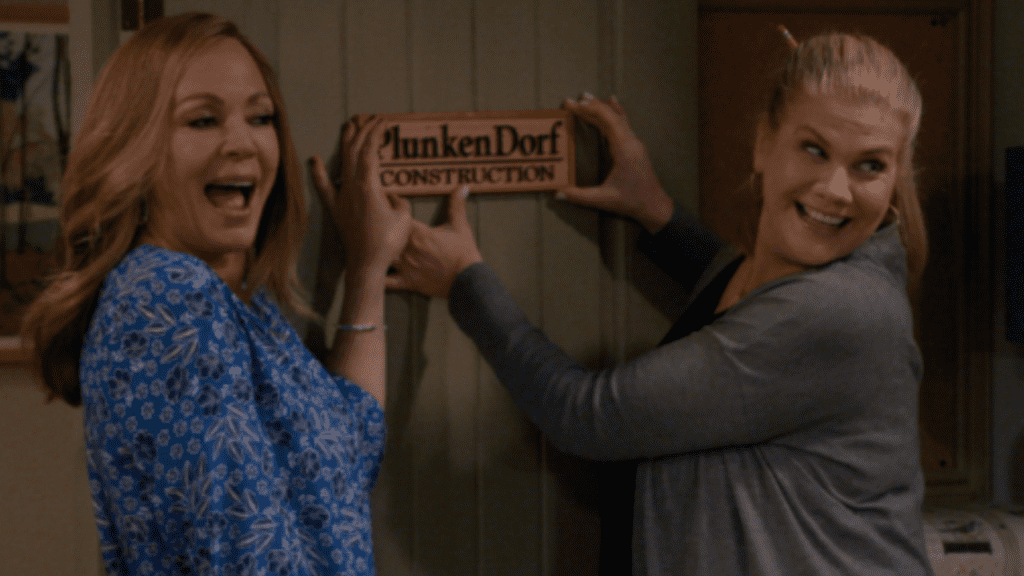 Bonnie and Tammy are overjoyed to launch their new construction company PlunkenDorf together. Tammy quickly grows uneasy about Bonnie's habit of mixing truth-bending and lying to land the needed work. When Tammy finally breaks and confesses the truth to their first client, he fires them and causes a significant rift among the women.
Episode 16 - Scooby-Doo Checks and Salisbury Steak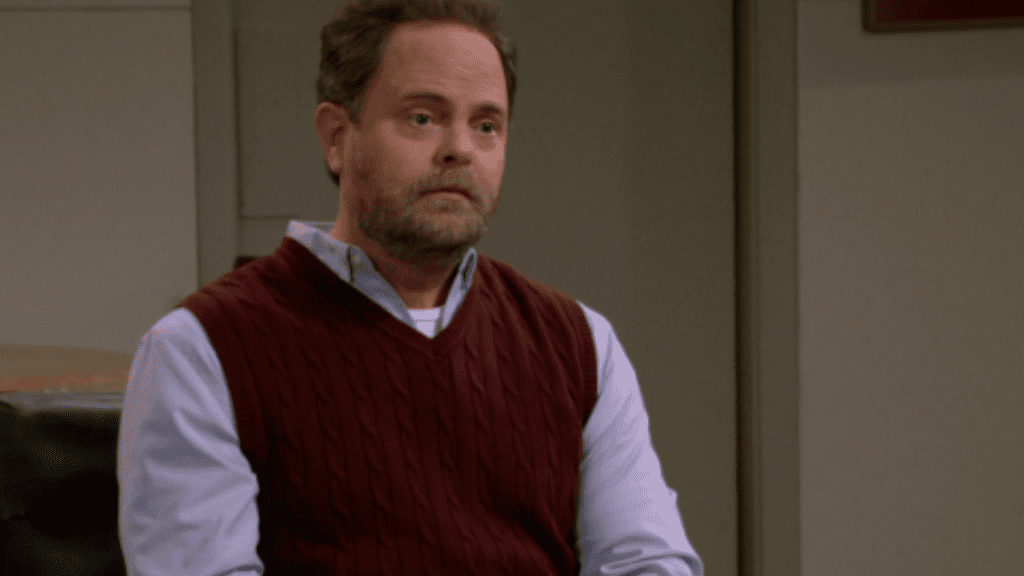 Trevor, Bonnie's therapist, has a propensity to act as if he doesn't care about their sessions, which has annoyed Bonnie. That Adam doesn't place a high priority on kissing her bothers Bonnie. When she finds out Trevor is thinking about reconciling with his cheating ex-wife, she also has an adverse reaction.
He calls up the girl he had a brief crush on in high school and asks her out after finally admitting to himself that he still has feelings for her. Jill runs into Andy at the bank just as the bank is being robbed.
Episode 17 - A Community Hero and a Wide Turn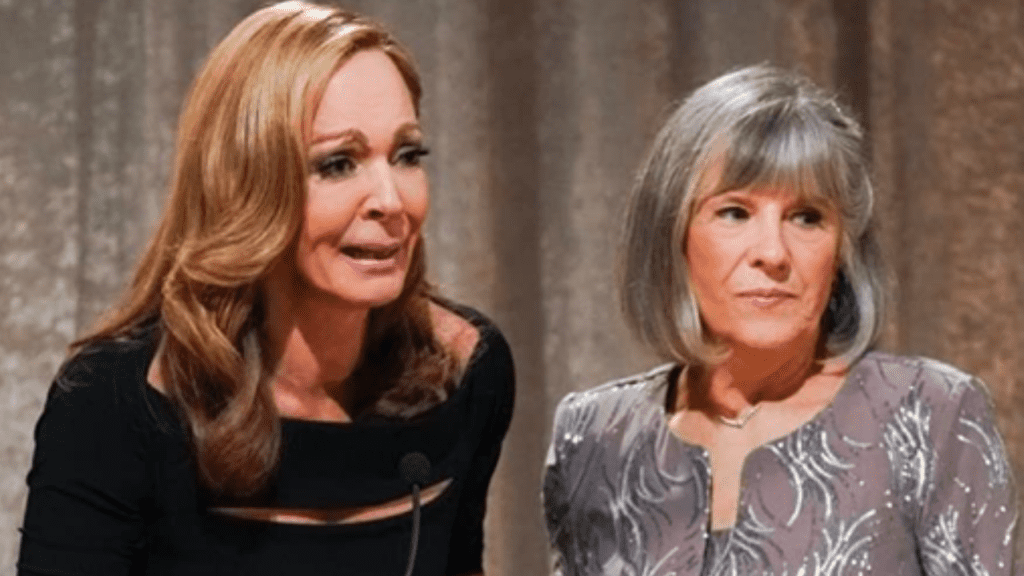 Marjorie is honored as a "community hero" in Napa Valley. She asks Bonnie to be her presenter at the ceremony since she believes Bonnie nominated her. Adam is really concerned that Bonnie is going to give a speech in the style of a roast.
The problems begin at the gala when Jill becomes exceptionally nauseous. Wendy's bold decision to wear strapless dress results in a humiliating nip-slip episode.
Episode 18 - My Kinda People and the Big To-Do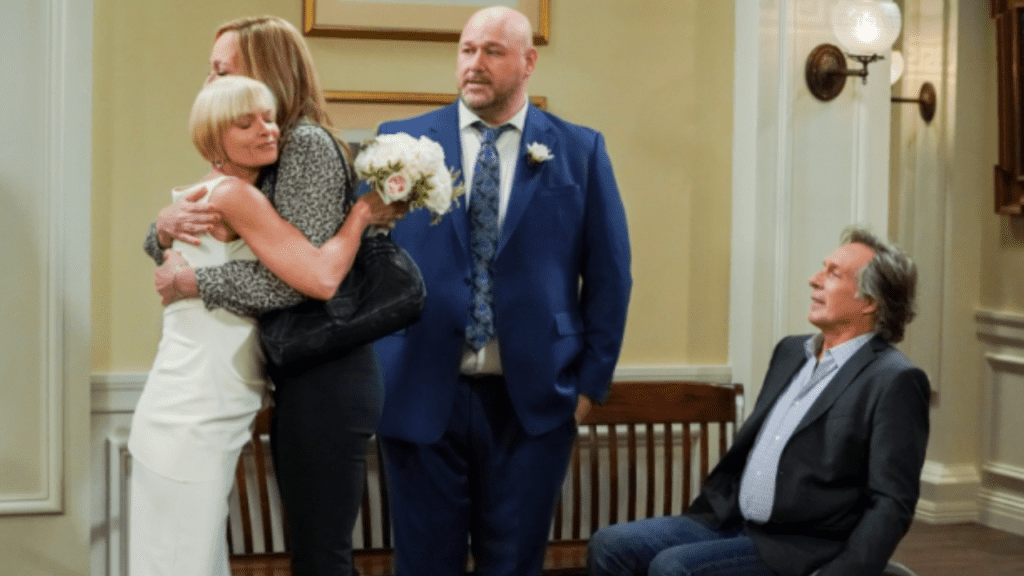 In the final episode, Molly Shannon (Peg Shannon) shows up at the most recent women's AA meeting. Still, she is unimpressed by the attendees' glowing accounts of their lives and instead opts to leave the meeting in the pouring rain. Shannon is shocked and impressed by the group's stories of past incarceration, broken families, and homelessness until Bonnie goes outside and convinces her to join them for coffee.
Adam confides in Bonnie that he may have lung cancer when his doctor discovers a suspicious mass on a chest X-ray. Marjorie receives a call from Bonnie to tell her the awful news. Still, she gets calls from Shannon battling with her meth-abusing mother, Jolene.
Also, Jill is married to Andy the next day at the local courthouse. She can hardly keep all the information straight. They discover that he indeed has lung cancer but that it is still curable while they are caring for him.
Wendy stands in front of the group and says, "Who else would like to share?" once she has sat down.
TV show that originated in the United States and was developed by Chuck Lorre, Eddie Gorodetsky, and Gemma Baker
the series was produced by Chuck Lorre Productions and Warner Bros. Television
airing for eight seasons on CBS Entertainment from September 23, 2013, to May 13, 2021
also airing on Hulu
Set in Napa, California
Filmed before a live audience