In Season 3 of Below Deck Sailing Yacht, tensions and passions are high on the charters due to the challenging crew relationships and cramped quarters, which leads to drama and nonstop entertainment.
Dynamic sets sail across the ocean with high stakes and even greater expectations from wealthy charter clients who demand nothing but the finest from their crews.
Cast of Below Deck Sailing Yacht Season 3
Glenn Shephard, Captain
Colin Macrae, Chief Engineer
Gary King, First Officer
Marcos Spaziani, Chef
Daisy Kelliher, Chief Stewardess
Gabriela Barragán, 2nd Stewardess 
Ashley Marti, 3rd Stewardess, Junior Stewardess 
Kelsie Goglia, Deckhand
Tom Pearson, Deckhand 
Barnaby Birkbeck, Deckhand 
Scarlett Bentley, Junior Stewardess 
Daisy Kelliher, Gary King, and Colin Macrae are aboard the Parsifal III with Captain Glenn Shephard again as they cruise the Balearic Islands of Menorca. Chef Marcos Spaziani, a new member of the staff, is aware that he must convince Daisy that he is capable of giving the visitors an unforgettable experience this season. 
Gary vows to be a new man after taking last season's (Season 2) sins to heart. Gary finds it challenging to control his two new deckhands, Kelsie Goglia and Tom Pearson, after a wild night of drinking causes everyone to doubt their ability to survive.
Episode 2 - Age-Old Problems
The fresh crew of the Parsifal III learns how to cooperate to complete their first charter successfully. To satisfy the enormous appetites of the charter guests, Marcos works nonstop. While Ashley Marti develops her strategy to persuade Daisy that she should be chosen over Gabriela Barragan. 
Gabriela seeks to establish her right to the second stew title. Daisy is misled into believing that sail will be mild, but it includes a big heel instead, shattering her spectacles and making her angry. Tom strives to show his new team that he is competent in his position to make up for the humiliation of the first night, but he has difficulty doing so.
Episode 3 - Omelette You Finish But...
A hungover Parsifal III crew reconstructs the previous night's events as they get ready for the season's second charter. When Gabriela and Ashley cannot agree on who should be in charge of the interior, Daisy is forced to step in and control the situation. 
Finding his footing on the deck and with Ashley is becoming more and more difficult for Tom. Chef Marcos and Daisy have left adrift at sea when a group of returning charter clients board the ship due to their high expectations and a short fuse.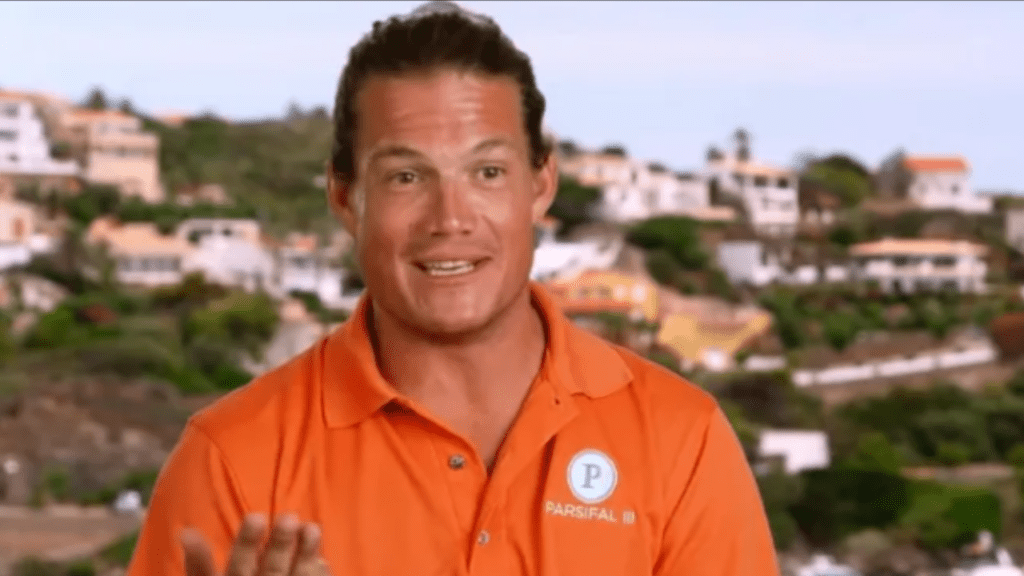 The staff continues to be kept busy by the demanding charter passengers. Chef Marcos hurts himself while attempting to make dinner out of a desire to please. As Marcos pushes on in an attempt to make the best but strangest supper of his career, the shocked crew rallies to his side. 
Before the charter passengers quickly depart and leave a startling tip, Captain Glenn confronts about the expensive damage to the yacht. Gary, the resident playboy of Parsifal III, ends his night shockingly and sensually after another drunken hot tub session
Episode 5 - Loose Lips Sink Ships
Ashley and Gabriela are still cold to one another even as the sexual chemistry on the boat heats up. Marcos informs Daisy from the galley about the rivalry between the subordinate cooks, which makes the chief stew upset. 
Everything seemed to be going well on deck until Tom received some terrible news from home. His diversion causes a chain reaction that puts Parsifal III in the most dangerous condition it has ever been in.
Episode 6 - Yacht on the Rocks
Tom watches as Parsifal III runs aground, causing complete anarchy on board. The crew rallies for the departure of the visitors. Tom's actions leave the Captain and the deck team in a bind. 
As they set out for a fun-filled evening, the stressed-out crew attempts to forget the stressful morning, but Ashley's change of heart pushes Tom to his breaking point, causing chaos onboard. Daisy tries to resolve the conflict between Ashley and Gabriela in the meantime but inadvertently makes things worse between the two stews.
Episode 7 - Strip for the Tip
Capt. Glenn questions whether he can put his trust in Tom. The Parsifal III crew puts together a "talentless" talent show for the enthusiastic charter guests. During dinner service, Gabriela and Marcos encounter a misunderstanding in the galley that leads to tension between them. 
Gary and Daisy start to fight more after Gary discovers Kelsie taking over Gabriela's responsibilities on the last day of the charter.
Episode 8 - Big Fender Energy
Gary and Daisy's argument regarding their departments leads to a further escalation of their fight. The entire crew must control a chaotic docking because of the enormous new fenders and the man-short situation. 
After seeing Gabriela and Gary sharing a bed, Ashley feels both bodily and emotional agony, but she is not the only one upset with the second stew. After a contentious meal, Gabriela's relationships with her other crew members turn for the worst, making her wonder if she can finish the season.
Episode 9 - Tensions High, Patience Low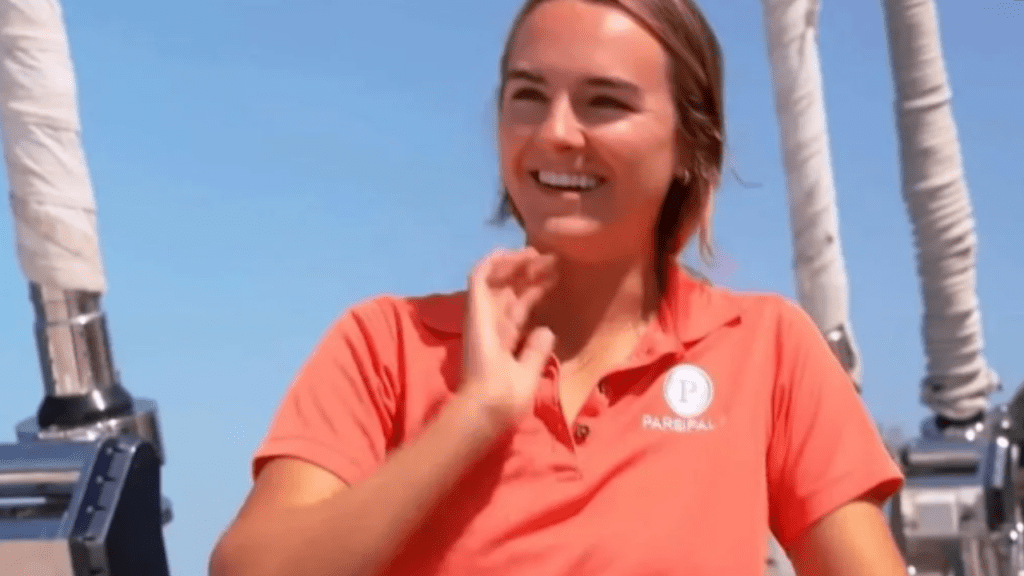 The crew members on the interior and deck of the boat get tenser. Gary loses patience with Kelsie as his finger becomes stuck in the big saloon doors, inflicting excruciating discomfort. Kelsie, who is still one guy short, struggles to stay afloat during the new 12-hour night shift. 
Gabriela makes a lot of effort to improve her relationship with the staff inside, but she still feels cut off from the group. Daisy is forced to speak privately with Gabriela when Ashley confides in her about Gabriela's attitude.
Episode 10 - Villa Today, Gone Tomorrow
After being honest with Daisy about how miserable she has been aboard Parsifal III, Gabriela wants to try to change things on the upcoming crew day off. Ashley starts her pursuit of Gary in earnest after another successful charter and in a typical celebratory style. 
However, a sleepy Gary claims he has no recollection of what transpired the following day. The staff goes to a luxurious villa to unwind, reorganize, and figure out what exactly happened between Gary and Ashley.
Episode 11 - Paging Dr. Nipples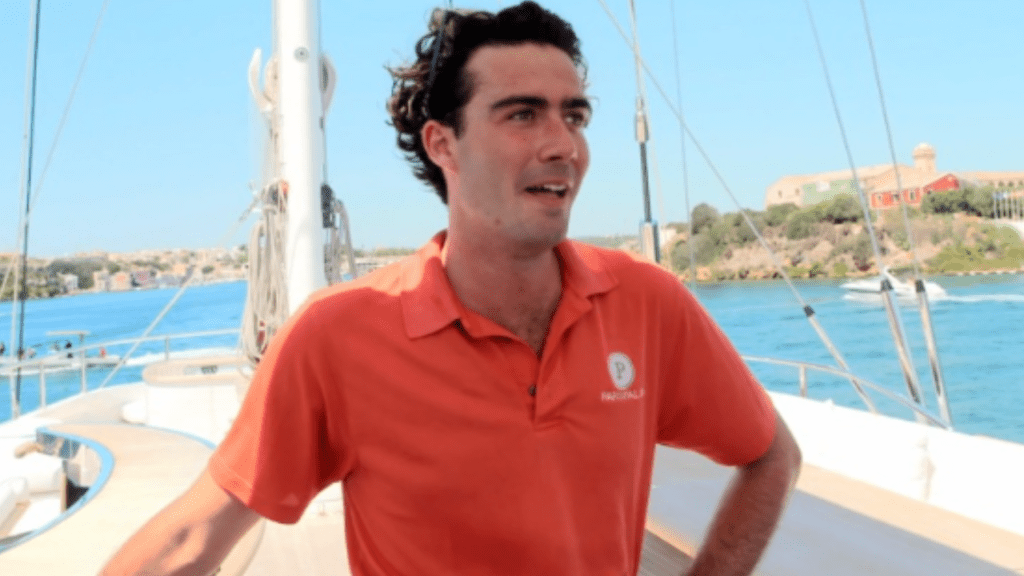 As the worn-out deck crew welcomes the arrival of new deckhand Barnaby Birkbeck, the wait is finally over. However, the interior is still understaffed despite receiving the most demanding visitors. As an empty nearby boat begins to pull into another nearby ship, Gary leaps to the rescue. 
While serving the picky customers with ease, Marcos once again shines in the kitchen, but his staff is concerned that he may be exhausting himself. The visitors push Daisy to her breaking point with their unrelenting demands and never-ending gripes.
Episode 12 - New Girl Aboard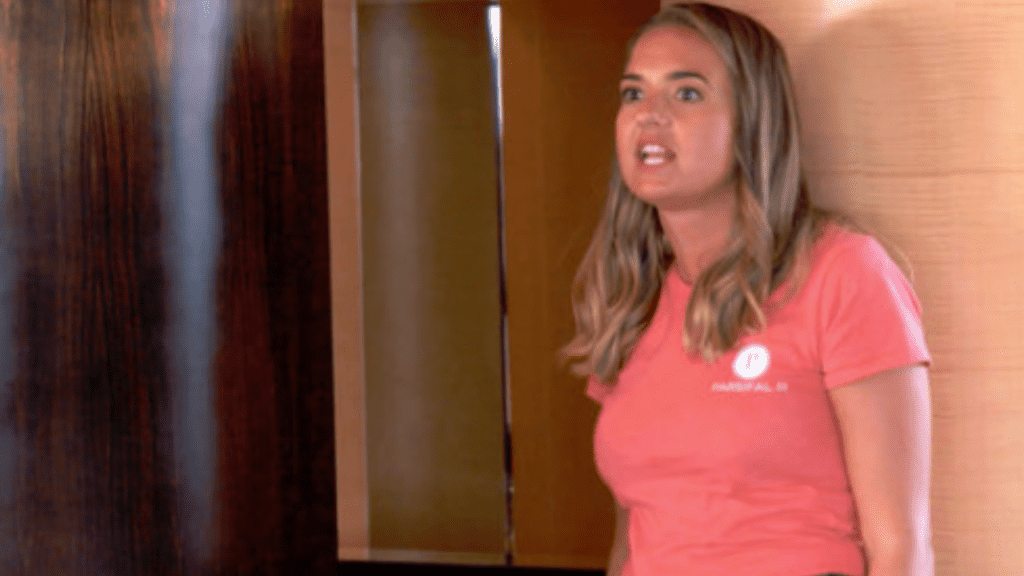 As the demanding guests keep pressing the Parsifal III crew with their demands, Daisy reaches her breaking point. Everyone is happy when the new stew shows in, but Ashley is quick to stake out Gary as her territory. 
Ashley redirects her attention to work as Gary and the fresh stew Scarlett Bentley finally start to get along, determined to get the coveted second stew post.
Episode 13 - Budding Boatmance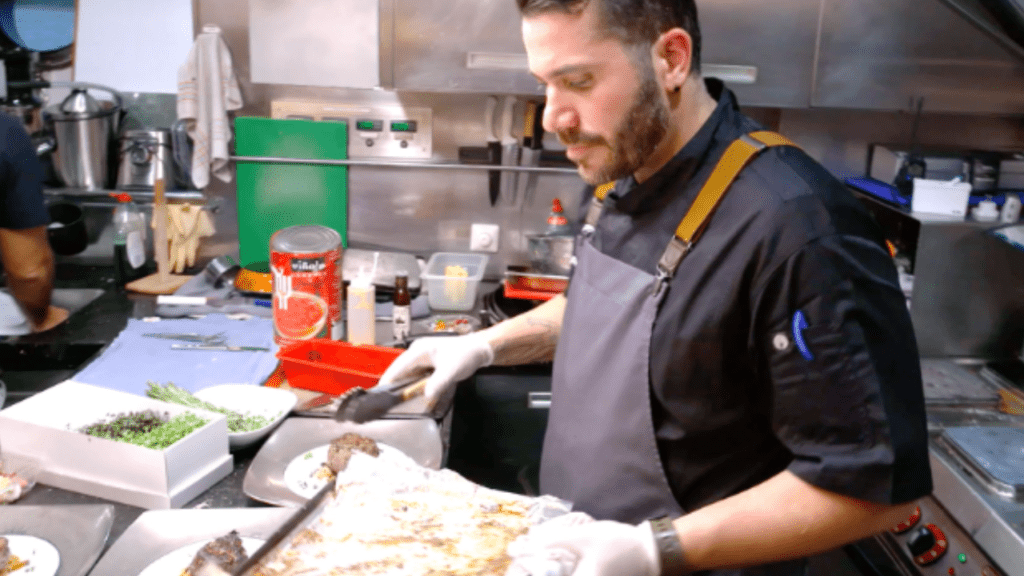 Ashley is bitterly unhappy to be awarded the title "Junior Stew," putting her and Scarlett equal after fighting for a promotion. Ashley and Daisy are both annoyed by Gary's flirty behavior as he diverts Scarlett, much to their displeasure. 
Marcos is tasked with organizing a 10-course banquet while juggling a variety of dietary constraints. Glenn is determined to dazzle the guests with a sailing race after a charter that was entirely windless to earn that coveted huge tip.
After completing another charter successfully, the crew is excited to go out on the town. Ashley swears she won't stifle Gary and Scarlett's boatmance, even as Scarlett continues to walk a tightrope between her love for Gary and to keep her inner crew content. 
As charter number eight approaches, Glenn warns the crew that they will be forced to stay at anchor for days due to bad weather, putting pressure on everyone to perform at their best.
Episode 15 - Salty Seamen
While dealing with tragic news, Chef Marcos tries to pull off another fantastic supper. The deck crew is forced to try to prevent another scenario of running aground as the weather conditions worsen. 
The visitors compete in a relay race with the crew to see who deserves to win their first Seaman's Cup Trophy while they pass the time at anchor. The crew hopes their hands-on approach with the passengers will leave them with a memory as the charter ends.
Episode 16 - Parsifal's First Wedding
The crew tries to relax after learning that Parsifal III has a last-minute charter with the toughest preference list of the year. With a long list of dietary requirements and a three-tiered gluten-free wedding cake, Chef Marcos tries to put together a tasty but safe lunch for the guests after a wild night that results in severe hangovers the next day. 
Ashley sets out to convince Daisy that she deserves a promotion. After the charter expires, Scarlett tries to determine if Gary has long-term potential.
Episode 17 - All Roads Lead to Gaisy
The crew works to end a successful season with the ideal celebratory supper as the guests leave the wedding ceremony. Time is running short, and Marcos still needs to put the finishing touches on the wedding cake while attempting to impress the guests with his best supper. 
Daisy gives Ashley responsibility for the last dinner service to determine if she's finally prepared for a promotion. Scarlett and Gary strive to enjoy the brief time they have left. The group tries to spend one more night together after the visitors have left while Gary searches for the ideal stew to close his season with.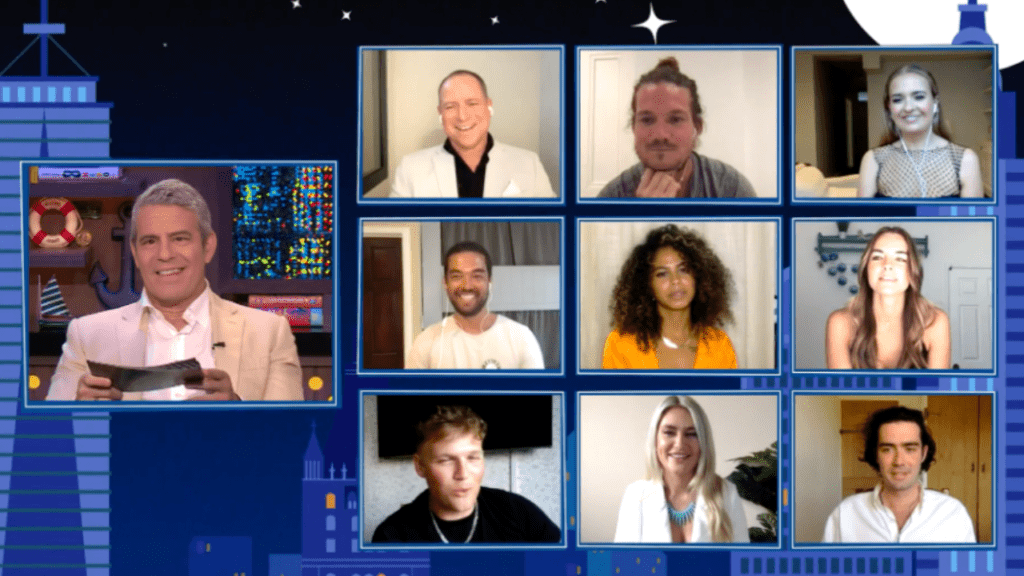 With Andy Cohen as host, the crew gathers together in a virtual reunion to reflect on the season's highs, lows, and ugly moments.
Below Deck Sailing Yacht Season 3 Quick Facts
an American reality TV series 
developed as the first spin-off of Below Deck
aired on Bravo TV from February 21, 2022, to June 20, 2022
executive producers are Mark Cronin, Jill M. Christian Sarabia, Goslicky, and Dan Volpe
under the production of 51 Minds Entertainment
consists of 18 episodes