Many details are still unknown regarding the contentious Aspen drama that was shot in February.
The "Real Housewives of Beverly Hills" star Lisa Rinna is not pleased with Crystal Kung Minkoff after the latter decided to leave out some of the details regarding the Aspen drama that took place back in February, with Kathy Hilton being the star of it.
Lisa didn't hold back in revealing more details regarding the turmoil mentioned above in a now-deleted Instagram story, naming and criticizing Crystal for her role and for withholding some information.
"Crystal was helping me take KH out of the caribou club," she wrote, mentioning that it was Crystal who contacted the sprinter van and ultimately called her as they were leaving.
She further asserted that Crystal instructed her to take Kathy because she was wearing her own coat and could not retrieve Kathy's coat from the coat check-in time.
The real housewife went on to say that they were trying to get Kathy out as quickly as possible, ending her statement by throwing shade at Crystal for "omitting" such information.
In her following IG stories, Lisa shared quotes that read, "The truth will always come out, so you might as well just be honest from the start," as well as, "If you don't want anyone to find out, don't do it."
PEOPLE reported that Lisa was the only cast member to have seen Kathy's entire off-screen breakdown in Aspen. She likewise spoke about the incident in her confessional segment acquired by the publication, saying that the incident was not anything she would have ever expected to come from any member of their group, much less Kathy.
As previously reported, Kathy Hilton acknowledged there were confrontations during their trip to Aspen, Colorado, but insisted she stayed out of them. However, a source at the time said otherwise.
The insider claims that while the housewives were at a club, Kathy allegedly used the N-word to describe a bouncer or DJ and another homophobic epithet to another employee because she wasn't receiving VIP treatment.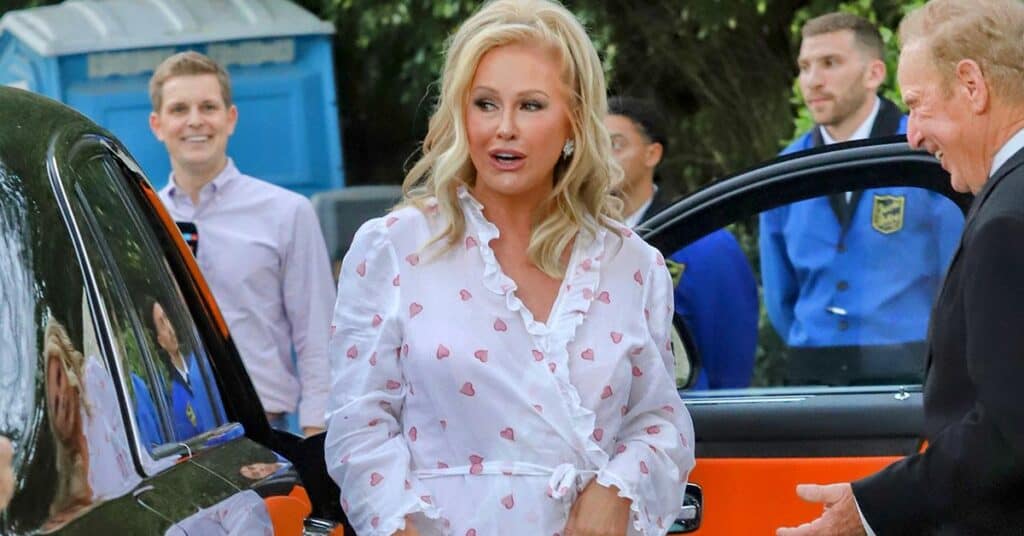 "She had a tantrum, and Lisa pulled her out, and they went to Kyle's house. KH had a full-on fit at the house! She was screaming and yelling, and that is when she said she hated Kyle and called her all kinds of horrible names. (Behind her back)."
The insider also said that the other housewives locked themselves in their rooms during the incident because they feared what had happened. After that trip, Kathy vanished for two weeks and even missed the party at the end.
Even the reality star sent letters of cease and desist to the media, asking them not to report on the incident.
Reactions to "RHOBH" Lisa Rinna Slams Crystal Kung Minkoff For Keeping Some Information About Aspen Drama
Again, I don't believe a word out of her mouth. One lie after another. Where's to video to back up your story?? Right, there is none. I rest my case https://t.co/AAlj3P3xi1

— Nycole Kindree (@KindreeNycole) September 30, 2022